If I can do it, you can learn how to practice hygge at home too! At the end of last year our friends at goodnessknows  asked us to think about self-improvement and to answer the question, what self-improvement projects would we like to try in 2017? After all, every try is a step to being your best.
Knowing I was headed into surgery for my foot the first week of the New Year, I wasn't really sure what new things I would be diving into. With 12 weeks of recovery time looming ahead of me, I knew I needed to find something to keep my mind busy and to keep me from going stir crazy! I thought about a lot of the things I could do over the course of my recovery like practicing meditation, taking an online course or diving head first into researching aromatherapy, but I just couldn't settle on anything. Then after numerous online searches, I came across Hygge.
Hygge is the Danish practice of creating a cozy environment.  I knew the second I started reading about it that this was a practice I could easily do while on the mend from surgery. The decrease in stress would actually aid in my healing process. I learned how to practice hygge a few weeks ago, and I have to say that I am more comfy cozy than I have ever been in my entire life and with that has come a peaceful calm that I can hardly put into words, but I can tell you exactly what I need to set the cozy vibes.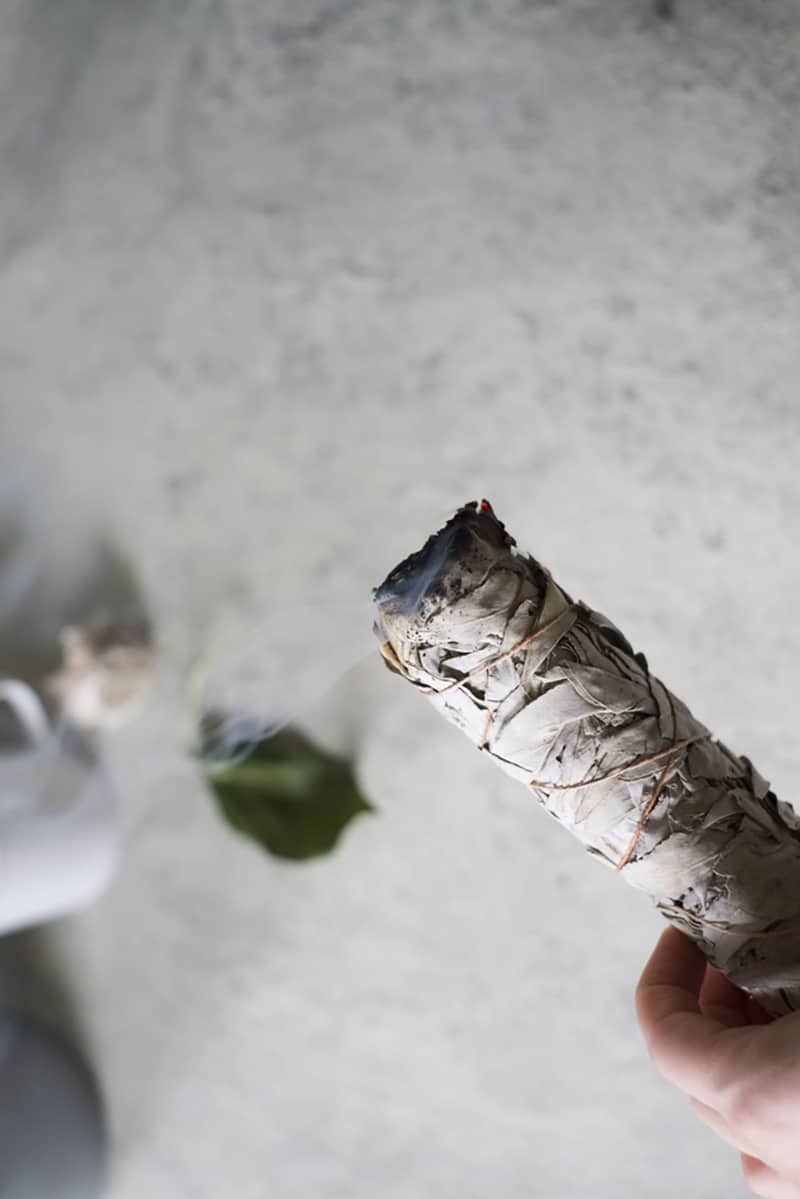 Here are 5 easy ways of how to practice
Hygge

in your life!

1. Create a calming home || image via @vigorandsage

I love creating a cozy vibe in our home which is what Hygge is all about! Light a few candles, diffuse some essential oils or burn a little sage and for goodness sakes cut off those screens, put away your phone and just soak up the moment. Hygge is all about disconnecting from technology and truly experiencing and indulging in the moment - so I've happily done just that! I've spent a few hours each day after my surgery with no screens on - it's sort of like a mini-digital detox every afternoon and you know what, I LOVE it! So much of my time is spent staring at a computer screen or the phone; I've found that just a few hours a day of no screens allowed time helps me to feel more grounded.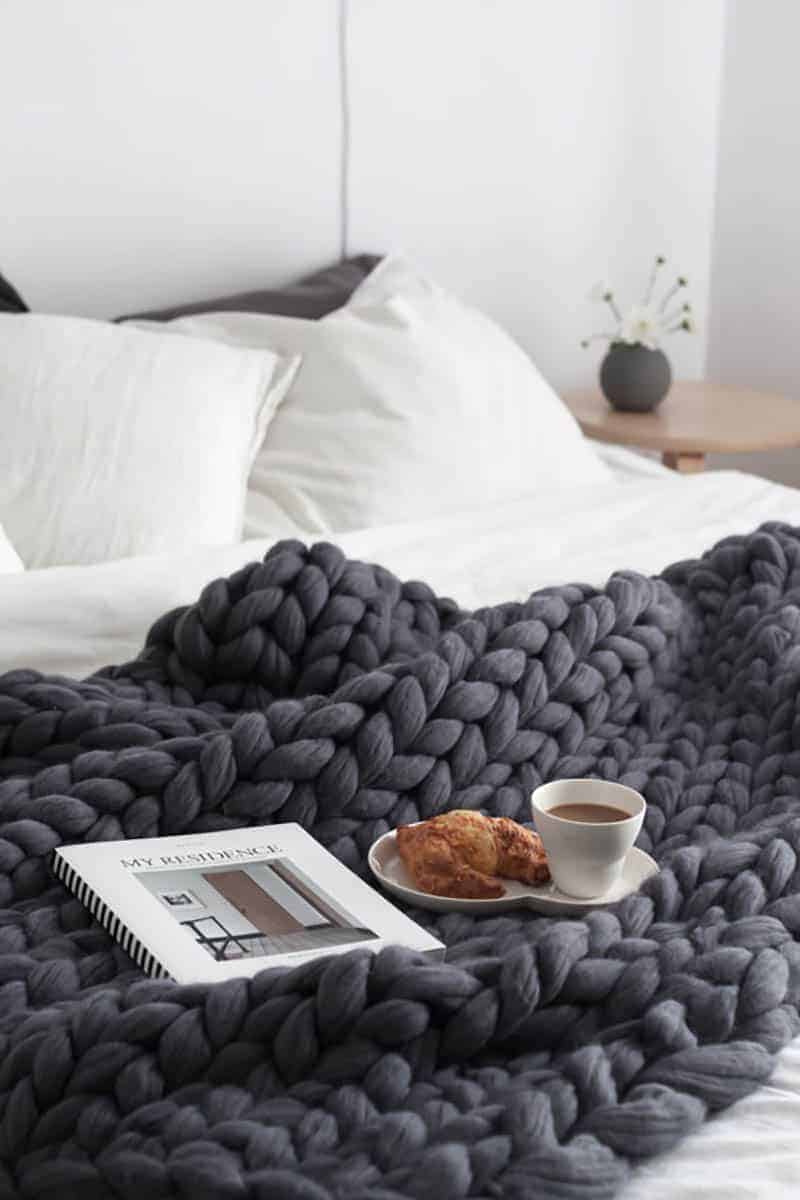 2. Wrap yourself in cozy blankets & comfy sweaters|| image via @ohhio
Don't even think about getting cozy without an oversized blanket or a big knit sweater on hand to curl up in. I personally love to have both at the same time so that I can achieve ultimate Hygge!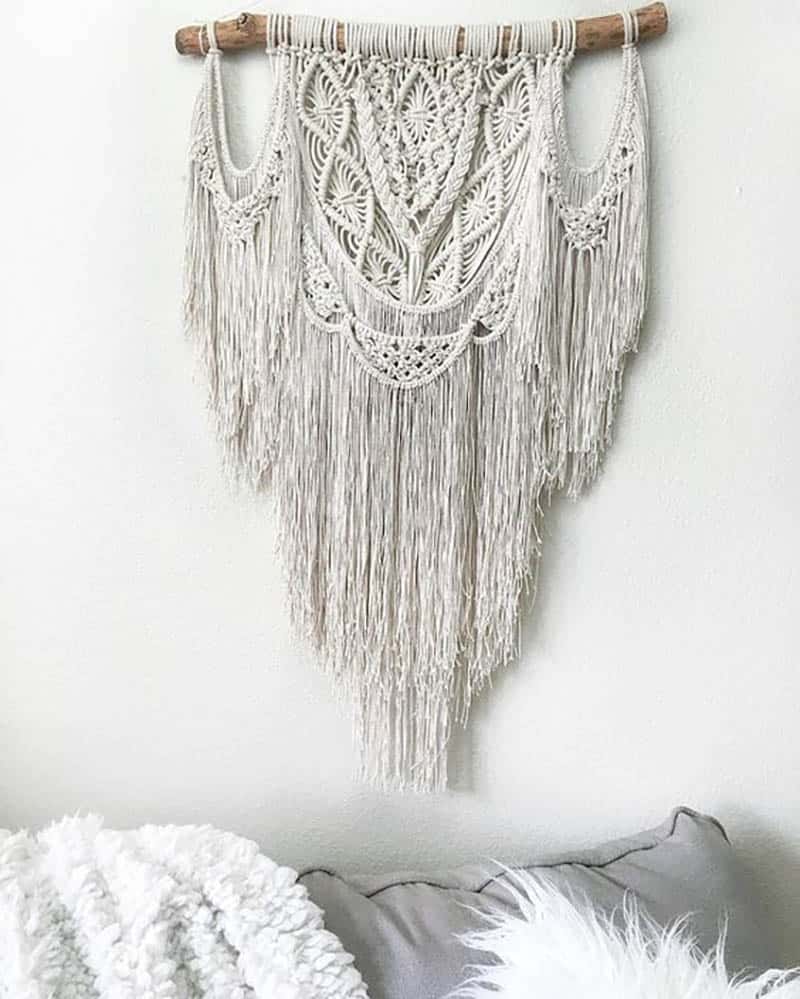 3. Bring the outdoors in ||image via: @knittingwonders
House plants, natural elements and lots of natural light are all really important factors in setting the mood for Hygge for me. I love to embrace nature, but since it isn't practical for me to get in and out of the house on my own over the next few weeks I made sure that I brought in natural elements wherever I could like the wall hanging that we recently purchased from Knitting Wonders. I just love the contrast of the natural wooden stick for the hanging dowel and the light, wispy macramé chords.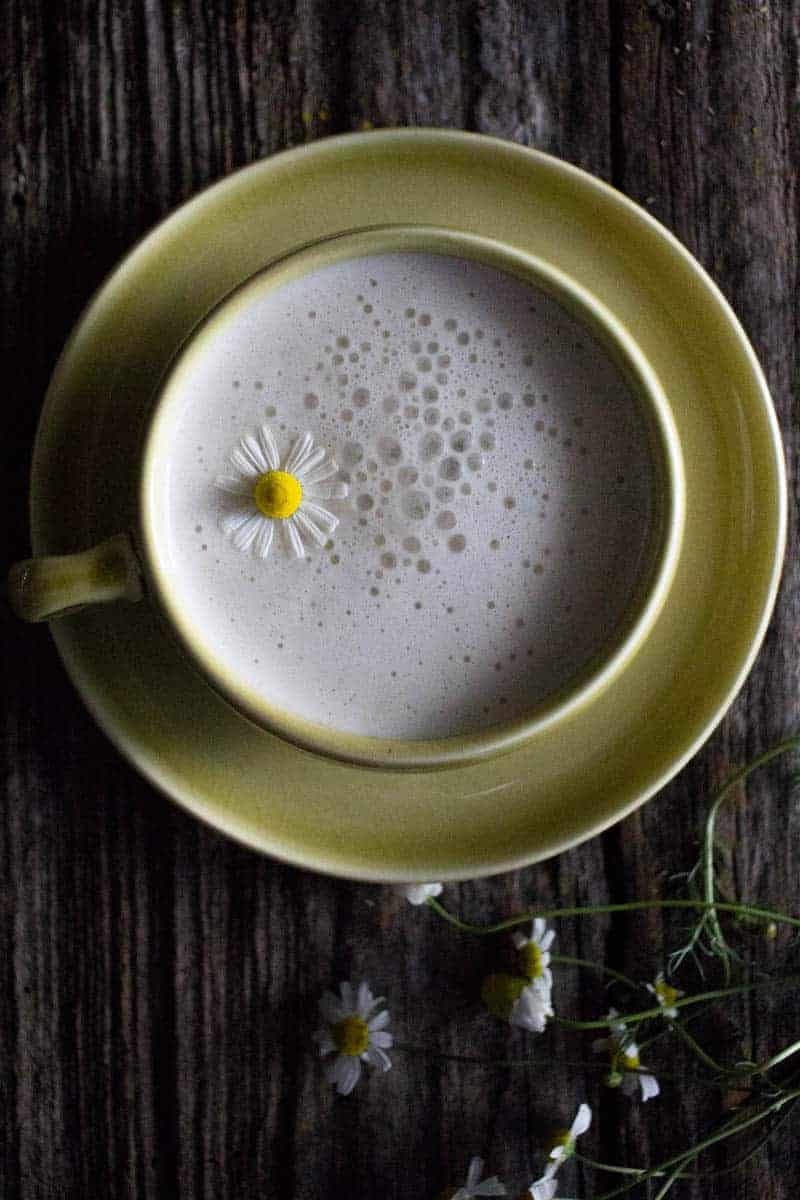 4. Sip on warming drinks || This Mess Is Ours
This one is sort of a no-brainer right?! Warm drinks deliver the ultimate cozy factor. One of our family favorite warming sips is this Chamomile Steamer. It's soothing, relaxing and delicious! (We are big Mexican Mocha fans too, though!)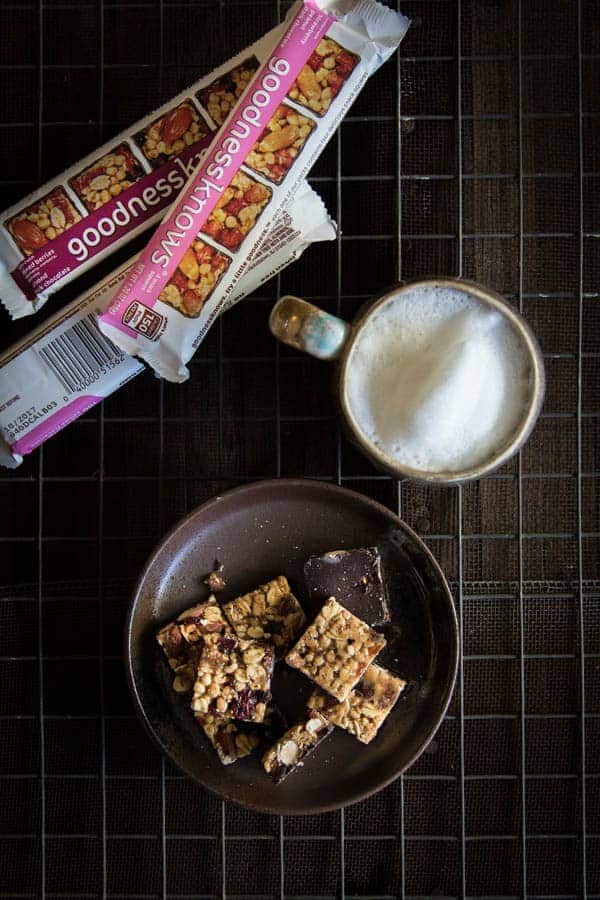 5. Eat good food || This Mess Is Ours
Not being able to get up and cook for myself in the kitchen the last few weeks has been really hard, but I made it a point to gather my favorite snacks to keep on hand to keep my hunger at bay and my tastebuds satisfied like my favorite goodnessknows snack squares. Each package of goodnessknows snack squares is divided into four approximately 40 calorie, gluten free squares that are nestled in a decadent layer of dark chocolate!  Plus, goodnessknows snack squares are now available in 6 irresistible flavors:
  cranberry, almond, dark chocolate
  apple, almond & peanut, dark chocolate
 peach & cherry, almond, dark chocolate
  blueberry, almond, dark chocolate
  mixed berries, almond, dark chocolate
  strawberry, peanut, dark chocolate
This is a sponsored conversation written by me on behalf of goodnessknows. The opinions and text are all mine.
Want to be a part of our online community outside of the blog? It's easy!! All you have to do is follow @THISMESSISOURS on FACEBOOK, INSTAGRAM, TWITTER, YOUTUBE, or PINTEREST to see cooking demos and peeks into our day to day life.