Let's talk sauces, specifically this Banging Kale Basil Sauce!
Do you know one of those people that pours sauce over everything? Growing up I was surrounded by "over-saucers". (That is my technical term for people that pour so much sauce on something that they can't possibly taste anything else.) My brother was a ketchup fiend, it didn't matter what type of meal we were eating or where we were there better be ketchup involved. Every night at the dinner table I would scoff at his desire to dip all of his meals in ketchup! Then my first boyfriend was a "saucer" of a different sort, he slathered everything under the sun in BBQ sauce. (I feel the need to say "EWWWW" here!) I was always opposed to "saucing" unless there was a logical reason to pair the food with a condiment like BBQ sauce or ketchup. I felt like you should enjoy the flavor of the individual ingredients on your plate not drown them out in a pungent sauce.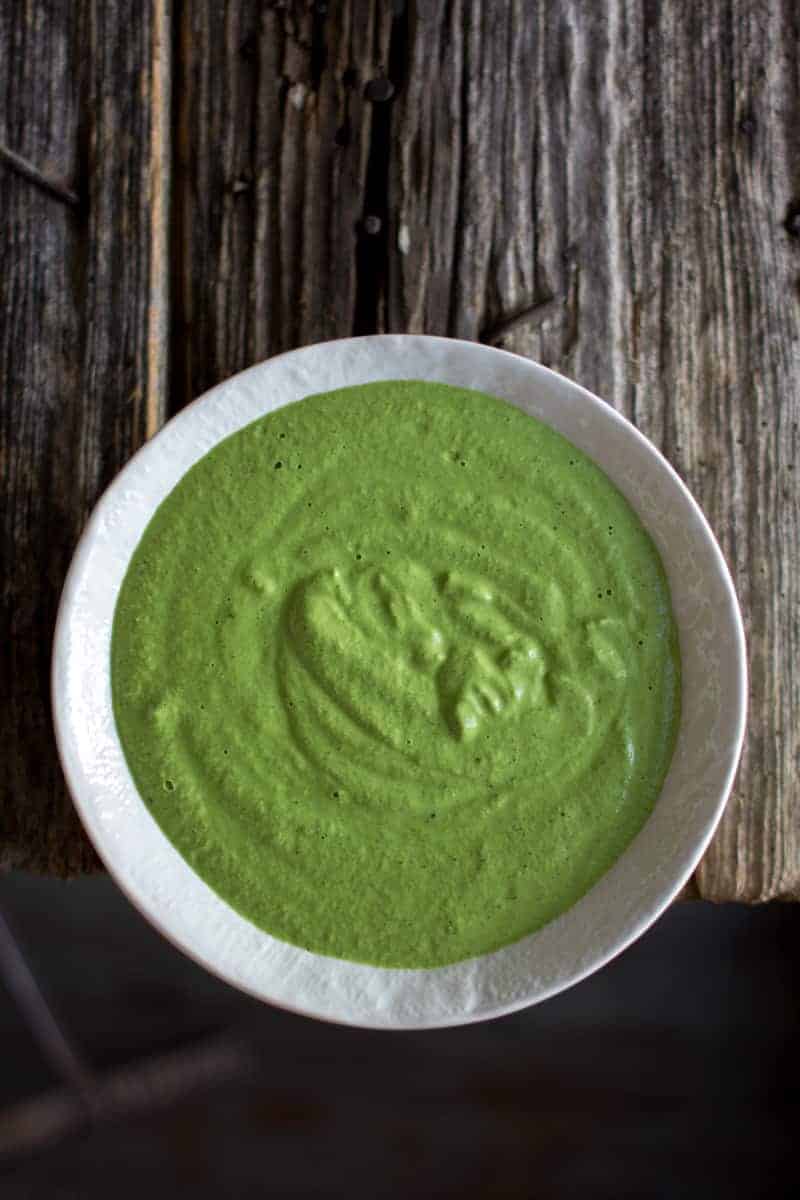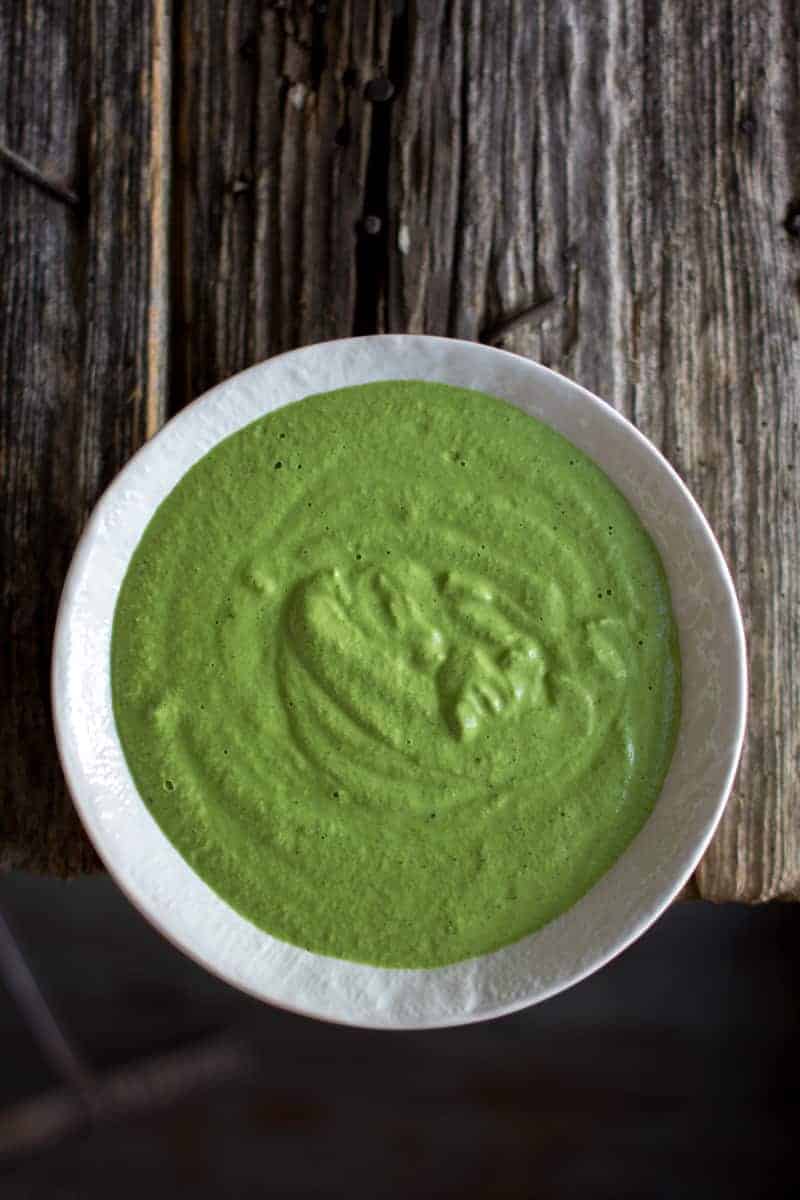 Then a few weeks ago I created this Banging Kale Basil Sauce. At first I just tossed it with some roasted vegetables, then I began stirring it into my hummus, then I straight up omitted the hummus all together. I couldn't get enough you guys, I started slathering and dunking and drowning everything I made in this luscious sauce. I'm going to go ahead and deem it the sauce of the summer because it is good on practically EVERYTHING!
The past few weeks I have been using this scrumptious kale basil sauce for practically everything. It is great as a salad dressing, a perfect dip for veggies and a lovely schmear on my morning bagel. Trust me when I say you need this sauce in your life!
[mc4wp_form id="7635"]
Print
Banging Kale Basil Sauce
This sauce is great on just about everything from pasta to roasted veggies! I like to send it in lunches instead of hummus as a dip for carrots and cucumbers.
Author:
Prep Time:

10 mins

Total Time:

10 mins

Yield: approx

2

-

2 ½

cups sauce

1

x
1 cup

raw cashews, soaked overnight, drained and rinsed

1

poblano pepper, roasted, seeds and skin removed

1 cup

warm vegetable broth

½ cup

fresh basil leaves

½ cup

flat leaf parsley leave and stems

½ cup

shredded Tuscan kale

1

medium-sized clove garlic, peeled and roughly chopped

2 tablespoons

minced shallot
juice of

1

lemon
kosher salt and ground coarsely ground black pepper to taste
Instructions
Place all of the ingredients in the order listed into a high powered blender. Blend until completely smooth. Use immediately or store refrigerated in an airtight container for up to 3 days.
Recipe Card powered by