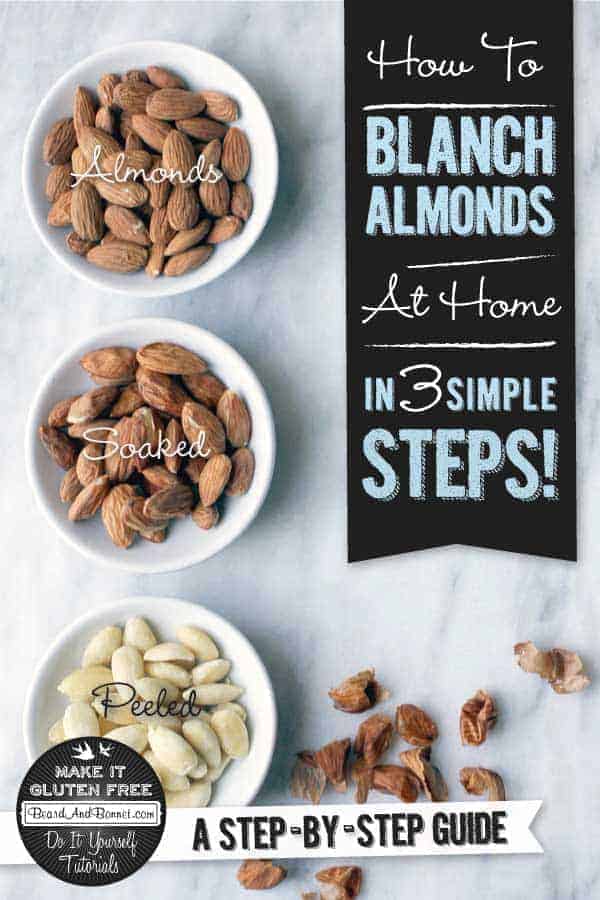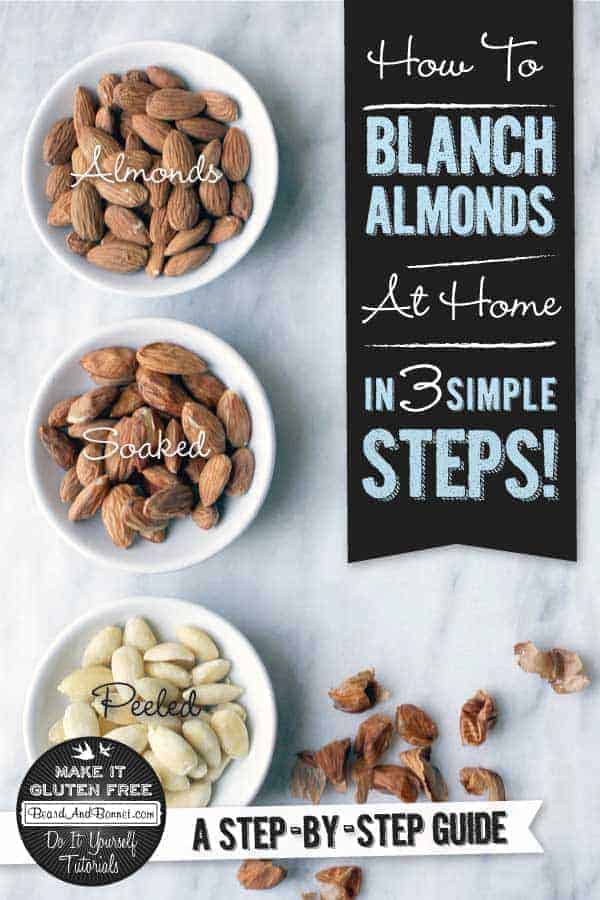 Last week I showed you how to make almond "ricotta" cheese and I received a few emails asking what to do if blanched almonds weren't available at your local grocery. The answer my friends is to peel your own almonds at home and it is pretty darn simple taking only about 5 minutes of your time. Blanched almonds at the store are often more expensive than raw almonds so this is a great way to cut down on your grocery bill with minimal effort.
Step 1: Soak the desired amount of raw almonds in boiling water that has been removed from the heating element for 45-60 seconds.
Be sure to time yourself here because any longer than a minute and the almonds will begin to soften.
Step 2: Drain the almonds, rinse them, and drain again.
The almonds will appear shriveled at this point like the image below because the skin has separated from the almond itself. Allow the almonds to cool until you can handle them without burning your hands.
Step 3: Peel the almonds.
Take a single almond between your thumb and forefinger and pinch gently to slide the skin off the nut. If you use too much pressure the almond will shoot out across the room. Although this is funny you don't really want to be chasing almonds all over the place. Peeling the almonds is honestly so easy that even my little fruit bandit can do it, just check out this video!
Allow the almonds to dry completely in a single layer on a baking sheet lined with a towel before storing. Store in the refrigerator or freezer until ready to use.