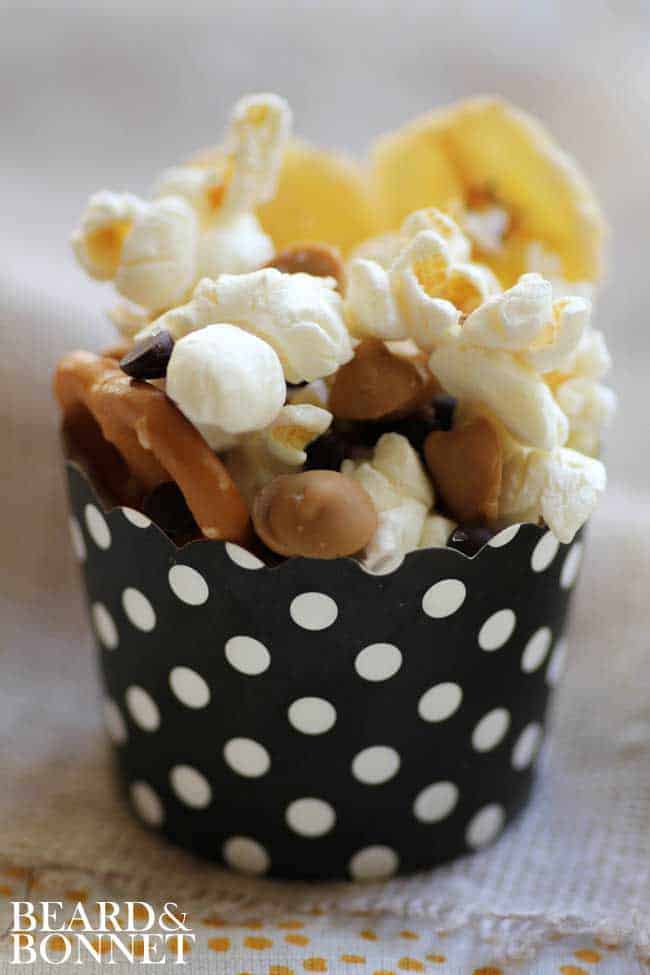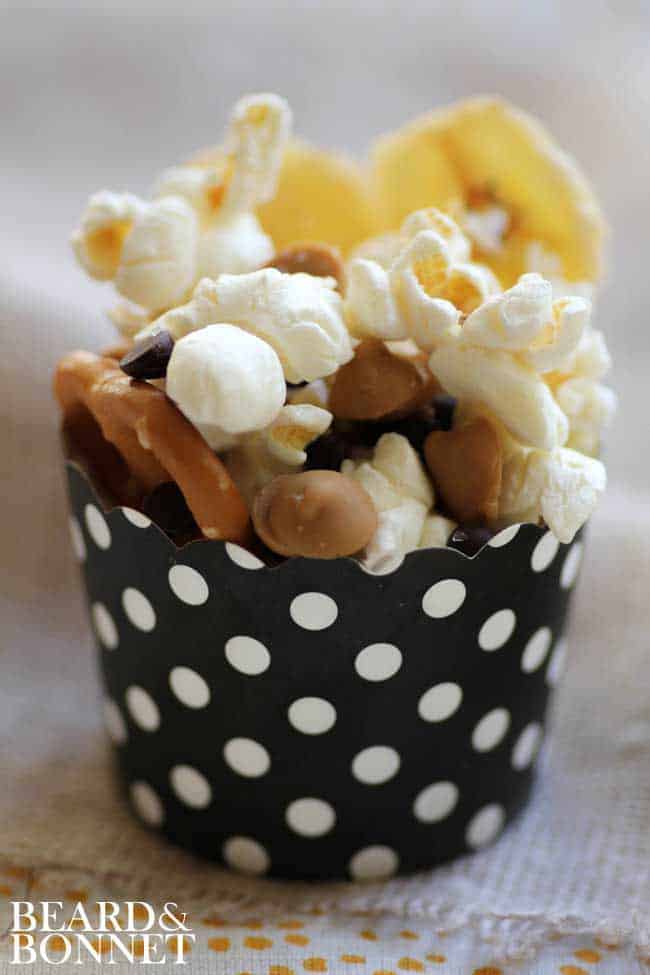 A few weeks ago we celebrated Kash's 3rd birthday! I cannot even believe that he is that old and in some ways it feels like he has been with us forever. Instead of throwing a big birthday party at home we opted for a day at Disney for our family and a party at preschool with his friends. For us it was the perfect celebration!
The day before his party I took him with me to order his specialty gluten free cupcakes from our local cupcake shop here in Long Beach, Frosted. He was so stoked that they had gluten free chocolate cupcakes and that he was able to pick the frosting for them. Of course he couldn't choose just one type of frosting so he chose a mix of chocolate, vanilla, and caramel all with chocolate sprinkles around the edges, not on top. He was VERY proud of himself and honestly I was too. The boy knows what he wants and those cupcakes were beautiful!
When it came time to hit the grocery for juice boxes, fruit, and a savory snack for his friends he immediately started naming off foods that he wanted to take. His list started with popcorn followed by banana chips, pretzels, and chocolate chips. It sounded like a match made in heaven to me so I went with it.
As I was gathering all of the ingredients he requested for his popcorn mix I happened to notice peanut butter baking chips that were marked "gluten free" on the shelf so I grabbed a bag, read the ingredients and the little label that states the common allergens to be aware of in the product. With no mention of any gluten or wheat products on the package I tossed it into our cart to add a handful into our own personal test popcorn mix at home. **Please never take peanut products into a school due to severe peanut allergies!!!**
After we arrived home I popped a big batch of popcorn in coconut oil, tossed in a little salt, gluten free pretzels, and banana chips. This mix was already getting pretty tasty. I gave the popcorn a few minutes to cool tossed in my favorite gluten free and dairy free chocolate chips and tasted again. It was absolute perfection! Judging by the fact that Kash was going wild for it I knew we had a hit for his party at school and trust me when I say that his friends LOVED it!!!
I made a separate big bowl for Todd and I, threw in a handful of the peanut butter chips, and headed off to take a few pictures. We couldn't get enough of it! It was really delicious and we were both super excited about our new movie night snack mix.
Now here is where the gluten free life lesson kicks in... I started to get a little curious about these "gluten free peanut butter chips" that my store had labeled so big and bold on the shelf as I was typing up this post. Why had I never heard of them before? I looked up the brand and although there is no indication that the chips contain wheat or gluten I just had a weird feeling. Mother's intuition maybe? I did some digging and found that they are manufactured in a facility that also processes products that contain wheat. My store, which has an on staff nutritionist to help shoppers like us, should have never labeled the product gluten free on the shelf. I called the store and notified them so the product label has now been removed. I am assuming since the product line does have a few certified gluten free products and that the package's common allergen label was misleading that it was genuinely human error on the stores part to label it that way.
Todd and Kash ate handfuls of this mix with the peanut butter chips included before I found this information and never had a gluten reaction, but I knew that there was no way I would share this recipe here with all of you without at least giving you a heads up to make the decision to add them or not yourself. Is there an ingredient that contains gluten in the chips, no. Could it be cross contaminated, yes! Also, this little mishap was just a reminder that I can never get too comfortable even when there is an onsite nutritionist on my side. Sometimes reading the ingredients and the common allergen label on a package just isn't enough! In this crazy little gluten filled world we live in you have to be an investigator with products that you aren't familiar with, ask questions, and when in doubt be prepared to pick up the phone and call the company that manufactures a product.
Print
Chunky Monkey Popcorn
Author:
Prep Time:

5 mins

Cook Time:

10 mins

Total Time:

15 mins

Yield:

4

-6

1

x
Instructions
Heat the oil and popcorn in a large, deep metal pot over high heat. Have the pot lid ready!! When the first kernels of popcorn begin to pop cover with the lid and slide the pan around vigorously over the heat to move the kernels in the pan. If the pan fills up before the kernels are finished popping simply transfer some of the popped corn to a large bowl, replace the lid and move the pan back over the heat until all of the popcorn is popped.
Remove from the heat and toss in the salt, gluten free pretzels, and banana chips. Allow the popcorn to cool completely and add the chocolate chips and peanut butter chips if using.
Recipe Card powered by