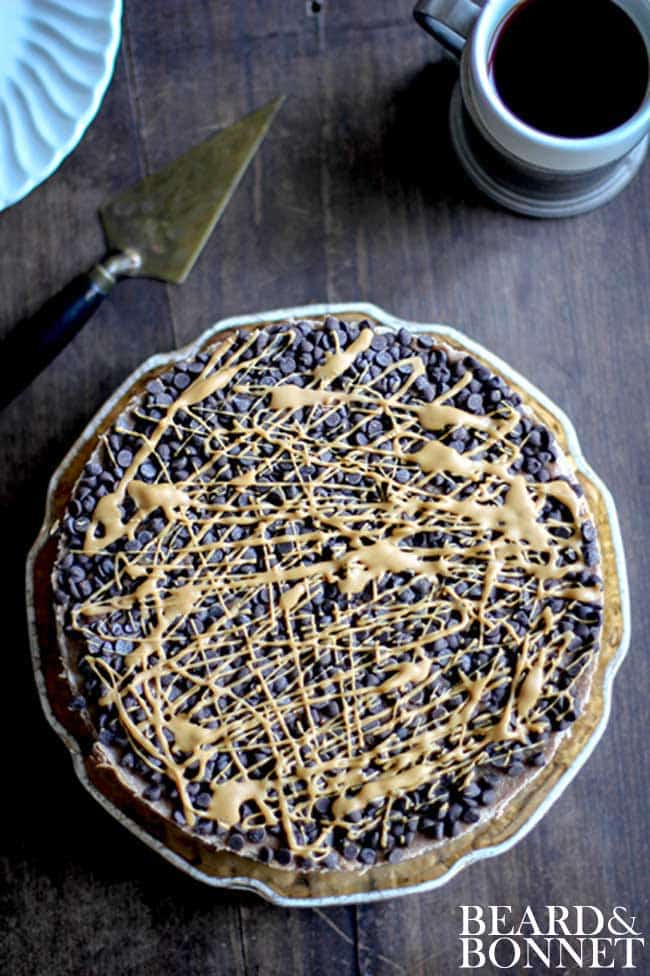 Lately, I have been exploring all the different ways that I can use cashews in recipes. I have made savory cashew cream sauces, cashew truffles, and "cheesecake". All of them were really amazing and each time I indulge my adoration of cashews more ideas for ways to use them pop into my head, like this chocolate peanut butter swirl icebox cake. This recipe is inspired by an icebox cake I had a few years ago with the same flavor profile except it was made with heavy cream and mascarpone cheese and gluten laden cookies. It was rich and decadent and although it was delicious the ingredients just don't fit into my families diets anymore.
I love dessert and I am a true believer that the desserts at a holiday gathering are as important, if not more important than the main course. I mean, they are the grand finale after all! So for this holiday season I set out to make a healthier version of that sinful slice of icebox cake from a few years ago that would fit into my families diet. It too is rich and decadent like the previous version, but it is also gluten free and vegan. All of that dairy has been replaced by cashews which makes me so happy that I can hardly contain myself.
Todd has declared that this is the best dessert I have ever made, which is a huge compliment coming from him! He may be my biggest fan, but he also isn't shy when telling me exactly what he thinks about the food I make. I really love his constructive criticism and suggestions for the dishes that I put together. Did I mention that I adore the fact that he will eat the same dish 3 times in a row until I get it just right to post for you here on B&B? Yep, he does, because he is just that kind of a guy. Obviously, I adore him.
Maybe this dessert will be the hit of your Thanksgiving celebration or maybe just a special treat for you and your main squeeze for making it through all of those holiday dinners with your family. Whatever the case may be, I hope you love it! You can find the recipe for my Chocolate Peanut Butter Swirl Icebox Cake on Potluck at Oh My Veggies. Just click here!
Still looking for more dessert inspiration? I have you covered with my roundup of 10 gluten free desserts for the holiday's on Henry Happened! Just click here.
Since we are on the subject of gluten free holiday desserts... did you download your free copy of Attune Foods newest e-book Supergrain Dessert Recipes? If not click here!