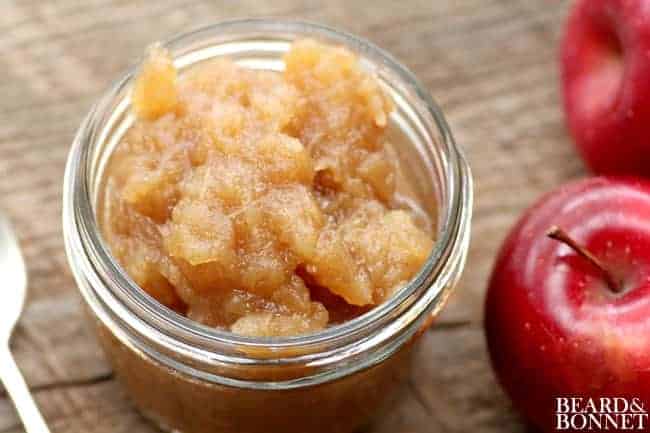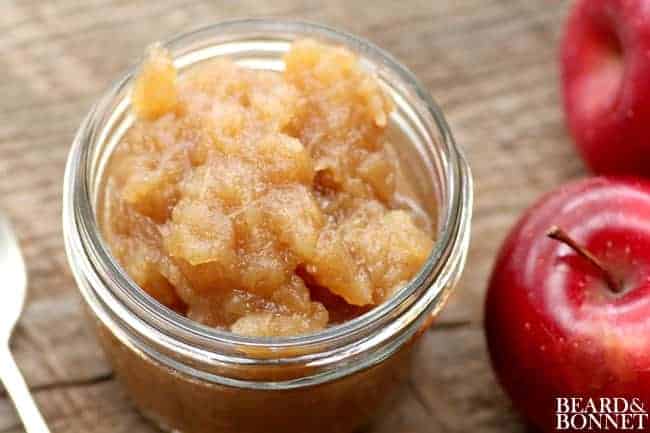 I can't even begin to calculate how much money I spend on applesauce around here. For the past few years my kids have been obsessed with Trader Joe's Apple Crushers, they have 4 flavors, are gluten-free, portable and according to my daughter "The yummiest snack on earth!" Although I love Trader Joe's and the convenience of all of their delectable gluten-free goodies I still would rather have a homemade version around for when we aren't on the run. Yesterday was my first attempt at this cider spiced applesauce and it was so yummy that we ate the entire batch before it had time to cool. Eliza liked it so much that she has requested another big batch of applesauce that will last long enough for her to take it to school in lieu of her beloved apple crusher! How about that?!
Cider Spiced Applesauce
Makes approximately 2.5 cups
5 large Rome apples; peeled, cored, and sliced
1 cup apple cider, I used Trader Joe's
1/8 cup light brown sugar, packed
1/4 tsp. ground cinnamon
1/4 tsp. ground ginger
In a medium saucepan combine the cider, brown sugar and spices and stir to mix well. Set heat on low to melt the sugar and warm the cider while you prep the apples.
Peel, core and slice apples into uniform slices, about 1/4 inch thick. Add the apples into the warmed cider mixture and turn the heat up to medium. Cook uncovered, stirring occasionally for 20-25 minutes until the apples begin to fall apart when pressed with the back of your spoon. When cooked through you can mash with a fork or potato masher for a chunkier paste or allow to cool slightly and blend in the food processor until smooth.
We are happy to have shared this post at the Gluten-Free Friday's link up party hosted by Vegetarian Mama, Eat.Live.Make, and Gluten Freed R.D.! Hop on over to find more great gf recipes.
(Visited 25 times, 25 visits today)