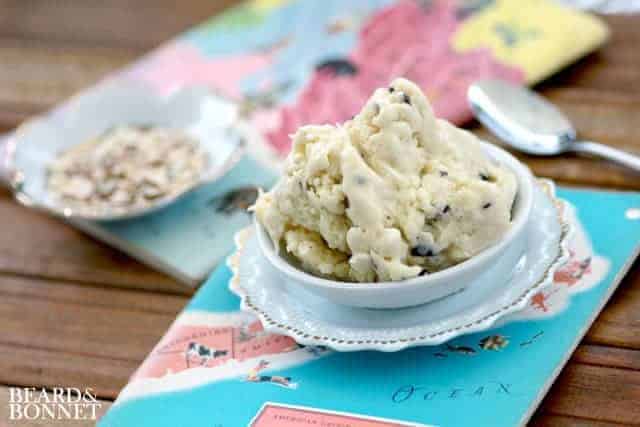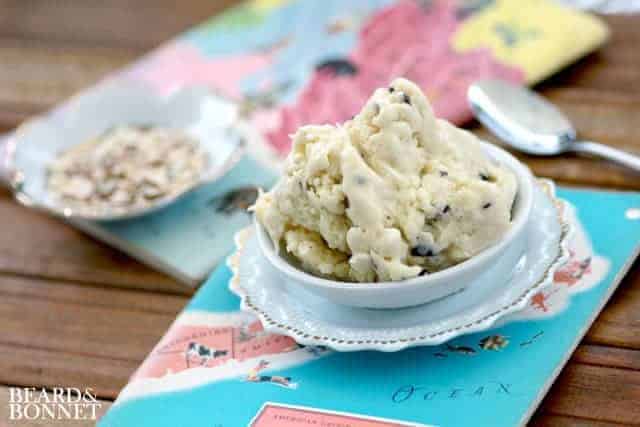 Way back in 1984 Ronald Reagan did us all a solid and declared July National Ice Cream Month and designated that the third Sunday in July be forever known as National Ice Cream Day. How does a family of gluten-free and dairy free people observe this national day of frozen yumminess? With homemade dairy and gluten-free ice cream of course! This year I decided to make a coconut ice cream with carob chips and optional toasted slivered almond sprinkles. Why optional sprinkles you ask? Well, because sometimes you feel like a nut and sometimes you don't! Here is my wink and a nudge to Mounds, Almond Joy and ice cream!
Coconut and Carob Chip Ice Cream: (gluten and dairy free)
6 egg yolks
2 cups vanilla coconut milk
1 cup full fat canned coconut milk
1/2 cup sugar
1/4 cup sweetened shredded coconut
1/4 cup carob chips, chopped
Place the 2 cups of vanilla flavored coconut milk and 1/4 cup of the sugar into a medium heavy bottomed sauce pan. Heat, stirring occasionally until steam rises from the cream.
Using a whisk or an electric mixer, beat the remaining 1/4 cup sugar with the egg yolks until light yellow and thick about 2-4 minutes. Take 1/2 cup of the warmed coconut milk and sugar and gradually whisk it into the beaten egg yolks to temper them. Once the warm milk has been incorporated gradually stir all of the mixture into the saucepan with the warm coconut milk.
Cook over medium-low heat, stirring constantly until the mixture is slightly thickened. Do not let the custard boil. If you are using a thermometer watch for the mixture to reach between 175°F – 180°F if you don't have a thermometer you want the custard to be thick enough to coat the back of a spoon and leave a trail when you run you finger across it.
Pour the custard through a fine mesh sieve to strain out any bits of egg and then stir in the 1/4 cup of shredded coconut and the cup of canned coconut milk. Cover and refrigerate until the mixture is cool.
Churn the chilled custard in an ice cream maker according to the manufacturer's directions. When the ice cream is almost finished churning add in the chopped carob chips.
Transfer to a container and freeze until firm. Eat within 2 days.
For more ice cream fun this weekend and throughout the summer check out these sites for fun facts, recipes and a chance to help a child in need receive a smile.
(Visited 7 times, 7 visits today)