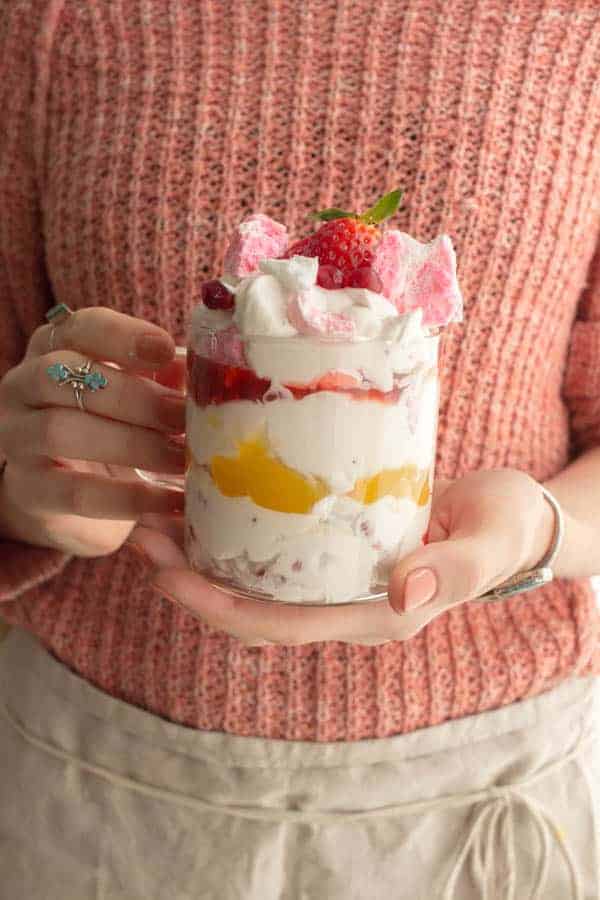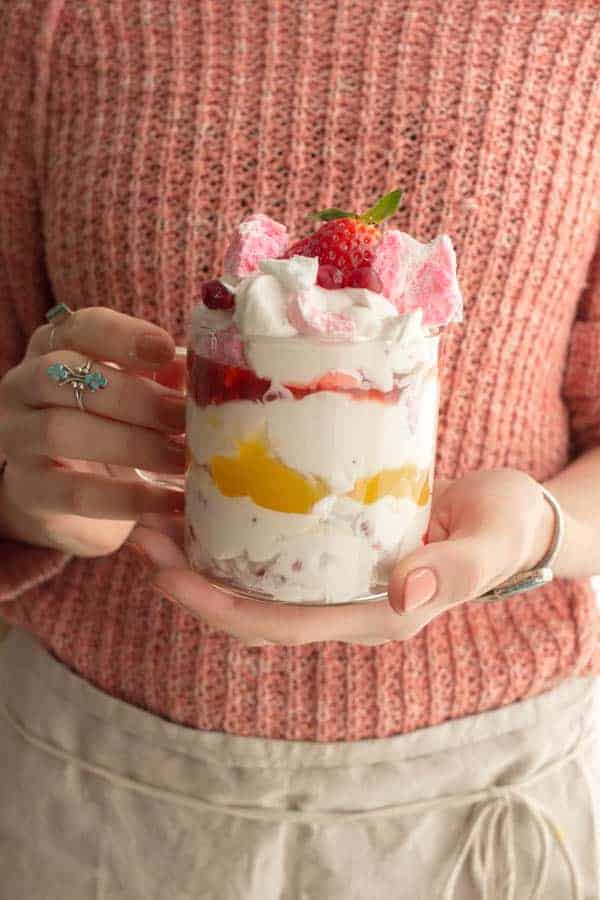 Did you already ask yourself what the heck is Eton Mess? Did you Google it? It's ok, I'll wait if you want too….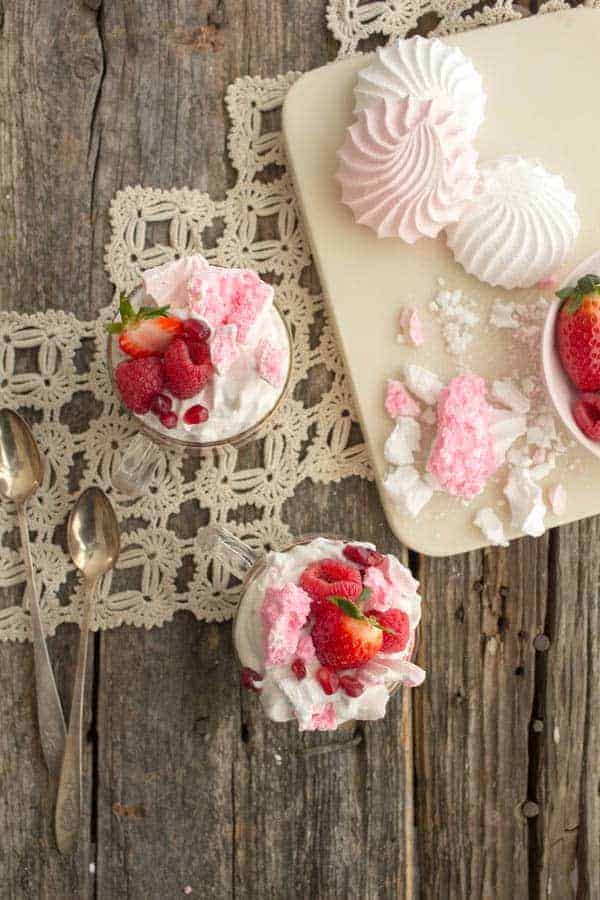 According to Wikipedia, Eton Mess is an old school, 19th century English dessert that combines whipped cream with luscious berries and meringue cookie crumbles! Drooling yet? Apparently, I have been whipping up versions of Eton Mess since I was a little girl, although back then I didn't know it was an actual dish that other people ate and I had no idea what a meringue was. I just crumbled chocolate chip cookies on top of whipped cream and crushed berries because it's a delicious combo!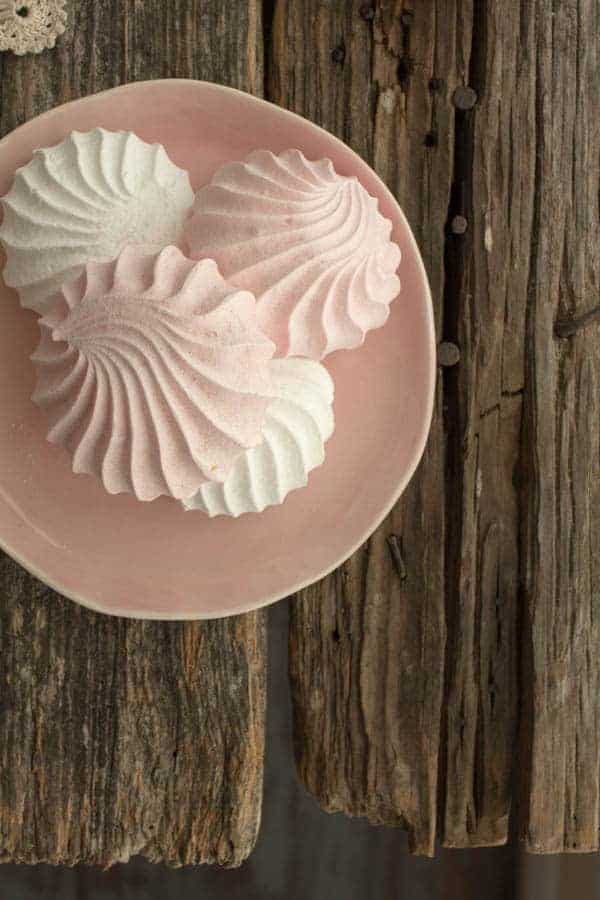 Like many of you I am one busy mama that is always looking for fast and easy treats for my family that don't require a huge time commitment and Eton Mess fits the bill every single time.
In honor of Valentine's Day and my hubby's love for coconut I whipped up this Coconut Cream Eton Mess with Mixed Berries to share today. This decadent treat comes together in less than 15 minutes and is going to blow your mind! Don't worry though if you aren't a coconut fan, simply substitute regular whipped cream. I promise you are going to love this sweet treat either way!
I am so happy to be sharing this recipe on my friend Betsy's site Java Cupcake today! Betsy and her lovely family just moved from Germany back to the U.S. and we are so happy to have them back. Hop on over, grab the recipe and say hello!
(Visited 1 times, 1 visits today)