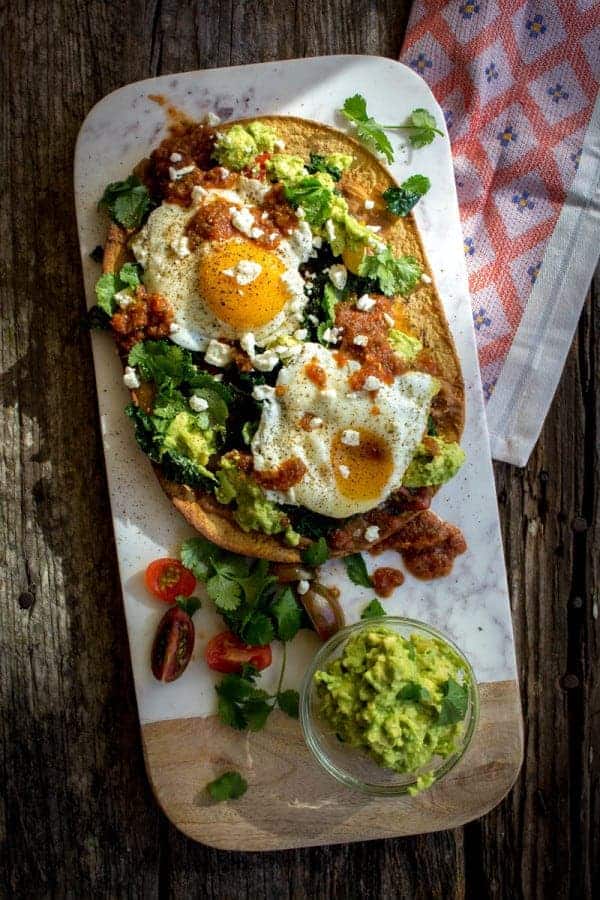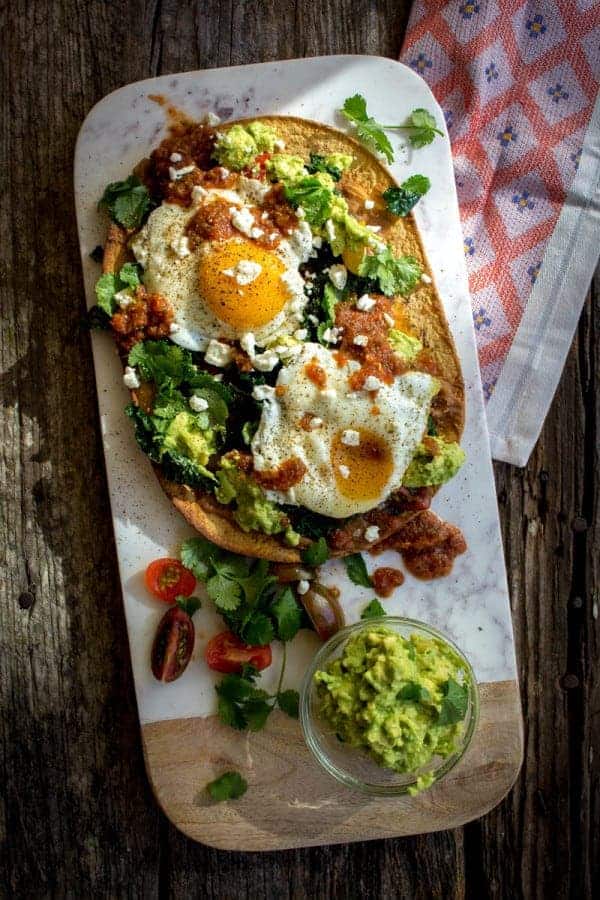 Avocado toast meet huevos rancheros; huevos rancheros meet avocado toast!
Don't you just love it when 2 of your favorite things get together and they become even more epic than before?!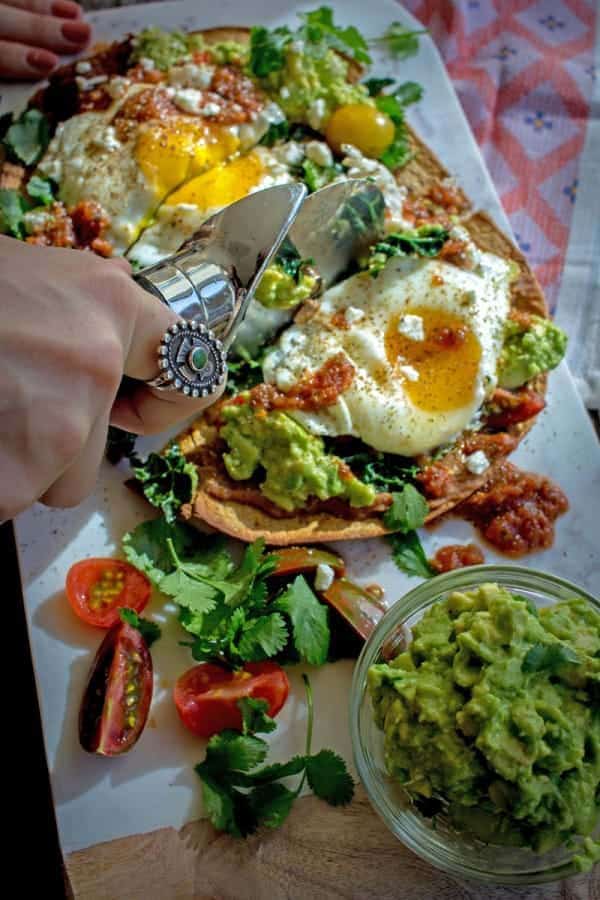 You ever have those days when you can't decide what it is you are hungry for? You know you have an idea of what you want, but you are torn between multiple dishes that all sound so amazing you just can't possibly choose which one to make. That is exactly where this recipe comes from, a place of indecisiveness that led to one of the most delicious breakfast inspired dinners we have had in a very long time!
I am a total sucker for avocado toast and huevos rancheros. I have a nearly impossible time choosing between the two if they are both being served at a restaurant, but at home avo toast usually wins out for its convenience factor. So, last week when I was trying to wrap my head around dinner and I kept bouncing back and forth between some epic version of avocado toast and homemade huevos rancheros I decided to combine the two and see what happened!
Instead of using fried corn tortillas as a base for these bad boys though I decided to try a healthier oven baked version using Flatout flatbread. You guys, they were AHHMAZZING! Each Supper-Sized Flatout Avocado Toast served 2 of us and the whole meal came together in a flash. Everyone was happy and both of my cravings were met at the same time. Flatout flatbread saves dinner again!
Don't wait, click here for the recipe!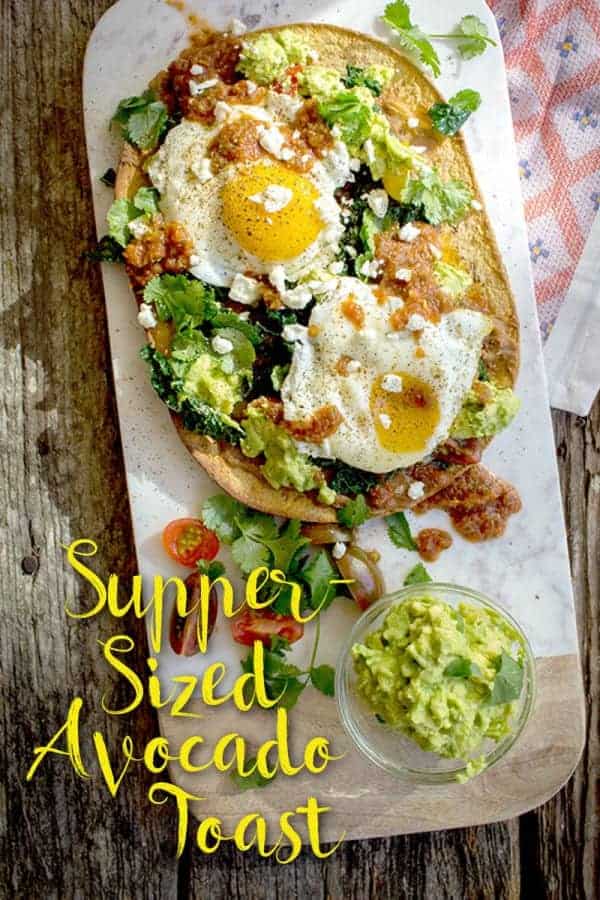 This is a sponsored post on behalf of Flatout Flatbread. Compensation was provided and all opinions and thoughts are my own.