I have a laundry list of cookie recipes for the holiday season, but hands down this Sugar Plum Shortbread cookie recipe is my favorite. This tender buttery cookie is laced with all the makings of traditional sugar plums folded into the batter like finely diced California prunes, cranberries, dates, and almonds.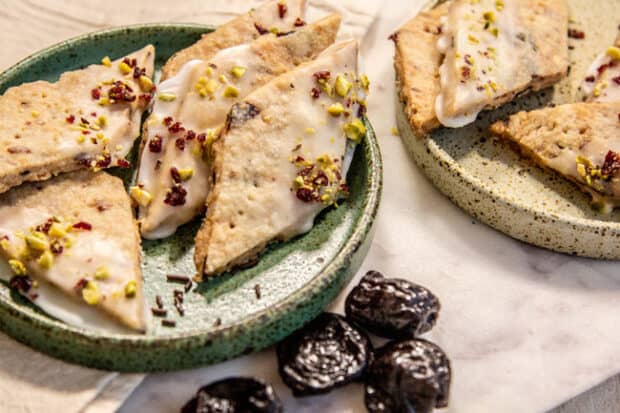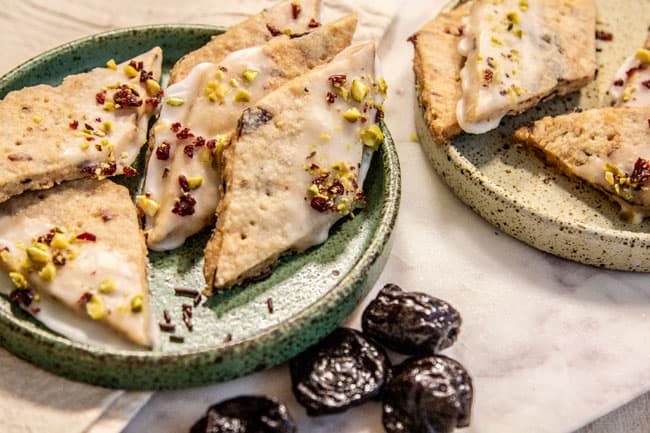 What is a sugar plum?
An actual sugar plum probably isn't what you have imagined at all. Sugar plums are a dried fruit, nut, and spice mixture similar to a raw bar. The mixture is hand-formed into bite-sized balls and right before serving the balls and rolled in coarse sugar.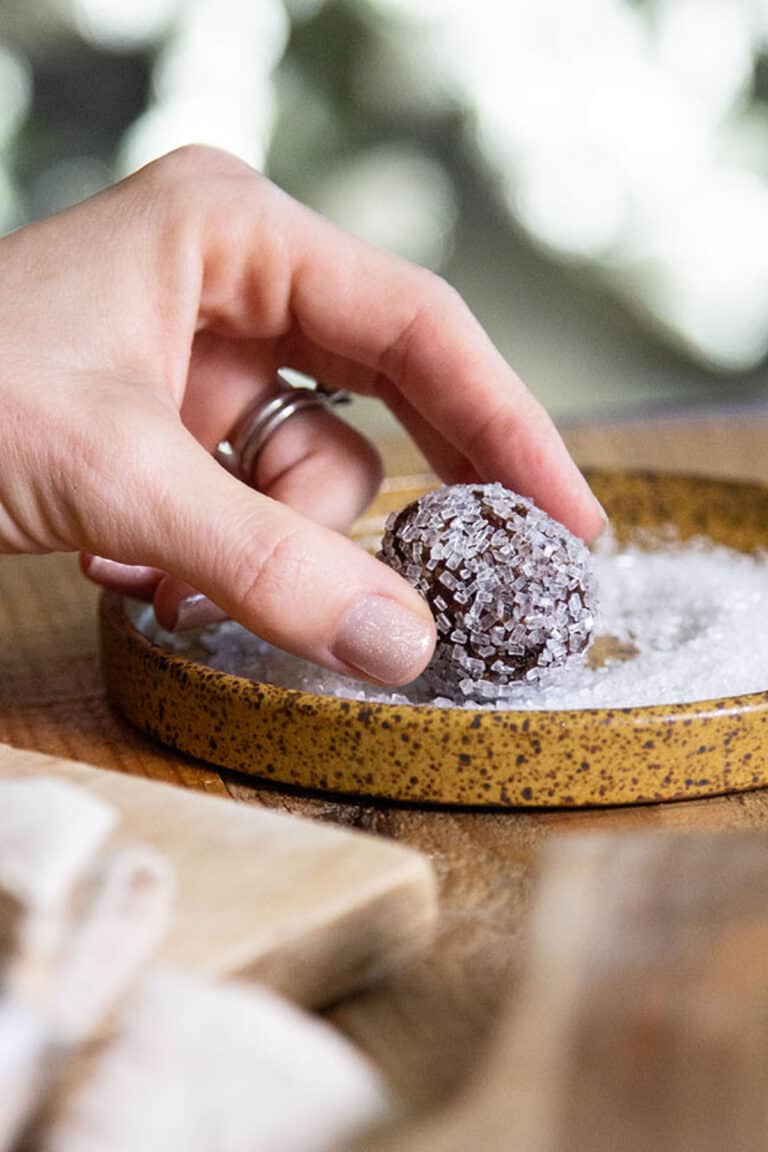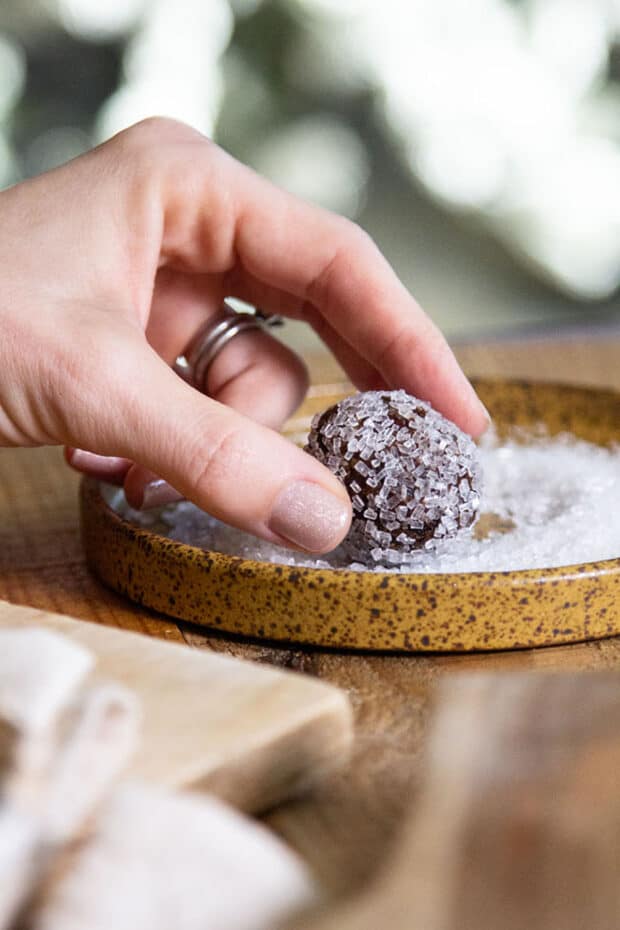 What does a sugar plum taste like?
Unlike an actual cookie or candy, sugar plums have a healthy not too sweet vibe. Yet they are somehow indulgent at the same time. Sugarplums are reminiscent of a raw bar in mouthfeel and texture, but their flavor is far more intense with warm spices, like cinnamon and clove.
Are Sugar Plums healthy?
Are sugar plums healthy?
Sugarplums are one of the healthiest holiday treats you could possibly indulge in since they are made predominately of dried fruit and toasted nuts and spices. While they are traditionally rolled in coarse sugar, the sugar plum base is essentially the same as an "energy bite" or "bliss ball" and is loaded with protein, vitamins, and minerals from the fruit and nuts.
Inspired by sugar plum recipes? Here are a few more you should try!
Once you've had a sugar plum you will be hooked! It is impossible to not think of ALL of the different ways you can bring those flavors into the holiday season. Lucky for you, G-Free Foodie and I have been creating lots of sugar plum-inspired recipes to share.
What is the difference between a sugar plum and a plum?
EVERYTHING! A sugar plum is a candy traditionally eaten during the holidays. A plum is a fresh stone fruit.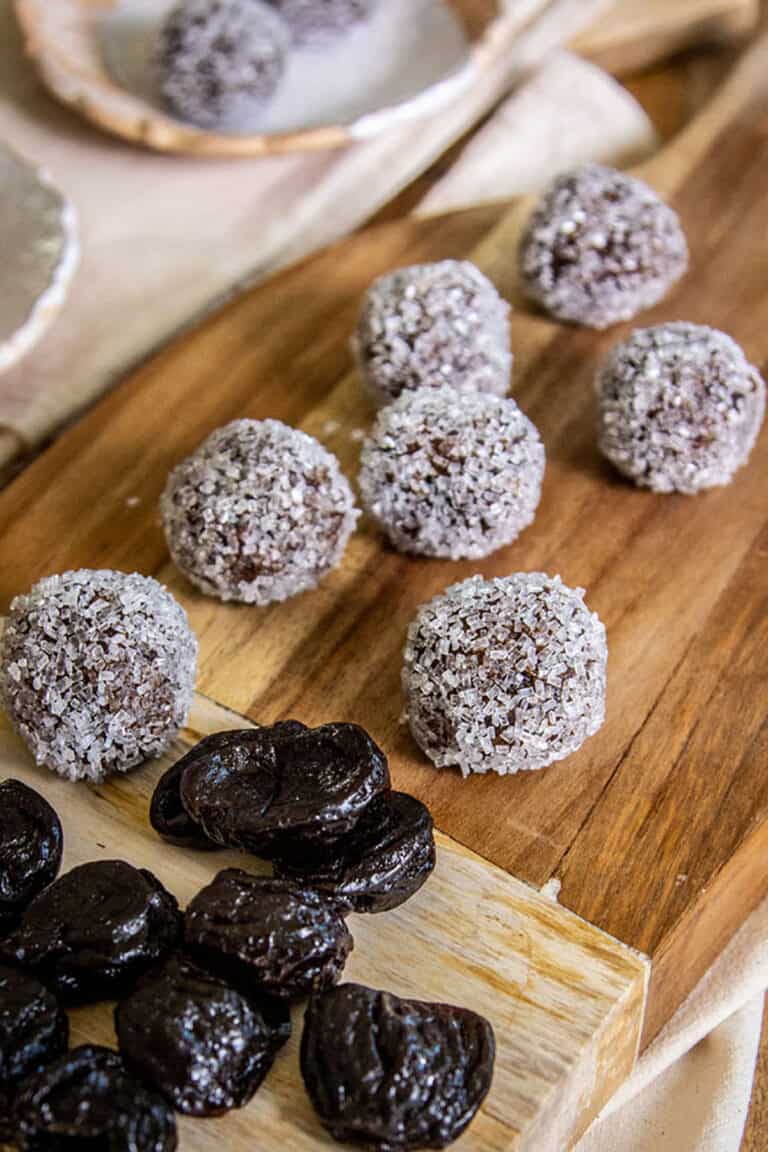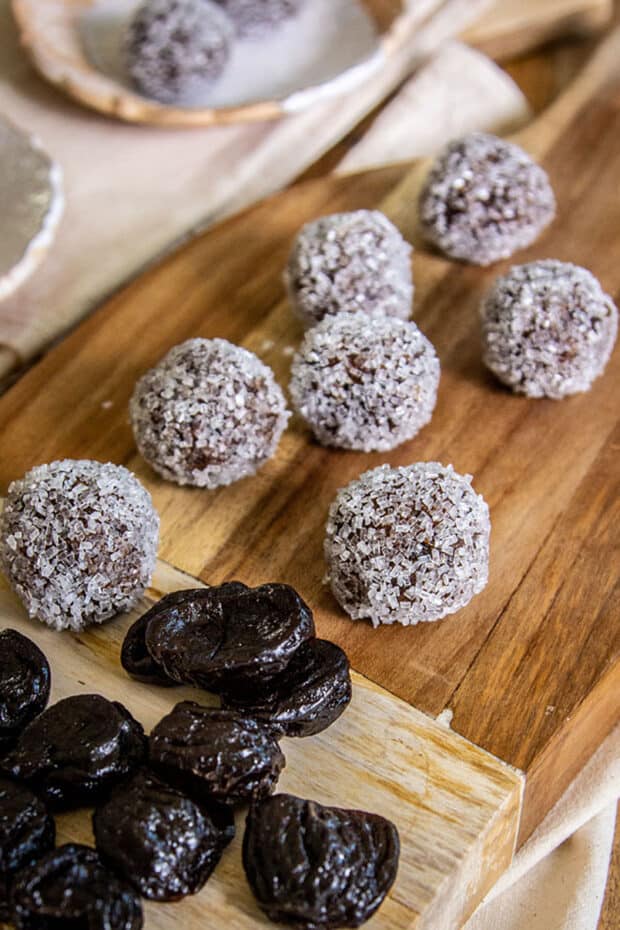 Looking for a real deal sugar plum recipe for the holidays? This one from G-Free Foodie is full of dried fruit and nuts then rolled in sparkly sanding sugar for a pleasantly sweet crunch.
They are completely delicious and incredibly easy to make. Taste one, and you'll find most of the holiday flavors you love are wrapped up in one bite!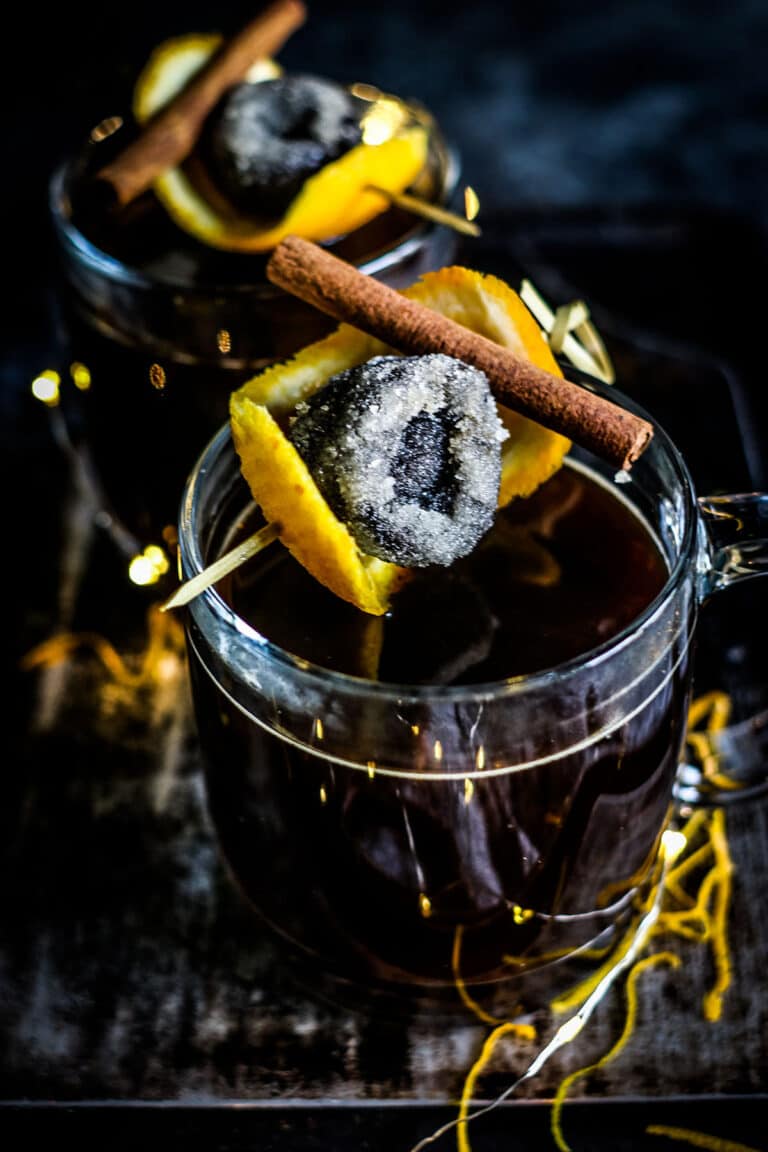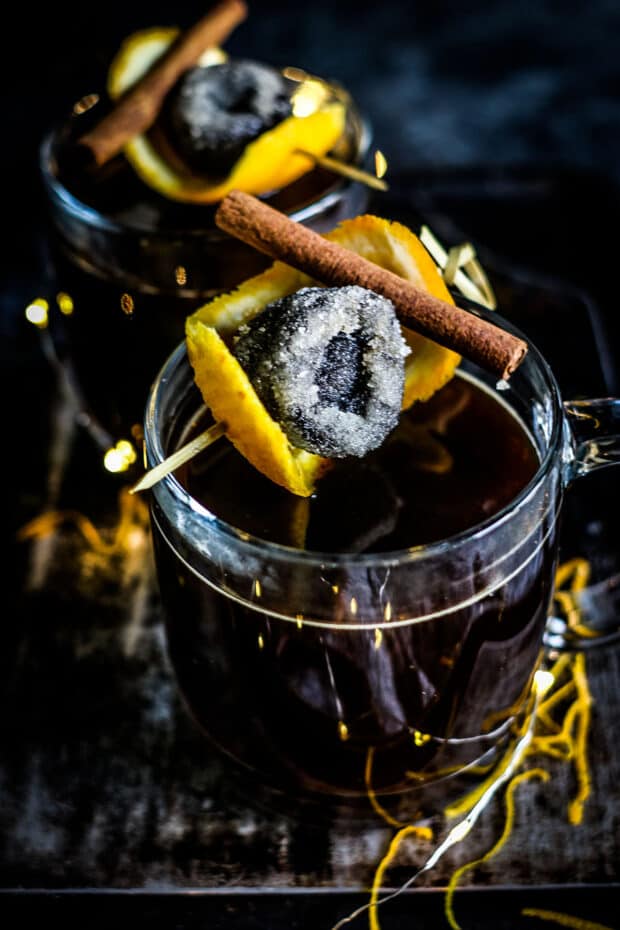 As soon as you combine the ingredients for this warm cocktail from G Free Foodie on the stovetop something magical happens.
The aroma of the holidays just starts wafting through your entire space in an intoxicatingly comforting scent that is purely nostalgic.
This recipe from G-Free Foodie combines a fragrant blend of spices and rum with the rich, sweet, caramel, flavors of prune juice — perfect for a cozy night in.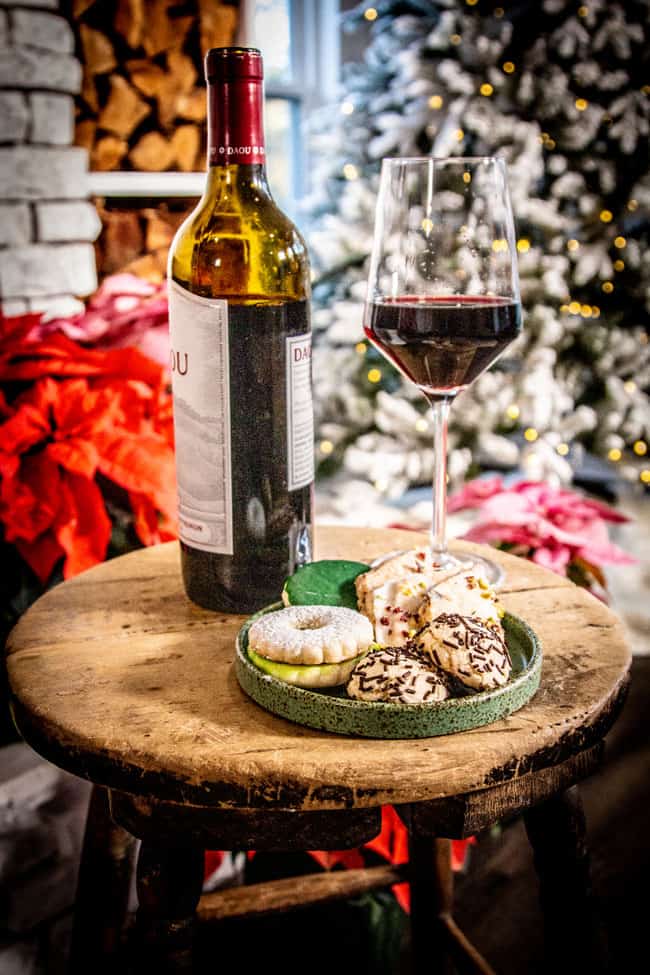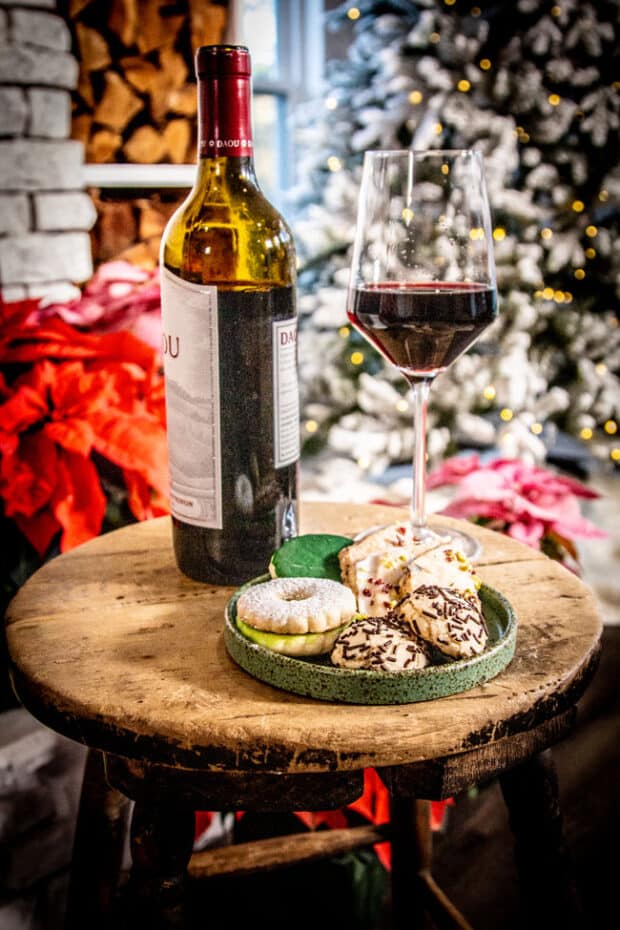 Here are a few more of our favorite cookie recipes for the holiday!
Whether you are baking a cookie plate for you know who or just treating your friends and family to a taste of home-baked holiday bliss, you are going to need more tried and true cookie recipes for the holiday.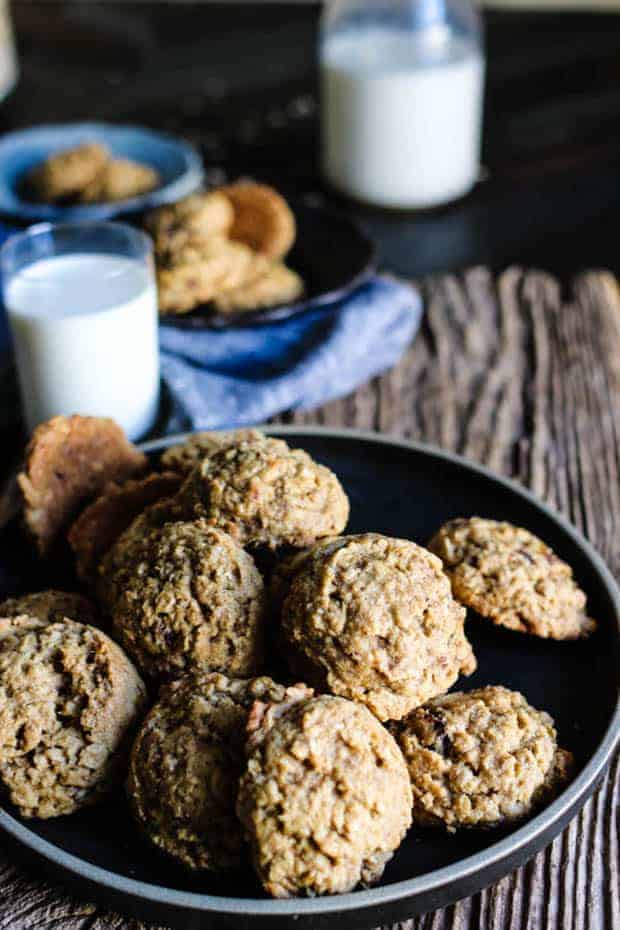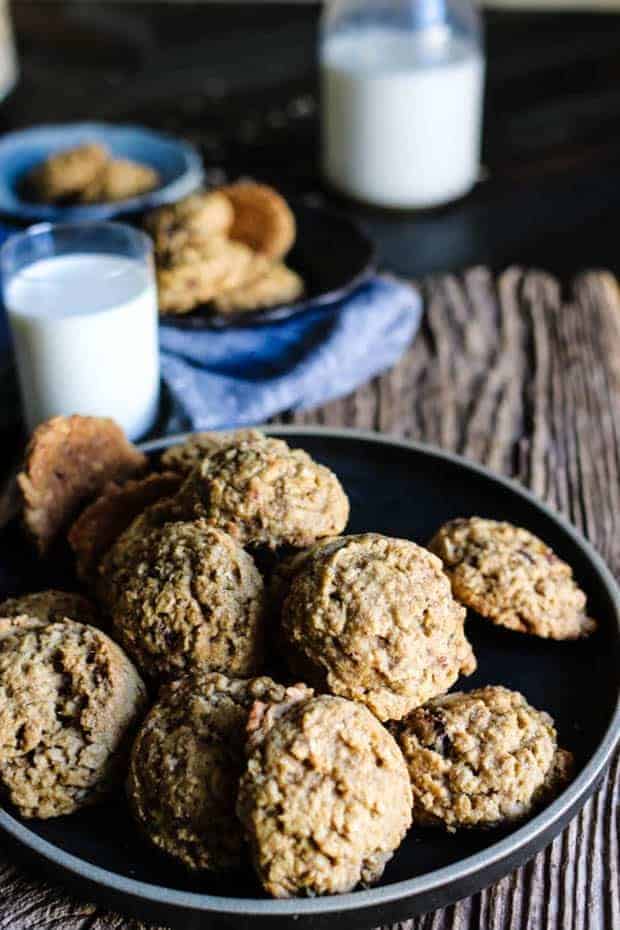 Is there anything better than a brown sugar-laced, buttery oatmeal cookie that's crispy outside and chewy inside?
As far as cookie recipes for the holiday, this batch is always a winner!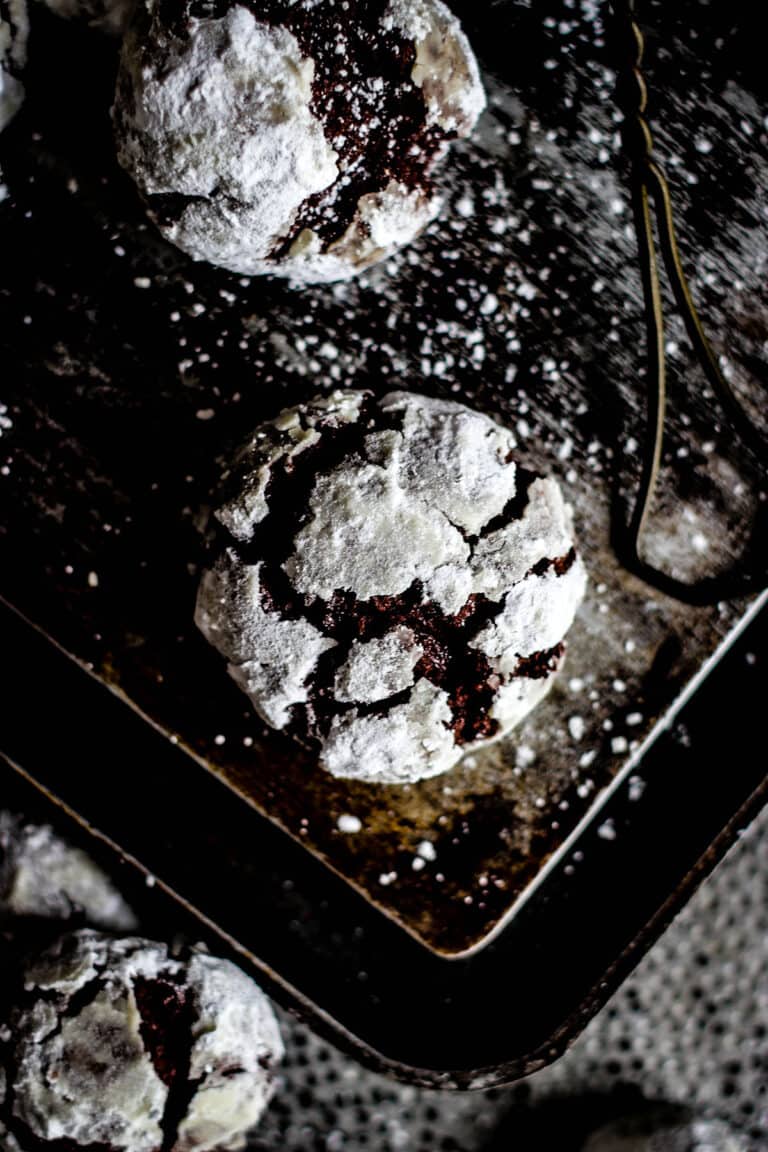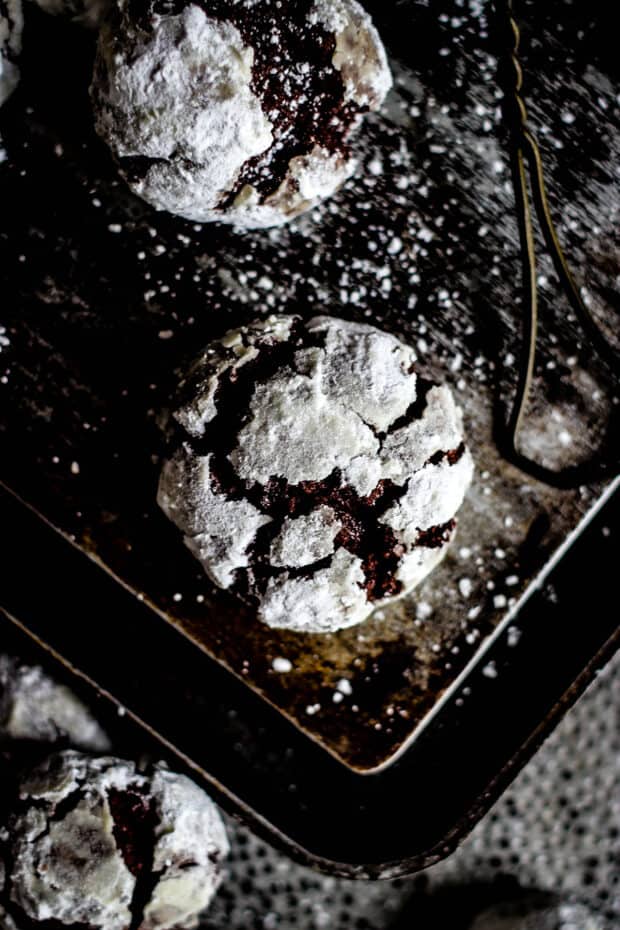 This cookie recipe for the holiday season is from G-Free Foodie. It is hard to beat and incredibly easy to make. They taste like a slightly tangy, buttery brownie with crunchy flaky edges.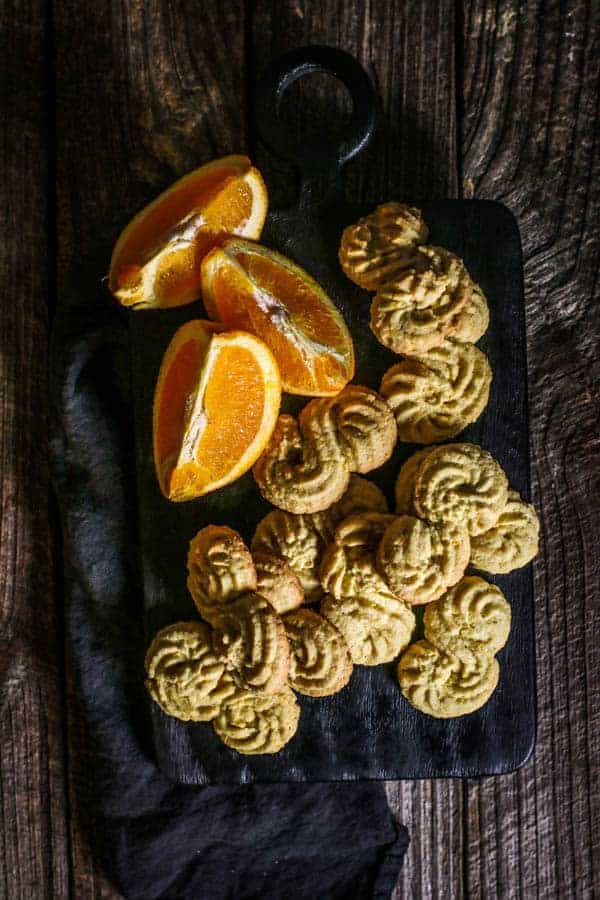 This cookie recipe is essential for the holidays. It has just the right amount of crunch in every bite and each cookie is loaded with vanilla beans and fresh citrus zest!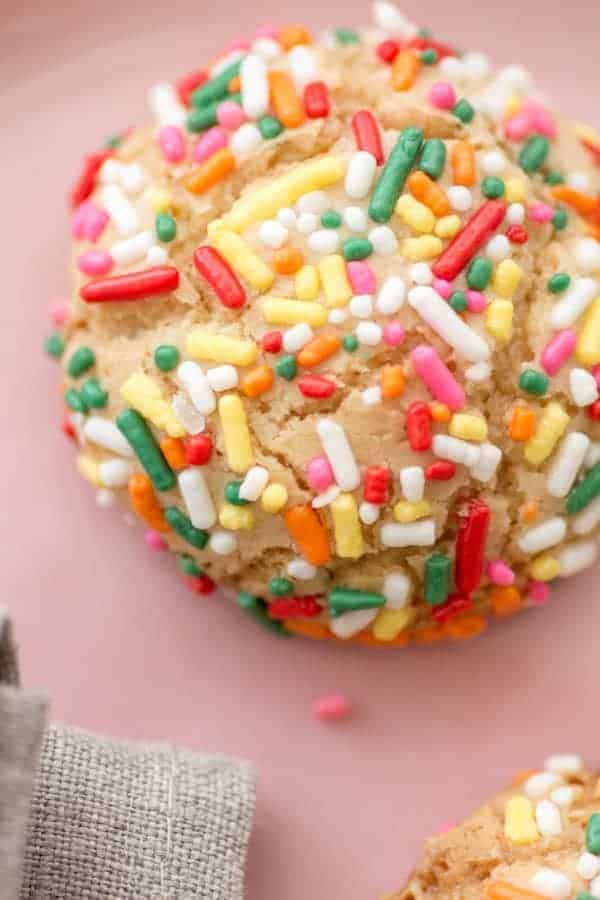 If you've given any of our cookie recipes for the holiday a try I would be so grateful if you would rate the recipe with a star rating and let me know what you think in the comments below!
I just love hearing from you! Your reviews and comments really help others that visit This Mess is Ours.
Print
Sugar Plum Shortbread Cookies
Out of all of our cookie recipes for the holiday season this Sugar Plum Shortbread Cookie recipe is a tried and true classic!
Author:
Prep Time:

35 minutes

Chill Time:

50 minutes

Cook Time:

36

Total Time:

2 hours 1 minutes

Yield:

2 dozen cookies

Category:

Dessert

Method:

Baked

Cuisine:

American

Diet:

Gluten Free
3 California Prunes, diced fine
1 date, pitted, diced fine
1 teaspoon dried cranberries, minced
1 teaspoon slivered almonds
⅛ teaspoon ground cinnamon
1 cup cold unsalted butter, cubed
2 cups gluten free all-purpose flour or unbleached all-purpose flour
2 teaspoons coarse kosher salt 
2 tablespoons pearl sugar
For the optional icing & decoration 
1 cup powdered sugar, plus more if needed
1 tablespoon finely diced raw pistachios
1 tablespoon finely diced dried cranberries 
Instructions
In a small bowl combine the prepared prunes, date, cranberries, almonds, and cinnamon. Stir to coat the fruit completely. Set aside. 
Place butter and sugar in the bowl of a stand mixer. Chill until the butter is firm, about 30 minutes. 
Whisk together the flour and salt; add to the bowl with the butter and sugar.  
Using the paddle attachment, mix on low speed until dough starts to resemble a coarse meal, about 5 minutes. Increase speed to medium and mix 2 to 3 minutes more, until the dough starts to clump together in the bowl or around the paddle.  
Add the cinnamon coated fruit mixture and the pearl sugar pieces to the bowl with the dough and mix on low just until everything comes together. 
On a lightly floured work surface, roll the dough into a cylinder, then pat it into a rectangle. Lay a large sheet of parchment paper on the work surface and dust it lightly with flour. Put the dough on top. Start rolling the dough, stopping to push together any cracks that form. To keep the dough from sticking, dust the top lightly with flour and cover with another piece of parchment paper.  
Continue to roll the dough until it reaches a ¼-inch thickness, approximately a 10x13-inch rectangle in shape. Transfer the dough and parchment to a baking sheet. Cover with another piece of parchment and chill until firm, at least 20 minutes, preferably several hours or overnight. 
Preheat oven to 350°. Let the dough sit at room temperature for up to 10 minutes.  
Invert the dough onto a work surface and peel off the top sheet of parchment paper. Using a knife, pastry wheel or cookie cutters, cut dough into desired shapes. Use up remaining scraps of dough by combining and re-rolling.  
Arrange 12 to 16 cookies on baking sheets lined with parchment paper. Pierce each cookie with a fork multiple times. Transfer the pans to the oven, lower the temperature to 325° and bake for 10 minutes.  
Rotate pans and bake until cookies feel firm to the touch and are lightly golden brown, 6 to 8 minutes more. Let the cookies cool completely on the pan. 
Enjoy immediately or store in an airtight container for up to 1 week. 
In a small bowl whisk the powdered sugar and milk together until completely smooth. Dip a small portion of each shortbread cookie into the icing. Allow excess to pour off. Place the cookie back on the sheet pan. Sprinkle the prepared pistachios and cranberries over the wet icing. Leave undisturbed, the icing will set within a few hours. 
Notes
It is key in any shortbread recipe to start with chilled butter, refrigerate between steps if needed, and work quickly. The heat of your hands will warm the butter when you cut it into pieces. Do not skip chilling the butter in the bowl.   
Troubleshooting dough problems
If the dough sticks to the rolling pin or cookie cutters, stop and transfer everything to the fridge for 10 minutes.  
If the dough cracks, let it rest at room temperature for 5-10 minutes.  
Nutrition
Serving Size:

1 cookies

Calories:

193

Sugar:

6 g

Sodium:

105.3 mg

Fat:

7.9 g

Carbohydrates:

31.3 g

Protein:

1.4 g

Cholesterol:

20.3 mg
Keywords: shortbread, shortbread cookie, holiday cookie, cookie for the holidays, gluten free cookie, prune, date, cranberry, pistachio, almond, dessert
Recipe Card powered by
Frequently asked questions about prunes
Are prunes good for you?
Prunes are good for your gut, your heart, and even your bones. Prunes contain dietary fiber and other nutrients to support good gut health, potassium to support heart health, and vitamin K, copper, boron, and several antioxidants to support healthy bones
How are prune plums dried?
Fresh California Prunes are dried in climate-controlled tunnels, which California farmers have honed into a precise art, balancing temperature, humidity, and time. 
Are plums and prunes the same?
Prunes are dried plums, made of specific varieties of plums. While all prunes are dried plums, not all dried plums qualfiy to be called prunes.
How many prunes should you eat a day?
The recommended serving is 4-5 prunes per day to support gut health and bone health.