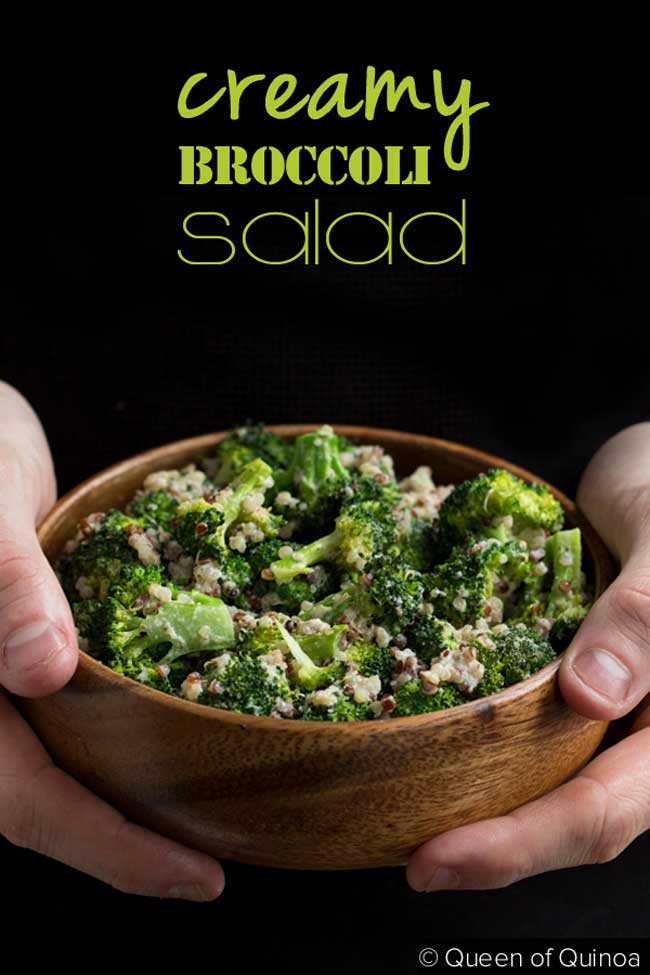 I am so excited to have the lovely and talented Alyssa, also known as the Queen of Quinoa , guest posting here on B&B today! I first "met" Alyssa while I was writing for The Balanced Platter and quickly fell in love with her site and her passion for healthy living and great food. I am always inspired by her recipes, photography, and love of quinoa. I admit that I have already made this amazing salad and I loved it! Heck, even my kids went nuts for it.
Hi everyone! I'm Alyssa and I'm thrilled to be here on Beard & Bonnet today sharing a brand new quinoa recipe with you! I've been a long-time reader of Meg's blog and know that she often shares scrumptious quinoa dishes with you (have your tried her granola!?), along with all her other creative gluten-free dishes. It was my goal to come up with a recipe that not only surprised your taste buds and was loaded with nutrients, but that was gluten-free and vegan. I'm excited to say I think I've nailed it with this one. You're really going to love it.
But before we dig in, I want to give you a little background on my allergy-free journey, to help set the stage for this vegan salad.
I've been living gluten-free for nearly four years, and while I do enjoy goat and sheep cheese from time to time, I am primarily dairy-free as well. I'm not vegan, but I enjoy experimenting with vegan dishes and feel that there should always be a healthy balance of plant-based recipes and animal proteins in my diet. With the foods that I like to eat, being gluten-free hasn't been as challenging for me as not being able to have dairy. I'm a cheese lover at heart, and I often long for that luscious, creamy texture that cheese dishes so often have. However, not eating dairy (and cow's milk-based foods especially) makes me feel better, so it's forced me to get creative in the kitchen to recreate that taste and flavor that I miss.
Which brings me to this vegan quinoa salad. It's ultra creamy with absolutely no dairy in sight.
Is it just me or is there something comforting about dipping a piece of broccoli into a big bowl of ranch dressing? It's one of the snacks I used to love as a kid, and it's totally what I was going for with this salad. Not the exact dipping per se, but more the idea of creamy broccoli goodness.
As I've learned more about making vegan cream sauces, I always turn to my two trusted ingredients: coconut cream and raw cashews. I love coconut cream, but sometimes I find the flavor just doesn't work with the recipe that I'm going for. But raw cashews always give me that luxurious texture and mild flavor that I'm looking for. With today's salad, we've used gently roasted broccoli, protein-rich quinoa, and a lemony-tahini cashew cream sauce to create a nutritional powerhouse meal, but still totally decadent. You might even find yourself forgetting that cheese even exists (kidding...but maybe!).
What I love about this creamy broccoli salad is that you can enjoy it as is or jazz it up to your own liking. Looking to make it a main dish? Add some chickpeas or sauteed tofu! Just need a quick side or lunch? Enjoy it slightly warm! Or thinking of bringing it as a side at your summer BBQ? Make it the day before, chill in the fridge and I promise you'll be the star of the party! This salad is a total crowd pleaser, even for the pickiest of eaters.
Print
Creamy Broccoli-Quinoa Salad (Gluten Free & Vegan)
for the salad:

4 cups

broccoli florets

1 cup

cooked quinoa
Juice of

1

lemon

1 tablespoon

oil
Salt & pepper to taste
Creamy dressing
for the dressing:

½ cup

raw cashews, soaked for

4

hours in 2 cups water

1 cup

water

2 tablespoons

tahini

2

garlic cloves

2 tablespoons

cooked quinoa
Salt & pepper to taste
Instructions
Preheat oven to 400 degrees F. Toss broccoli in oil and season with salt and pepper. Transfer to a baking sheet and roast until golden brown and softened slightly, about 15 - 20 minutes.
While broccoli is roasting, prepare dressing. Pour cashews into a fine mesh strainer and rinse until water runs clear.
Transfer to a high powered blender and add remaining ingredients. Blend on high until creamy.
When broccoli is done, remove from oven and transfer to mixing bowl. Add quinoa, drizzle with lemon juice and toss to combine.
Pour dressing over broccoli-quinoa mixture and stir until evenly coated.
Serve immediately (for a warm salad) or chill in fridge for at least two hours.
Recipe Card powered by
Alyssa is the quinoa-obsessed girl behind the gluten-free website Queen of Quinoa. She enjoys sharing nutritious, wholesome recipes all with a little quinoa twist. She is also the author of two ebooks, Baking with Quinoa and A Quinoa Thanksgiving.
Connect with Alyssa:
Snap pics with me on Instagram