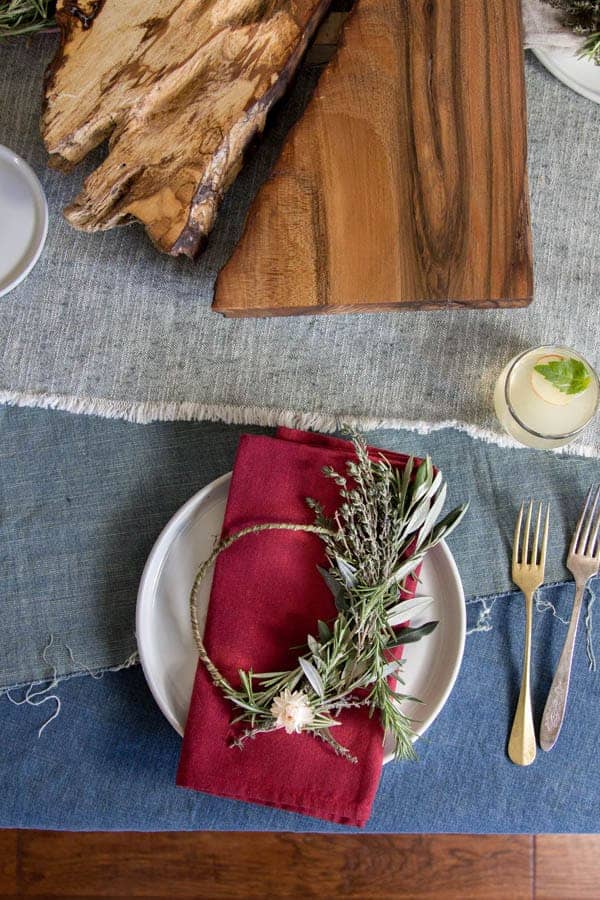 I love incorporating fresh flowers into the place setting and table design when we entertain, but sometimes there just isn't room for a vase or a big bouquet on the table. We recently ran into this situation when we were planning for our Italian Polenta Party with Aida of Salt & Wind and Kate of ¡Hola! Jalapeño. I felt like the table was screaming for flowers, but I honestly had no idea where they would fit!
After a bit of brainstorming and a floral filled phone conversation with my favorite plant lady, Mer Ambruso, we came up with a plan for mini wreaths for each place setting filled with edibles like rosemary and thyme along with olive leaf and strawflower. The results are these wispy, delicate little wreaths that come together in only 3 steps and trust me, they were a total hit at the party!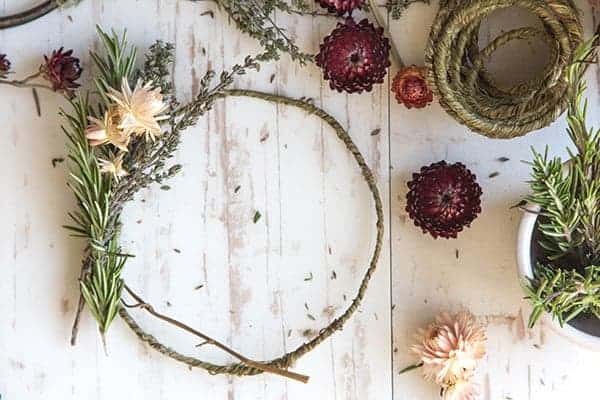 Here's what you will need to make your own DIY Mini Floral and Herb Wreaths
hemp or vine covered wire
strawflower
thin metal wire
rosemary
olive branches
thyme
strawflower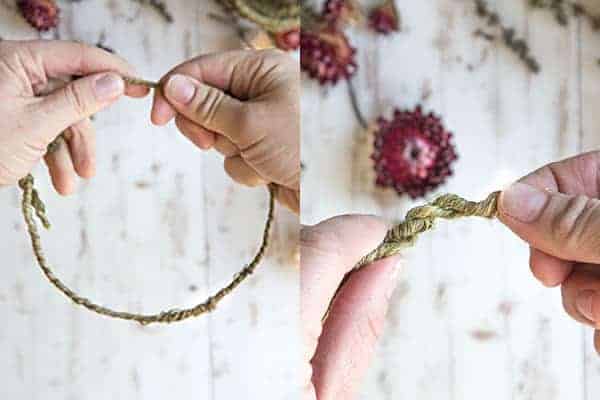 Step 1 : Create the framework for the wreath
Cut the hemp wore to the desired size for your wreath and twist the two ends together to create the framework of the wreath.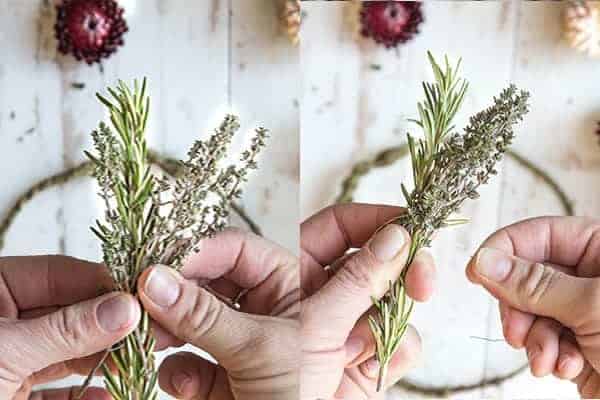 Step 2: Create small bundles of herbs.
Gather small bundles of herbs and secure them together by wrapping a 4-inch length of metal wire around the bundles. You should have a few inches of wire on each side left.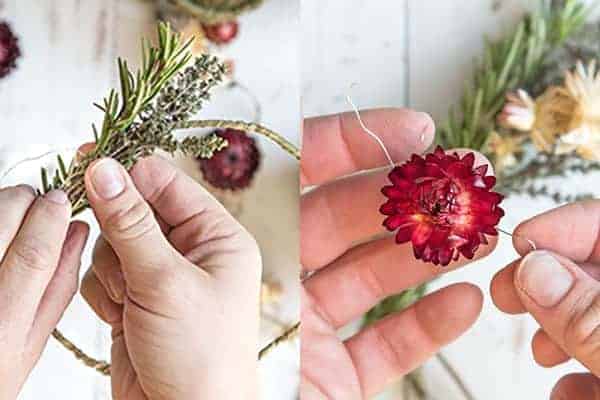 Step 3: Attach the bundles and strawflower to the wreath.
Working with one bundle at a time use the loose ends of the wire to attach the bundles to the wreath frame, layering them and adding flowers to make the wreaths as full or as whispy as desired.
Want to be a part of our online community outside of the blog? It's easy!! All you have to do is follow @THISMESSISOURS on FACEBOOK, INSTAGRAM, TWITTER, YOUTUBE, or PINTEREST to see cooking demos and peeks into our day to day life.
SaveSave