Being a dog owner is a big responsibility, especially when our furry kids have health problems like allergies. Many dogs are sensitive to the same allergens that we deal with every day. Mild cases are easily manageable, but severe cases can be stressful for both dogs and humans.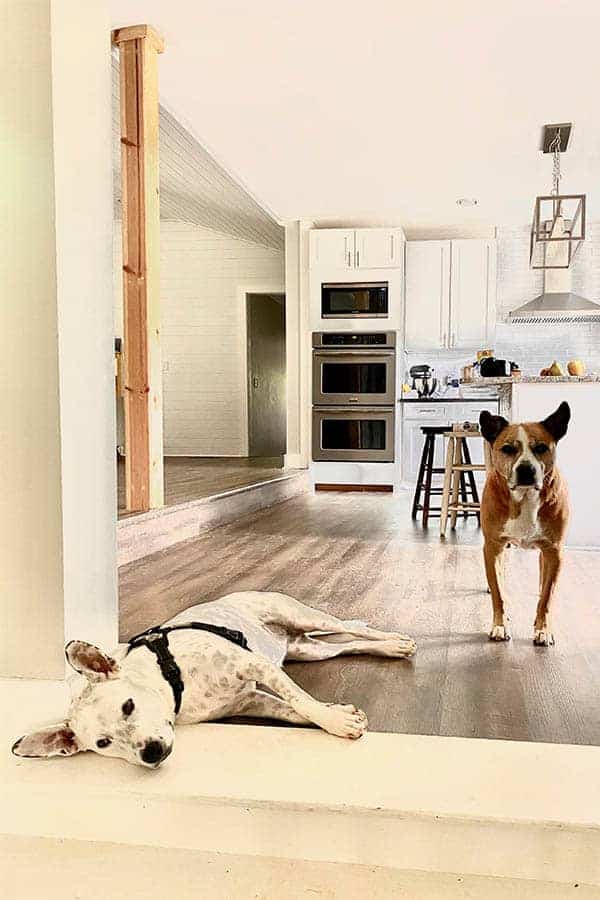 It is incredibly distressing to witness your little friend go through a painful and uncomfortable allergic reaction. You may feel helpless, unsure how to navigate this serious problem. As a parent with a sick child, the worries and empathy can be overwhelming.
But don't be discouraged. Allergies are widespread in dogs, and there are ways to mitigate them that will get your pup to feeling like himself again. Consult with your veterinarian to develop a plan moving forward, and nip this allergy problem in the bud.
Dog allergy symptoms
Allergy symptoms in dogs can be different for each individual, but there will usually be a few reactions that should be a tell-tale sign. They may be mild reactions to a common issue, but there is a chance that it may indicate something more severe. Contact your veterinarian if your dog is experiencing any of the following allergy symptoms:
Symptoms of the skin

Itchiness all over
Constant scratching and/or licking
Loss of fur
Face Rubbing
Hives
Red, inflamed skin
Respiratory symptoms

Recurrent/chronic ear infections
Runny nose and eyes
Sneezing
Swelling of the face, ears, mouth, or eyelids
Most common dog allergies
There are countless numbers of known dog allergies and several different ways to categorize them. They can be sorted by allergen type, how the allergen gets into the body, the length of the immune response, and clinical symptoms. The severity of each allergic reaction is different depending on each case, so you should immediately contact your veterinarian when you see the first signs of allergies.
For our purposes today, we will concentrate on the most common and controllable types of allergies that occur in dogs, flea allergy, food allergy, and seasonal allergies.
About 13% of dogs are afflicted with flea allergy dermatitis (FAD), the most common allergy for dogs. When a flea bites, it transfers saliva onto its victim, which generally causes minor irritation or itching.
Fleas are never fun, but they are relatively easy to manage with the proper preventative steps, such as flea baths or collars. There may still be the occasional flea bite, but preventive medicine should limit the symptoms to be manageable.
Unfortunately, dogs with flea allergy dermatitis have it much harder. One single flea bite can create havoc on the body of a dog with FAD. Fur loss will be noticeable at the bitten area, and without treatment, could spread all over the body.
The irritation is so intense that it can cause the dog to continuously scratch, bite, or chew on the affected area. Often, this will break the skin and create open sores and scabs on the body, leaving your dog vulnerable to secondary skin problems like bacterial infections.
The most common symptoms of FAD are severe itching, uncontrollable scratching, and fur loss.
Actual food allergies are infrequent in dogs. A true food allergy will cause an almost immediate immune system response when a dog comes into contact with the allergen. Symptoms can range from hives and swelling to life-threatening anaphylactic shock. These signs can be similar to when a person with severe peanut allergies touches or ingests a peanut.
The more common form of "food allergy" which occurs in dogs that we will discuss today is technically called "food sensitivity" or "food intolerance." Instead of an immediate and often critical bodily response from allergies, food sensitivities cause a more gradual accumulation of uncomfortable but not life-threatening symptoms.
Food sensitivities can be challenging to pin down, even for professionals. Bodies can develop an intolerance for different foods at any age for no apparent reason. The most common sensitivities for dogs involve one of the proteins they eat in their daily diet, but some plant compounds can also cause adverse reactions.
Unlike the human peanut allergy comparison to real food allergies, dogs' food sensitivities are more similar to a human having a lactose or gluten intolerance. There are no severe acute symptoms, but it can become a gastrointestinal nightmare for a few days. And with indoor dogs, this can be pretty messy, as they can't take themselves to the toilet.
Along with diarrhea and vomiting, dogs with food sensitivities can have symptoms similar to skin allergies, like chronic itching and scratching.
Looking to change your dog's diet? Check out my homemade dog food recipes!
Seasonal allergies in dogs are very similar to human allergies that affect the sinuses. This type of allergy is a form of atopy or a genetic predisposition of the body to react negatively to usually benign allergens.
Seasonal allergies are most often at their worst in springtime when the grasses and flowers are starting to bloom, but there can be problems year-round depending on what precisely the allergen happens to be and the climate where you live. The most common environmental allergens are pollen, grass, weeds, mold, and fungi.
These allergies are the most complicated type to diagnose because they share many of the same symptoms present in others.
Caring for hypersensitive dogs
After witnessing any symptoms of allergies, you should consult your veterinarian. They will help determine what allergy tests your dog should take to determine exactly what he is allergic to. This process can be more complex than it sounds, as many tests are simply elimination practices. It can be a lengthy trial, but sticking with the veterinarian's plan is the only way to find a long-term solution.
Once the allergy affecting your dog is determined, it becomes much easier to navigate. You can do certain things for each different allergy to mitigate or even eliminate the allergies. The following suggestions are common steps that your veterinarian will ask you to take.
Caring for a dog with flea allergies
Preventing and eliminating flea infestations is the key to controlling flea allergy dermatitis. Ensure your dog is current with the proper flea control medicine (oral medications work best) that the vet suggests. Your vet may also recommend giving your dog Benadryl in mild cases and prescribe steroids for more severe cases.
Make sure to clean and vacuum often, especially in the areas where your dog spends most of his time. Additionally, there are several dog-friendly treatments that you can spray indoors and outdoors that will further reduce the risk of flea infestation.
Caring for a dog with food allergies (sensitivities)
If your dog has food sensitivities, your vet will most likely recommend a strict diet for a period to determine what exactly your dog is allergic to. You should avoid giving your dog any other foods during this process, such as treats or flavored vitamins.
Once this trial period is over, and all the symptoms of previous allergies are gone, you and your veterinarian can decide on the best plan moving forward. Some medications will soothe your dog's symptoms if the intolerance is too severe.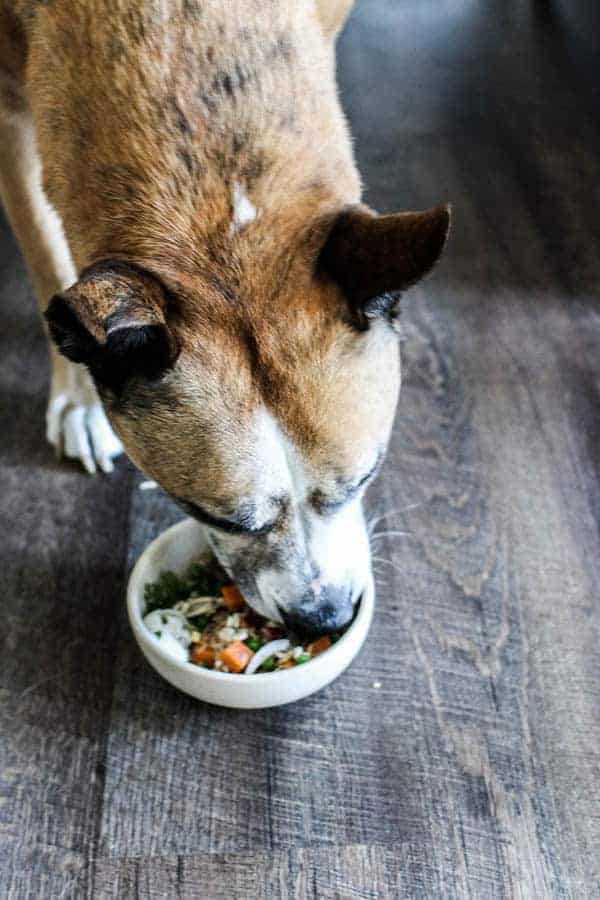 Caring for a dog with seasonal allergies
Prevention is much more complicated for dogs with seasonal allergies. If you can identify the specific allergen that affects your dog, you may be able to steer clear of it for the most part. However, dogs are often afflicted with multiple seasonal allergies, and they are challenging to pinpoint.
Veterinarians will often recommend giving your dog over-the-counter antihistamines like Benadryl if they think the allergies are manageable. In more severe cases, they may prescribe steroids for the allergies and antibiotics for the secondary infections brought about by chewing and scratching the infected area.