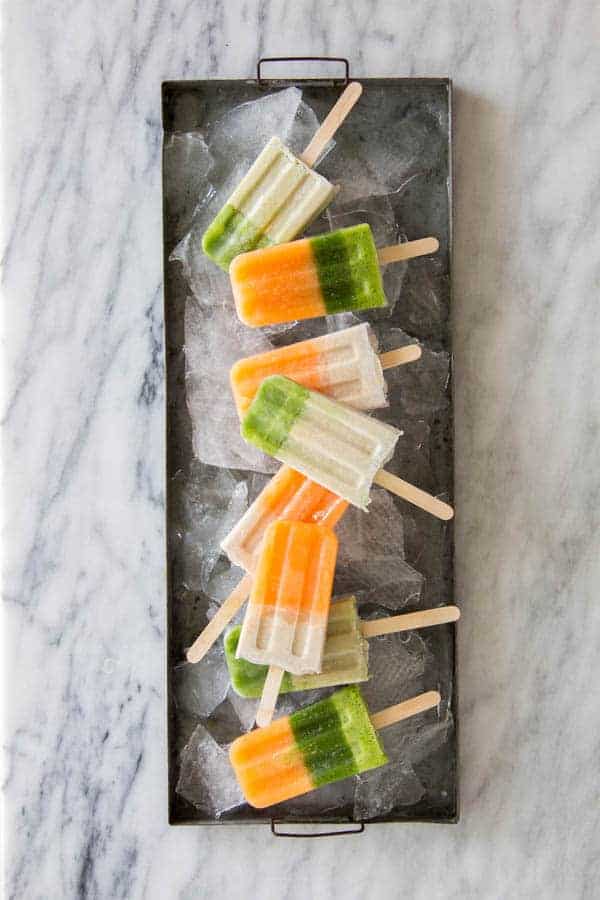 Confession: I am in love with a blender! Not just any blender though. I am in love with the new Vitamix Ascent Series A3300 blender. Anything from smoothies to popsicle recipes, this blender gets the job done.
It's sleek, stylish, and is a total workhorse in the kitchen! I'm sure you guys know all about how Vitamix blenders can easily whip up smoothies, easy ice cream bases, and even soup. But until now, I had never seen a blender that can take whole fruits and vegetables and turn them into juice!
This recipe was made in partnership with our friends at Vitamix. All thoughts and opinions are our own.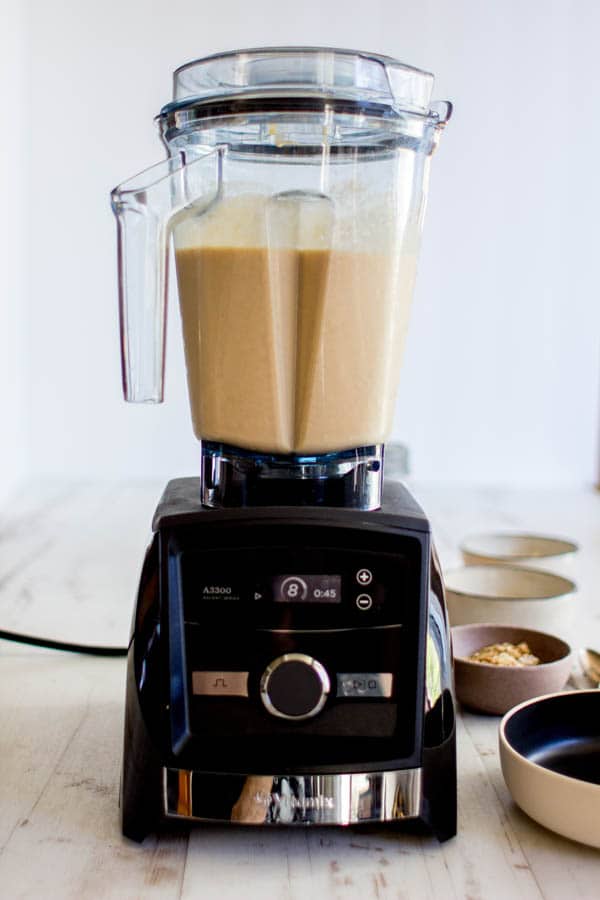 You read that right, whole food juicing is now a possibility with my new blender and I am loving the fact that not only is my family getting all the benefits of whole fruits and vegetables in every single glass of juice I make, but I never, ever, ever have to clean my old juicer again! (Which means we are actually drinking homemade juice, every single day! Not just once a month when I feel like hassling with our juicer!)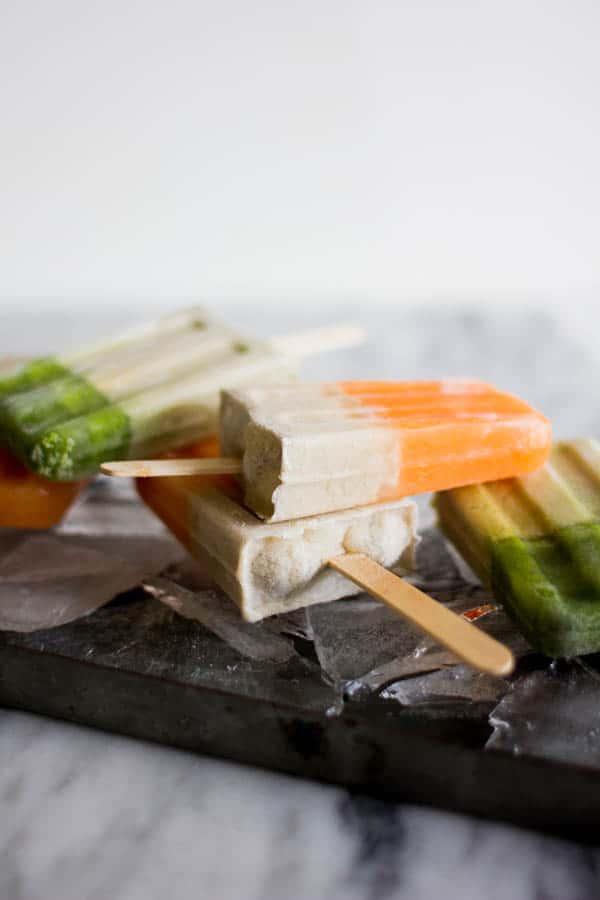 Traditionally, juicers extract the juice from fruits and vegetables while leaving behind all of the fiber, pulp, and nutritious skin. Whole food, aka raw juicing, in my Vitamix A3300 ensures that my family is getting every single vitamin and nutrient that fresh juice has to offer while staying fuller longer from all of the additional fiber.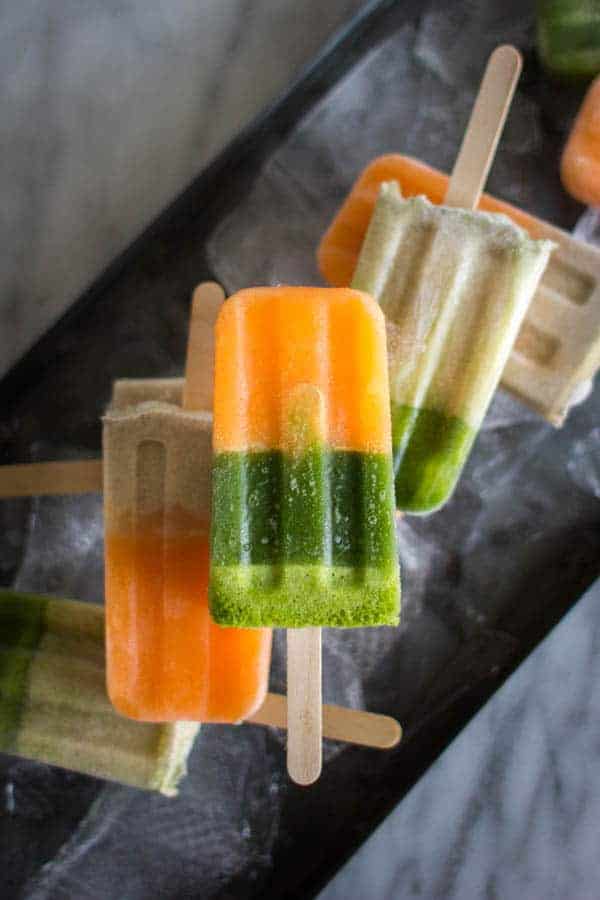 I've never seen a blender that can juice fruits and veggies like this, whether for just juice or popsicle recipes.
I've created a lot of juice recipes in the past few months since I've had our blender but my family's favorites happen to be my Apple Basil Green Juice (which has loads of sneaky veggies like spinach and cucumbers) and my Tropical Carrot Cooler! We love these juices so much that I can't bear to waste a single drop, so I've been turning any remnants from our morning juice into irresistible fresh juice pops for afternoon snacks that are delicious and healthy too.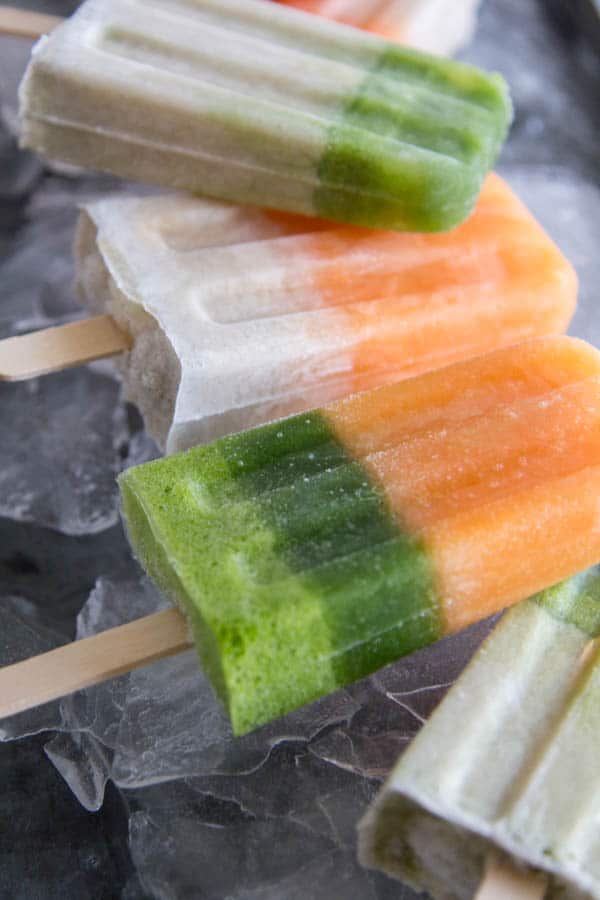 Want to be a part of our online community outside of the blog? It's easy!! All you have to do is follow @THISMESSISOURS on FACEBOOK, INSTAGRAM, TWITTER, YOUTUBE, or PINTEREST to see cooking demos and peeks into our day to day life.
Frequently Asked Questions