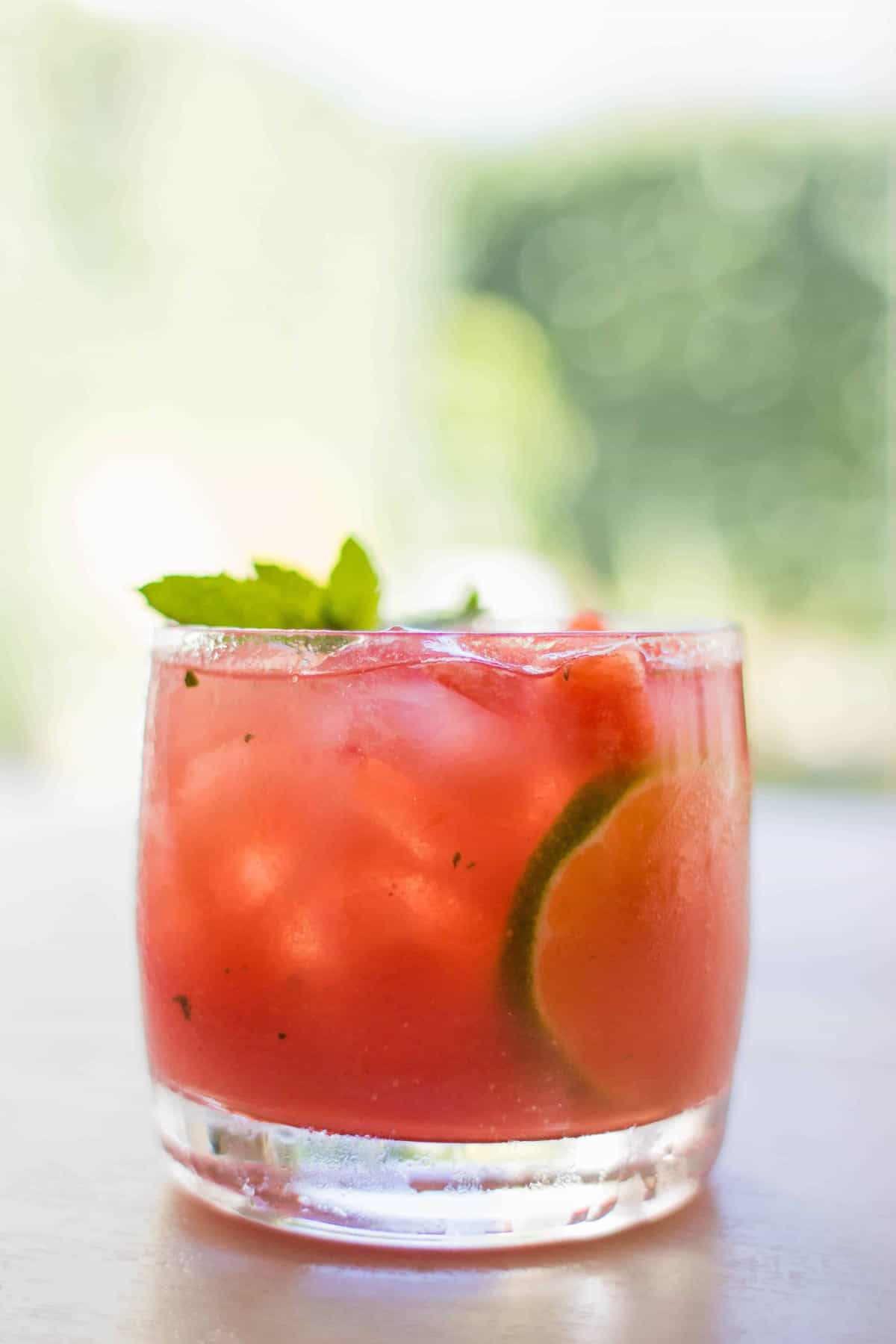 It's that time of year again kids, time to #DrinkTheSummer with our blogging buddies while we reminisce about all of the long, lazy summer days of 2016 that are behind us. How about we make a toast to summer's end with a few of these easy Melon Mojitos?!
Watermelon + mint + coconut rum – I mean seriously, can you think of a note to end summer on?!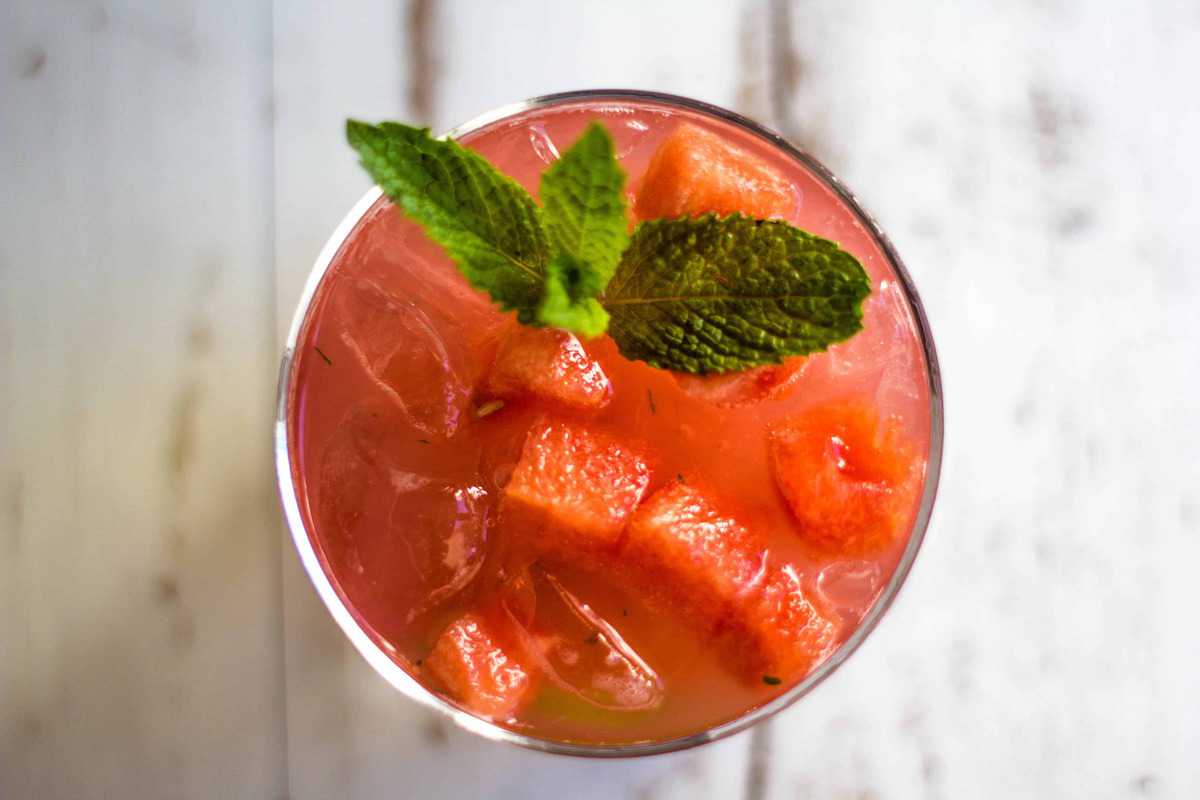 I am still consuming watermelon at a feverish pace over here! I swear, it seems like every time I find enough interesting ways to eat the one I have sitting in the kitchen my CSA drops off another one. Honestly, I was just about ready to throw in the towel on melon all together this year since I have literally eaten my weight in it. Then a couple of weeks ago I started sipping on cocktails made with melon puree and you guys, I'm officially back on the melon train! Go ahead CSA, bring me another melon – I dare you!
Just like last year the lovely Sherrie of With Food + Love has gathered an amazing line up of bloggers today to #DrinkTheSummer and I suggest you hop on over to all of their sites to see the beautiful sips they have created! I'm so inspired – I just wish there was more of summer left so I could try them all!
BOOZY SIPS
Milly's Kitchen | Golden Watermelon Cocktail with Ginger, Basil + Tequila
BOOZE FREE SIPS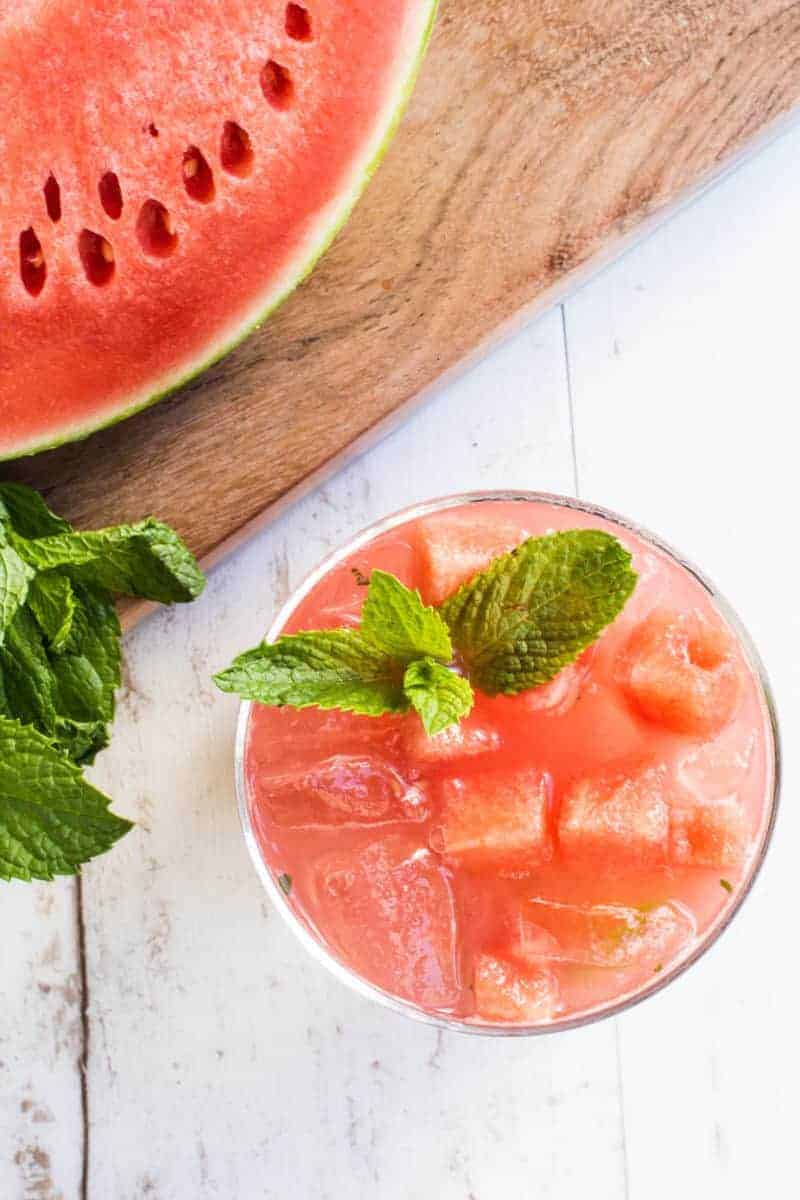 Print
(Visited 1 times, 1 visits today)