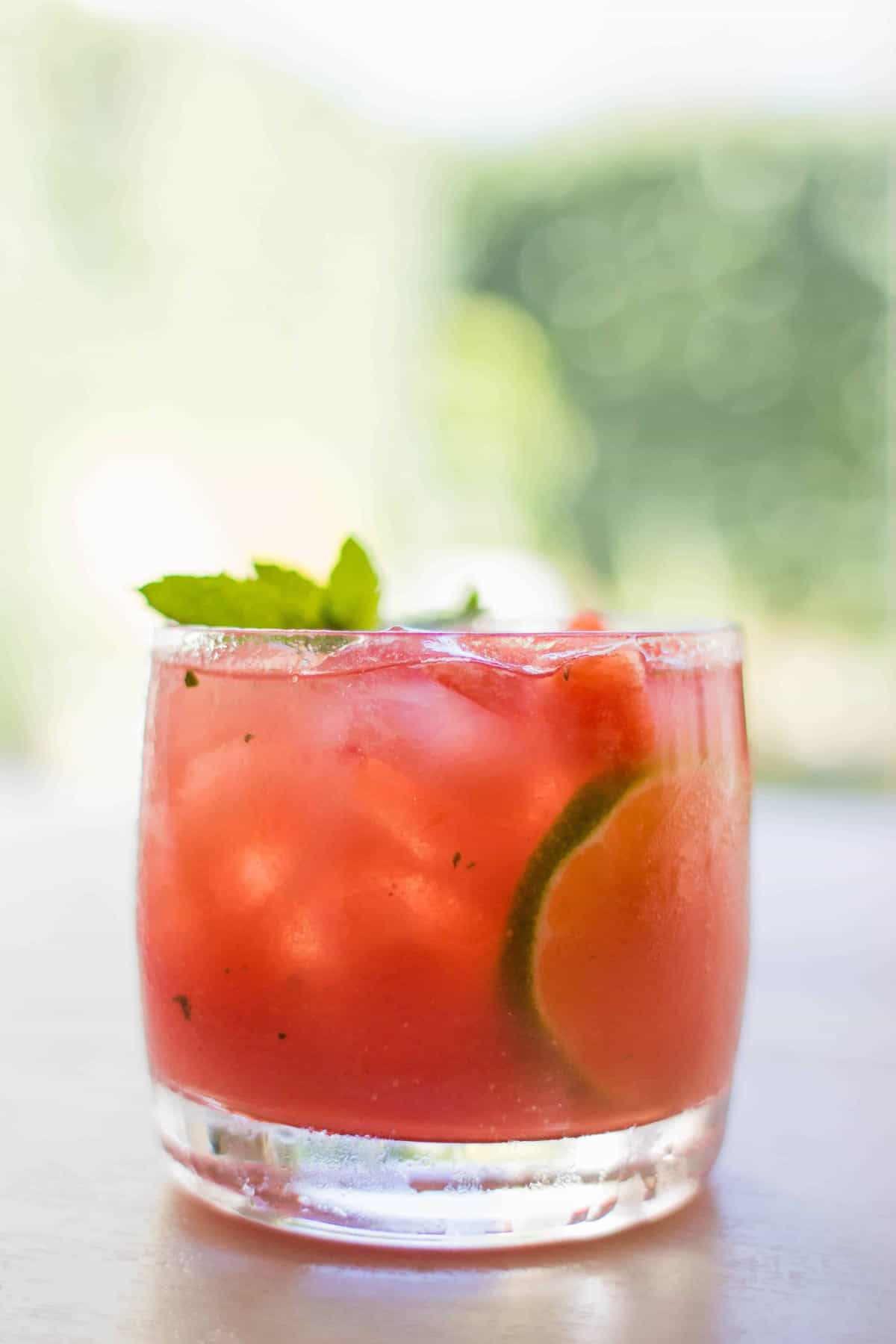 It's that time of year again kids, time to #DrinkTheSummer with our blogging buddies while we reminisce about all of the long, lazy summer days of 2016 that are behind us. How about we make a toast to summer's end with this easy Watermelon Mojito?!
Watermelon + mint + coconut rum - I mean seriously, can you think of a note to end summer on?!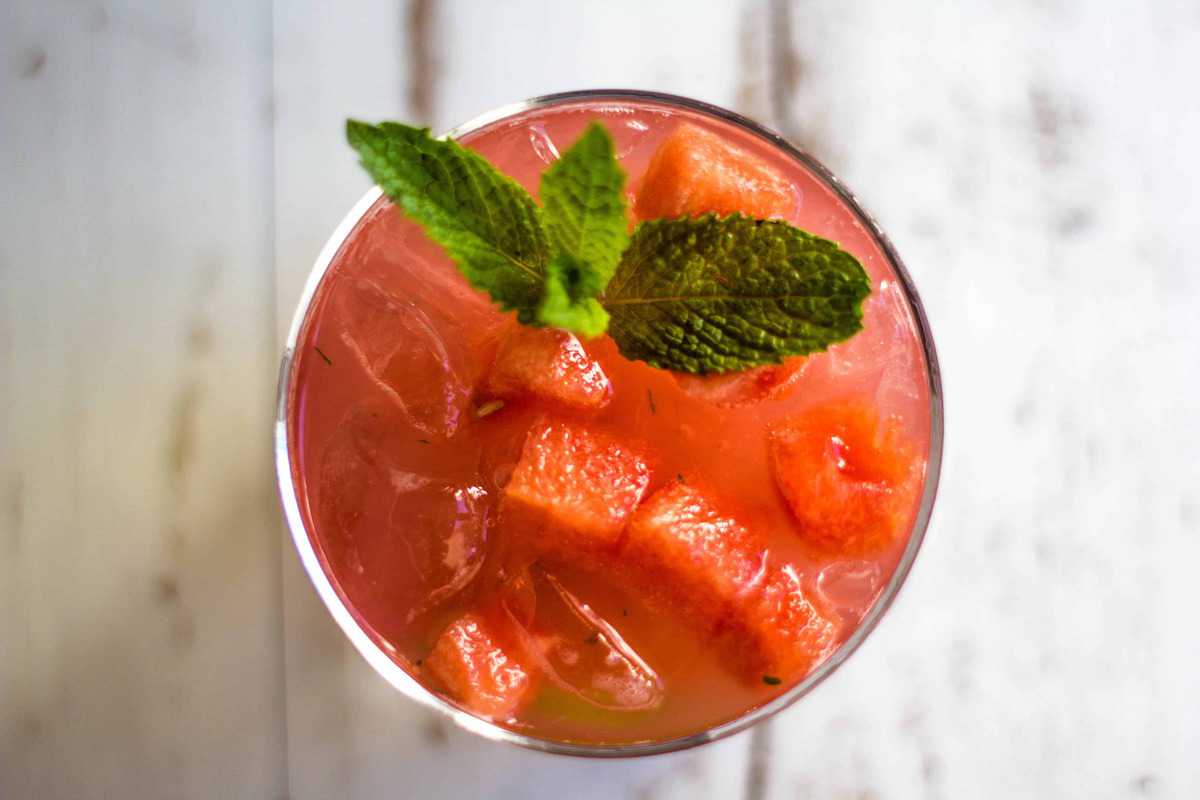 I am still consuming watermelon at a feverish pace over here! I swear, it seems like every time I find enough interesting ways to eat the one I have sitting in the kitchen my CSA drops off another one. Honestly, I was just about ready to throw in the towel on melon all together this year since I have literally eaten my weight in it. Then a couple of weeks ago I started sipping on cocktails like this watermelon mojito made with melon puree and you guys, I'm officially back on the melon train! Go ahead CSA, bring me another melon - I dare you!
There are so many good cocktails like this watermelon mojito! Just like last year the lovely Sherrie of With Food + Love has gathered an amazing line up of bloggers today to #DrinkTheSummer and I suggest you hop on over to all of their sites to see the beautiful sips they have created! I'm so inspired - I just wish there was more of summer left so I could try them all!
BOOZY SIPS
Milly's Kitchen | Golden Watermelon Cocktail with Ginger, Basil + Tequila
BOOZE FREE SIPS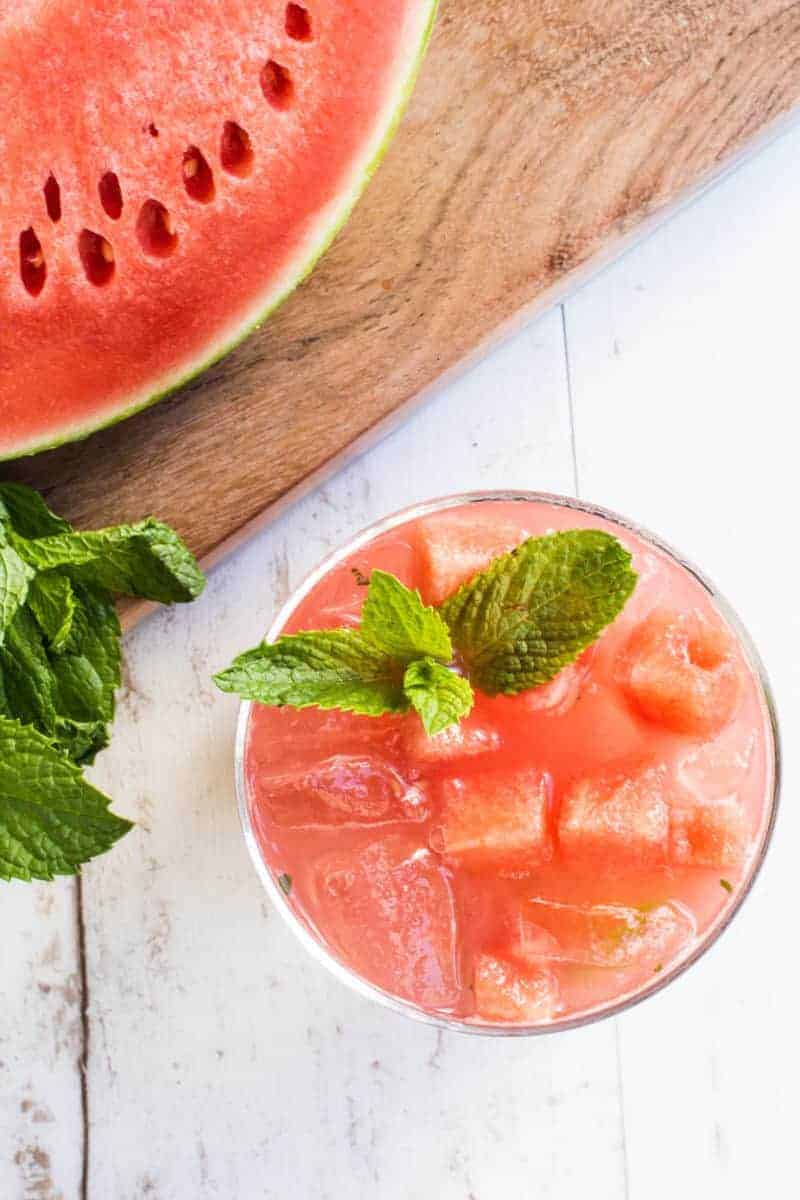 If you've tried this Easy Watermelon Mojito Recipe I would be so grateful if you would rate the recipe and let me know what you think in the comments below. I just love hearing from you and your reviews and comments really help others that visit This Mess is Ours!
Print
Want to be a part of our online community outside of the blog? It's easy!! All you have to do is follow @THISMESSISOURS on FACEBOOK, INSTAGRAM, TWITTER, YOUTUBE, or PINTEREST to see cooking demos and peeks into our day to day life.
What are the health benefits of watermelon?
Staying true to its namesake, watermelon is mostly made of water. This makes it a great source for hydration while also helping to keep you feeling full longer. This low calorie fruit is also packed with various nutrients that are found in most fruits, especially vitamins A and C which hold antioxidants useful for fighting disease and slowing the aging process.
Click here for more information on the health benefits of watermelon.
Frequently Asked Questions