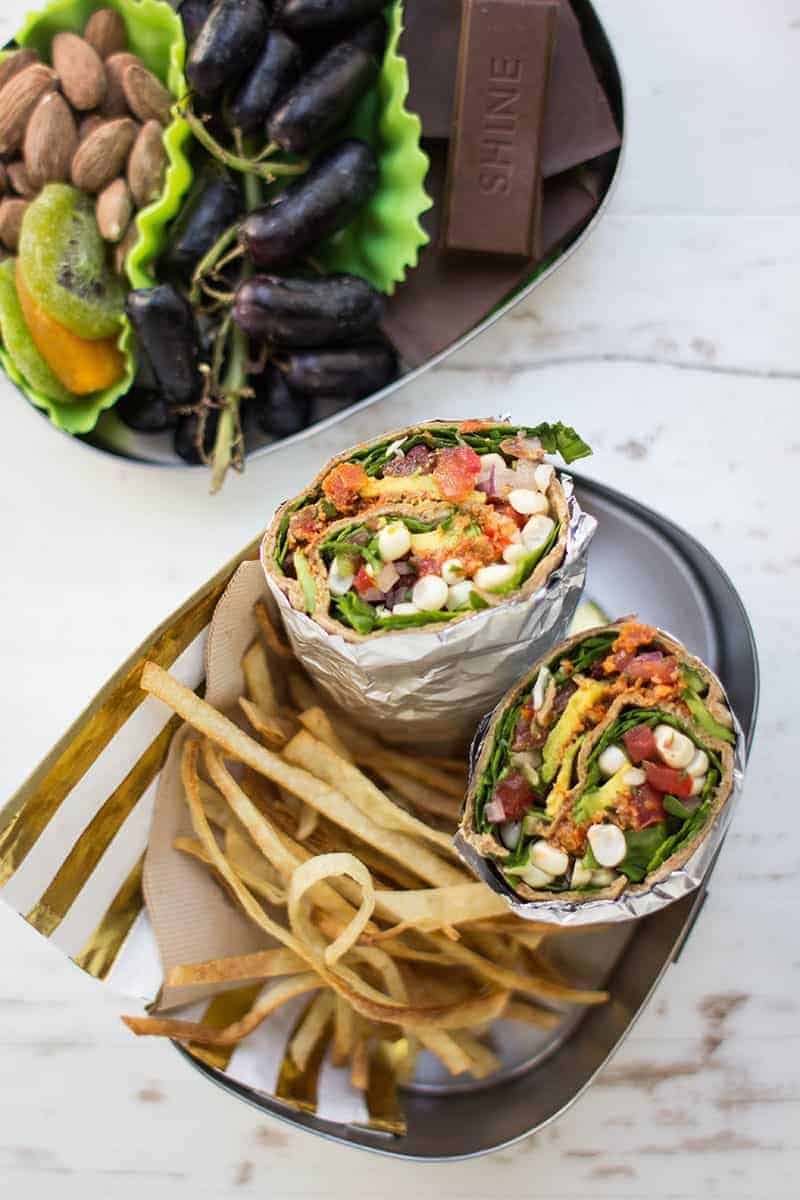 Today we're talking ch-ch-ch-changes and my best ever taco salad wrap. Because everything, even big life changes, goes with tacos am I right?
I feel like everything in our life is changing right now; it's exciting and terrifying all at the same time. Eliza is starting high school and is growing more and more independent every day. While the fruit bandit is starting kindergarten and seems to need me now more than ever! Not to mention the seasons are literally changing too – it's all around, it's in the air and I'm just trying to go with the flow.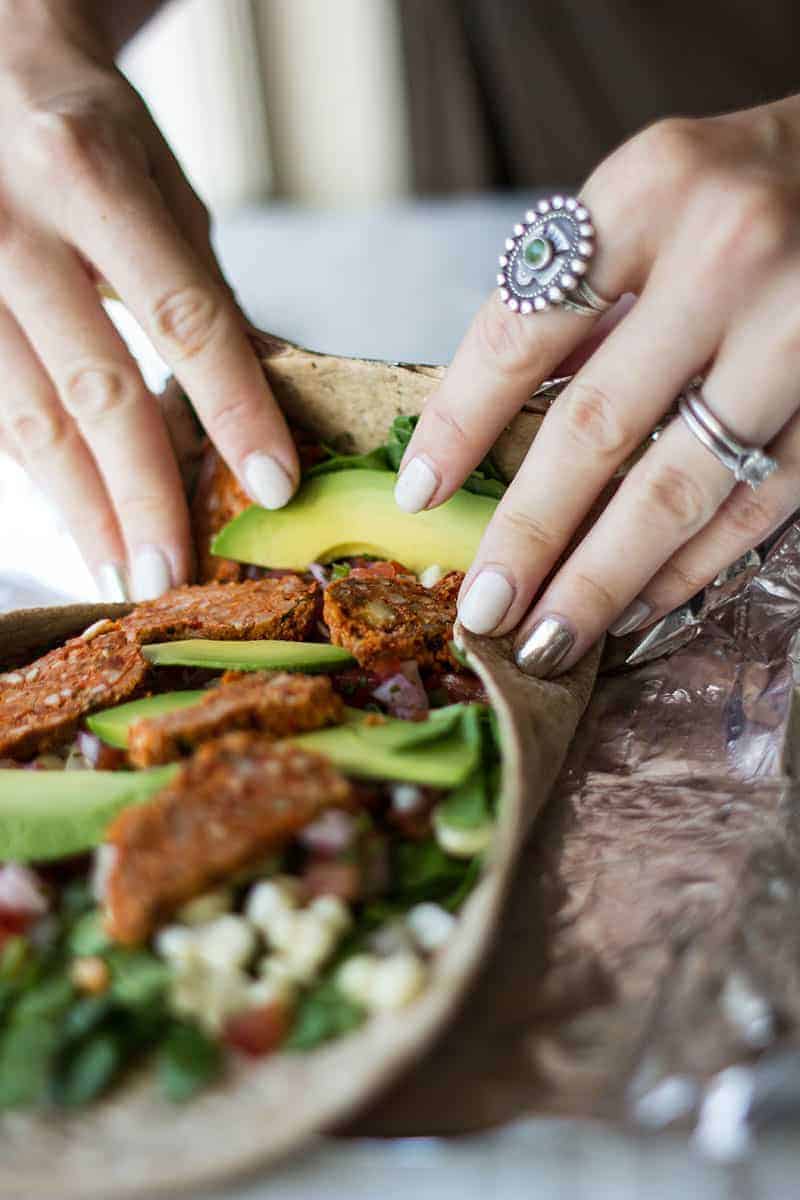 The past few years in middle school my daughter wouldn't budge with the food she took to school. She didn't want anything out of the norm, nothing fancy, no lunch box. It felt like everything I suggested was hit with a big fat "NO!" and she would walk out the door with a bag full of fruit and a bagel. I honestly sort of gave up on having an influence on her at lunch time, but last month something crazy happened. She asked if I would start sending her lunches again, like REAL lunches! We immeditaley picked out a high school acceptable lunch box (cause you gotta look cool!) and I have been planning healthy, teen approved lunches for her ever since.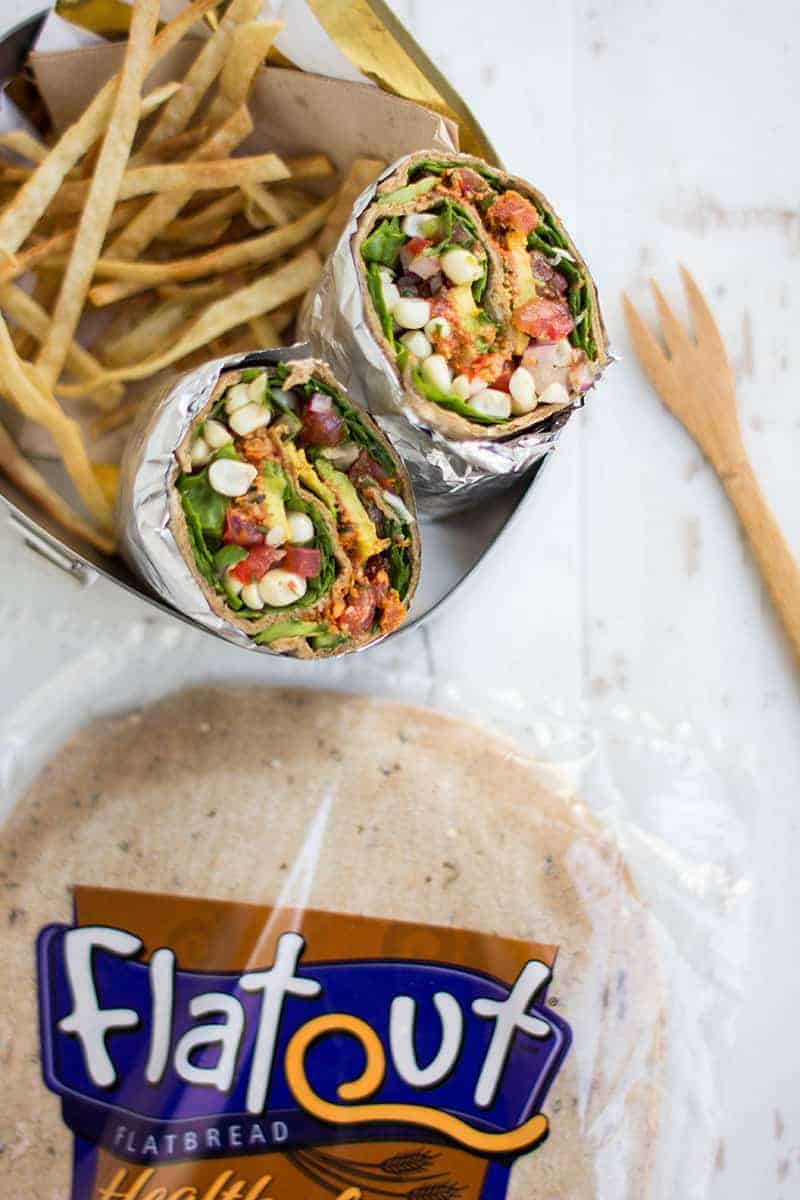 My raw tacos (aka: my ultimate vegan taco salad, deconstructed into build your own lettuce wrap style tacos) reign supreme with my daughter and although I make them for dinner a lot I have never made them to pack into a lunch box. I feel like a social butterfly like her will need something super portable like a FlatOut wrap so she can walk and eat at the same time. So, I tested it and you guys, she LOVED it! It's a super easy lunch for me to pack too which makes these the best ever – I just prep the walnut taco "meat" and the pico de gallo on the weekend and build the wraps in the morning before she leaves.
Having her ask me for lunches again was honestly just what I needed to pep me back up over the past few weeks! I guess after all she does still need me a bit. Which makes my heart literally burst!
Disclaimer: This post was made in partnership with FlatOut Flatbread. All thoughts and opinions are my own.
(Visited 54 times, 54 visits today)