You may have noticed that over the past few months there has been a slight decrease in the activity here on the site. I swear, I 'm not burning out or slowing down, we have had some really exciting projects that have been taking shape behind the scenes and today I am finally able to share one of them with you!!!
At the beginning of the year Go Gluten Free magazine asked me if I would come on board and be the guest Editor in Chief of their summer 2015 issue! I honestly didn't even know what to say or to think - I was so honored that they would trust me with such a huge responsibility and I was beyond excited to dig deep and put together a truly beautiful issue.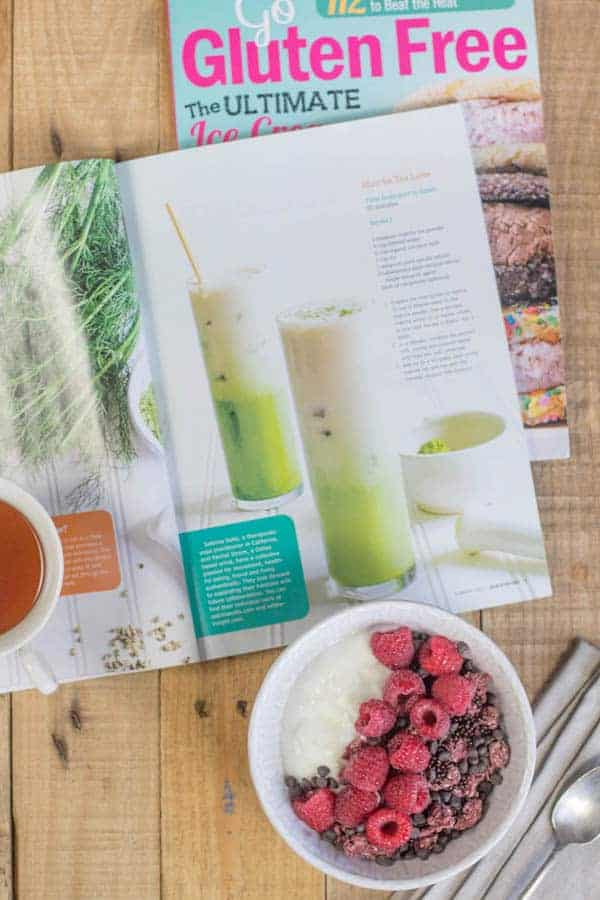 When I started thinking about building the magazine I knew I really wanted to create something that everyone would want to cook from - whether they are gluten free or not. I envisioned pages filled with beautiful recipes and mouth watering images and I am happy to say as I flip through the magazine and look at the final product - we did just that! This issue features over 112 sweet and savory recipes that will inspire you to serve up the best the season has to offer. From delicious juices and smoothies to irresistible ice cream sandwiches, recipes for the grill and tantalizing new takes on tacos. I can't wait for you to read it - and to cook from it!
The issue hits stands in the United States and Canada this Tuesday May 26th! (Although my friend Jenni has already spotted it on stands where she lives!) You can pick up your copy at retailers like Whole Foods, Sprouts, Target, Barnes & Noble, Publix, Walmart, and CVS. Snap a pic when you cook from the magazine and tag me at #goglutenfreemag on Instagram, I want to see what you are cooking this summer!
This issue was so much fun to create that I am ecstatic to share with you that for the next few months I will be working hard with the awesome team at Go Gluten Free again to create the fall and holiday issues for 2015 as well! I am literally waking up in the middle of the night obsessing about all of my favorite ingredients for the cooler months.
Have a favorite gluten free blog or social account that you follow? Leave me a link in the comments below - I am on the hunt for a few new delicious blogs to check out.