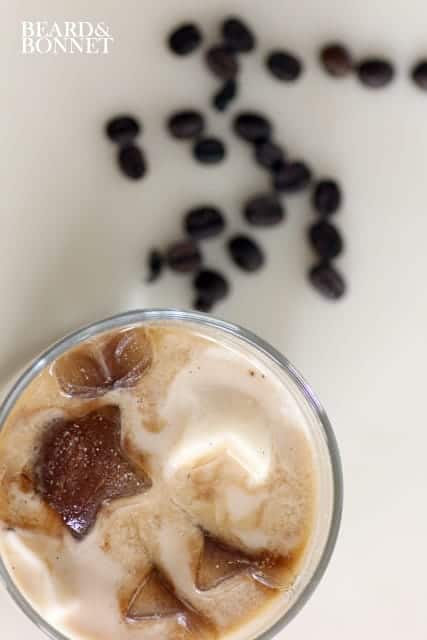 Lord knows, we need a drink with an added little punch of caffeine come Wednesday to get us through the rest of the week. It's no secret that I can't stand to be wasteful and the end of the coffee pot in the morning or the last of the vanilla almond milk is no exception. I like to save the last little drops of yumminess and freeze them into ice cubes for this perfect mid-week cocktail. Cheers!
Cafe Amande
Coffee and almond milk ice cubes to fill glass
1 shot of Kamora or other coffee liqueur
Vanilla almond milk
This drink is so simple… fill your glass with the coffee/almond milk ice cubes ( you can use regular ice cubes in a pinch but you will miss out on the added flavor boost as the cubes melt) Pour in 1 shot glass of Kamora coffee liqueur. Fill to top of glass with almond milk, stir and enjoy.
(Visited 23 times, 23 visits today)