Some of the links in this post are affiliate links to Amazon.com. We make a small commission for any orders received via the affiliate links. All products and opinions are our own.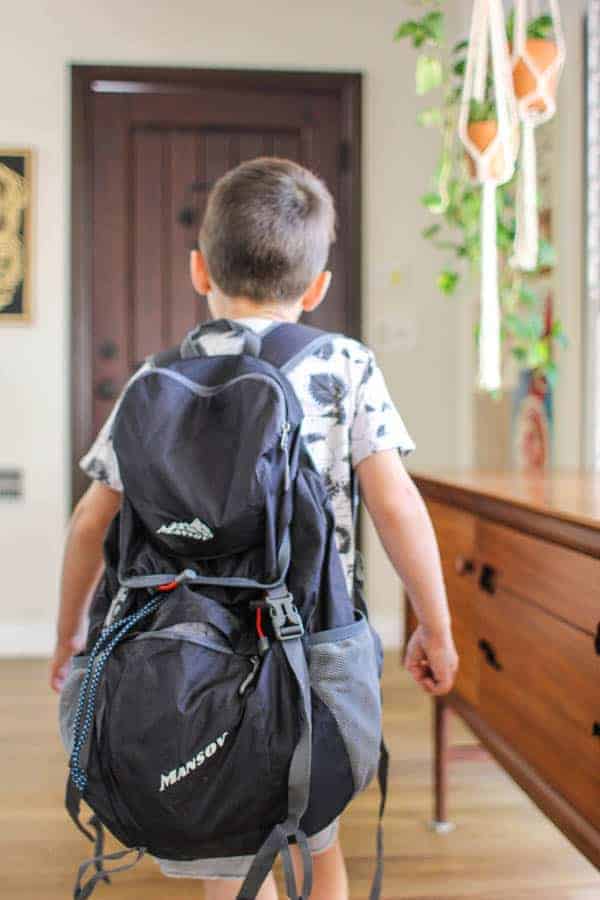 As parents there are things we love to do; we love to teach our kids how to ride their bikes and how to read. We love to cheer them on at their little league games and to watch them reach for the stars. We provide for them, we shelter them and we fiercely protect them. However, we recently realized we hadn't completely prepared our family should the unthinkable happen.
September is National Preparedness Month and living in Southern California we are all too familiar with how unpredictable natural disasters like earthquakes are and how devastating they can be. Just as we were gathering our supplies and preparing for this post a 7.1 magnitude earthquake hit Mexico this month sadly taking the lives of hundreds of people. Our hearts are breaking for those that are suffering there!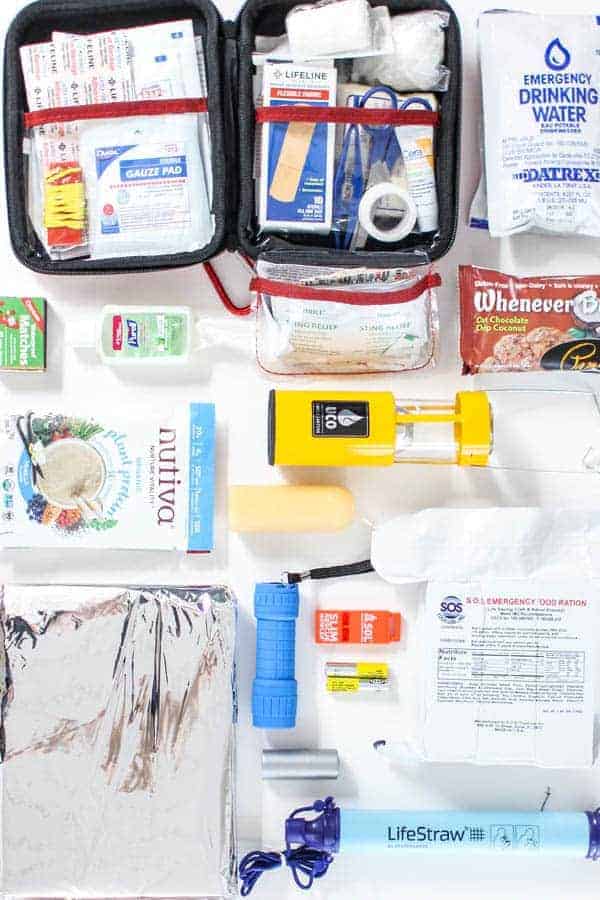 Over the last few weeks we put together a few "go bags" to keep in and around our home should we ever need them. Todd and I placed a bag under our bed along with extra pairs of shoes, gloves, and a crowbar as well as an identical "go bag" in each of our cars. All of the bags are filled with the essentials we would need for us to either shelter in place for up to 5 days or to mobilize our little family of 4 (including our dog) and seek help if we need to. We hope this little guide can serve as a point of inspiration and helps you make a plan for you and your loved ones should you ever need it too!
Light Weight Back Packs || First Aid Kits || Hand Sanitizer || Emergency Drinking Water || Life Straw || Waterproof Matches || UCO Candle Lantern || Extra Candles || Flashlights || Batteries || SLIM Rescue Howler || Duct Tape || Emergency Food Rations || Protein Powders || Snack Bars || Emergency Mylar Shelter/Blanket || Emergency Survival Kit for Dogs || Thunder Leash
SaveSave
SaveSave