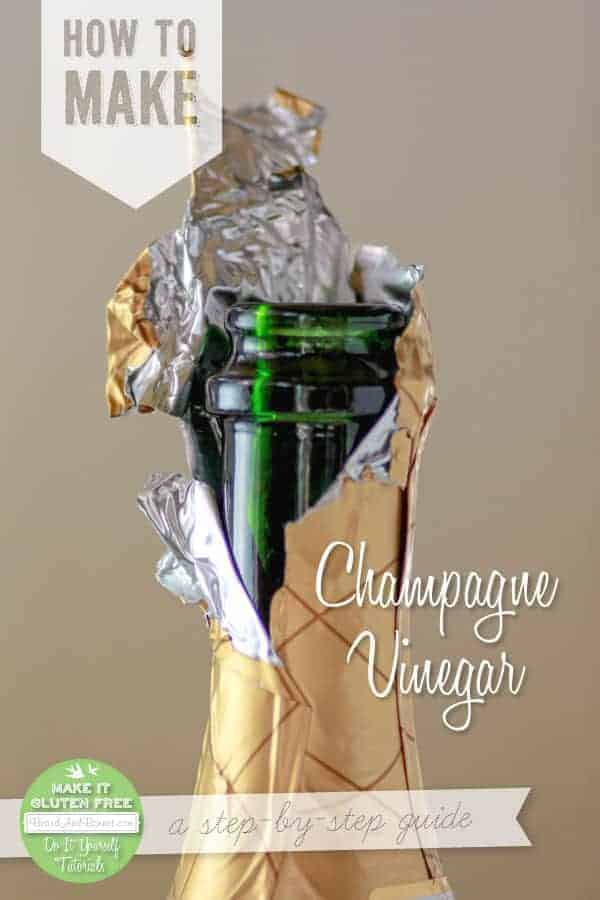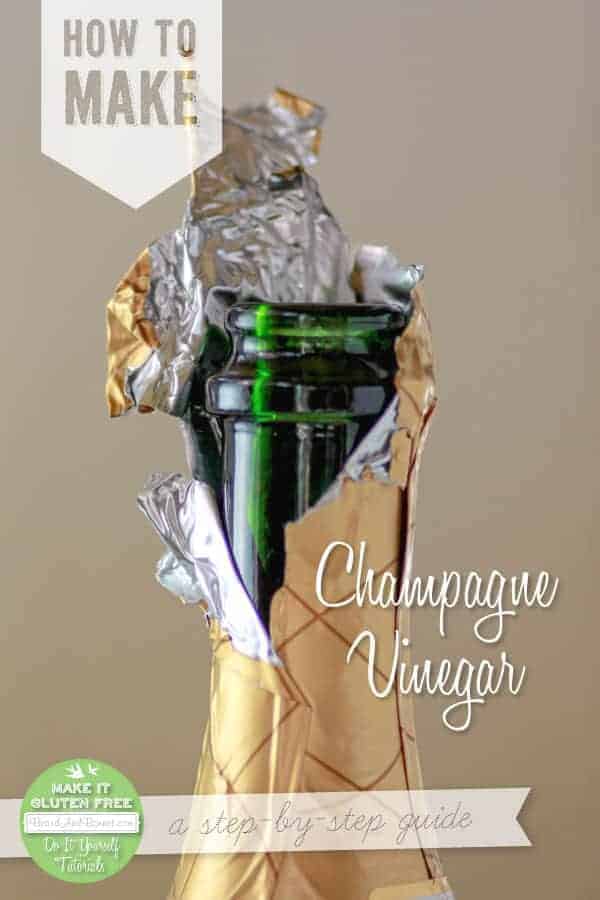 I am sure a lot of you have some leftover champagne from last night's festivities, and if you don't sip it fast enough it is sure to fall flat. This is the perfect time to share with you how to make a champagne vinegar. 
If you are like me you are bound to cork it and forget it in the days to come as you embark on your clean eating resolutions. If this is the scenario that plays out in your kitchen there is no need to fret and toss it out, you can make champagne vinegar from your fizzed out champagne and enjoy tasty salads dressed with champagne vinaigrette in the weeks to come. This is quite possibly the easiest tutorial we have had on B&B, but the results are super tasty.
3 Easy Steps to homemade Champagne Vinegar:
Step 1: Transfer leftover champagne to a canning jar.
There is no particular set of measurements here. However much is left that has gone flat is how much you should put in the jar.
Step 2: Cover the jar with cheesecloth.
This will keep any dust and flying critters that may make their way through your kitchen out of your vinegar. One or two layers of cheesecloth stretched across the top of the jar should be fine.
Step 3: Let the jar sit in the cupboard for a few weeks.
After 4 or 5 weeks your champagne will turn to vinegar (a little taste test will let you know if the transformation has occurred yet) and you can replace the cheesecloth with the insert for the canning jar to store. Your homemade vinegar will last for up to 6 months stored in your cupboard.
If you've tried this Champagne Vinegar Recipe, I would be so grateful if you would rate it. Let me know what you think in the comments below. I just love hearing from you, and your reviews and comments really help others that visit This Mess is Ours!
Want to be a part of our online community outside of the blog? It's easy!! All you have to do is follow @THISMESSISOURS on FACEBOOK, INSTAGRAM, TWITTER, YOUTUBE, or PINTEREST to see cooking demos and peeks into our day to day life.
What are the health benefits of vinegar?
Vinegar has been used as food and medicine for centuries. It is a powerful antioxidant that helps to cleanse your body. Many claim that vinegar is a remedy for several illnesses and diseases.
Click here for more information on the health benefits of vinegar.
Frequently Asked Questions