Confession: I paid $6 for an epic date smoothie….it was so good in fact that I went back and paid $9 for a large two days later.
I have to admit I am pretty ashamed of this. I mean seriously, there are SO many things I could have done with that money. $15 worth of gas would get me around town for about a week. I could almost take the fruit bandit to a matinee movie or have coffee with my daughter. Instead I spent that money on smoothies! Granted it was during the Christmas rush and I was feeling like a smoothie breakfast was a MUST while I was on the go, but still. $15 for 2 smoothies!!!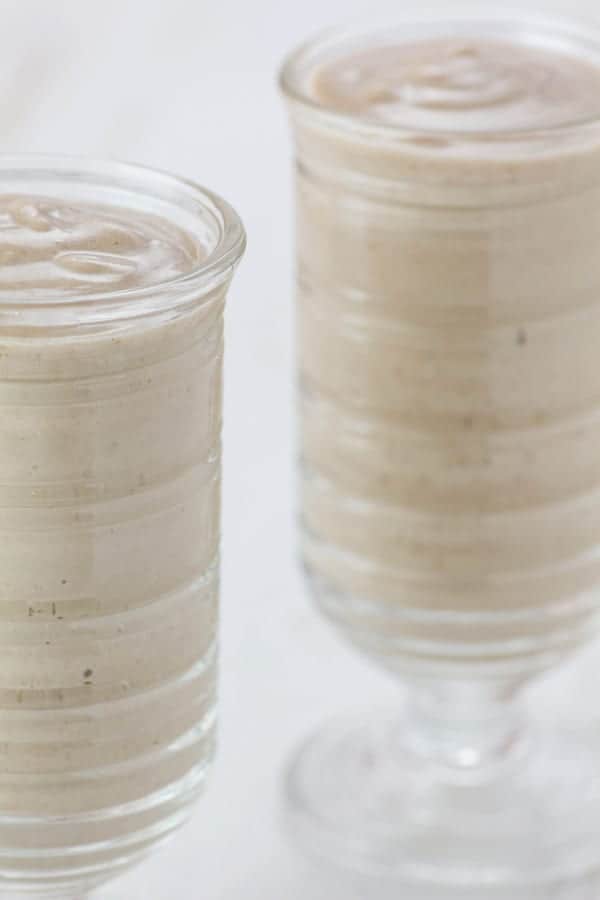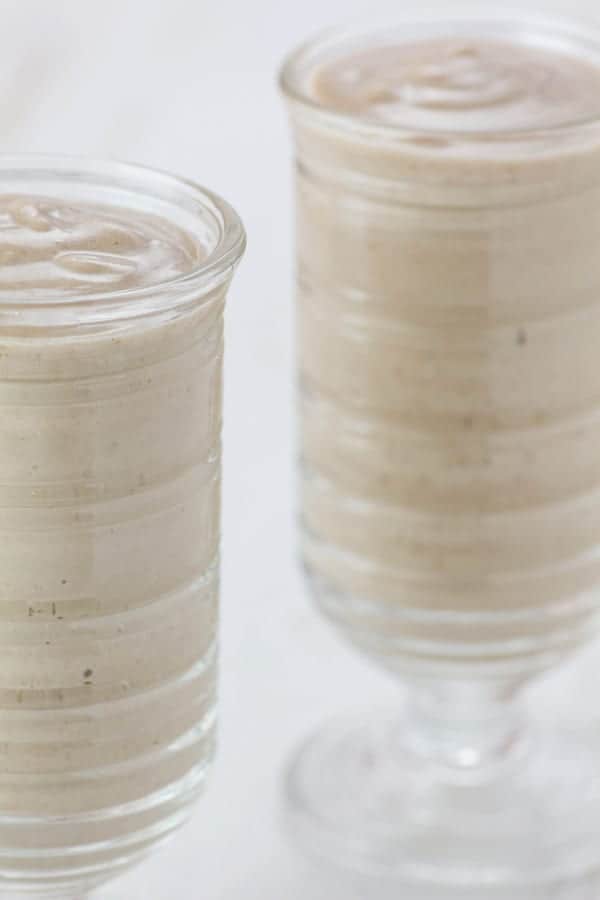 Last weekend when the craving hit for that epic pricey smoothie I decided enough was enough – I was going to make that smoothie on my own! I knew the main ingredients were dates, nut milk, and spices, but that was about it. I tested different nut milks, I added all sorts of warming spices, I pinched some sea salt, and I ultimately decided that there was no ice only frozen bananas.
All I can say in the end is that this is one lip smacking, soul warming, hunger quenching smoothie that I would pay epic prices for if I hadn't already figured it out! Bonus: this one is so cheap to make I don't mind sharing it with our kids.
Print
Spiced Date Smoothie
Scale
Ingredients
2 cups

ten Free & Vegan)">cashew milk, or other nut milk of your choice

1/2 cup

pitted, roughly chopped fresh Medjool dates

1 teaspoon

alcohol free vanilla extract

1/4 teaspoon

ground cinnamon

1/8 teaspoon

nutmeg
pinch of sea salt

2

frozen bananas, cut into

1

-inch pieces
Instructions
Place all of the ingredients in the order listed into a high speed blender and blend until smooth.
Recipe Card powered by