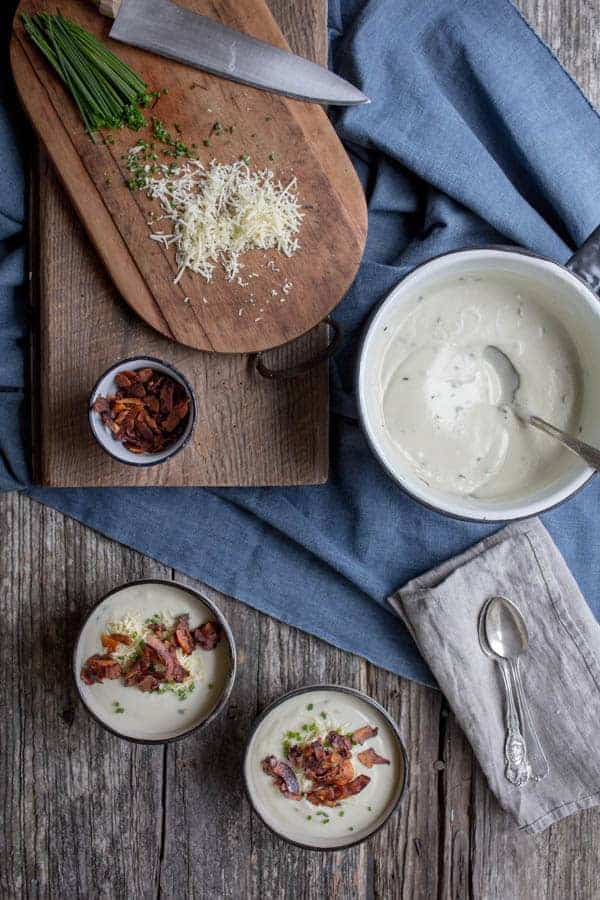 It's been a rough couple of weeks around here to say the least! We were hit with the flu hard and it took us all down with the exception of our 14 year old who apparently has the immune system of an army tank. As I laid there shivering under blankets I couldn't help but think about this Loaded Potato Soup and how if I had shared the recipe prior to falling ill someone could have made me a gigantic pot.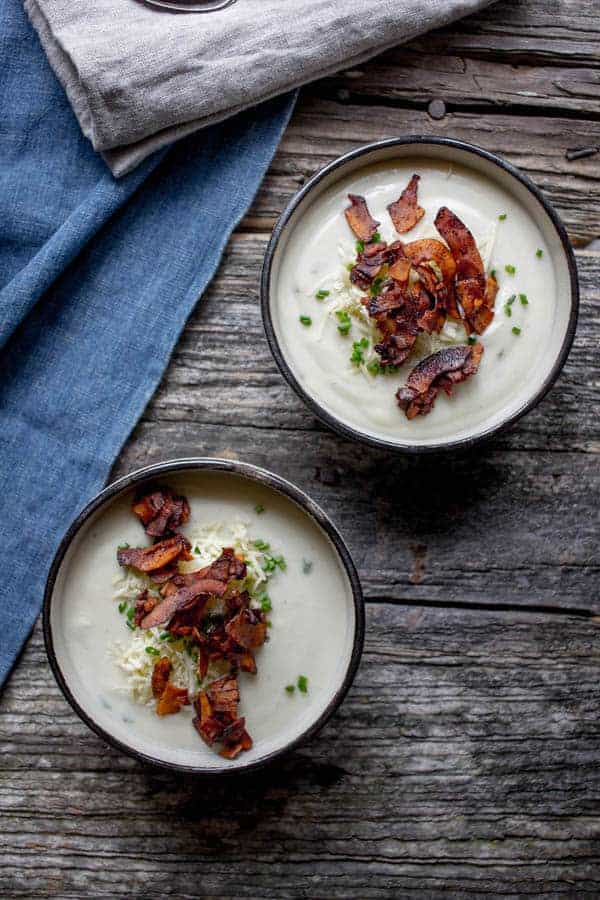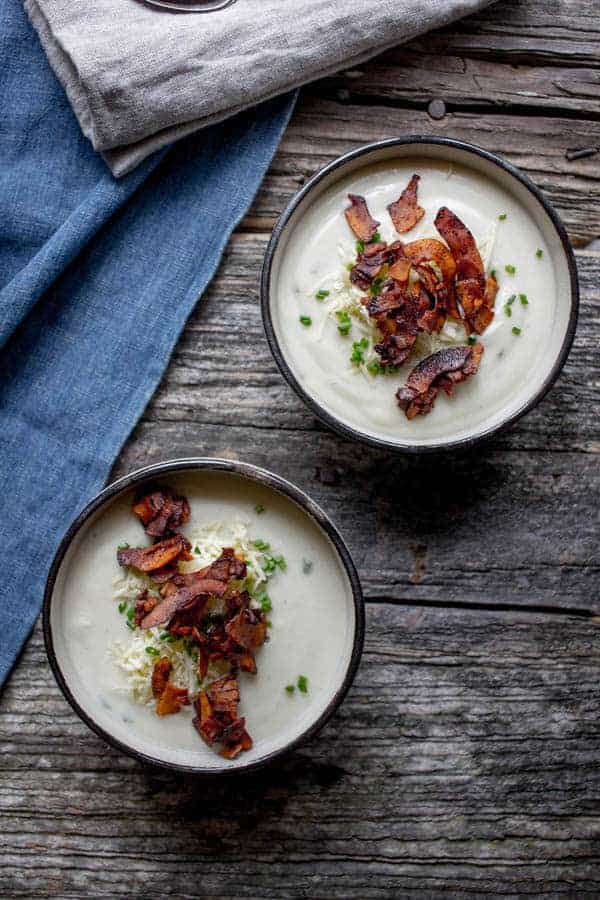 Typically loaded potato soup is really heavy since it is packed with lots of cheese, butter and dairy. Sure it is delicious, but it isn't very good for you. I knew with the help of my favorite broth, Massel, and my secret veggie weapon, cauliflower, I could make a lighter version that would be healthier for us without sacrificing flavor.
This soup has it all - potatoes, chives, vegan butter and sour cream all blended together with soaked raw cashews and steamed cauliflower to give the soup a velvety smoothness that can't be beat! Toppings are optional, but my favorites are crispy coconut bacon, a sprinkling of cheese and a few snipped chives.
Find this recipe on the Massel website by clicking here! I promise you won't want to miss this one.