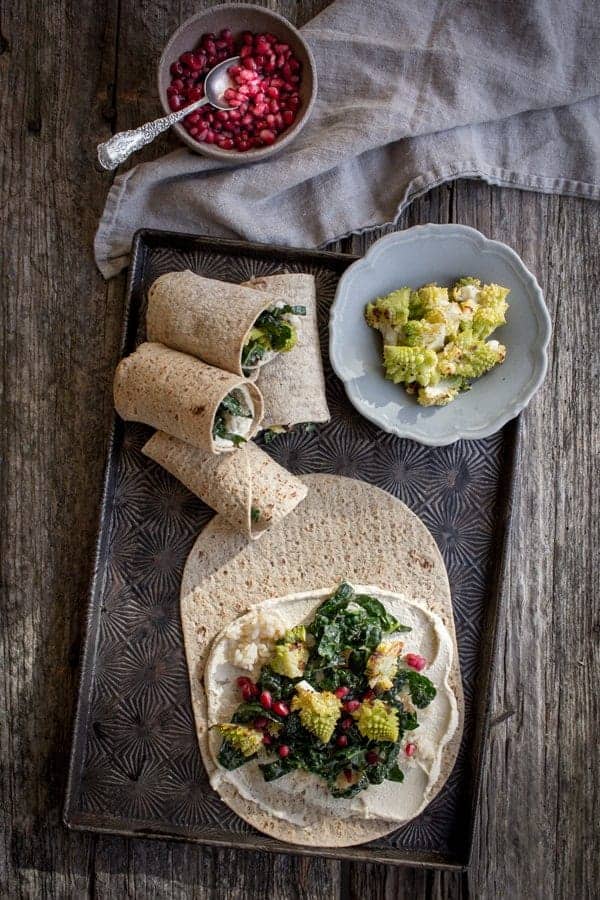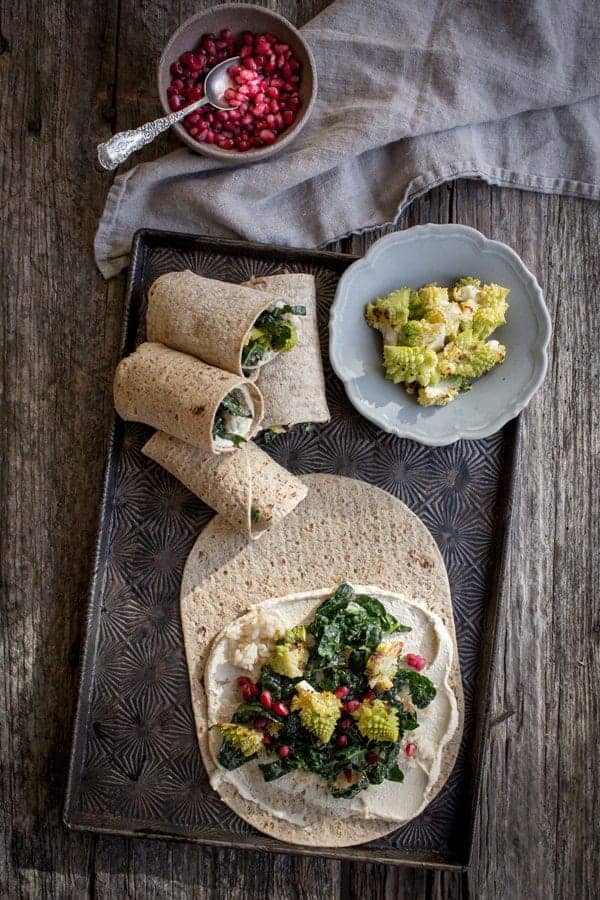 You know what I love? I love it when one meal pleases every single person around my dinner table. Case in point these amazing Roasted Romanesco Wraps with Hummus & Pomegranate.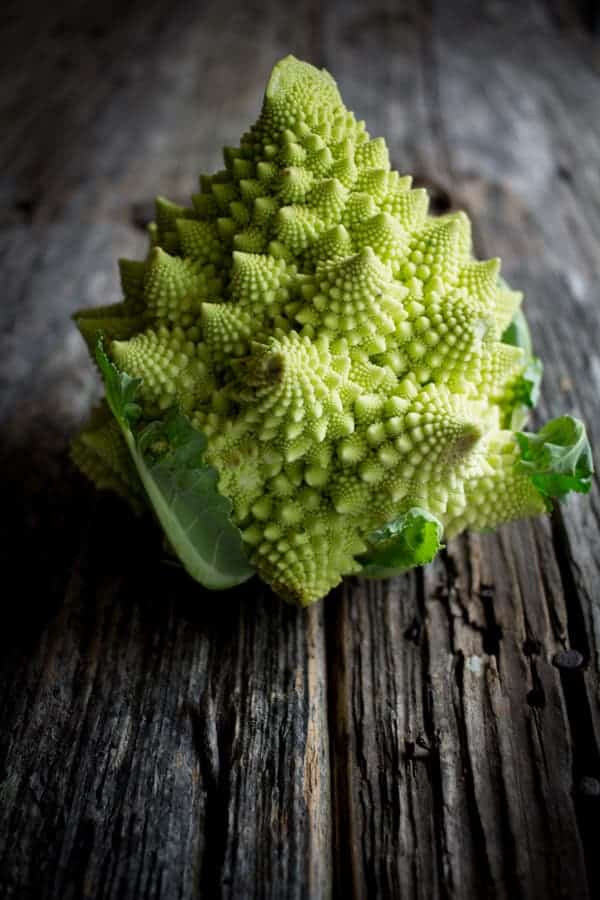 If you have picky kids or serve several different dietary needs at the same time around your dinner table then you know exactly what I am talking about. I am constantly on the lookout for products that taste great and please all of us (which in turn makes dinner time easier for me) and I found a good one in Flatout Flatbread!
My entire family can agree that we are obsessed with roasted veggies right now particularly romanesco, broccoli and cauliflower. If you roast them we will eat them, LOTS of them. So, as you can probably guess I am serving up roasted veggie themed dinners practically every night of the week. Last week, I happened to have homemade hummus, brown rice and my favorite honey mustard dressed kale hanging out in the fridge and it all just seemed like a perfect fit for a gorgeous wrap. So, I grabbed our Flatout Flatbread and started rolling! Dinner came together fast, clean up was easy, every one was happily satisfied and I even had time left to watch a few episodes of Making A Murderer (AKA: my latest non-food obsession) before bed!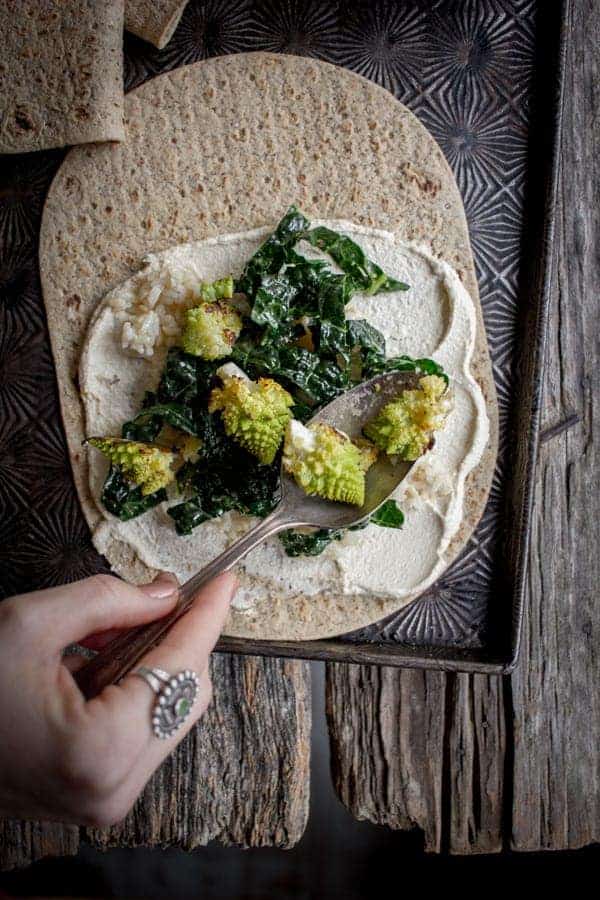 It's so liberating! Just think of all the extra time I will get back that I was spending cooking extra stuff and cleaning extra dishes! No additional side dishes (AKA: pb & j) to please the fruit bandit, no special foil packet of prepared bread for his sister that is convinced she doesn't like the bread that the rest of us eat, just wraps. All wraps all the time!! Who knows maybe I'll wind up changing the name of the blog to something more wrap inspired...any suggestions?
What are you waiting for? Click here for the recipe!!
This is a sponsored post on behalf of Flatout Flatbread. Compensation was provided and all opinions and thoughts are my own.