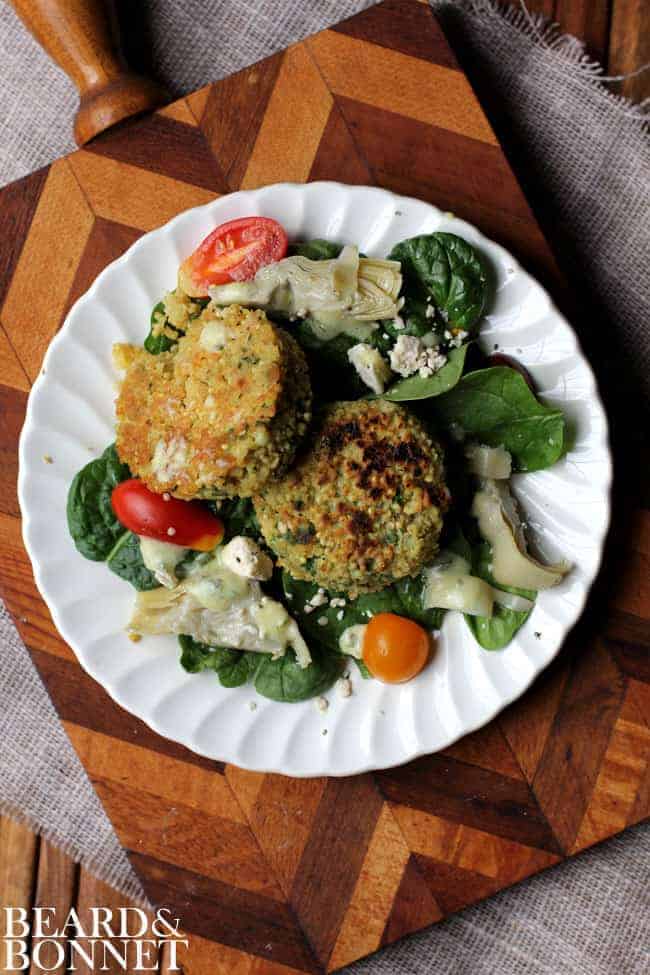 Can I just say that I am so tired of unpacking boxes! Geez, if I never see another moving box again it will be too soon. I am sure that a lot of you can relate to how tiring a transition like this can be and I really appreciate your patience here the last month or so as we have been settling into our new home. We still have a ways to go until we are completely unpacked and organized, but it has been so wonderful enjoying nightly dinners around our table again.
When we started this journey last November we knew it would be hard, but I don't think any of us realized how hard it would actually be. We all really missed coming together every evening and sharing what happened in our lives that day around our dinner table. We would try and cram a week's worth of dinner conversations into two or three weekend meals around the table when Todd was home, but it just wasn't the same. I have spent the last few weeks simply enjoying the small things like this that I missed so much while we were all apart. *In between unpacking boxes of course!
I really am looking forward to the day when organizing, reworking storage, and unpacking isn't on my agenda, but I am so grateful to be able to share moments and make memories with my family again on a daily basis. To celebrate our arrival and the return of normalcy I am sharing one of our favorite summer salads with you here today. Even the kids get in on this one because they love the warm and crispy millet cakes dredged through the tangy dressing. Studded with chickpeas and spiked with lemon and basil these little cakes are always a hit!
Spinach and Artichoke Salad with Millet Cakes
Serves 4
Inspired by Fine Cooking
Lemon Basil Dressing:
2 Tbs. fresh lemon juice
1 Tbs. sour cream
1 tsp. finely chopped fresh basil
5 Tbs. extra-virgin olive oil
Kosher salt and freshly ground black pepper
Millet cakes:
1 cup raw millet
2 cups vegetable broth
kosher salt
1 Tbsp. butter or Earth Balance
1 large clove garlic, peeled
¼ cup packed fresh flat-leaf parsley leaves
½ cup canned chickpeas, rinsed and drained
2 large eggs, lightly beaten
Finely grated zest of 2 medium lemons
3 Tbs. vegetable oil
Cooking Spray
Spinach and Artichoke Salad:
8 oz. baby spinach, washed and dried (about 6 lightly packed cups)
1 can artichoke hearts in water, drained, rinsed, and sliced
10-15 cherry tomatoes, halved
Kosher salt and freshly ground black pepper
1 oz. crumbled feta (about ¼ cup)
Lemon Basil Dressing:
In a small jar, combine the lemon juice, sour cream, basil, and olive oil. Season to taste with salt and pepper. Place the lid on the jar and shake vigorously until combined.
Millet Cakes:
No need to rinse millet before cooking however you should sort through the millet and pick out any black pebble-like pieces that you see. These bits are the unhulled grain and should be removed. In a large, dry saucepan, toast the raw millet over medium heat for 4-5 minutes or until the millet is a rich golden brown in color and the grains are fragrant. Once toasted add the broth, zest of 1 lemon, and ¼ teaspoon salt. Stir the millet really well, increase the heat to high and bring the liquid to a boil.  Once boiling add the butter or Earth Balance, decrease the heat to low and cover the pot. Simmer about 15 minutes or until the grains have absorbed most of the broth. Remove from the heat and allow to sit covered and undisturbed for 10 minutes to absorb the remaining liquid.
Meanwhile coarsely chop the garlic in a food processor. Add the parsley and pulse until finely chopped. Add the chickpeas and 1 tsp. salt and pulse until coarsely chopped.
Uncover the millet and fluff with a fork. Stir in the chickpea mixture, eggs, and remaining lemon zest until well combined.  Spray a ¼-cup measuring cup with cooking spray, then press the millet mixture into the measuring cup, smooth the top, and invert to release the cake onto a plate. Repeat with the remaining millet mixture. You should have about 10-12 cakes.
Heat 1-½ Tbs. of the vegetable oil in a large skillet over medium heat until shimmering hot. Add 4 or 5 of the millet cakes and use a spatula to gently flatten the cakes so they're about ¾ inch thick. Cook, flipping once, until crisp and golden brown on both sides, 2 to 3 minutes per side. Transfer to a paper-towel-lined plate. Add the remaining 1-½ Tbs. vegetable oil to the skillet and cook the remaining cakes the same way.
Salad:
In a large bowl, toss the spinach, artichokes, and tomatoes with about three-quarters of the dressing. Season to taste with salt and pepper. At the table divide the salad between 4 plates, top each plate with a few millet cakes, sprinkle each salad with feta, and drizzle with the remaining dressing.