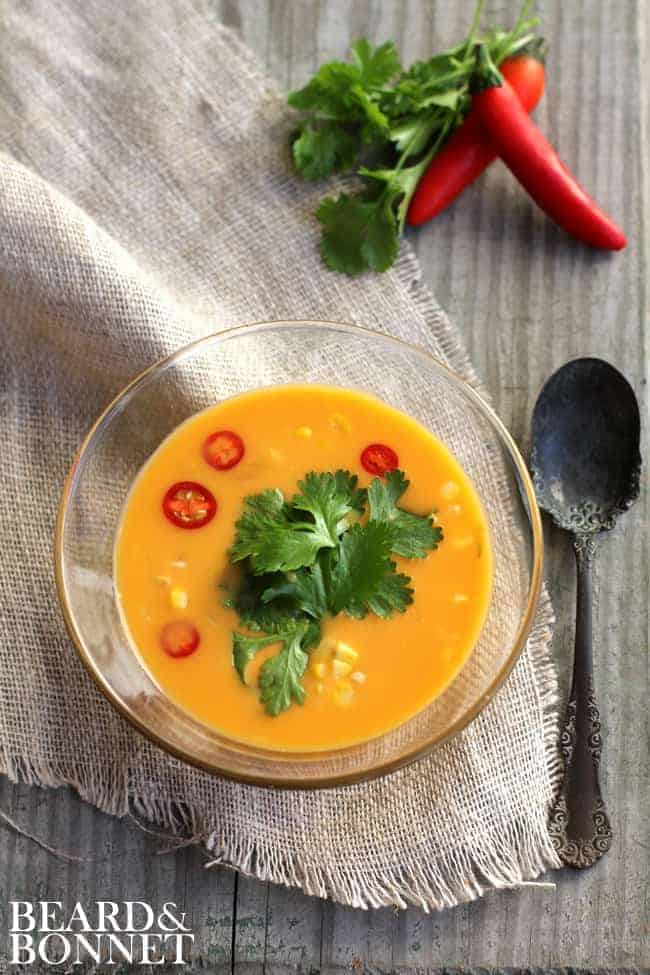 I have been receiving the most beautiful corn in my CSA basket the last few weeks; actually I can't think of a summer vegetable that makes me happier to receive. I love sitting out on my patio and shucking the corn with my kids, it reminds me of lazy summer afternoons when I was little visiting with my grandparents in Columbia, TN. My Papa would always let me pick the veggies from his garden for dinner fully knowing that corn and shell beans were always on the top of my "to-pick" list. Then my grandmother and I would spend the afternoon sitting in our folding chairs under the large tree in her front yard sipping tea, shelling beans, and shucking corn only stopping to catch an episode of Bob Ross on TV to whom we would paint and sketch.
Life seemed so much simpler there under that beautiful tree visiting with her. We would laugh and she would listen to all of my silly stories, occasionally offering up pearls of wisdom from her many years of life experience. As an adult, I often find myself thinking about her and how patient she was with me as a child, teaching me everything I needed to know about how to prepare the fresh vegetables that they grew and ingraining in me a passion for food that starts deep in my soul. When I think of them my heart aches because I miss them so much, but for a brief moment every week when I sit out on the patio, under the shade of our persimmon tree with my kids shucking corn and giggling I feel like they are there with me and that fills my heart with a joy that I can't even describe with words.
What foods take you back in time to when you were a kid?
Thai-Style Grilled Corn Soup
A beautiful Thai inspired grilled corn soup infused with lime and coconut milk that is delicious hot or cold and comes together in about 10 minutes.
2 cups

gluten free vegetable broth

1

14 oz. can of light coconut milk

1 Tbsp

. red curry paste

2

ears of fresh corn, shucked and grilled, kernels removed from the cob

1 Tbsp

. lime zest

2 Tbsp

. fresh lime juice

1 Tbsp

. Tamari, gluten free soy sauce

¼ tsp

. kosher salt
Fresh cilantro for serving
Thinly sliced fresh red hot chile for serving
Instructions
In a medium saucepan over medium-high heat combine the vegetable broth, coconut milk, and red curry paste, whisking until smooth and simmering. Allow to simmer for approximately 2 minutes then add the corn kernels, and simmer for about 3 minutes more, stirring occasionally until the kernels are heated through. Remove from the heat and add the lime juice, zest, Tamari, and kosher salt. Stir to mix and then serve in bowls garnished with cilantro leaves and thin slices of chile pepper.
Notes
To grill the corn
Heat a grill pan over medium-high heat and brush each cob lightly with olive oil. When the grill pan is heated place the ears of corn over the heat. Allow the corn to roast on the grill, turning every few minutes so that all sides become roasted and slightly charred, about 7-8 minutes. Remove from the heat and allow to cool until you are able to handle them. Remove the kernels from the cob with a sharp knife.
I usually grill corn once a week during the summer and I always grill a few extra cobs to have on hand for quick meals like this throughout the week. Grilled corn is a perfect addition to salads, salsa, and frittata's.
Recipe Card powered by