When you have awesome neighbors like we do you sometimes get texts that say something to the effect of... "We have an abundance of figs on our tree swing by and pick some up!" I know, I am a LUCKY girl and my neighbors, well they are pretty freaking awesome. When I walked through the door to my house last week with bags of fresh figs and tomatoes Todd was elated! You see, figs are a favorite for him and tomatoes, well, it is just a given that a freshly picked, vine ripened, organic tomato is the best you can get.
I immediately went into a bit of a fig frenzy, I baked Fig-Chai Tea Bread, we ate fresh figs straight out of the bag with honey, and then we decided to infuse one of our favorite liquors with fresh figs and vanilla so that we could enjoy the flavor for longer than any baked good would allow. Within the first day the brandy changed from crystal clear to a gorgeous shade of lavender and now that it has been infusing for a week it not only is a stunning shade of purple but the glorious fig aroma and flavor is intoxicating.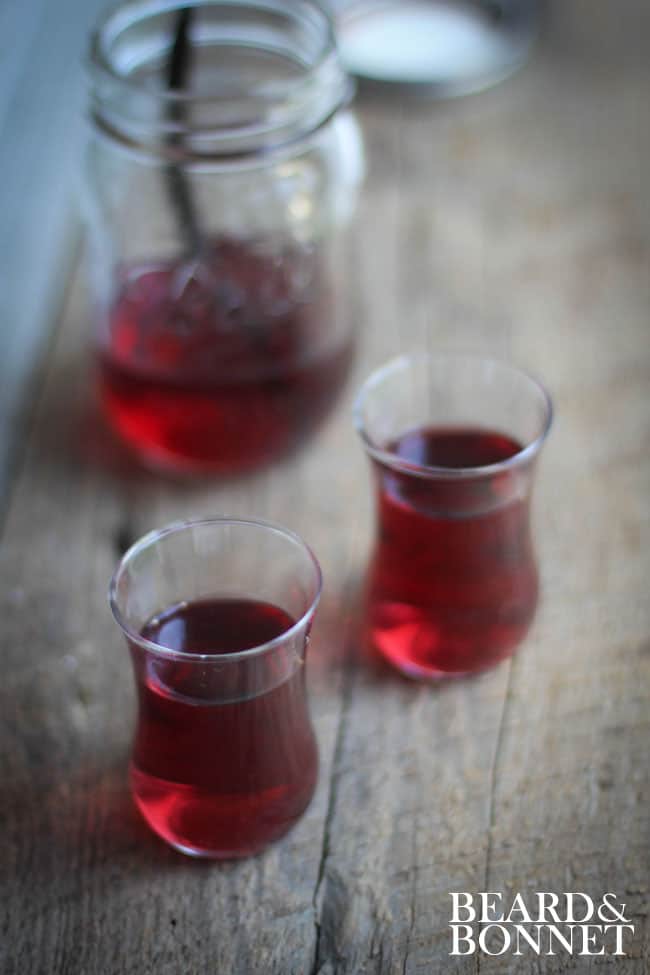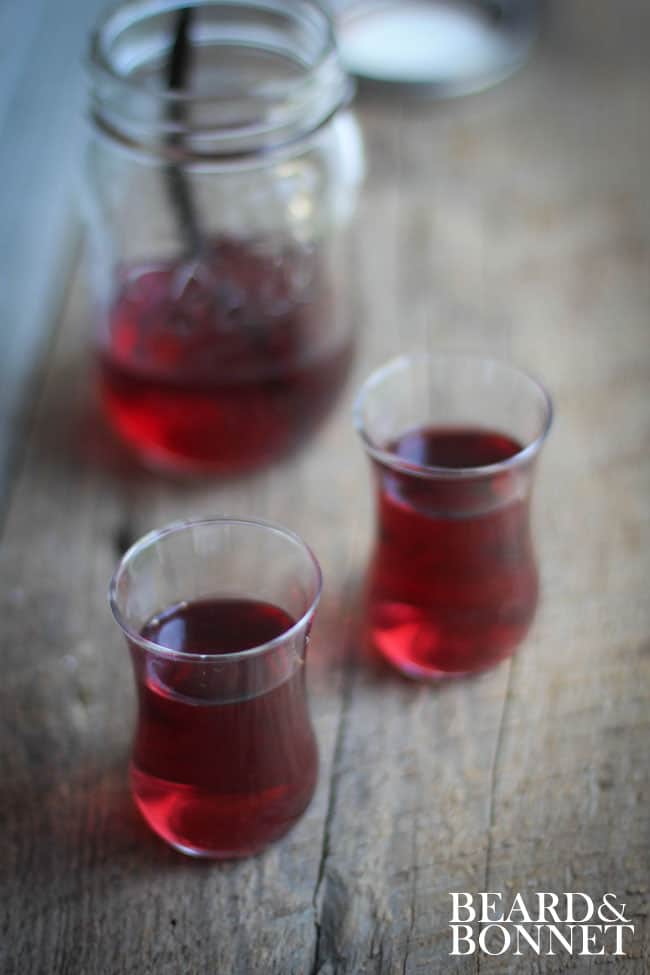 I can't wait to share our fig inspired at home-artisan cocktails with you here in the next few weeks!
Have you ever infused alcohol before? What types of flavorings did you use?
Vanilla and Fig Infused Brandy
We will be making artisan cocktails at home within a few weeks time thanks to a simple infusion of figs and vanilla into our favorite brandy.
300

ml Pisco or other brandy of your choice

4

fresh organic figs, halved

1

organic vanilla bean, split
Instructions
In a mason jar layer the fig halves and the split vanilla bean then add pisco to cover. Place the lid on and store in a cool, dark place checking every few days to test flavor.
I am letting mine infuse for 2 weeks, but you can add more time for a more intense flavor if you like or less for a more subtle flavor.
When the flavor is to your liking simply strain out the solids and tightly seal your infused liquor until ready to use.
Recipe Card powered by