Every year my daughter goes to her dad's house for a few weeks in the summer & every year I wash all of her clothes and pair all of her outfits and I think about the year before. I think about how much she has grown and changed, funny things that happened that year, milestones we passed and lessons we learned. This year I was filled with pride thinking about how caring she is and how humbled I am by her philanthropic spirit. I found myself trying to recall all of the ways in which she has given of herself over the years. Individually they seemed so small but collectively it is pretty amazing.
When she was 2 she helped serve water to the walkers at the Nashville Aids Walk. She has helped plant trees with Tree People at an inner city school in LA and has walked in the Long Beach Aids Walk. Three years in a row she Trick or Treated for Unicef, and she gave up her summer Saturdays to our towns farmer's market. There have been numerous afternoons spent volunteering at the library and many mornings spent at local beach cleanups when we lived in Long Beach. Just last week she and her friends raised $1000 for Alex's Lemonade Stand Foundation. They baked, squeezed and fund-raised their little hearts out at their lemonade stand here in Atlanta. I have never been more proud or humbled by what even the smallest of children can do to help those in need.
In honor of the lemonade stand's success I thought that I would share with you their recipe for Strawberry Lemonade with a few little tweaks from my own little personal chef!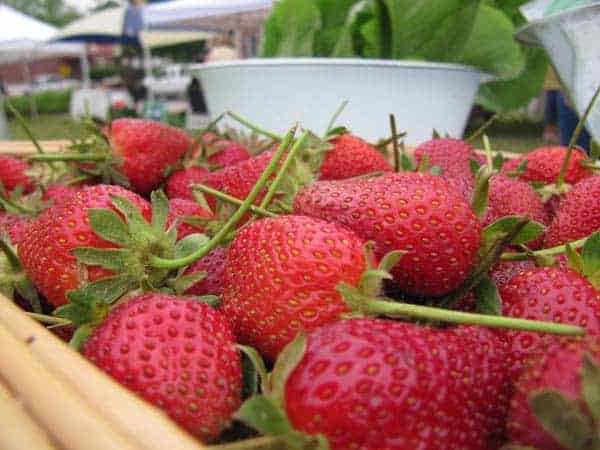 Strawberry Lemonade: ( adapted from Young Chef's Academy)
3/4 cup fresh squeezed lemon juice
3 cups water
5 oz frozen strawberries
Up to 1 cup sugar
Mint leaves (optional)
Puree strawberries in a blender or food processor until smooth. Combine lemon juice, water, and 3/4 of the strawberry puree in a pitcher. Add sugar slowly until you have reached the desired tartness/sweetness that you like. Add the remaining strawberry puree gradually until the lemon and strawberry flavors compliment each other but do not over power one another. Serve over ice garnished with a sprig of mint. (Makes 3 cups)