We've all seen our dogs eating grass in the yard, and if you're like me, you become immediately curious, maybe even a little worried. So do we actually know why dogs eat grass? Let's find out!
***Please note, I am not a veterinarian, just a very passionate dog owner! The information in this blog post documents our own personal experiences, research, and the recipes that we feed our dogs under our veterinarian's careful supervision. Please contact your vet if you believe there is a risk to your dogs health from eating grass***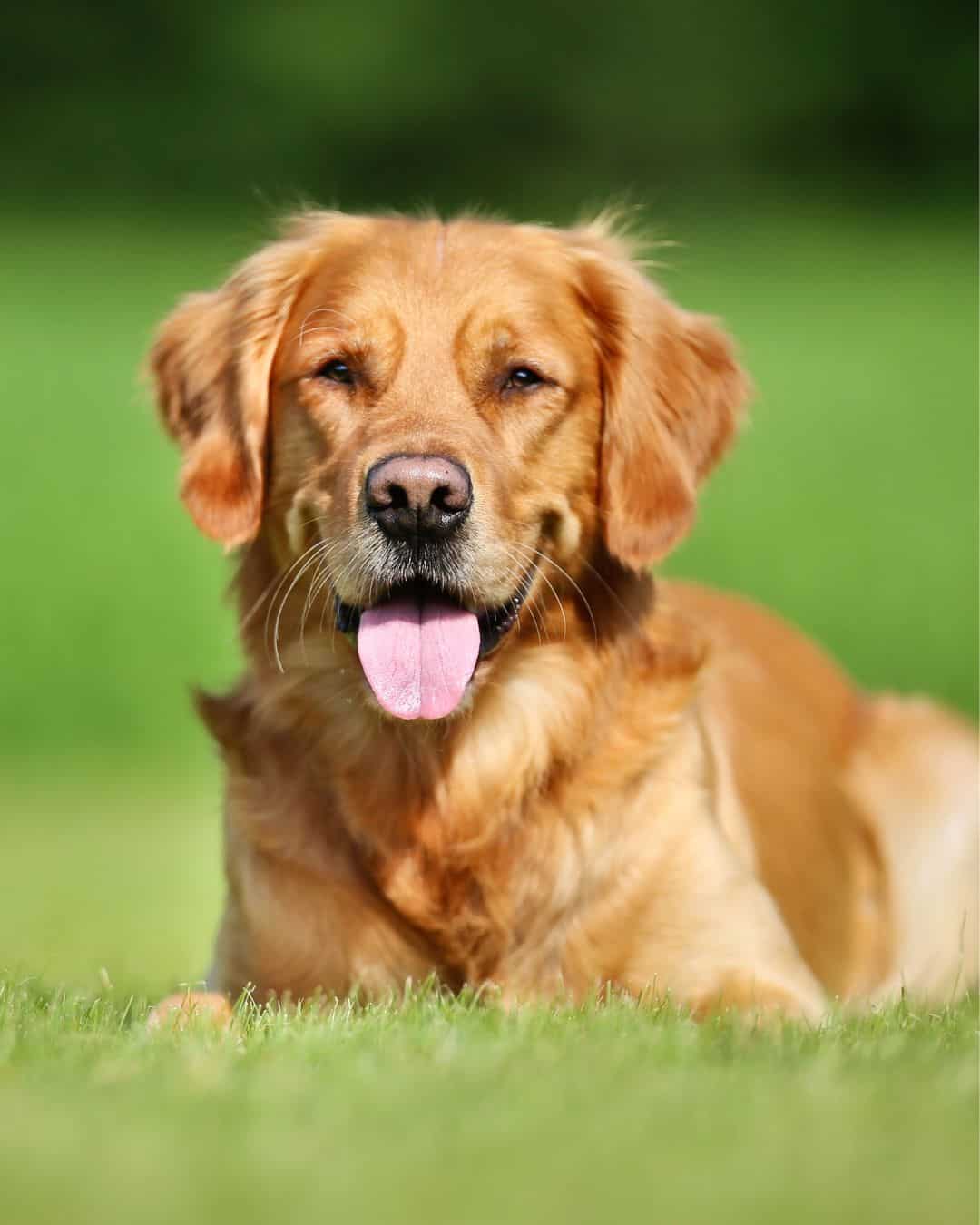 Grass-eating is a common source of concern among dog owners.
We ask ourselves a version of the famous question: "Does the grass make dogs sick?" or "Do sick dogs eat grass to soothe ailing stomachs?" "Am I feeding them enough? Do they need more fiber?"
While there is a possibility that eating grass may be a symptom of some underlying digestive or nutritional issue, that is probably not the case. The reason may simply be that your dog likes to eat grass.
There's no need to panic. In the following sections, we will learn about the possible causes of grass-eating, whether you should be concerned, and ways to adjust the behavior. Learn the facts so you can lose the worries.
Why do dogs eat grass? The most obvious answer
The most obvious reason that dogs eat grass is that they like it. If your dog isn't showing any signs of sickness or unusual behavior associated with eating grass, there is no need to worry. This is a natural behavior for canines and may even be a genetic predisposition shared with their wild canine cousins, the wolves.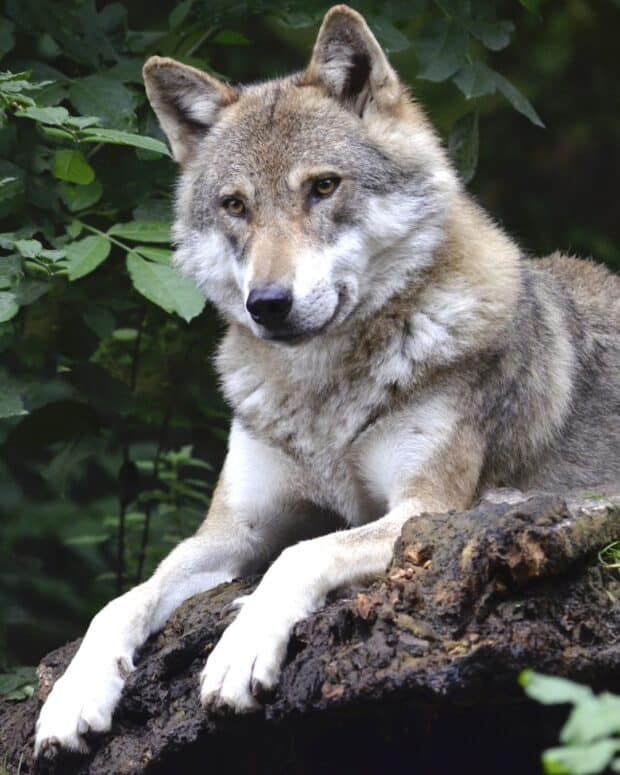 Wolves in the wild are known to have grass in their stool. Whether by eating the digested contents of dead animals or by eating the grass itself, the grass seems to be a standard component in their diet. The ingestion of grass may even destroy parasites that can invade the canine body.
So if your dog is eating grass without any adverse effects, they may just enjoy grazing. However, that doesn't mean it is 100% safe. There are environmental issues that affect the evolved domestic dog's body much differently than their wild cousins.
** Please read the last section of this post for more information.**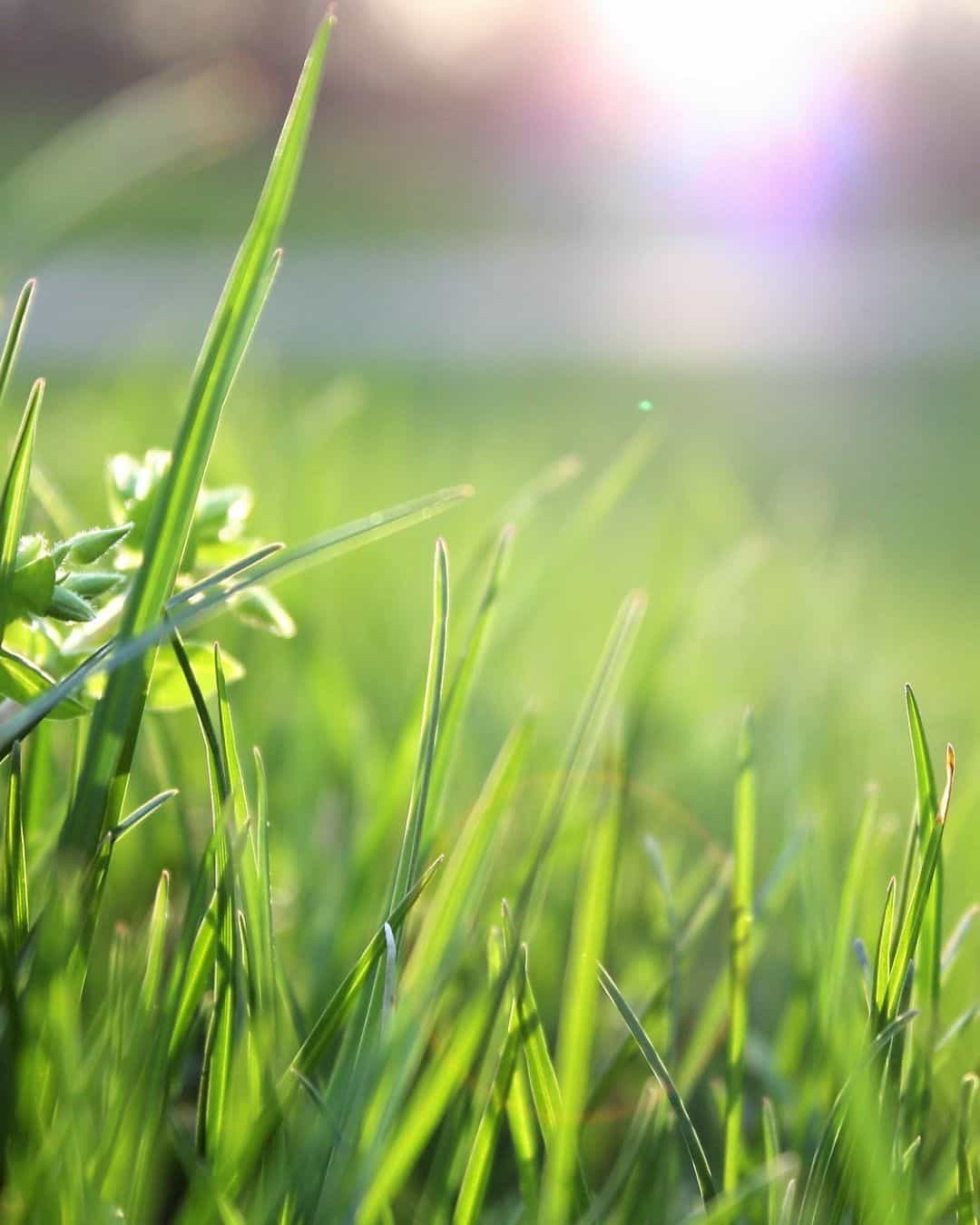 Do dogs have behavioral reasons for why they eat grass? Pica explained:
If, on the other hand, your dog is acting odd or getting sick, you may need to learn more about the possible behavioral reasons your dog is eating grass.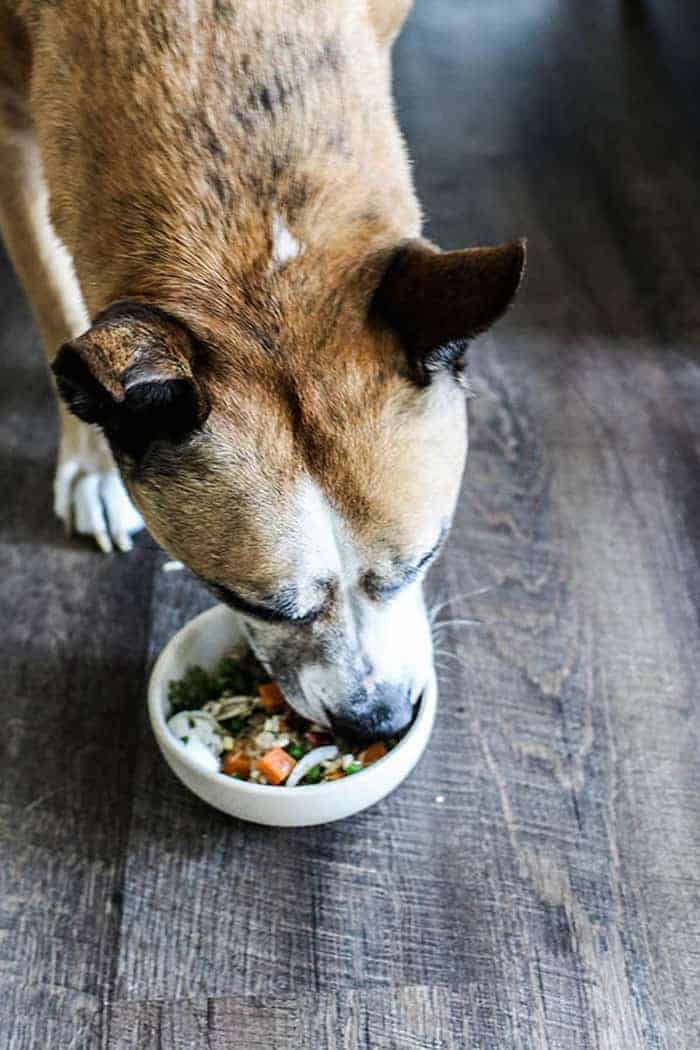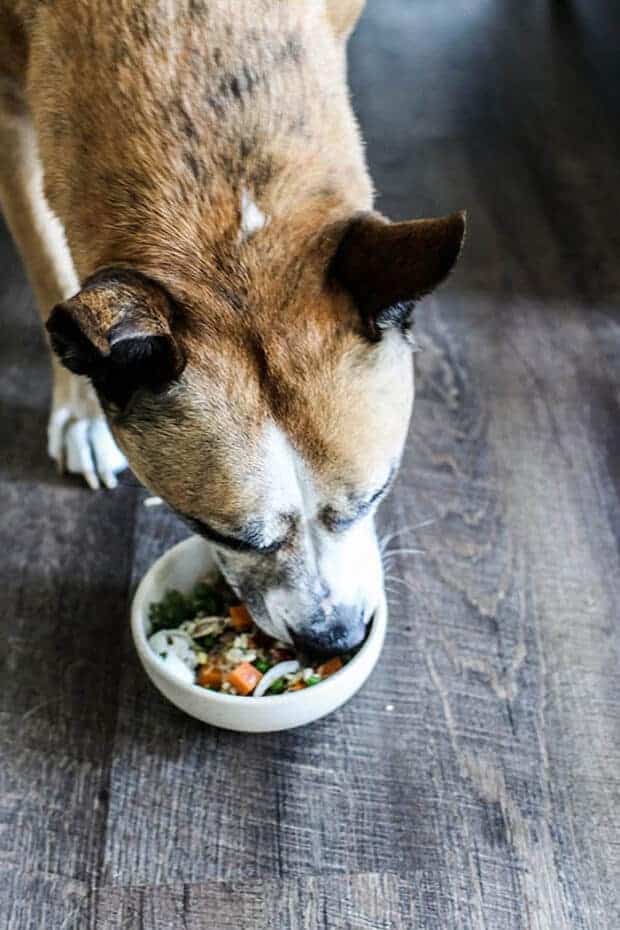 Pica is defined as "an eating disorder that involves eating items that are not typically thought of as food and that do not contain significant nutritional value." At least as puppies, most dogs will chew on just about anything (e.g., rocks, furniture, toys, grass, etc.). When that behavior is coupled with eating and swallowing those objects, it is called pica.
Now that we've identified that eating grass is a behavior associated with pica, let's discuss why dogs engage in it and how to resolve the issues: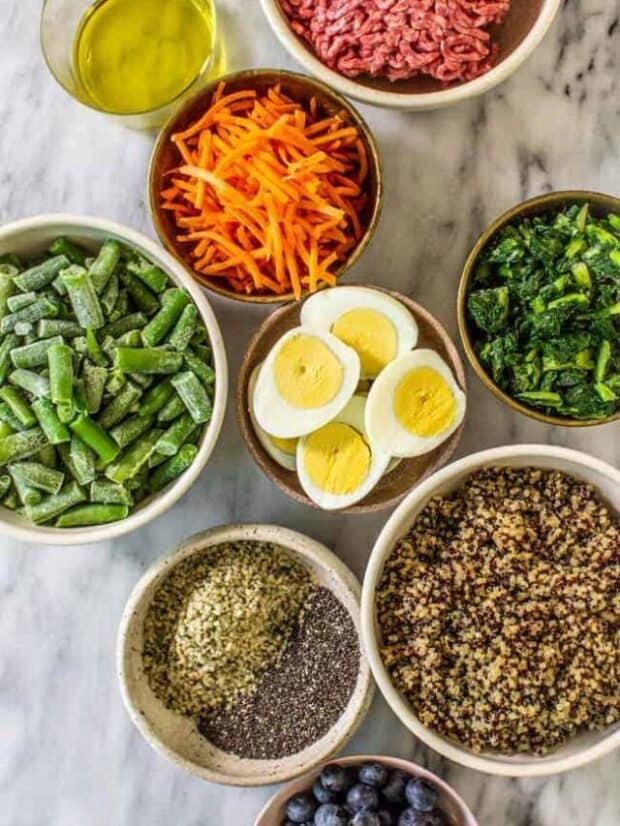 Lack of Proper Nutrition
If your dog isn't getting the proper amount of nutrients in his diet, he may try to make up for the deficiency by eating natural items like soil and grass. This is rare for most dogs as a daily diet of commercial food should contain all the nutrition your dog needs.
If you make your own food, be sure that it includes the proper ratios of the necessary nutrients. A proper daily diet for dogs includes various proteins, fats, carbohydrates, vitamins, and minerals. If you're not sure whether you're using the right ingredients, talk to your dog's vet to develop a homemade meal plan.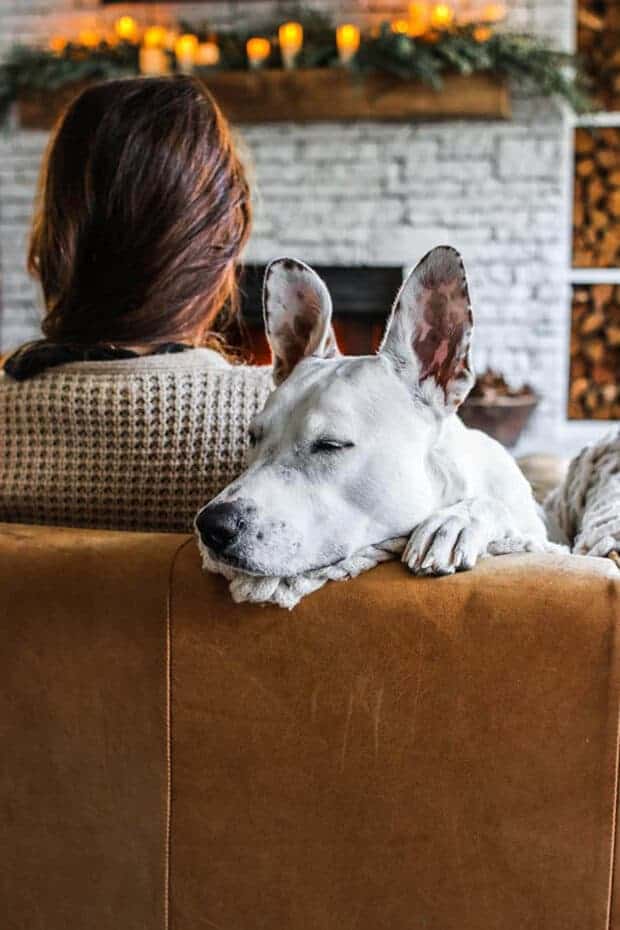 Boredom
A bored dog is a destructive dog. If you've ever left your dog alone longer than usual, you've probably witnessed it. Our dogs aren't puppies anymore, but they can still surprise us with some random destruction. After a day trip in which we couldn't take our dogs, we've come back home to chewed pencils, books, shoes, etc.
If you leave your dog outside by himself too long and boredom sets in, they will likely munch on grass and other plants to pass the time. Dogs need to be stimulated just like humans. Imagine what you would do if you just had to sit outside all day with nothing to do.
The way to cure boredom is pretty straightforward. Make sure that your dogs are always provided with proper toys and exercise. Keeping their mind and body busy allows them to focus on less destructive outlets. Toys that provide mental stimulation work best (e.g., treat-stuffed chew toys, puppy puzzles, treat dispenser balls, etc.).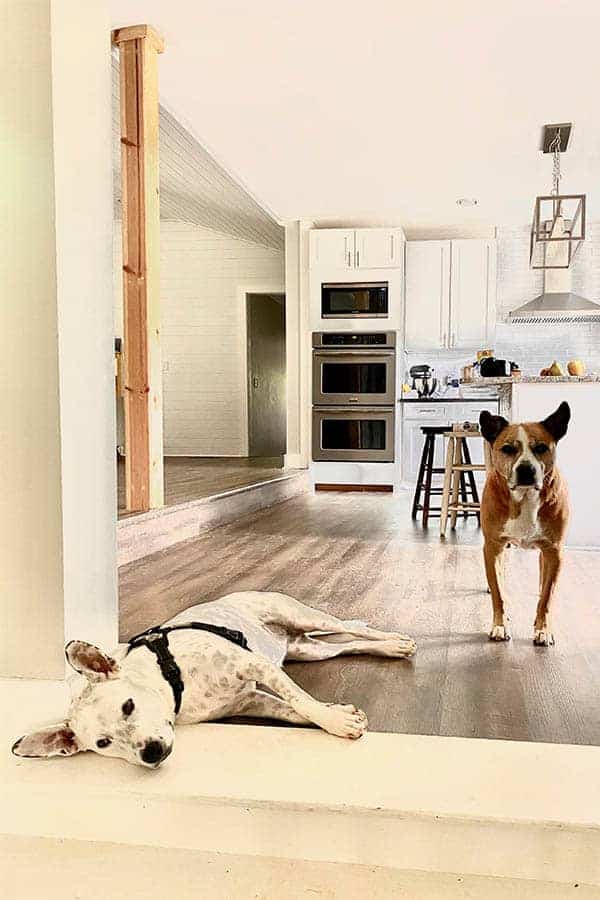 Anxiety
Just like humans, some dogs can be stress-eaters. While we can go to the cupboard and pick out a healthy snack, dogs don't have that luxury. They have to resort to eating whatever they can find to satiate their neurotic tendencies. And if they're outside, it will likely be grass.
The most common form of stress found in dogs is separation anxiety. If you've ever come home to find scratch marks on the door that you most often exit, you probably have a dog who struggles with this. Along with those escape attempts, symptoms of separation anxiety can include constant barking, pacing, and indoor potty mishaps for properly house-trained dogs.
Often, you can minimize dogs' anxieties in the same way you resolve the boredom issue. Providing proper stimuli in toys and puzzles will keep their minds off whatever worries they have. However, dogs with deeper anxiety issues may need more individualized therapy.
Talk with your veterinarian to develop a plan that will channel your dog's nervous energy to an appropriate form of release. Counterconditioning and desensitization programs are common ways to ease anxiety in pets.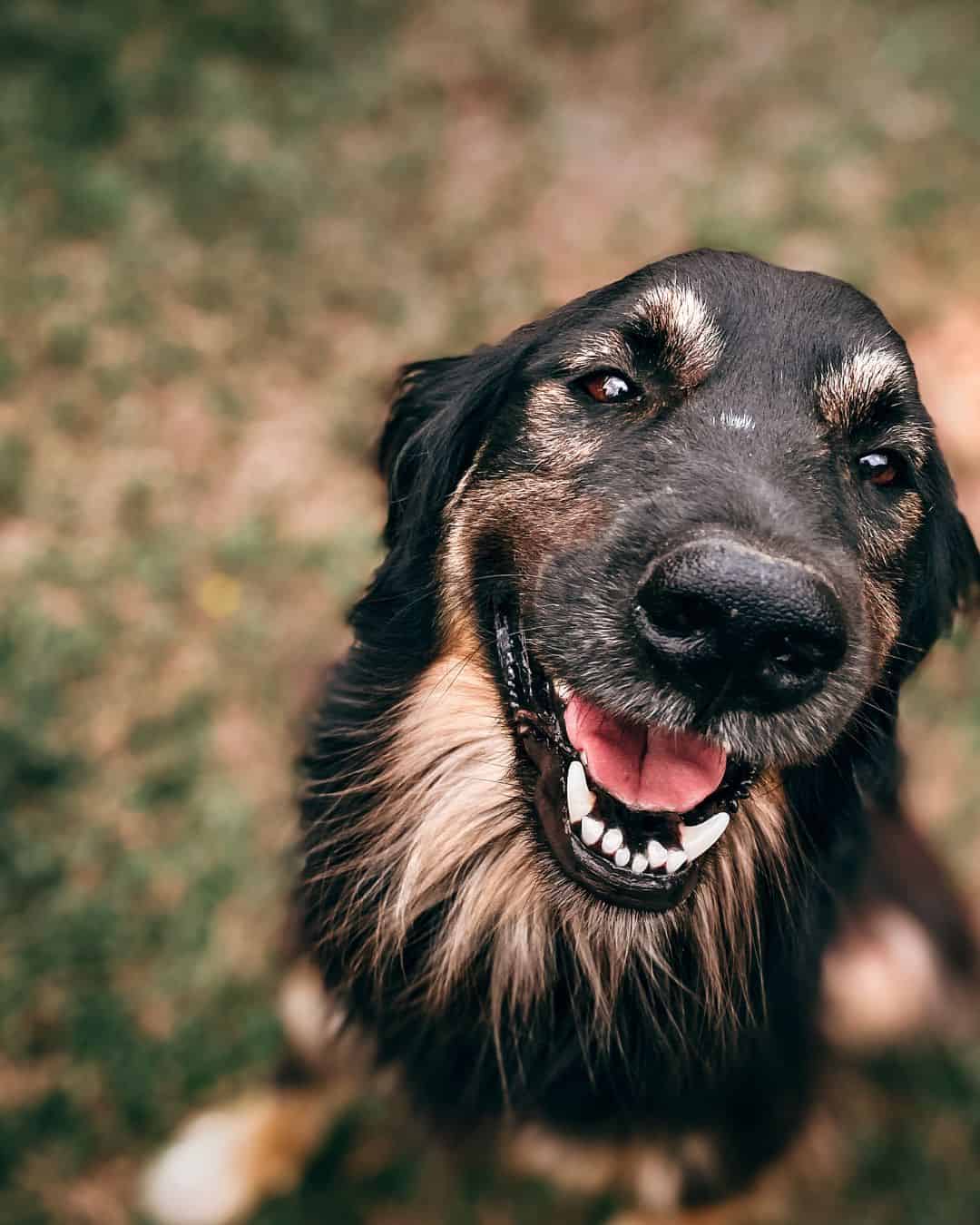 Is eating grass dangerous for dogs?
Whether your dog is eating grass for enjoyment or because of a deep-seated behavioral issue, it is still not a great snack for them. You should take steps to eliminate the act or, at least, minimize the risks involved.
Grass in the wild is much different than the grass that we have on our lawns. Our manicured lawns can contain numerous pesticides, herbicides, and other chemicals harmful to dogs.
And the bodies of our domestic dogs are much more sensitive than those of wild wolves. The same grass that may be healthy for other canines may contain dangerous parasites for the evolved dog.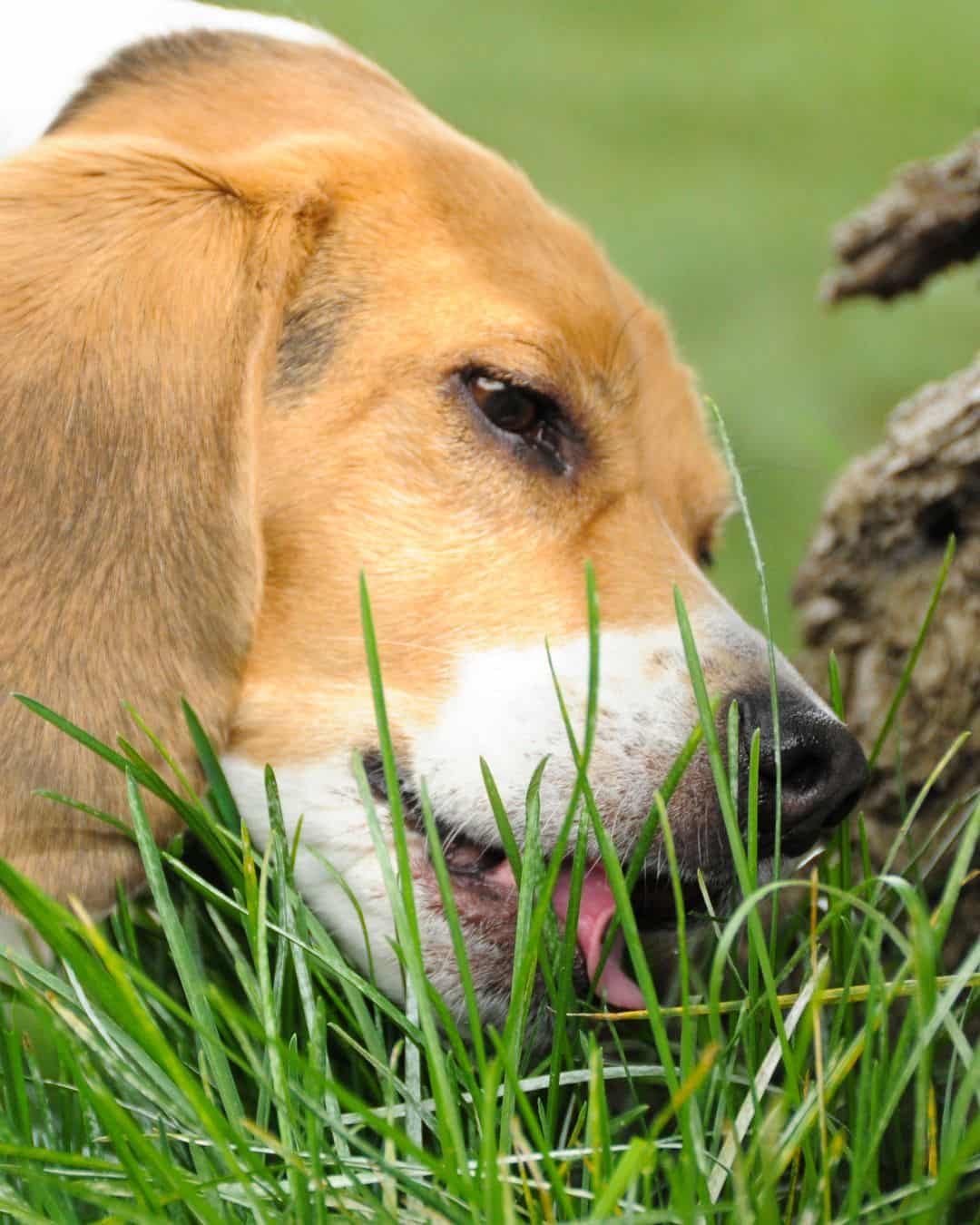 Now let's go over some ways to keep your grass-eating dog healthy:
Dog-friendly green space
It is a good idea to have a yard that is free from any chemicals. However, unless you have a fence, your dog may still graze in grass that you don't have control over. In that case, have an area in your yard (preferably an enclosed space unless you are always outside with them) completely chemical-free.
If your dog is truly a grass-lover, plant some healthy, safe alternatives like wheatgrass for a better snack. Work on training your dog to leave the lawn alone and condition him towards the wheatgrass instead.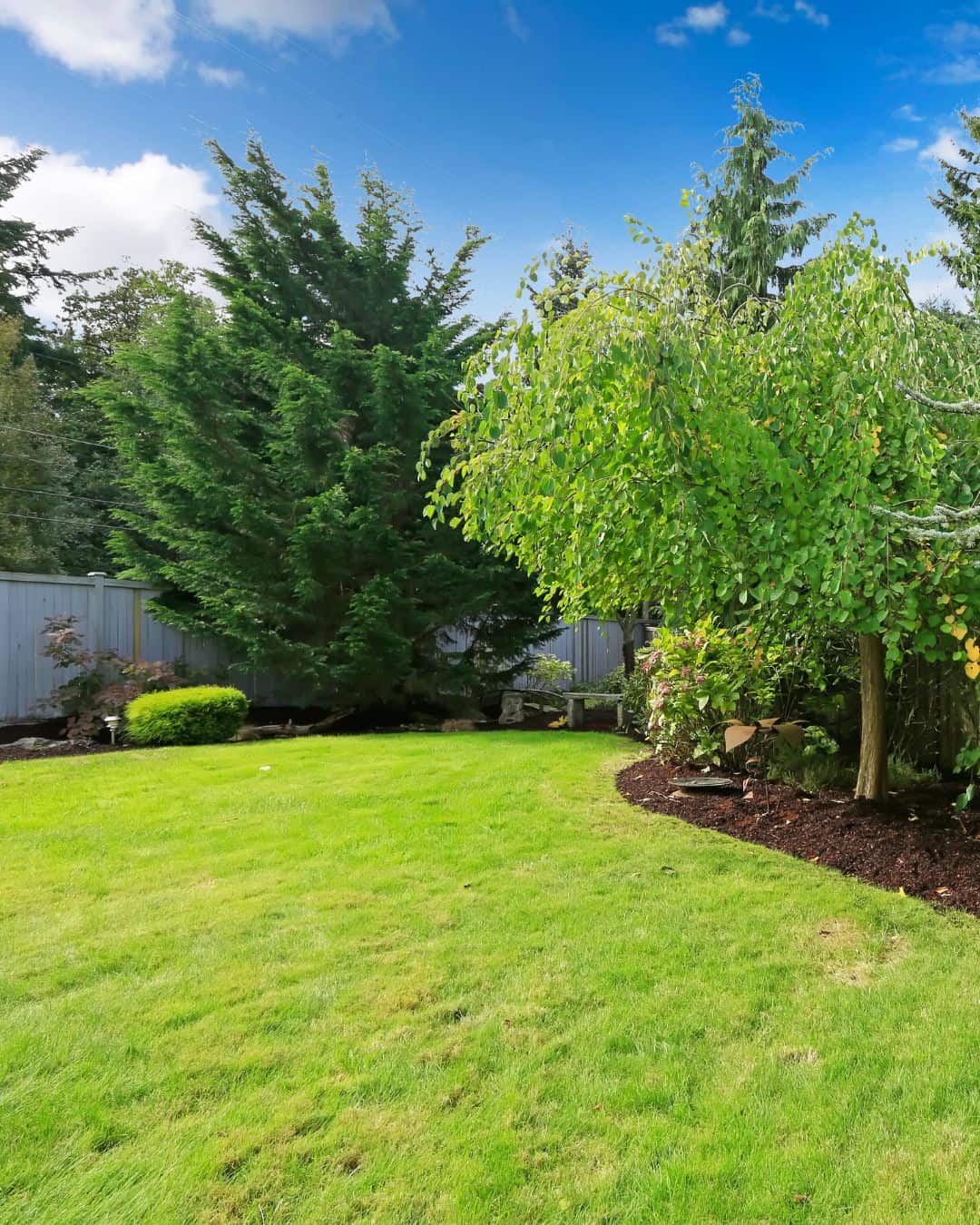 Remove feces from area
Be sure to remove all feces from the area that your dog is allowed to be in. It can contain and attract different parasites and insects that you don't want your dog to be around.
Be aware of house plants
If your dog stays inside by himself, he may be tempted to eat the leaves of any indoor plants that you have around the house. Using natural additives is a way to keep your houseplants dog-friendly. However, unless you're okay with your decorative plants having chunks removed, I suggest keeping them where any animals can't reach them.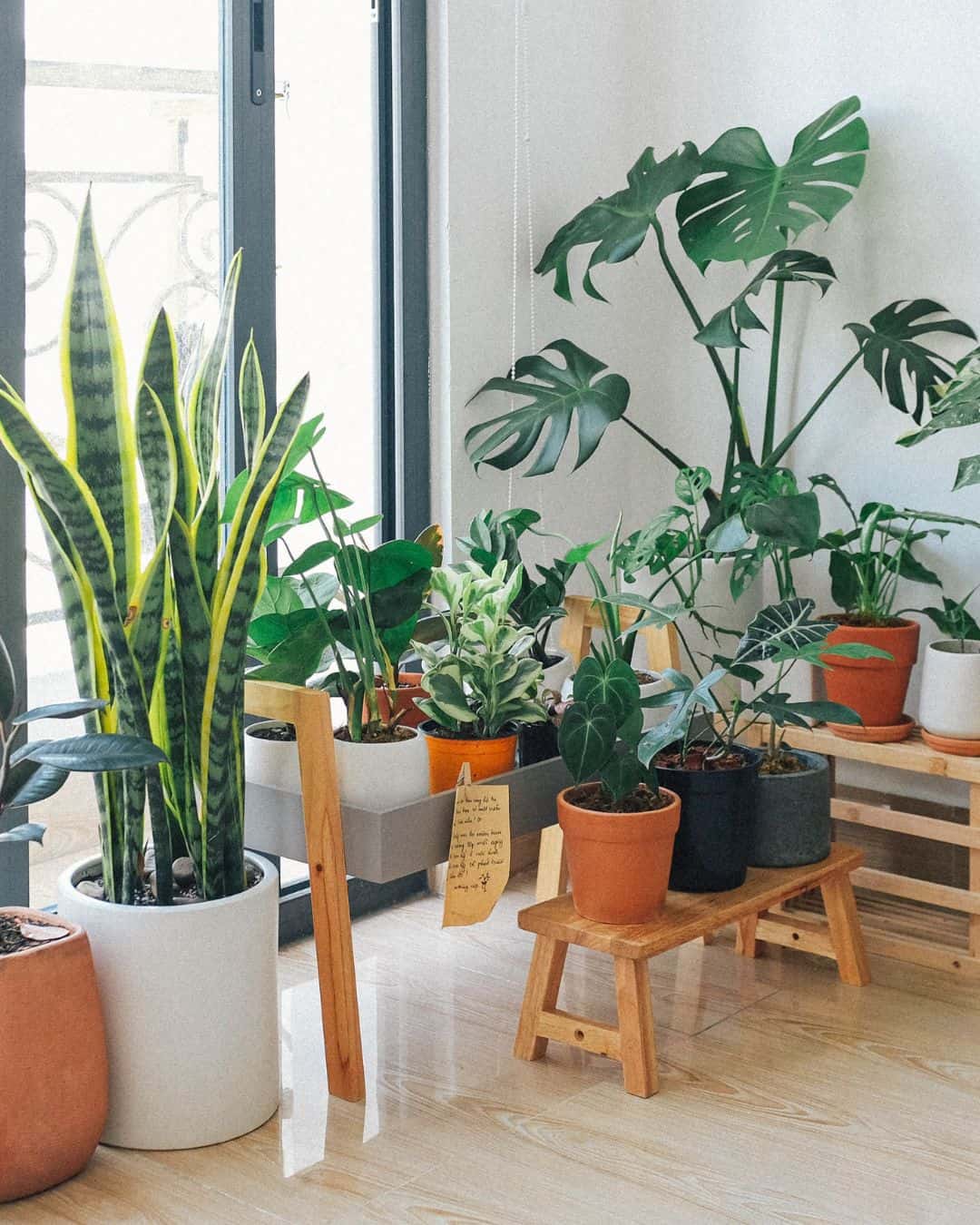 Also Check Out: