I am so happy to have Sarah of Sarah Bakes Gluten Free Treats here on Beard and Bonnet today! If you were a follower of B & B last Christmas you may remember Sarah's post here as a part of the 2012 Gluten Free All Stars series. Sarah always inspires me with her delectable posts and I love how she makes gluten-free baking attainable for everyone from the seasoned gluten free baking pro to someone who has just begun their gluten free journey. Check out the yummy treats in this post then hop over to Sarah's site and prepare to be tempted with every thing from vanilla chia seed pudding to gluten free & vegan pumpkin chocolate chip cookies.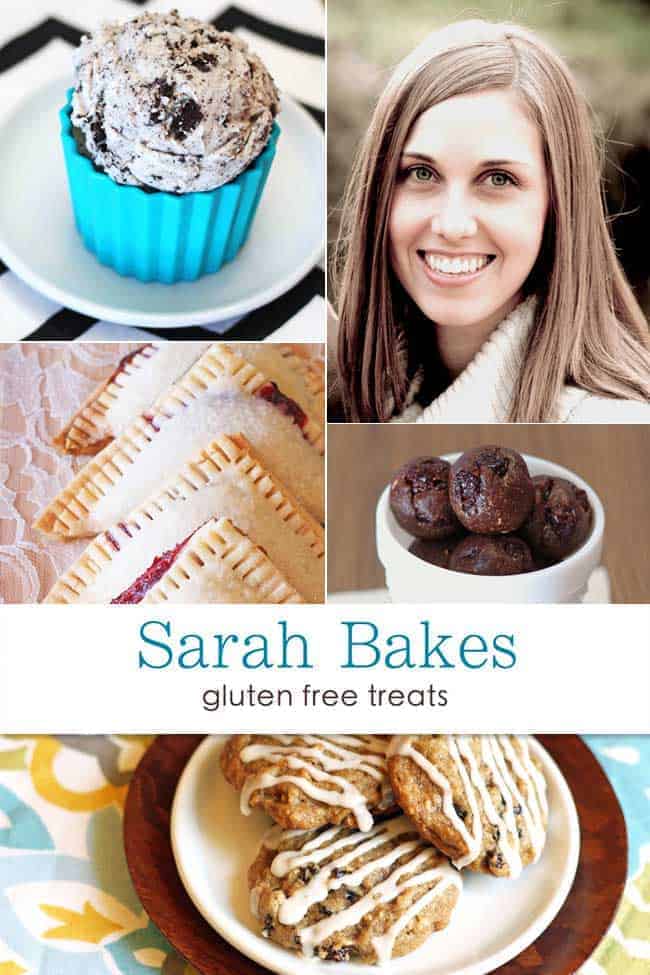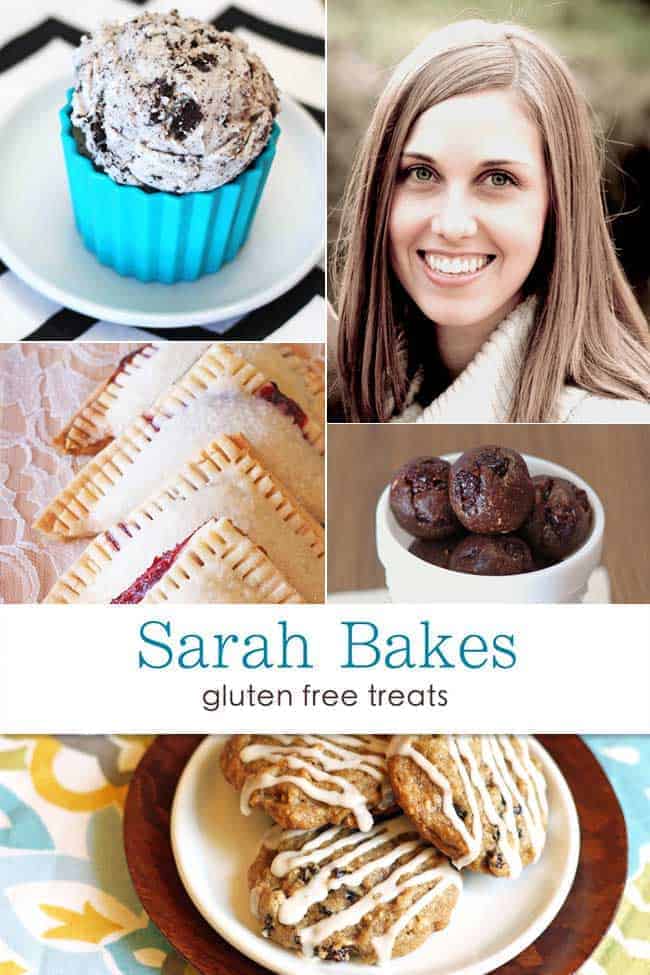 Hello there, Beard and Bonnet readers! My name is Sarah and I'm the baker/blogger from Sarah Bakes Gluten Free Treats. I've had a love for baking for as long as I can remember and for the past 3 years, I've been baking 100% gluten free! My husband has celiac disease and my son and I both have a gluten allergy. A lot of my baking is also dairy and egg free. It was quite the adventure, learning how to transition over to gluten free baking. There have been highs and lows, but it has been an amazing journey. Now my passion is to share delicious gluten free recipes with others so that they can also have the confidence to bake again!
Gluten Free & Dairy Free Cookies N' Cream Ice Cream
My family was so excited when I made this ice cream! Oh how we missed cookies n' cream ice cream. Made with creamy coconut milk and gluten free chocolate sandwich cookies, it's a little bit of heaven in every bite. Summer may be coming to an end, but ice cream never goes out of season in our house!
Gluten Free & Vegan Raspberry Hand Pies
I just love how cute these are! Almost too cute to eat, almost. No fork, no plate needed for these raspberry hand pies. A crispy, flaky crust filled with raspberry preserves. The top is sprinkled with sugar to give a nice crunch. I could eat these for breakfast and for dessert!
Gluten Free & Vegan Dark Chocolate Cherry Cookie Dough Bites
These dark chocolate cherry cookie dough bites are dangerous. Seriously. I make a batch of these and store them in the refrigerator. Anytime I need a little guilt-free chocolate treat, I can grab one (or two). Raw and so delicious!
Gluten Free & Vegan Glazed Oatmeal Raisin Cookies
Glazed oatmeal raisin cookies...a simple, classic cookie at it's finest. My family loves these cookies and that means they never last long when I make them. They are soft and have the perfect amount of sweetness with that drizzle of vanilla glaze. I enjoy my oatmeal raisin cookies with a cup of hot chai tea. Now I'm really ready for fall!