I love all of the flavors and scents of Fall! I anxiously await the arrival of Fall's produce all year, while everyone else is singing zucchini's praises in the Summer I am longing for all of the squash varieties that pop up in the Fall. I really am not picky when it comes to them; butternut, delicata, hubbard, acorn you name it, I LOVE it. So naturally when autumn comes around and graces us with all of its bounty, I can't help but constantly cook with it. Quite possibly the only food that I anticipate coming into season as much as the winter squash, if not more, are apples. Lucky me that they all happen to be in season at the same time…that means they can mingle in my oven right?
Yep, you read that right! I totally made my favorite apple dessert and I put squash in it too. It was a wild little notion after attempting a butternut ginger crumble with not so awesome results. It was almost like the apples and butternut squash that were all sitting in the produce bowl together on the counter started whispering to me. They looked like a cute little couple so I couldn't resist their desire to be joined together in one epic crumble. Turns out apples and butternut squash really dig each other and complement each other well in this baked treat and when you top them both with homemade whipped coconut cream they get even happier!
I am so happy to be sharing this quick and easy crumble recipe over on Henry Happened today! Hop on over and check it out by clicking here.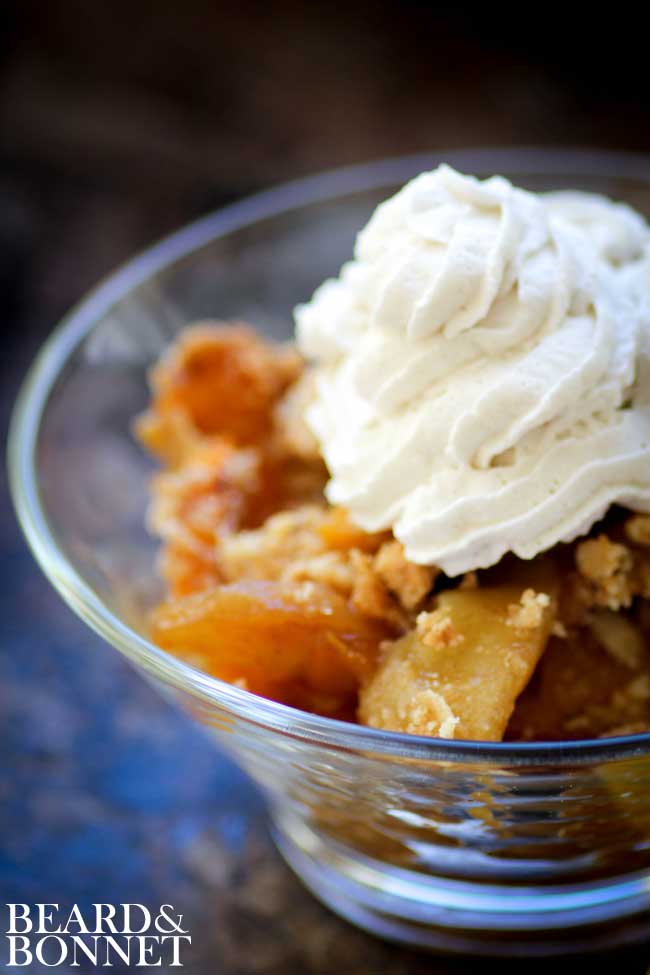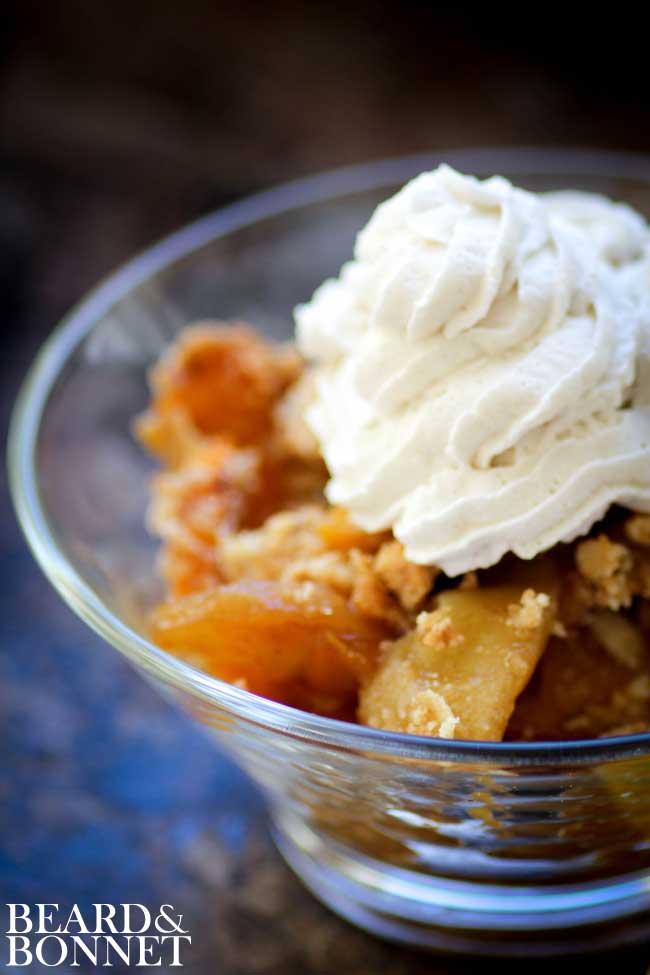 Still hungry for more gluten free dessert inspiration? I am sharing a delectable assortment of gluten free pies and tarts on Potluck today too! Click here to see my roundup!
(Visited 1 times, 1 visits today)