I have been known to keep a stash of gluten free brownie mix in my pantry. Is there anything simpler than measure, stir, and bake? I think not! My kids are always so excited when I make a batch of brownies for them and since the bulk of the work is already done it frees me up to get creative with the mix ins and toppings. Let's face it, in this crazy holiday season of baking, shopping, parties, wrapping, and all of the other endless list of tasks there are to do between now and Christmas we could all use a simple, decadent dessert to throw into the mix.
I made this batch the other day and they were so good I thought it would be a shame to not share them here with all of you. The coconut oil, shredded coconut, and pecans added into this mix reminded me of all of the flavors that I love in German Chocolate Cake minus the whole messy icing part. These brownies were so good in fact that the entire pan only lasted a little over 24 hours in my house.
Print
Coconut Pecan Brownies (Gluten Free & Dairy Free)
1

box gluten free brownie mix

3

eggs

¼ cup

water

½ cup

coconut oil, melted + more for greasing pan

½ cup

chopped pecans for batter +

¼ cup

chopped pecans for topping

¼ cup

sweetened shredded coconut
Instructions
Preheat the oven to 325° F and grease only the bottom of a glass 8" x 8" baking dish with coconut oil.
Stir together the brownie mix, eggs, water, and coconut oil in a large bowl until combined. (About 30-50 strokes) Fold in a ½ cup of chopped pecans and the shredded coconut until incorporated. Spread in the greased pan and sprinkle with the remaining ¼ cup chopped pecans.
Bake for approximately 42-45 minutes or until a toothpick inserted about an inch from the edge of the pan comes out clean. The center of the brownies will still be slightly jiggly and will set as they cool. Cool completely in the pan before cutting.
Notes
For a 9" x 9" metal or glass pan bake the brownies for 34-37 minutes
For a 9" x 13" glass or metal pan bake the brownies for 27-30 minutes
Recipe Card powered by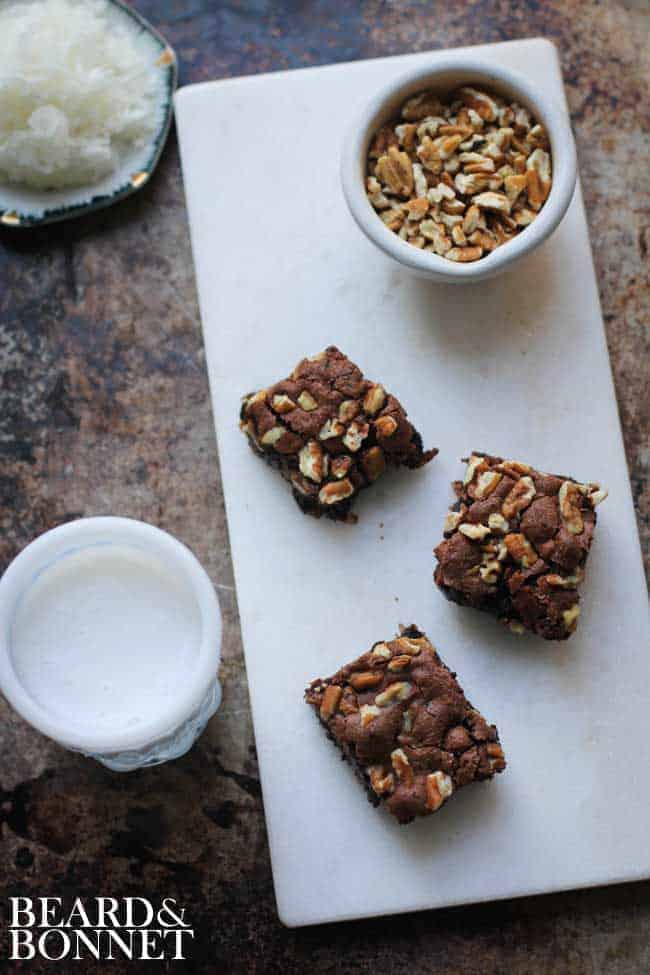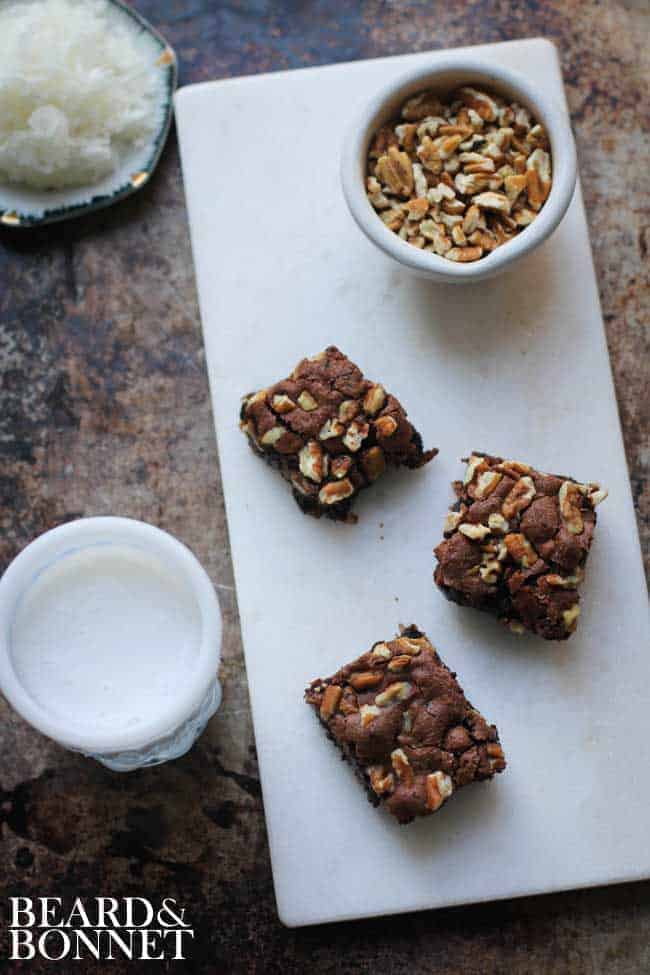 Interested in more brownie mix inspiration? Check out a few of my other dressed up brownie mix creations and get the recipes by clicking the pictures below.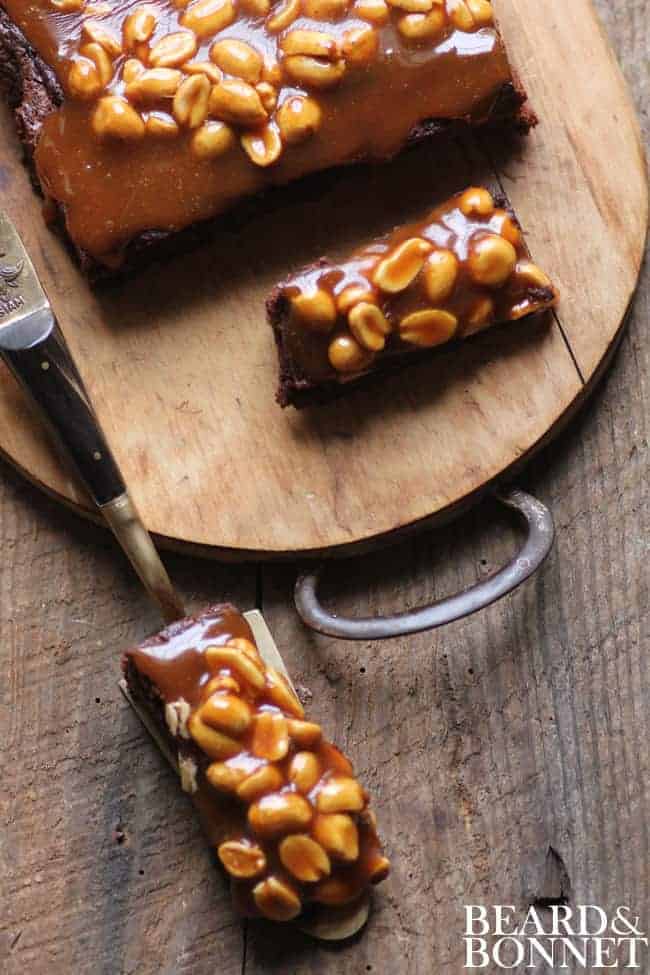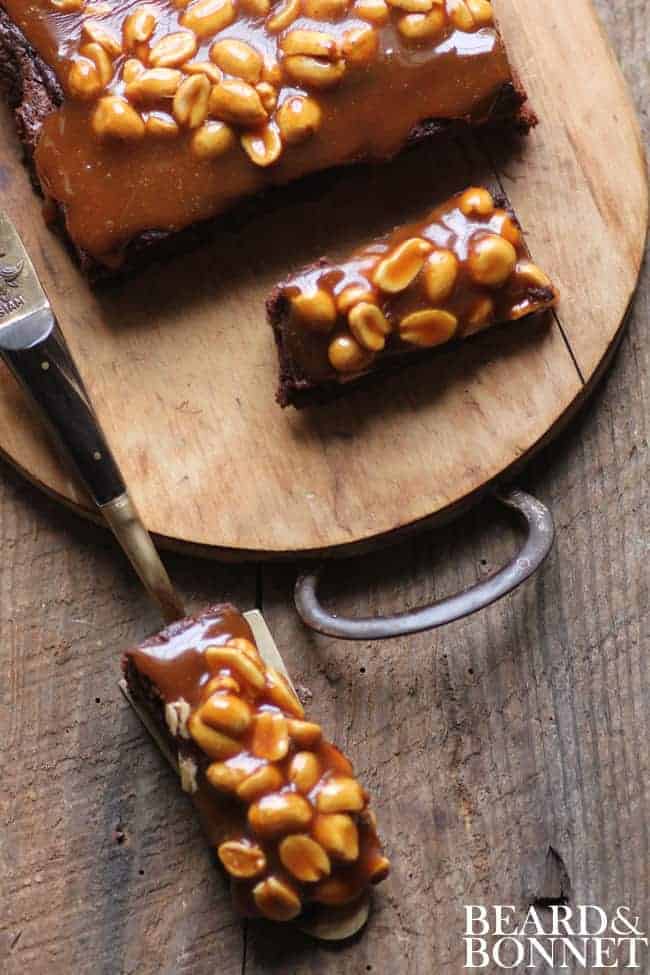 Disclosure: this post contains affiliate links