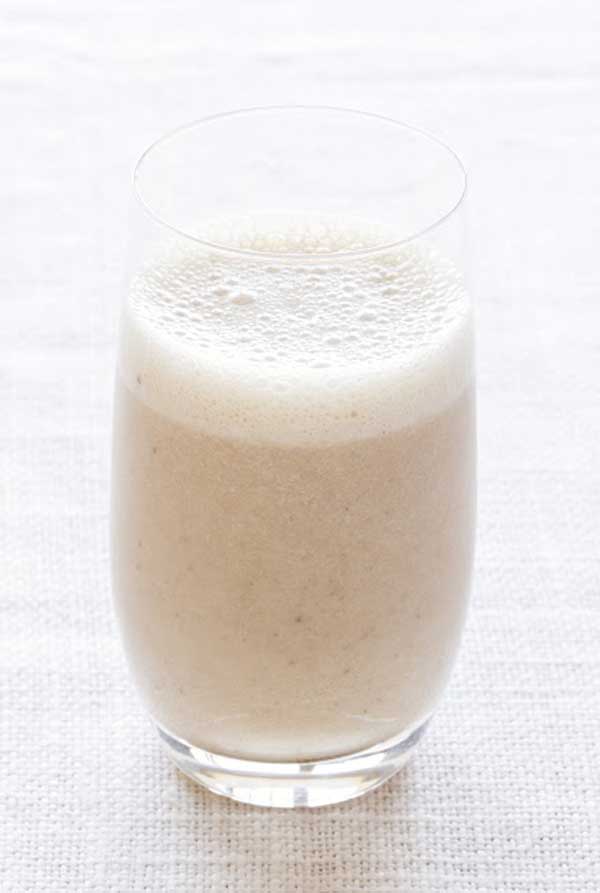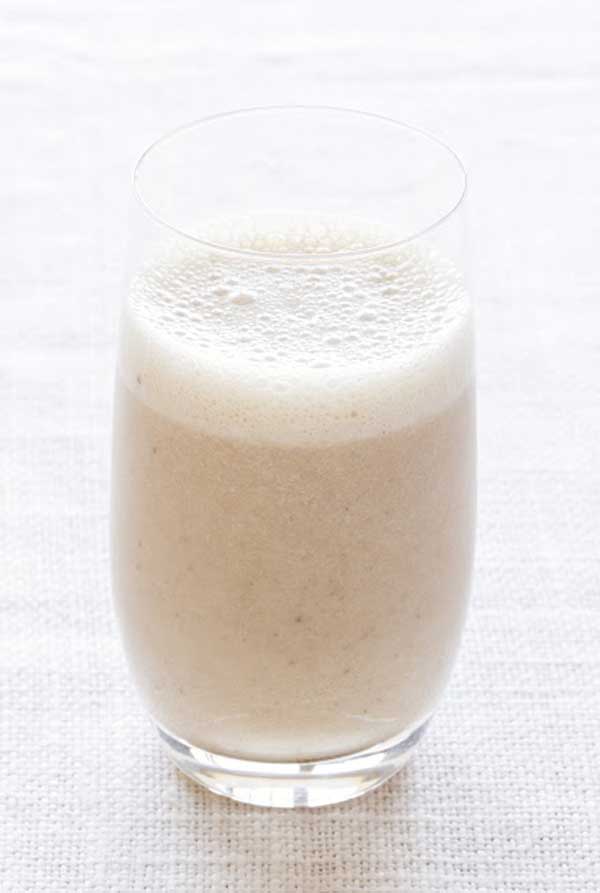 I am so happy to share a special recipe from my friend Tess, The Blender Girl, and a behind the scenes look at the new Blender Girl app! Maybe you remember when I shared Tess's cookbook a while back and the recipe for her amazing raw chocolate orange torte.  If you checked out that post then you know how much I adore Tess, her recipes, and her outlook on life. Take a second to read about  her new app, download the app for yourself, and then make this Chai Tai smoothie. It is AMAZING!

The Blender Girl and her healthy, blender-centric recipes have taken the world by storm—and in this comprehensive smoothie-making guide, she takes smoothies to the next level and helps you blast your way to good health and blended bliss. One hundred creative and delicious smoothie recipes each contain three additional boosters (like chia seeds, ginger, or wheatgrass) that ramp up the flavor, nutrient value, or both. And the unique search function lets you punch in what you feel (happy, sluggish, wired), need (a detox, to lose weight, to chill out), and crave (light and fruity, clean and green, an exotic ride) to find the right smoothie every day. Featuring gorgeous photographs of every recipe, an extensive ingredient glossary, shopping lists, blender tips, both Imperial and metric measurements, and other handy tips and tricks, this app makes it fun and easy to find your perfect blend.
Features include:
70 Delicious Smoothie Recipes: Plus, one additional smoothie recipe released weekly for a total of 100 recipes.
Stunning Full-color Photography: In addition to images of every smoothie recipe, the app includes photos of frequently used and recommended ingredients in the glossary.
Optional Flavor and Nutrition Boosters: Three additional ingredients per recipe can be added to boost flavor complexity, nutrition, or both. Use one, two, or all three options according to your taste or sense of adventure.
Unique Search Functionality: Search by ingredient, dietary preferences, or recipe type, or use the unique story feature and fill in "I feel, I need, I crave" options to find smoothies that fit your mood on any given day.
Special Dietary and Nutritional Information: Recipe summaries list the health benefits of each smoothie, special icons flag recipes that are appropriate for specific needs (weight loss, anti-inflammatory, high-protein, alkaline, and so on), and nutritional info provides calories, fat, sodium, carbs, fiber, sugar, protein, calcium, and iron levels.
Imperial and Metric Measurements: Set the app to display your preferred system of recipe measures.
Customized User Settings: Personalize your experience by setting dietary preferences and update alerts or toggle between Imperial and metric measurements.
Comprehensive Glossary: Expanded information on the nutritional benefits of the recipes, including tips on selecting, storing, and incorporating ingredients—along with labeled photos--help you create your own delicious blends.
FAQs and Practical Tips: Straightforward answers to frequently asked questions, along with tips on building smoothies and using both conventional and high-speed blenders, give you all the information you need to become a smoothie-making whiz.
Blender Recommendations: The Blender Girl shares her favorite blenders.
Favorites: Identify your favorite smoothies so you can find them quickly.
Notes: Store recipe comments right on the recipe page to keep track of any tweaks you made, ideas for next time, or tasting notes, so you can find your perfect blend every time.
Share-a-Smoothie Capability: Share recipes with your friends and family via email or through social media on Facebook, Twitter, and Pinterest.
Quick and Easy Shopping Lists: Create simple shopping lists right from the recipes that can be edited and supplemented, then email it to yourself or a friend.
Sample Recipes:
Tastes-like-ice-cream kale
Antioxidant avenger
Green mojito
Liver lover
Happy hydration
Honeydewy skin
Brownie batter
Hangover helper
Bloody Mary might be
Morning sunshine
Sleep spell
Photo by Erin Kunkel from The Blender Girl Smoothies app © Tess Masters, copyright (c) 2014. Published by Ten Speed Press, an imprint of Random House LLC.
Print
Chai Tai Smoothie and The Blender Girl Smoothie App
If the world were ending, I'd make this decadent treat my finale. The incredible creaminess and blend of warm spices will make you weak in the knees. The boosters add an injection of protein and omega-3s—so you may feel a tad less cheeky as you head to heaven.
1 cup

(240ml) unsweetened almond milk or other nut, grain, or seed milk (strained if homemade)

1 cup

(240ml) coconut water

¼ cup

(

43g

) chopped pitted dates (soaked, if using a conventional blender)

1 teaspoon

natural vanilla extract

½ teaspoon

ground cinnamon

¼ teaspoon

ground ginger

⅛ teaspoon

ground nutmeg

⅛ teaspoon

ground cardamom
Pinch of ground cloves
Pinch of natural salt (optional, to bring out flavors)

2

medium frozen sliced bananas

1 cup

(

125g

) ice cubes (optional)
Instructions
Throw all of the ingredients into your blender and puree on high for 30 to 60 seconds, until
smooth and creamy.
Notes
Boosters
1 tablespoon blanched raw almonds, soaked
1 tablespoon chia seeds
1 tablespoon flaxseed oil
Recipe from The Blender Girl Smoothies app © Tess Masters, copyright (c) 2014. Published by
Ten Speed Press, an imprint of Random House LLC.
Recipe Card powered by