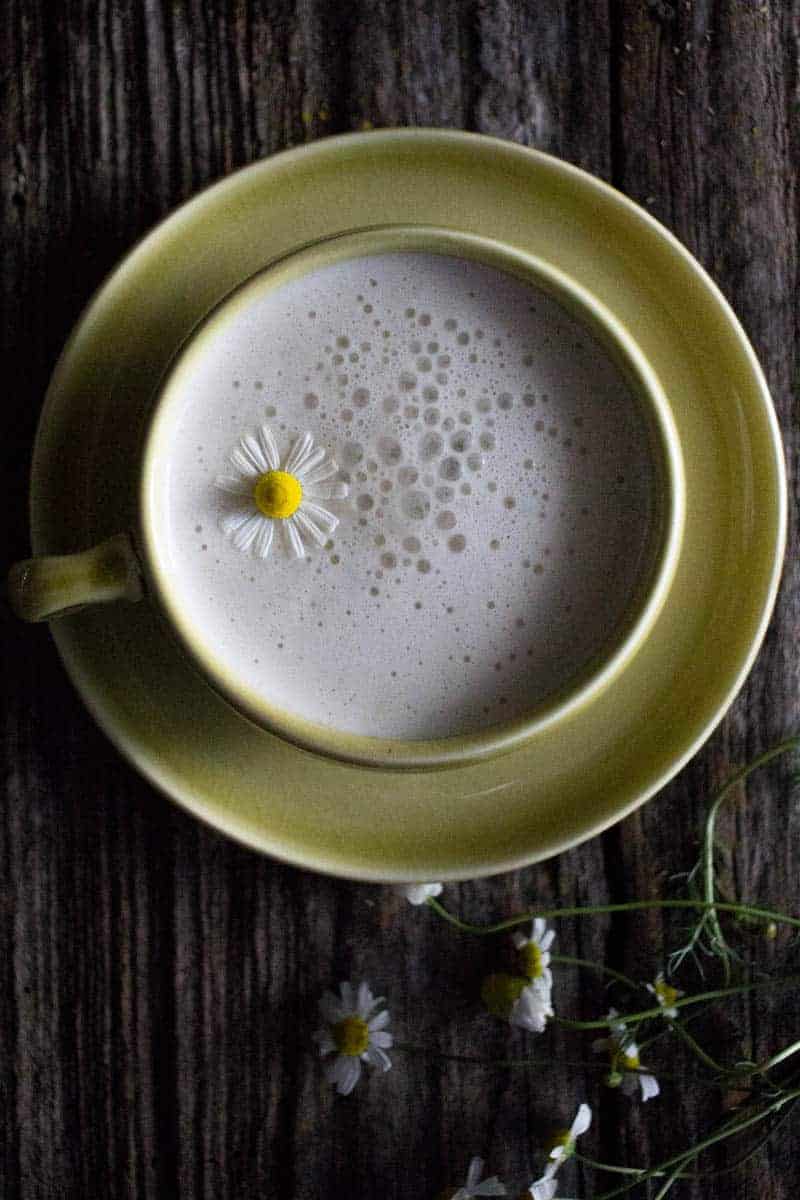 If you and I were to hang out and have a discussion about life and what really goes on behind the scenes of this site I would probably divulge to you that I have been on a mission to create a better night's sleep for Todd and myself. It seems the older we get the more exhausted we are; we are over worked, over stressed, over extended and frankly we can't sleep!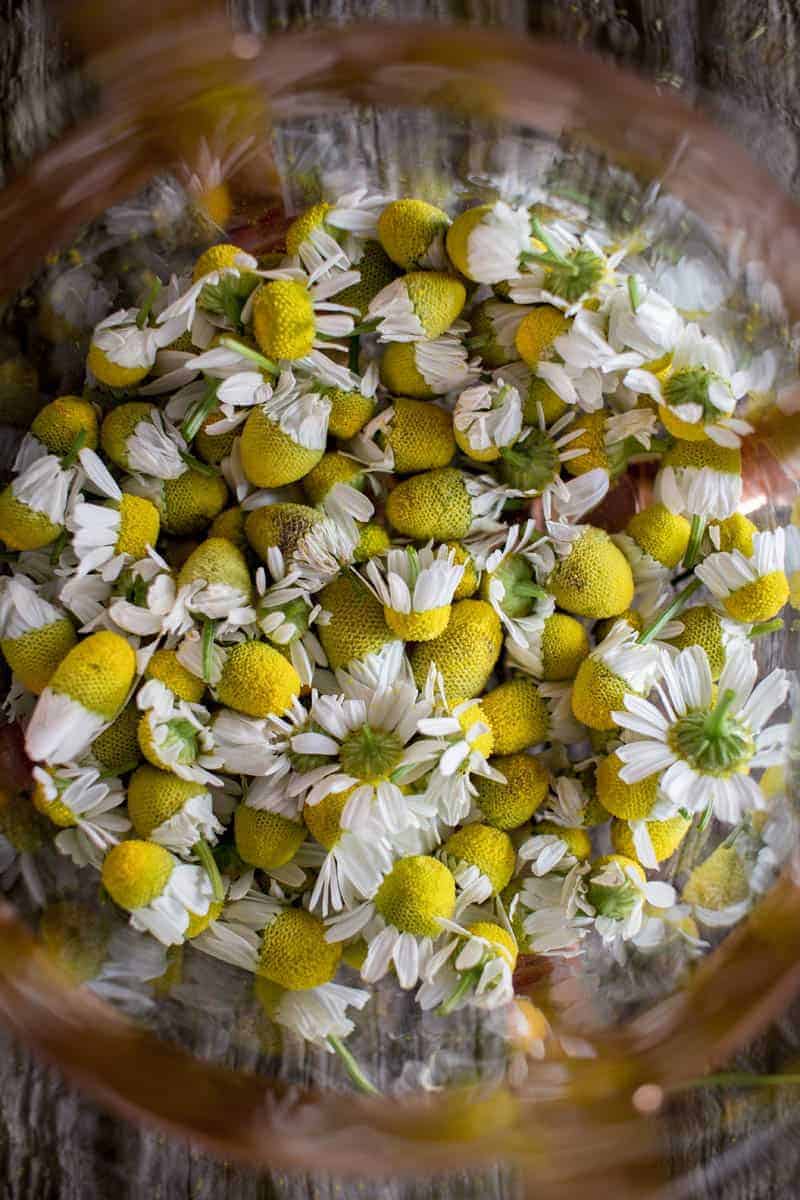 I have been obsessing over natural sleep aids and the quest for a better night's sleep for almost a year now. I have tried practically everything from banning electronics and TV from our bedroom (honestly, that one didn't get a fair shot - we sucked at it!) to diffusing essential oils in our bedroom at night that are known for their relaxation properties and just about everything in between. I have made homemade sleep bombs (AKA: veggie capsules loaded with essential oils that promote sleep), bought pricey sleep dusts, and even acquired a few sleep masks to block out any and all light that breaks in through our curtains. I have spent a lot, learned a lot and honestly have come to the conclusion that the only way to get a good night's sleep - a solid night's sleep - at least for us, is the ritual we put into place that starts well before our heads hit the pillow.
Where I used to immediately hop back online to work after the dishes were done I have learned that I instead have to dive head first into the art of winding down. Yes, that's right, the key to actually getting a good night's sleep, at least for us, isn't actually a sleep aid at all, it's a process. Ironically, it isn't that different from how my mother readied me for sleep as a child either.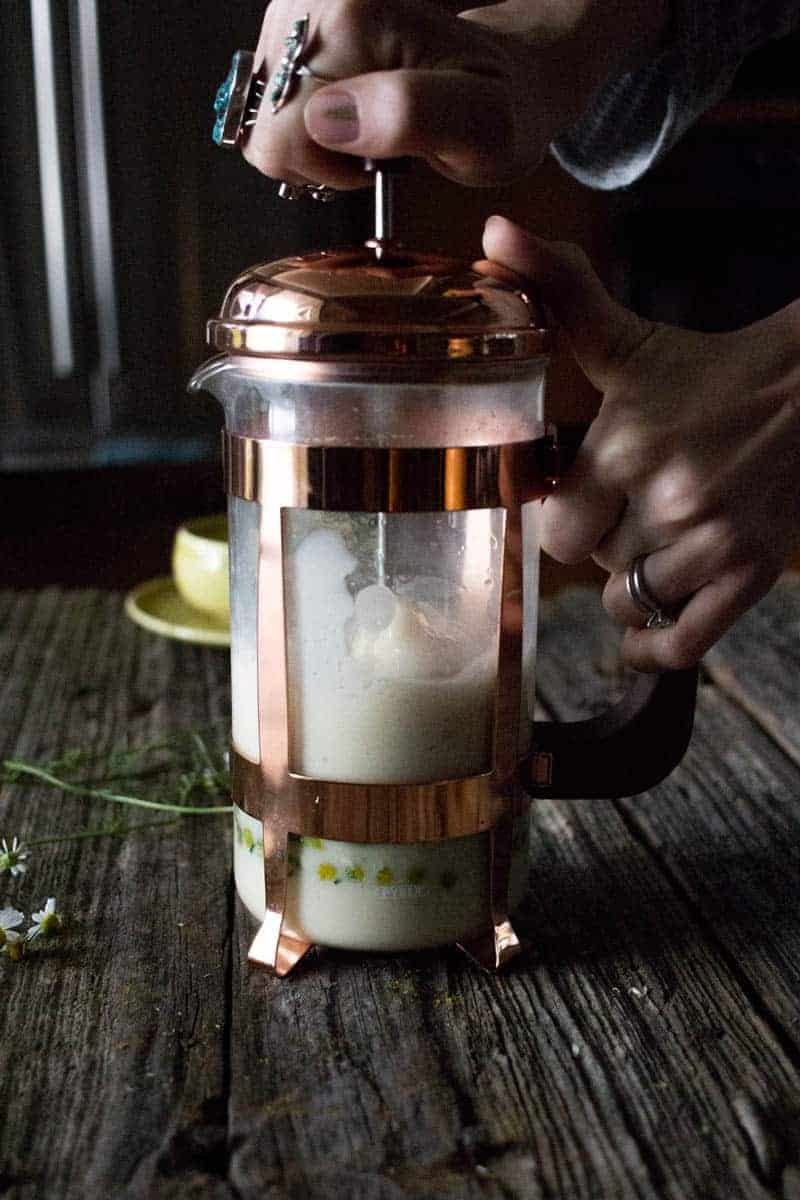 My mom was a master of the evening ritual. She would feed us dinner, we would play while she cleaned the kitchen then she would set me up on the kitchen counter and wash my hair in the sink. She would work up a rich lather on my locks and chit chat about our day while she had a small pot of milk warming on the stove. After she wrapped my head in a towel she would hand me a mug of warm milk before we headed off to her room where we would sit in the floor, my head in her lap and she would dry my hair, running her fingers through my hair all the while, unknowingly to me, setting me up for a tranquil night's sleep that I haven't been able to recreate for myself as an adult.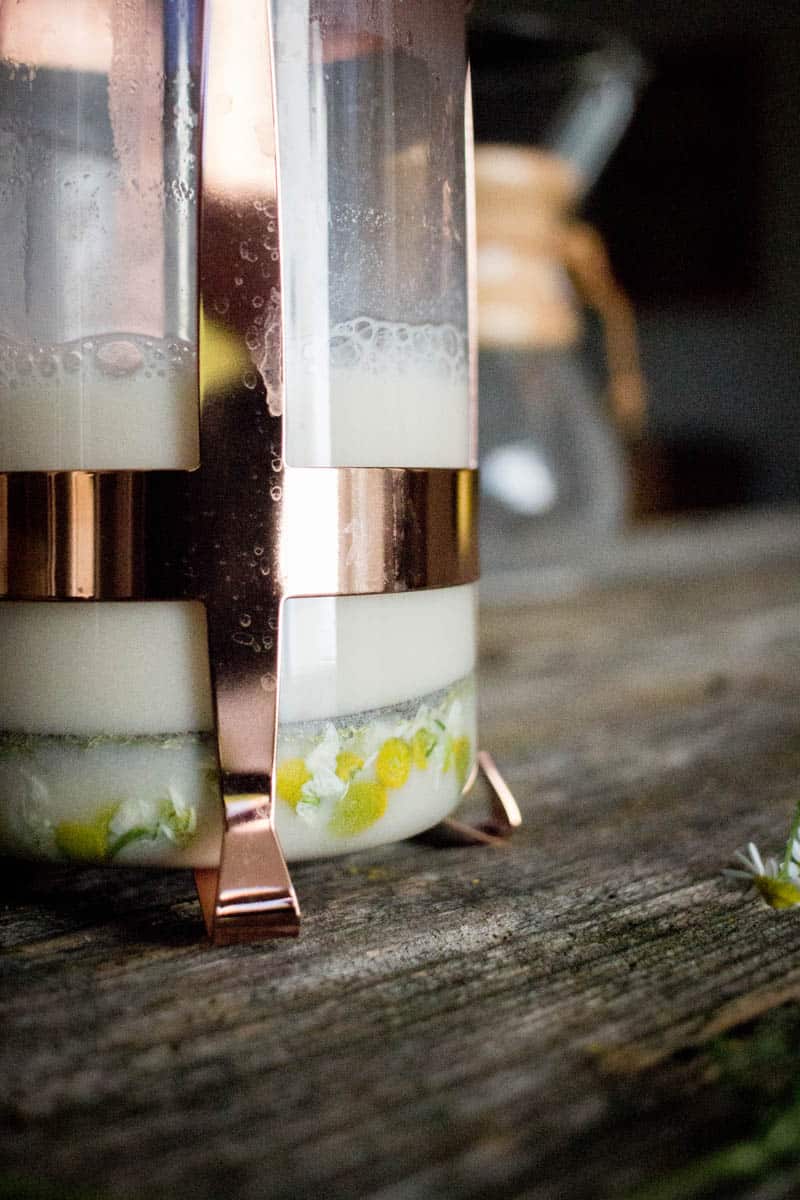 By now you are probably wondering what our new sleepy time evening ritual is, it actually starts with this simple 2-ingredient chamomile steamer. My fellow latte loving friend Sabrina of Vigor and Sage turned me on to the fact that you can make frothy drinks in a coffee press without the need for a fancy espresso machine or milk frother and the amazing concept of a flower inspired evening sip.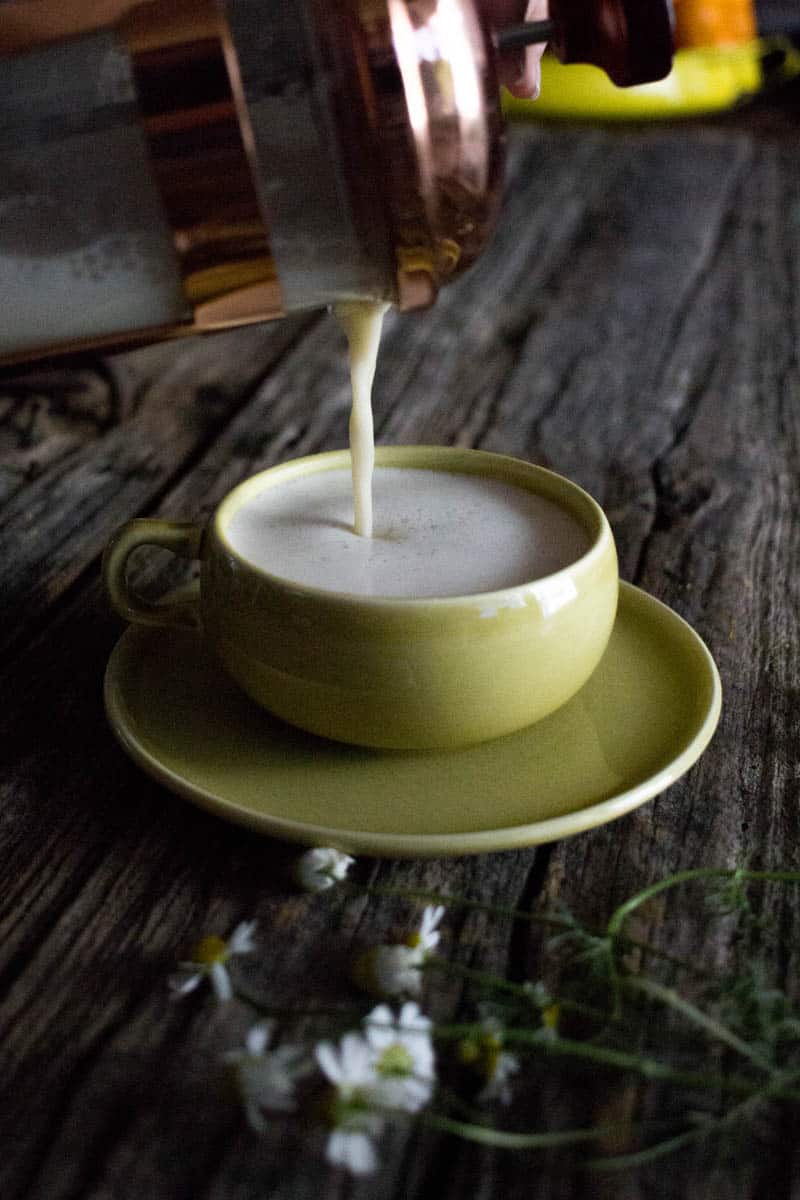 As far as the rest of our sleepy time ritual it varies from evening to evening and whether or not our kids decide to interrupt our quest for sleep or not. However on a perfect night I like to soak in a detoxifying bath while sipping on my chamomile steamer and Todd sits in our bedroom and softly strums his favorite songs on the guitar. Meanwhile, I diffuse our favorite relaxing essential oils like Hinoki or Peace & Calming. Sometimes if a day has been really stressful and we aren't able to wind ourselves down we go back to my bag of tricks for the moon dust or a sleep bomb, but usually the simple act of setting the intention of a relaxing evening and a restful night's sleep is enough.
What about you? Do you have trouble sleeping or have you found ways to create a ritual for yourself at night to wind down?
[mc4wp_form id="7635"]
Print
Chamomile Steamer
Can't find fresh chamomile at your farmer's market? Don't worry, you can purchase dried organic chamomile blossoms online simply substitute 2 tablespoons dried flowers for every 4 tablespoons fresh.
Author:
Prep Time:

5 mins

Cook Time:

4 mins

Total Time:

9 mins

Yield:

1

1

x
¼ cup

fresh chamomile buds

¾ cup

cashew milk, heated to just below boiling
chamomile and citrus simple syrup, agave or honey to sweeten, if desired
Instructions
Place the fresh chamomile into a French press pour the warmed cashew milk over the top, place the plunger unit on top of the pot turning the lid to close off the pour spout opening and allow the buds to steep for 4 minutes.
Hold the pot handle firmly with the spout turned away from you, then using just the weight of your hand, apply slight pressure on top of the knob to lower the plunger straight down into the pot, then quickly pull back up repeating this process aerating the cashew milk which will create the foam.
Once the milk is frothed to your liking, push the plunger all the way down to separate the frothed milk from the flowers and pour to serve. Add sweetener if desired.
Recipe Card powered by