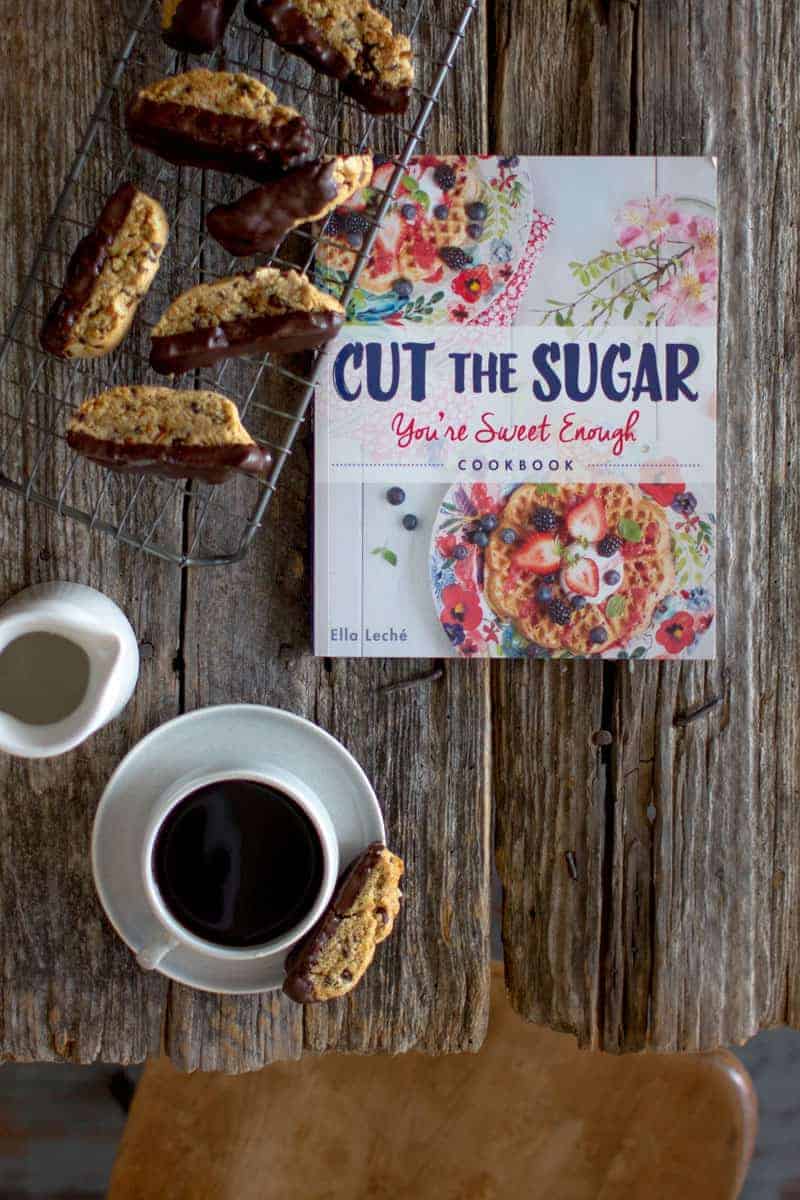 The first time I laid eyes on Ella Leche's cookbook, Cut the Sugar- You're Sweet Enough, I knew exactly what I was going to make! Her Chocolate-Dipped Almond and Cacao Nib Biscotti. These little gems called my name from the second I flipped open the book. I mean look at them, they are perfection!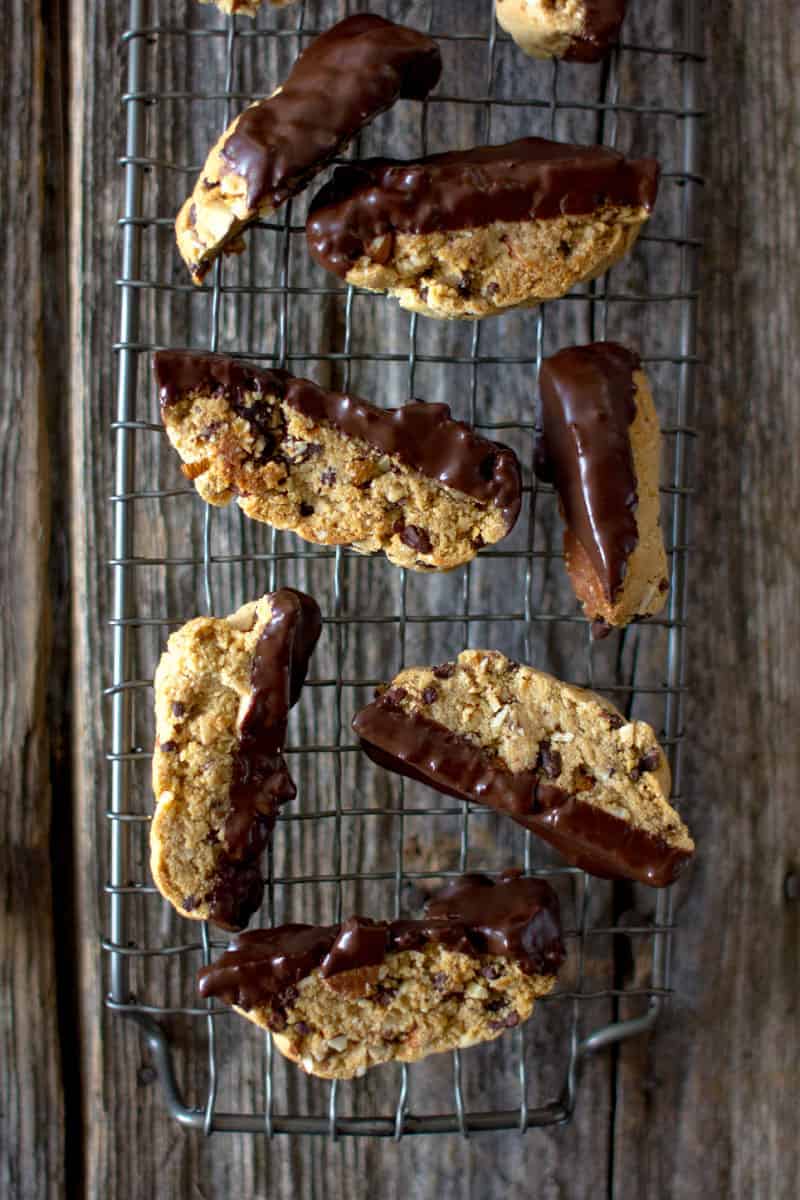 Todd and I used to start every single day with coffee and biscotti. They were our guilty little pleasures that enticed us to rise out of bed a tad bit earlier on the weekdays so that we could indulge in their subtle sweetness while watching the morning news together. It was always the perfect start to the morning. Just me and him, a couple cups of coffee and a crunchy biscotti. It sounds so simple, and it was, but to us it was perfection!
Unfortunately, those little early morning indulgences were one of the first things to go when we learned that gluten was causing Todd's respiratory issues and chronic joint pain. It was sad to break that tradition, but necessary for him to regain his health. We have tried replacing the biscotti over the years with other gluten free versions, but nothing quite hit the spot and honestly, some of them were downright gross!
We enjoyed our first coffee and biscotti morning together in over 4 years last week - it was so wonderful to sit and talk about all of things that have changed in our lives since the last time we had a morning biscotti date. We've come a long way these past 4 years and we are so much better for the journey that we have taken.
[mc4wp_form id="7635"]
Print
Chocolate-Dipped Almond and Cacao Nib Biscotti
4 cups

almond flour

2 tablespoons

arrowroot or tapioca starch

1 teaspoon

baking soda

½ teaspoon

sea salt

½ cup

coconut nectar or maple syrup

2 teaspoons

almond extract

½ cup

raw almonds, chopped

½ cup

raw cacao nibs

½ cup

unsweetened dark chocolate, for dipping

5

-

10

drops liquid stevia
Instructions
Preheat the oven to 350°F and line a baking sheet with parchment paper.
Whisk the flour, starch, baking soda and salt in a bowl. Mix in the coconut nectar and almond extract. Fold in the almonds and cacao nibs. Halve the dough and roll into logs about 3 inches wide, 12 to inches long, and
inches high.
Bake the logs for 14 to 20 minutes. Remove from the oven and let cool for 10 minutes. In the meantime, lower the oven temperature to 250°F.
Slice the logs on the diagonal ¾-inch thick. Place the biscotti flat on the baking sheet, Bake for 10 minutes on each side.
Melt the chocolate in a double boiler, add the stevia, stir to combine, and dip the bottom of each biscotti. Place in the fridge to set, about 10 minutes. Store in an airtight container at room temperature for up to 1 week.
Recipe Card powered by