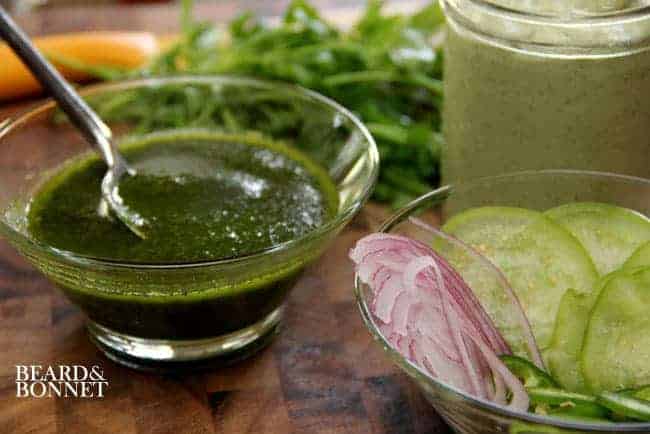 There are a handful of things that I always have on hand in my pantry and this pesto is one of them. You can use it in anyway that you want. Our favorite uses are pasta, tacos, and Mexican pizza. There is no wrong application for this flavorful little sauce.
Cilantro + Roasted Sunflower Seed Pesto
2 cups and then some chopped cilantro leaves and stems
2 tablespoons roasted sunflower seeds, chopped
1 clove crushed garlic
juice of one small lime
3/4 cup olive oil
salt and freshly ground black pepper to taste
Place all the ingredients in a blender and process until desired consistency. Season with salt and pepper.
(Visited 63 times, 63 visits today)