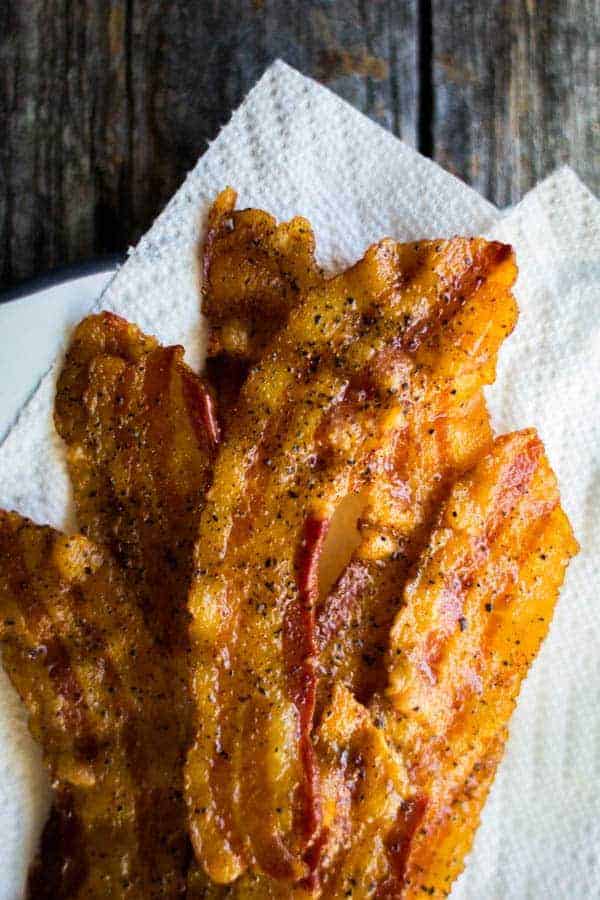 Avoid a mess with Extra Crispy Oven Baked Bacon.
I am a mega fan of bacon, but I have never been a fan of cooking bacon on the stove top. It spurts and splatters grease everywhere and gets the house all smoky! Honestly, the cleanup isn't that fun either. That's where oven baked bacon comes in.
Baking bacon in the oven makes quick work of a messy job. I don't have to worry about keeping an eye on the stove or getting bacon grease on my clothes. Not to mention that since I line my pans with tin foil, there is hardly any cleanup involved. That's a total mom win!!
If you've tried the Extra Crispy Oven Baked Bacon, I would be so grateful if you would rate the recipe. Let me know what you think in the comments below. I just love hearing from you and your reviews and comments really help others that visit This Mess is Ours!
Print
Extra Crispy Oven Baked Bacon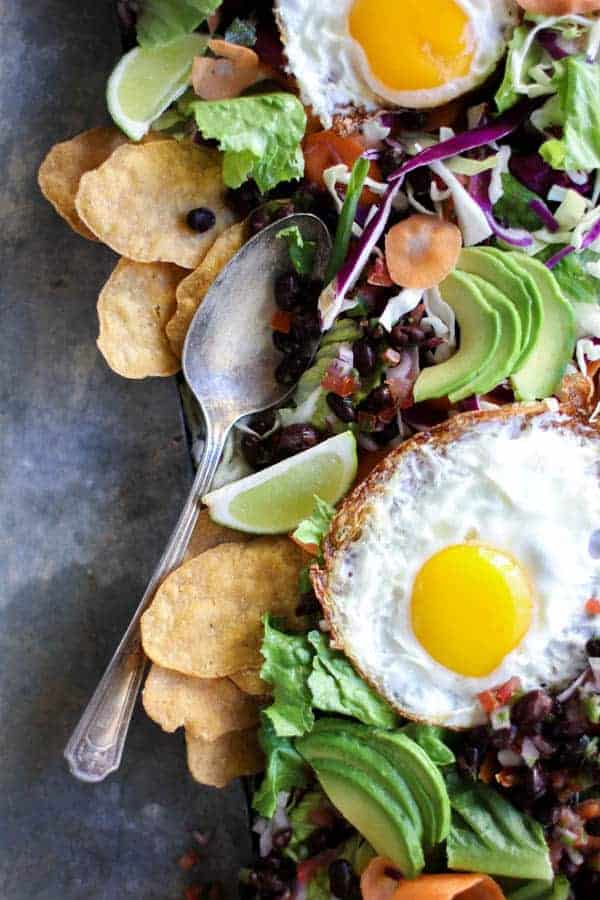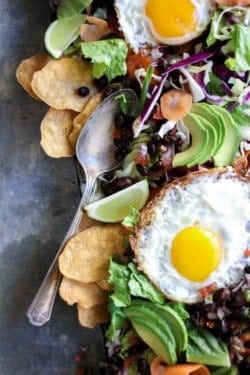 Want to bake thick cut bacon? You totally can, but you will need to increse the baking time and just keep an eye on it so that it doesn't burn!
Don't forget to rate the recipe and let me know what you think about this oven baked bacon recipe in the comments below. I just love hearing from you and your reviews/comments really help other people that visit This Mess is Ours!
Author:
Prep Time:

5 mins

Cook Time:

15 mins

Total Time:

20 mins

Yield:

1

pack of bacon

1

x
Scale
Ingredients
1

pack gluten free bacon, we really like Applegate, not thick cut
black pepper to taste
Instructions
Line a baking sheet with tin foil then place a baking rack on top. (I have a rack for cooling cookies that I use for making bacon too.) Arrange the bacon on the rack in an even layer without the bacon slices touching or overlapping. Sprinkle fresh cracked peper over the top according to taste.
Preheat the oven to 400°F and immediatly place the pan with the bacon in the oven. Let cook for 15 minutes before checking on the bacon for desired crispness. I usually go about 17-18 minutes because we like it really crispy.
Recipe Card powered by
Want to be a part of our online community outside of the blog? It's easy!! All you have to do is follow @THISMESSISOURS on FACEBOOK, INSTAGRAM, TWITTER, YOUTUBE, or PINTEREST to see cooking demos and peeks into our day to day life.
So now you have your meat, it's time for our 3 favorite veggie main pairings!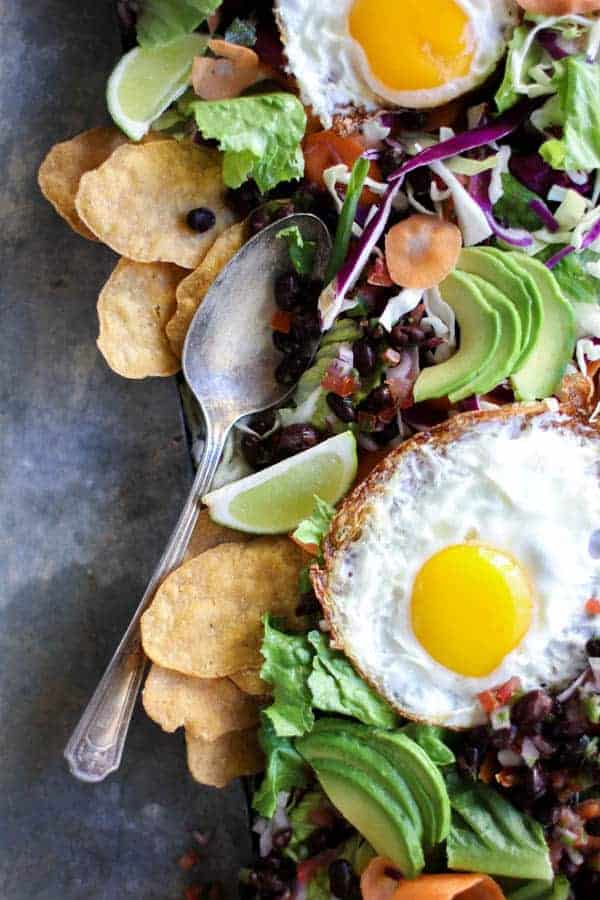 Huevos Rancheros Breakfast Salad || Seriously, who doesn't LOVE huevos rancheros in all of its forms? We've made just about every version imaginable of this classic Mexican breakfast and it never gets old! Whichever version I serve, my kids and I always douse ours in a hearty dose of bacon "sprinkles" for an extra layer of flavor.
Crispy Eggplant Bacon Breakfast Bowl || While the star of this recipe is the crispy eggplant bacon, the rest of the bowl is a pretty phenomenal recipe on its own. Todd loves the veggie based version. Our kids pile theirs high with crispy oven baked bacon. I greedily pile my bowl high with both! To each their own!
Fried Green Tomato Po'Boys || I'm from the south and you know what they say, "You can take the girl out of the south, but you can' t take the south out of the girl!" Fried green tomatoes are my jam. I just love how they take me back to my Papa's garden as a little girl. This rich sandwich screams for salty strips of bacon to balance the tart green tomatoes and spicy cajun rémoulade sauce!!
Frequently Asked Questions
SaveSave
SaveSave
(Visited 101 times, 101 visits today)