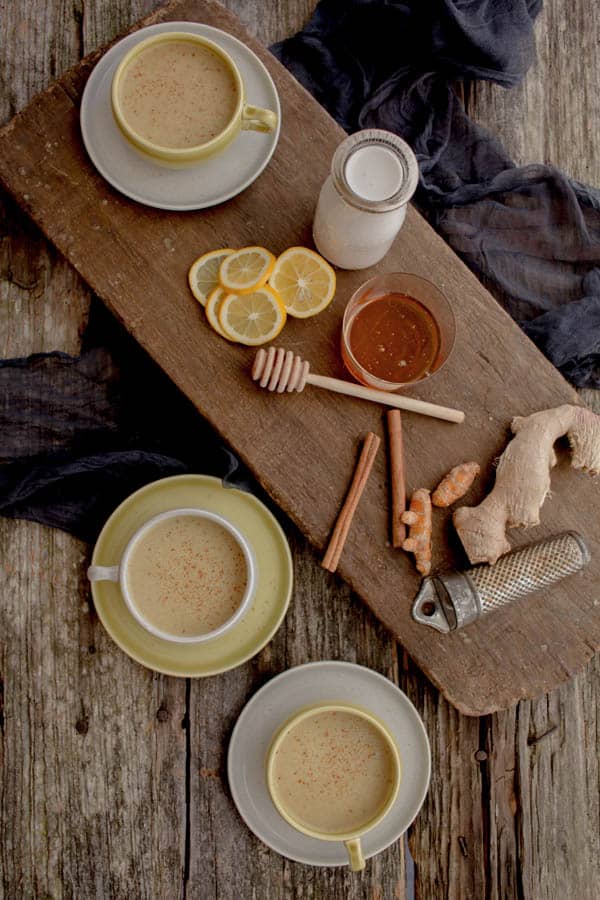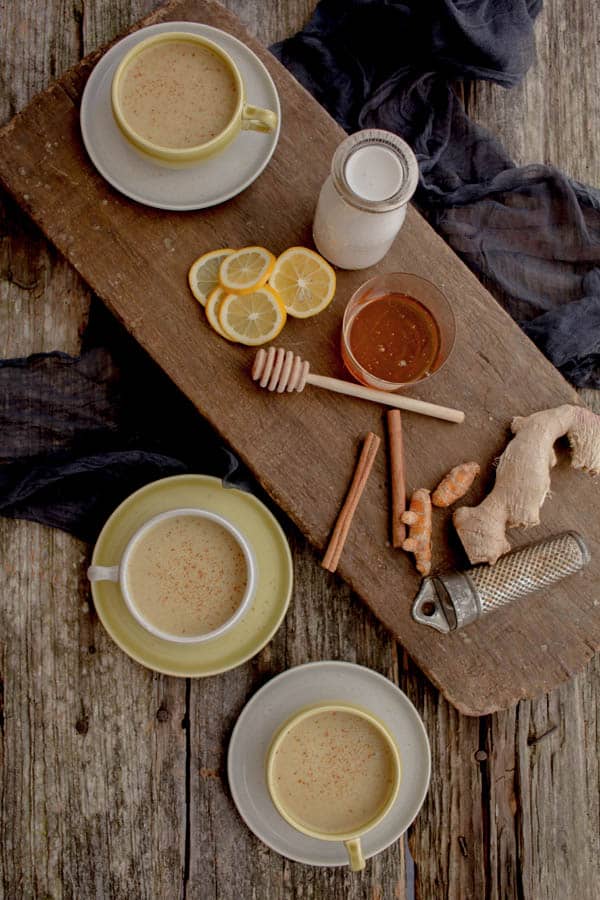 Watch out! I have been Googling anti-inflammatory foods for the past week! Hence this super delish, but also very good for you Golden Milk Turmeric Latte.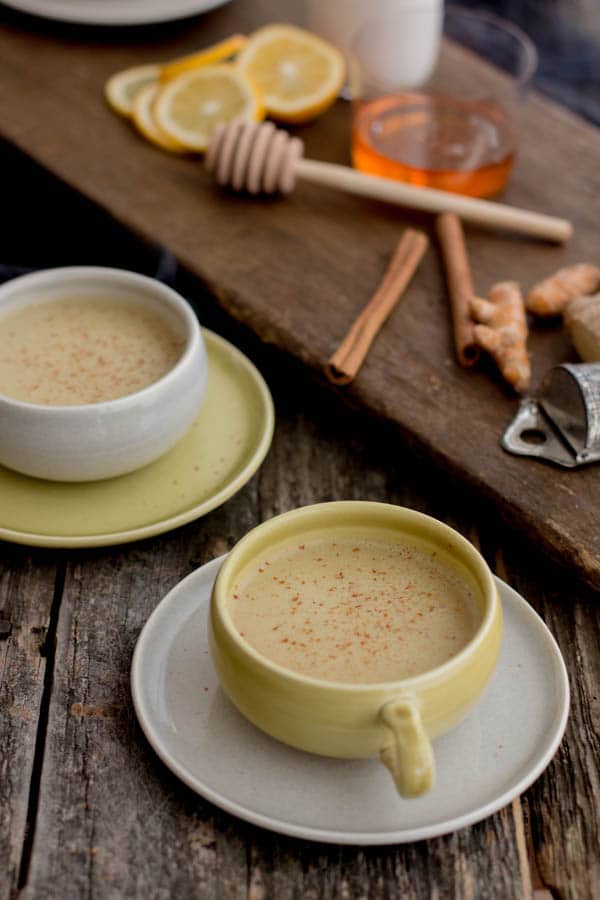 Maybe I should give you a bit of background as to why I have gone on a Google bender. My daughter seems to be constantly hurting herself now that its volleyball season and I am doing everything in my power to keep my sanity over here. Currently she has been sidelined from the game with a brace and crutches due to an injury to her ankle. The doctor says to give her over the counter medicine daily to reduce the inflammation, but I feel like that is a very short term solution because who really wants to feed their 14 year old kid Aleve everyday?
So, after a few intense Goggle sessions I decided that along with upping the leafy green vegetables, broccoli, coconut oil and walnuts that Eliza already eats on the regular I needed to up her intake of foods like turmeric and ginger. That's when it hit me, one of my favorite restaurants in LA serves up a Golden Latte made with turmeric that is so good I knew E would go for it. I just had to play around with the ingredients and make sure that what I came up with was tasty enough for her to want to drink it. (That's the key right? They have to want it!)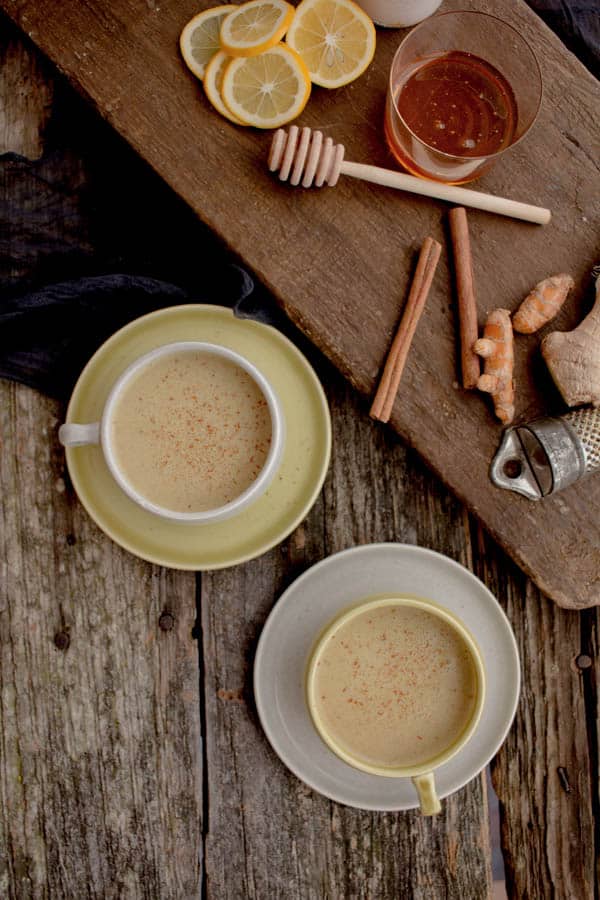 This Golden Milk Turmeric Latte has not only fresh turmeric and ginger, but it also has Meyer lemon, cinnamon and vanilla which lend an amazing flavor that my girl doesn't mind sipping on! Now if you excuse me, I am off to Google bubble wrap body suits...surely they have those!
[mc4wp_form id="7635"]
Print
Golden Milk Turmeric Latte
Author:
Prep Time:

5 mins

Cook Time:

10 mins

Total Time:

15 mins

Yield:

2

large or

3

small lattes

1

x
2 cups

lite coconut milk, I used canned

1

thin slice Meyer lemon, unpeeled

2 tablespoons

raw orange blossom honey, regular raw honey will work as well

1 tablespoon

coconut butter, you can also use coconut oil

1 teaspoon

grated peeled turmeric

1 teaspoon

grated peeled ginger
pinch of salt and black pepper to taste

1 teaspoon

vanilla extract
optional garnish
Instructions
Combine the coconut milk, Meyer lemon, honey, coconut butter, turmeric, ginger, salt, pepper and vanilla into a high powered blender. Blend until completely smooth.
Transfer to a saucepan and bring to a simmer, whisking to combine the ingredients.
Reduce the heat to low and simmer for 10 minutes, stirring occasionally.
You can serve the latte as is at this point, it will be thick or you can strain it before you serve for a thinner version. Sprinkle the top with cinnamon if desired.
Recipe Card powered by