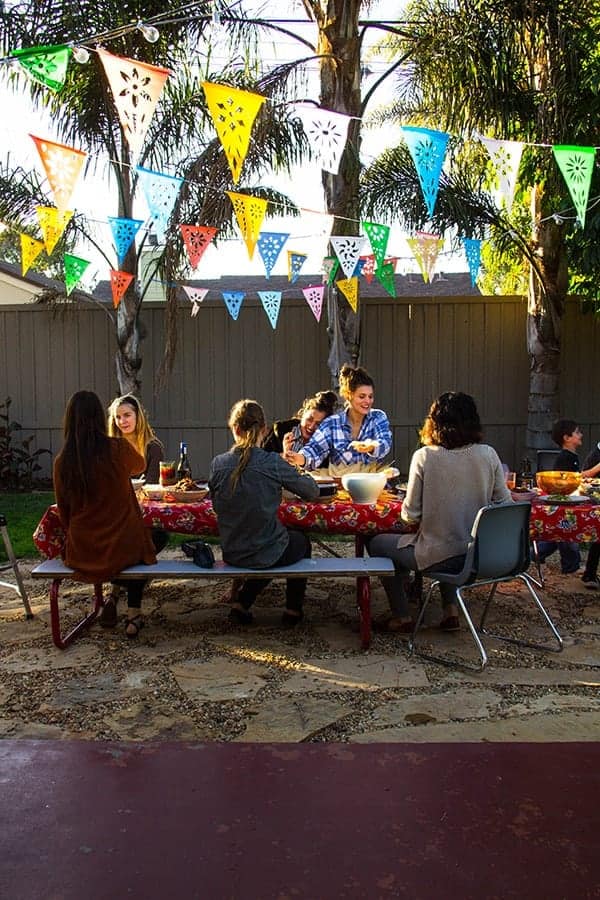 Just when I was pretty confident that I knew about every type of food themed party on the planetKate of ¡Hola Jalapenõ! invited me to her annual holiday Tamalada! (AKA: a tamale making party!) The premise of a Tamalada is pretty simple – lots of family and friends gather together during the holiday season to prep, cook, and feast on an insane amount of tamales. Hands down this was one of the most fun & definitely the most delicious party we've ever had the pleasure of attending. Plus, we left with enough leftovers that we feasted like Kings again a few days later! In fact, we had so much fun that I am officially inviting myself to Kate's Tamalada next year too because I don't think my holidays will ever feel complete again without one.
Curious what all goes into hosting a tasty Tamalada? Today we are teaming up with our friends Aida of Salt & Wind and Kate of ¡Hola Jalapenõ! again to bring you all the party details from the supplies you'll need, the festive decorations you'll want and the recipes for 3 different types of tamales, appetizers, and beverages.
DECORATE || Since I had never attended a tamale making party before I wasn't quite sure what to expect, but I was blown away with how beautiful everything was when we arrived at Kate's house! Kate decorated her backyard with a rainbow of color and a festive assembly line that could easily fit all 12 of us. Here's is exactly what you will need to recreate the look of Kate's classic Tamalada party:
Papel Picado Penant Banner | Brightly colored oil cloth fabric for the table | Indoor/Outdoor 8 foot folding table

SUPPLIES || While making tamales can be labor intensive, it's not especially difficult and doesn't require a lot of special tools, but you will need a few essential supplies to make sure everything goes smoothly.
dried corn husks | large tamale steamer | bakers twine | essential tamale making kit | masa
PRE-TAMALADA PARTY PREP || While most of the prep is done for a Tamalada the day of the party we suggest that you ask your guests a few weeks in advance if they would care to bring a tamale filling, an appetizer, or a beverage to the party. That way it takes a bit of pressure off of you as the host on Tamalada day.
The day of the party, you need to make enough masa for all of the tamales your guests will be making and you will need to soak the corn husks for at least 2 hours before the party so that they are pliable enough to start rolling when you and your guests are ready.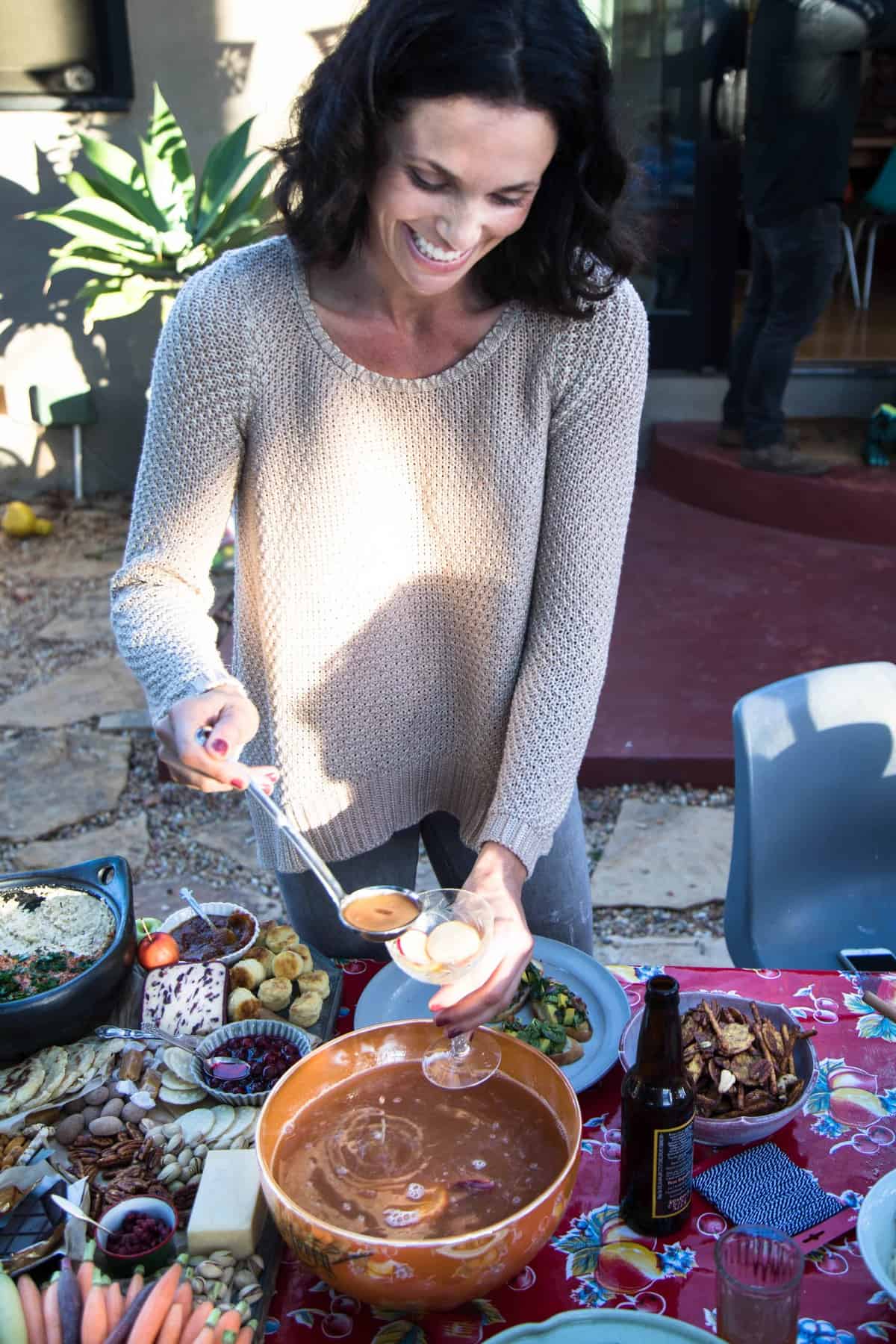 THE MENU || There are no limits when it comes to recipes for tamale fillings and there aren't really any rules for the other eats you serve at a Tamalada either, we suggest each guest bring a drink an appetizer OR a tamale filling. It makes for an eclectic mix of flavors and a pretty tasty afternoon! Here are all the goodies we feasted on at our Tamalada:
Nibbles & sips:
Tamale fillings:
SaveSave
SaveSave