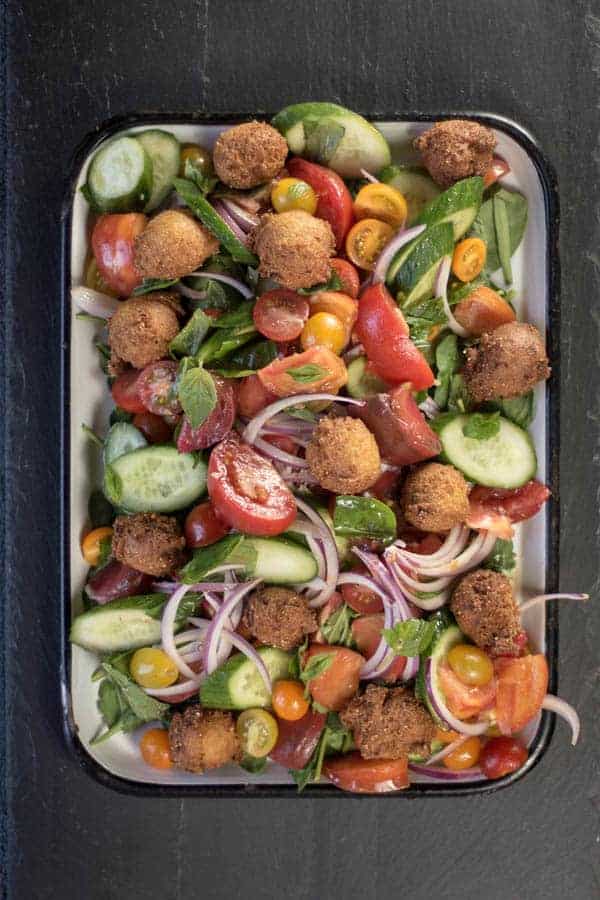 Being raised in the south and opting to live my adult life on the west coast has led to some pretty interesting eating habits. My meals tend to lean towards healthy clean eating, but occasionally I feel the need to add a bit of southern comfort food into the mix especially after a long trip away from home. Take this gluten free twist on the traditional panzanella for example, it is loaded with vibrant juicy tomatoes, greens and veggies, but when searching for a gluten free replacement for the traditional soaked stale bread in a panzanella I kept coming back to my grandfather's hushpuppies.
Growing up I spent the summer's visiting my grandparents in a little rural town just south of Nashville, TN. My grandfather was known for his summer fish fry's - he would catch, clean, and fry all of the fish and my grandmother would make enough coleslaw and potato salad to feed an army. As my grandmother set the final touches on the buffet line in her tiny little kitchen my grandfather would drop a big batch of hushpuppies into the fry pot on the porch and I would anxiously await the opportunity to taste test the first one.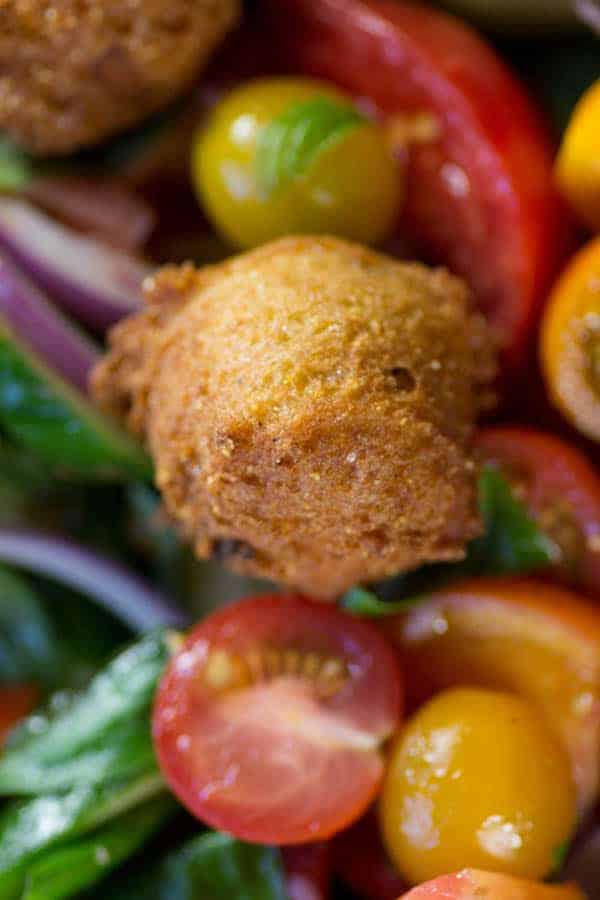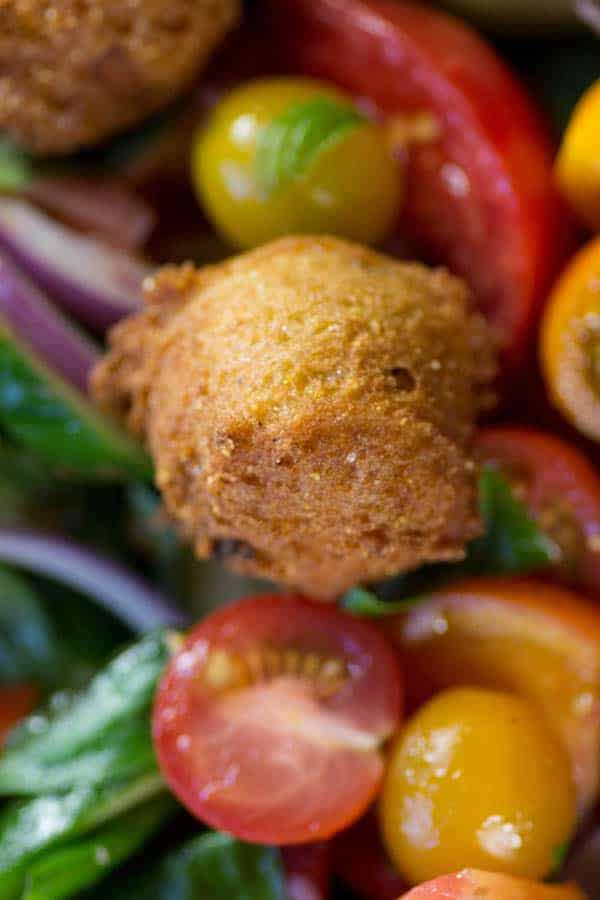 By the time the last hushpuppy cleared the hot vat of oil inevitably a crowd would have gathered. Neighbors, church friends, and sometimes even relatives we hadn't seen in quite some time all for the opportunity to share a delicious southern meal and play a hand of Rook. It was pure southern magic and exactly the sort of homegrown nostalgic food that I crave after being away from home for a while.
I am excited to share the recipes for my Papa's Hushpuppies and my Hushpuppy Panzanella salad today on my friend Aida's site, Salt & Wind. Click here for the recipes...