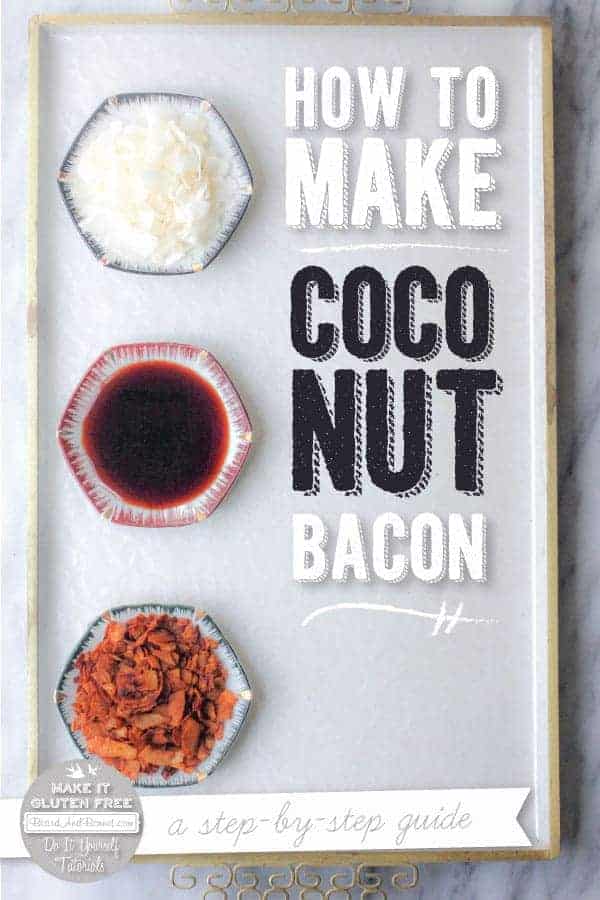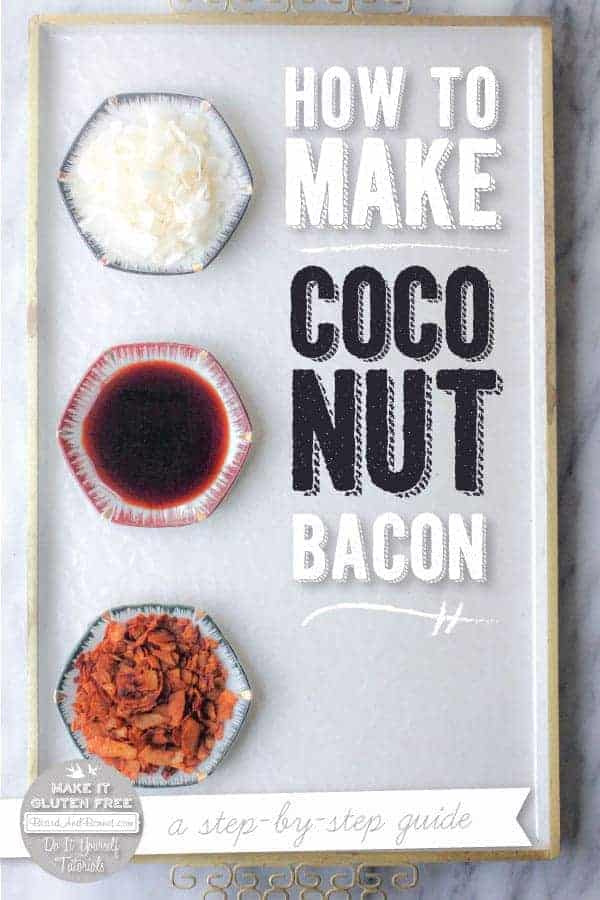 We had the opportunity to eat dinner at the most amazing Mexican restaurant in LA last week, Gracias Madre. Everything about this place screamed perfection! From the amazing decor and courtyard full of beautiful trees to sit under to the exquisite beverage and food menu full of 100% organic vegan fare. Todd and I had quite possibly one of the best meals we have ever had. We shared everything from the Repollitos Fritos to their special of the day vegan ceviche and when we felt like there was no more room for anything else our waiter delivered the most gorgeous dessert I have ever laid eyes on. A beautiful gluten free brownie topped with Mezcal whipped coconut cream, vegan caramel, and coconut bacon! OMG it was pure perfection on a plate. Their coconut bacon was mind blowingly good and my brain immediately started reeling with ideas about what I could make with something like that in my pantry. Hello! Vegan BLT anybody?
Let's make BACON!!!
Step 1: Season the coconut flakes.
In a medium sized bowl mix the liquid smoke, Tamari, maple syrup, and water together until combined. Add the unsweetened shredded coconut flakes and stir well until all of the liquid has been absorbed by the coconut.
Add the smoked paprika and black pepper and mix again. Your coconut flakes should now look like the picture below.
Step 2: Bake & Stir
Preheat the  oven to 325°F. Pour the seasoned coconut flakes out in an even layer on a baking sheet and bake for 15-20 minutes stirring every 5 minutes to prevent burning. You can see in the picture above the different stages of browning at each of the 5 minute marks. I could have gone 3 or 4 minutes longer even, but decided that for this particular batch I was happy with the color. It is very important to keep an eye on the coconut bacon as it cooks because this stuff will burn fast.
Now enjoy....how about a BLT? We slathered our gluten free bread with spicy hummus, a heaping handful of coconut bacon, fresh heirloom tomatoes, and Romaine lettuce.
Print
How To Make Coconut Bacon (Gluten Free & Vegan)
Author:
Prep Time:

5 mins

Cook Time:

20 mins

Total Time:

25 mins

Yield:

1 ½ cups

1

x
½

-

1

tablespoon liquid smoke, depending on taste

1 tablespoon

Tamari

1 tablespoon

maple syrup

½ tablespoon

water

1 ½ cups

unsweetened flaked coconut

½ teaspoon

smoked paprika

½

teaspooon freshly ground black pepper
Instructions
Preheat the oven to 325°F with a rack in the center position.
In a mixing bowl combine the liquid smoke, Tamari, maple syrup, and water; beat with a whisk to mix well. Toss in the coconut and stir until all of the liquid has been absorbed into the coconut. Sprinkle the paprika and black pepper over the coconut flakes and stir to combine.
Spread the seasoned coconut flakes in an even layer onto the sheet pan and place into the preheated oven. Cook the coconut for 15-20minutes, stirring every 5 minutes until the coconut is dark in color, it will closely resemble the color and look of crumbled bacon.
Recipe Card powered by
SaveSave
SaveSave
SaveSave