This post is sponsored by EmmiUSA, and we received compensation and product in exchange for it. Opinions are always our own. If we don't love it, you don't hear about it. Thanks for your continued support!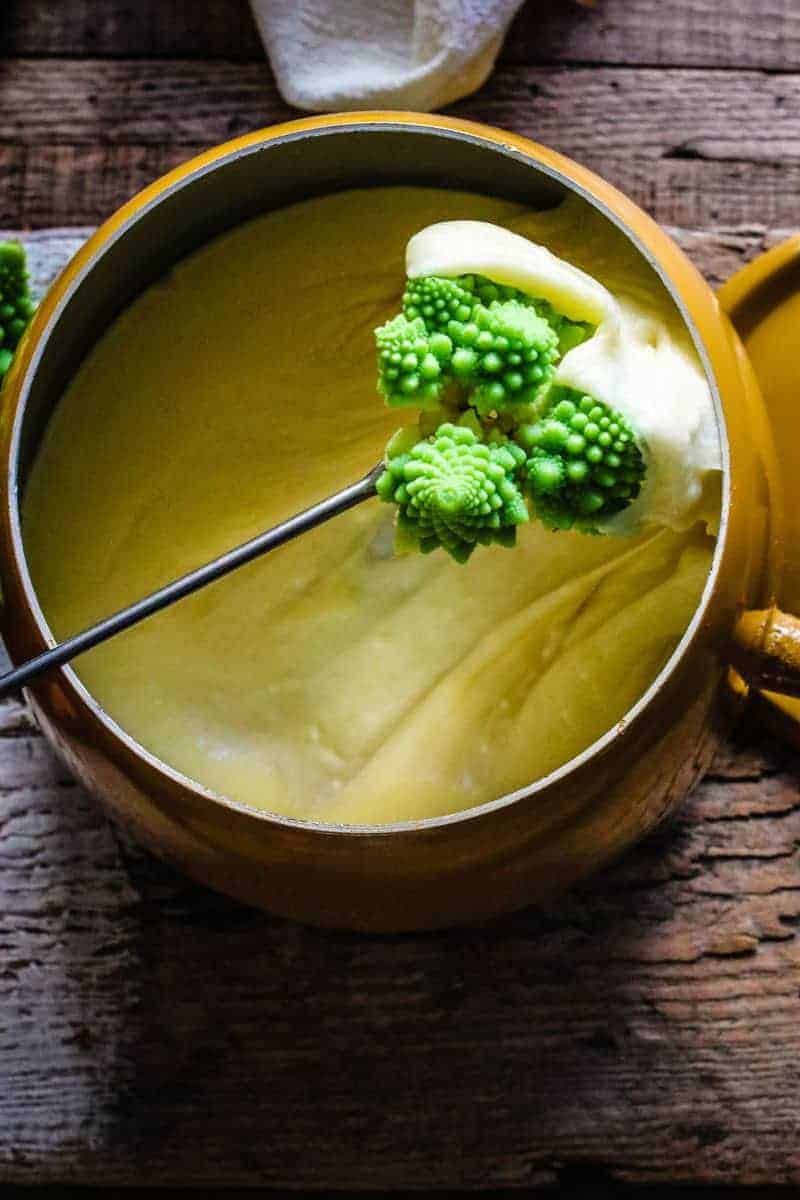 Want to know how we get our kids to willingly ditch their phones and video games at dinner? Just check out this cheese fondue recipe!
At least once a week we have family game night during dinner time. We play our favorite card games, we feast on delicious nibbles like this kid-friendly fondue board made with Emmi USA, we listen to music, and the most magical part - we actually have full on conversations with one another!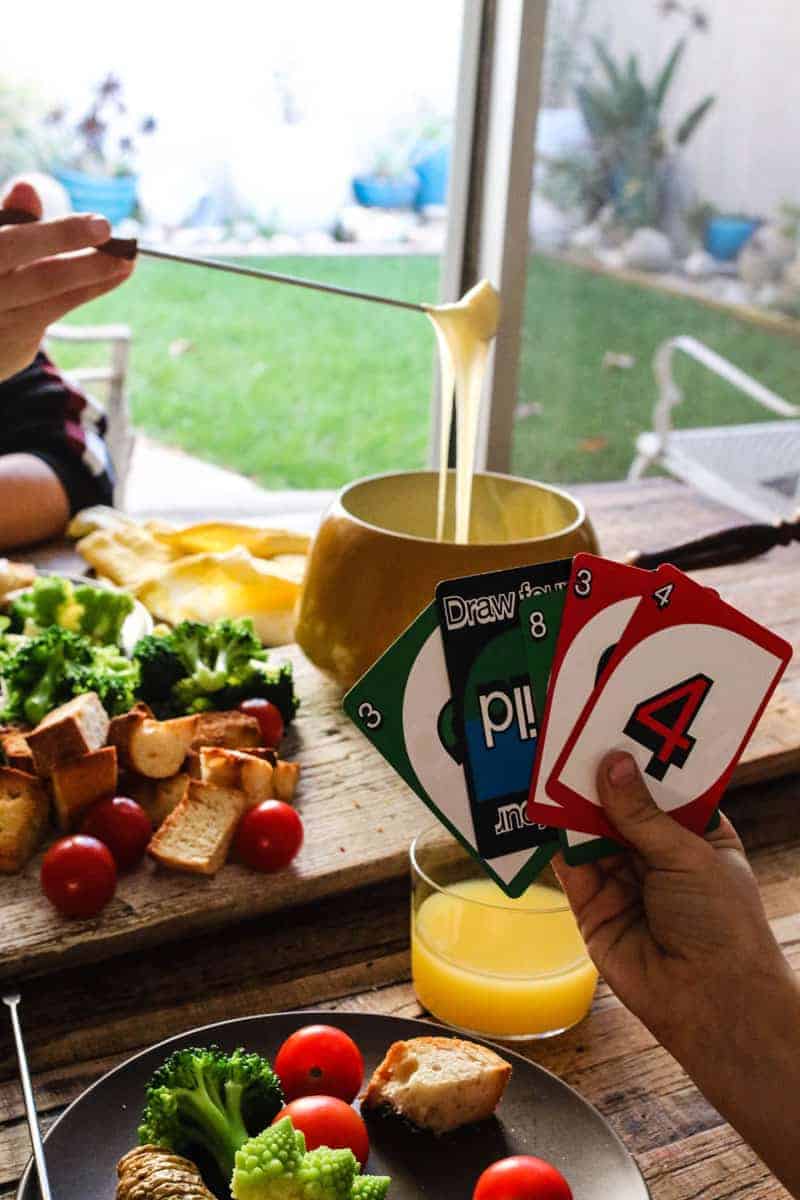 I have always wanted to try fondue, but never really had the chance so when the lovely folks at Emmi USA asked if I would like to try their Fresh Blend Fondu I jumped at the chance! There's no guess work or hard recipe to follow for this fondue feast friend, all you have to do is simply combine their blend of shredded Emmentaler and Le Gruyère cheeses in a pot with dry white wine, heat over low to medium-low heat until melted then transfer to a fondue pot and serve with your favorite dippers. If you aren't keen on mixing wine into your fondue it's no biggie you can replace it with your favorite broth instead. It's great either way!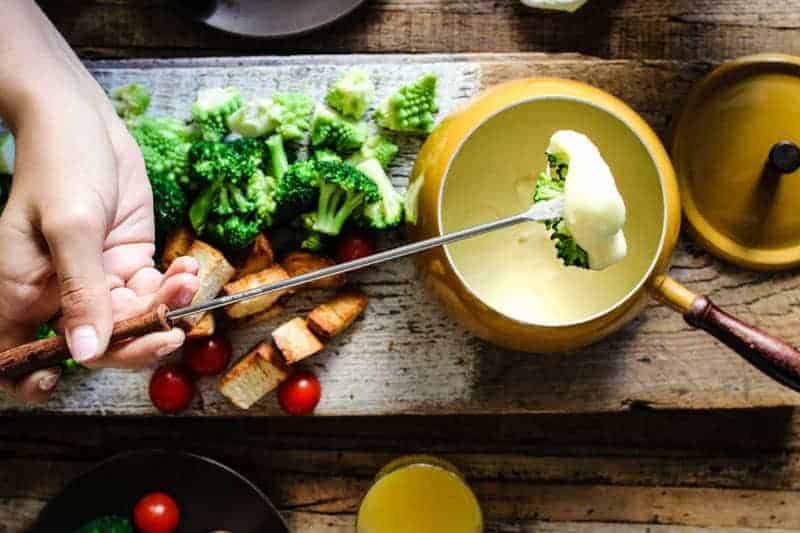 When serving this cheese fondue recipe to kids you should also think about serving dippers that they are familiar with along with some that are a bit more adventurous for them to try.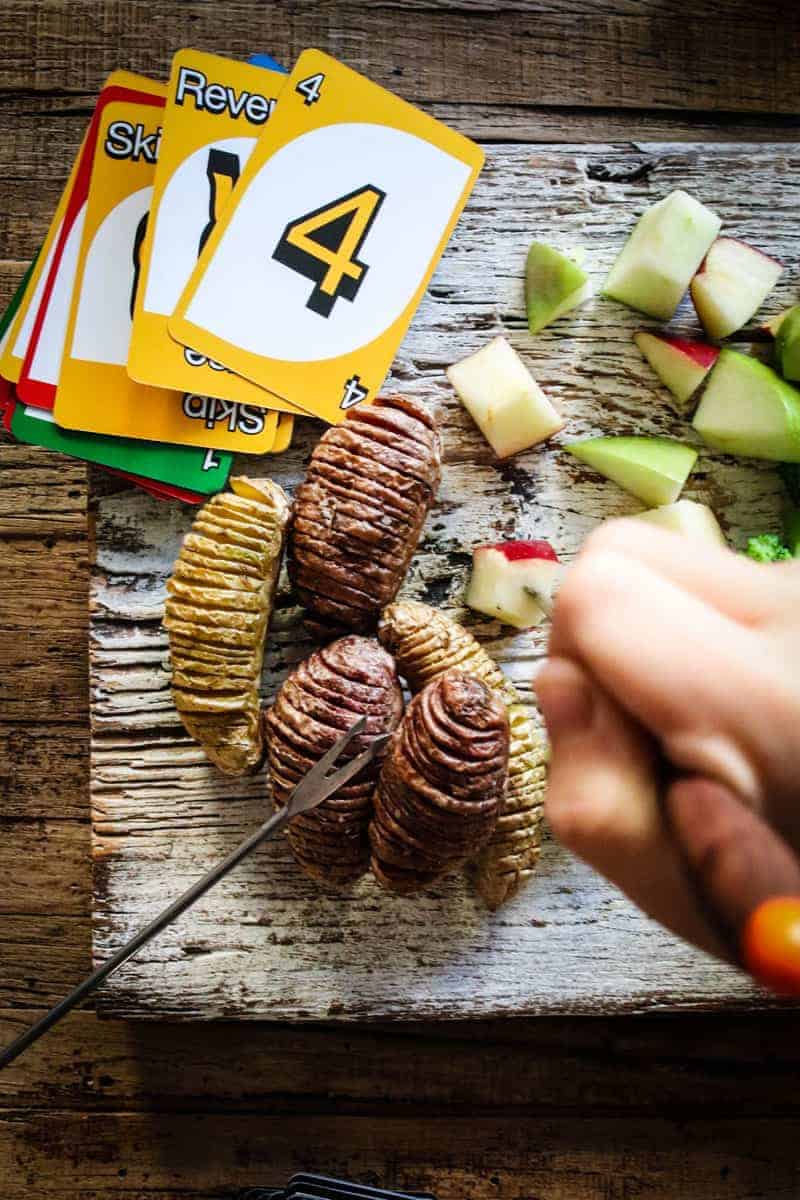 Here's a list of what we served along with a few fun things that you may want to add in depending on who is sitting at your table.
Perfectly roasted hasselback potatoes || You cannot go wrong with cheese and potatoes...you just can't! The hasselback slice on these mini spuds allows the fondue to get all in the crevices for maximum cheesiness!
Fresh fruit || Sliced green and red apples were our fruit of choice, but sliced pears and grapes are great kid-friendly choices too.
Fresh vegetables || Cherry tomatoes are perfect for skewering! We were also thinking that red bell pepper strips would be pretty tasty too.
Bread || Literally anything goes here, gluten free, baguette, sourdough - it doesn't matter. You name it, its perfect. Just don't forget to toast it before you serve it.
Lightly blanched vegetables || broccoli, romanesco, carrots, cauliflower, asparagus - they're all delicious, but when it comes to fondue we prefer to blanche them. If you don't know what that is, don't fret, it's actually the easiest way to prep veggies ever! Simply bring a big pot of water to a rolling boil, while waiting on that prep another big bowl with ice water. Once the water is boiling drop veggies that are cut into bite sized chunks into the boiling water and cook for 2-3 minutes until the color is vibrant and the veggies are crisp tender. Immediately scoop out the vegetables with a slotted spoon and transfer to the ice bath so that you stop the cooking process. Once cooled transfer the veggies to a paper towel lined plate to drain. They're ready to serve as-is or you can refrigerate them for a day or two until you are ready for them.
Crackers || Cheese and crackers is pretty self explanatory right?
Meat || Since we have a vegetarian at our family table I kept our fondue board vegetarian, but I bet that charcuterie, cubed ham,  chopped roasted turkey, or even grilled chicken would be delicious as well.
If you've tried this Cheese Fondue Recipe, I would be so grateful if you would rate it. Let me know what you think in the comments below. I just love hearing from you, and your reviews and comments really help others that visit This Mess is Ours!
Want to be a part of our online community outside of the blog? It's easy!! All you have to do is follow @THISMESSISOURS on FACEBOOK, INSTAGRAM, TWITTER, YOUTUBE, or PINTEREST to see cooking demos and peeks into our day to day life.
Frequently Asked Questions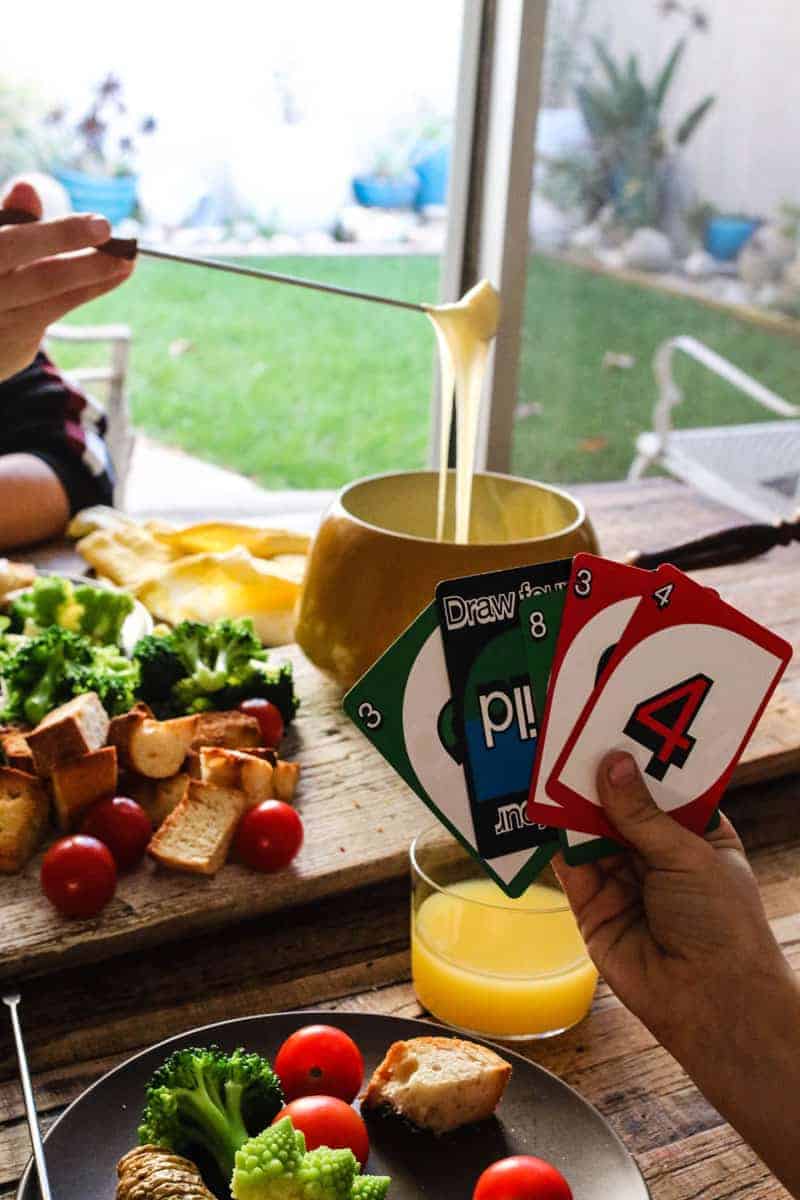 SaveSave
SaveSave
SaveSave