The So Delicious Dairy-Free 2013 Recipe Contest Pinterest board is full of great recipes and the contest is really heating up! Only a few "likes" separate the top pins and I would really appreciate it if you would vote for my Coconut Creamsicle Cocktail! All you have to do is give it a "like" and then peruse the rest of the delicious recipes that the board has to offer. Thanks so much!!!
Here are the final images of our day spent at the Doo-Nanny! Like I mentioned in part one of this series we were really attracted to all of the decorated vehicles that were scattered about the festival. I could really see myself getting into decorating a car Doo-Nanny style.
On a totally different topic, we are only 7 days away from our cross country move, and to say that we are overwhelmed and excited would be an understatement. Thank you for all of your well wishes that you have sent over the past few weeks. Each and every one of them means a lot to us. After 5 months of living on opposite coasts Todd and I are more than ready to be under the same roof with our kids again. I hope to be back to my normal posting schedule before too long, but while we are in transition I am going to only be sharing new posts twice a week. I appreciate your patience while we get settled and your understanding if I am slow to answer comments or emails during our relocation. As always we will be sharing photos and updates on our Pinterest, Instagram, Facebook, and Twitter!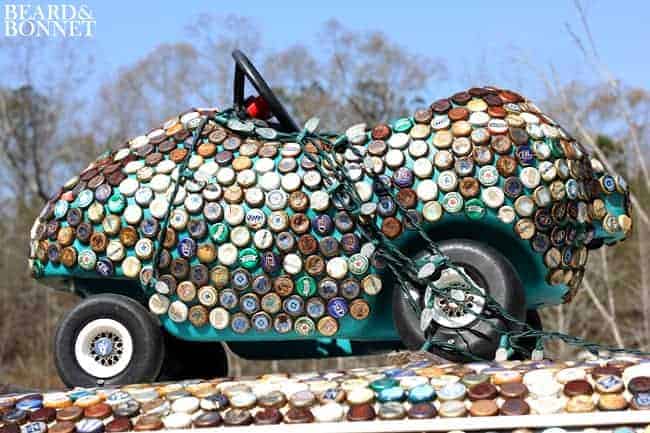 (Visited 1 times, 1 visits today)