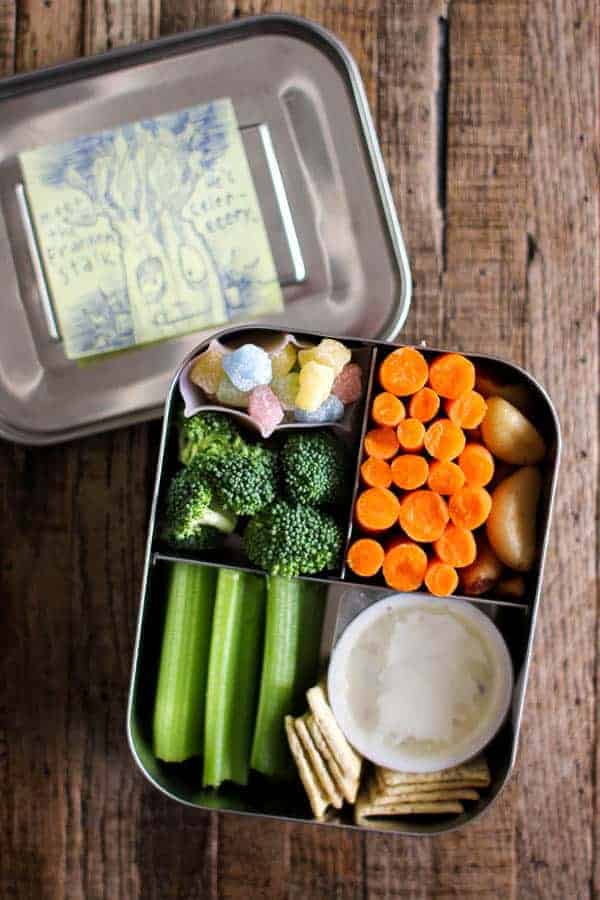 It's no secret that I love to pack lunches for my family, but some mornings this busy mama needs a little help from her friends to ensure that I get them all out of the door on time with a healthy lunch in hand.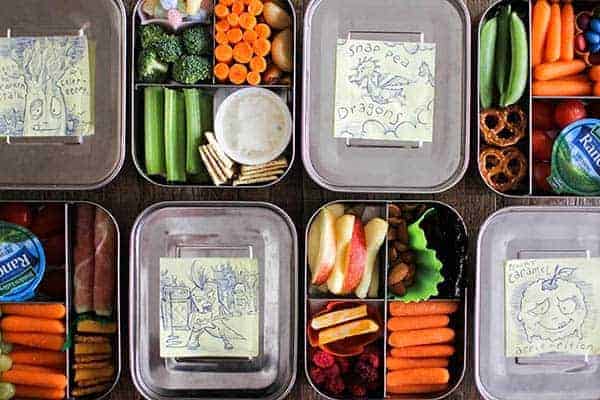 Taylor Farms snack packs are always stocked in our fridge for fast, easy lunches, and after school snacks. Since we all have very different tastes I like to keep a few different kinds of snack trays in the fridge so there is always a healthy snack for everyone.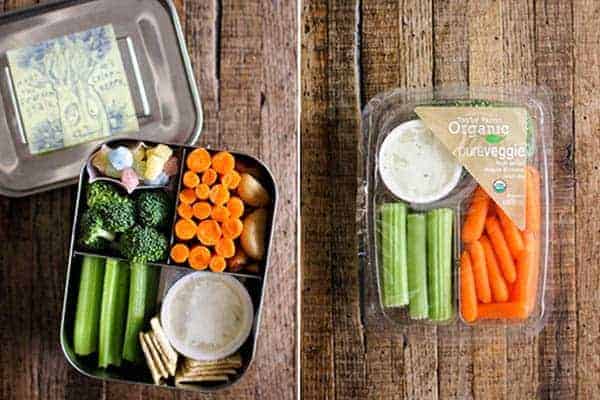 Taylor Farms Pure Veggies Snack Tray || If your house is full of veggie lovers like ours this snack tray is for you! It's loaded with organic veggies like carrots, broccoli, and celery with a classic ranch dip. So you can crunch, munch, and dip to your hearts desire! I send these with both Todd and Kash for lunch, sometimes I like to add a small handful of nuts or crackers and a sweet treat to add a little something unexpected when they open up their lunch tin.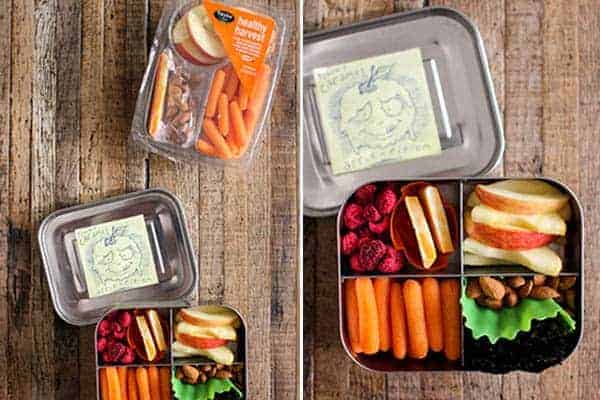 Taylor Farms Healthy Harvest Snack Tray || When Kash reaches for a snack tray this is the one he always goes for! Crisp apples, sweet carrots, creamy colby jack cheese, and raw almonds are some of his absolute favorite things. To add a little extra oomph on days when he has after school activities I like to pop in freeze dried fruit and seaweed too.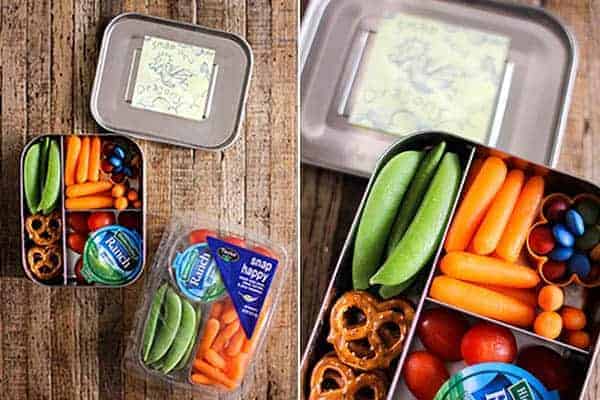 Taylor Farms Snap Happy Snack Tray || Our daughter LOVES snap peas! She has been known to eat a whole bag by herself just for an afternoon snack. When she's reaching for a grab-n-go lunch the Snap Happy snack tray is always her first choice. It's packed with crunchy snap peas, sweet carrots, juicy tomatoes, and creamy Hidden Valley Ranch dip. Since she loves pretzels and chocolate candies too I can't resist but tuck a few of those into her lunch boxes too as a surprise from time to time.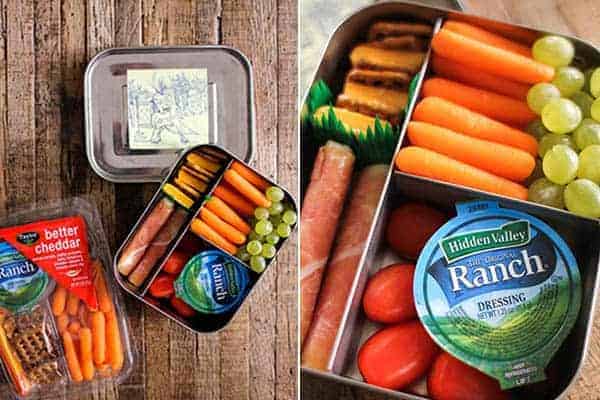 Taylor Farms Better Cheddar Snack Tray ||This is my personal favorite when it comes to the Taylor Farms snack trays. I can't get enough of those waffle pretzels paired with cheddar cheese and the sweet carrots and tomatoes dipped in ranch. This tray is a healthy snack that always fills me up! I tend to grab these when I'm headed out the door and munch on then while I'm running errands, but when I decide to feast on one for lunch at home while I'm working I sometimes add a cluster of grapes and a few slices of mozzarella wrapped in prosciutto to turn my snack tray into a charcuterie box.
This post is sponsored by Taylor Farms, and we received compensation and product in exchange for it. Opinions are always our own. If we don't love it, you don't hear about it. Thanks for your continued support!
SaveSave
SaveSave
SaveSave
SaveSave
SaveSave