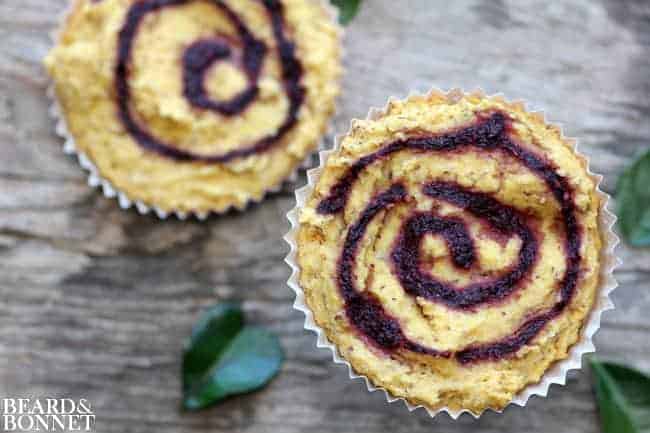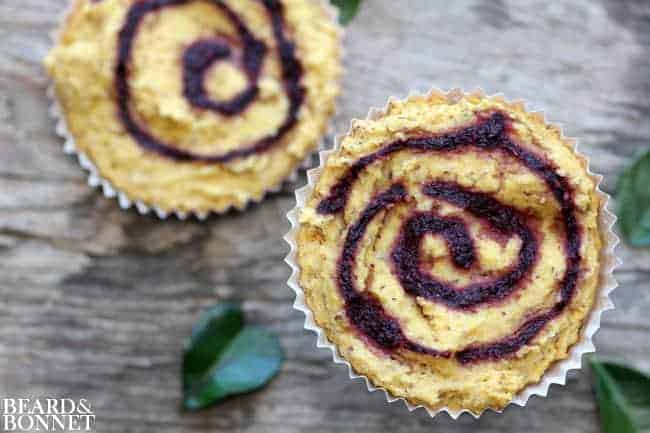 This week has been a blur! Full of dance recital practices for the Once Upon A Holiday show this weekend that Eliza is in, packed full of Holiday shopping, school choir recitals, and parties...you know, we are busy! Just like you are busy. It is sometimes hard to find a moment to feed yourself something that is good for you and tastes good too. This week I prepared in advance and made a few gluten-free treats to take with us while we were running all over Atlanta. This cornbread muffin recipe was by far the winner of all of the portable grab and go treats I made. I used paper baking molds that most people use for holiday gift baking..who knew they would be perfect for homemade treats on the run too.
This cornbread muffin recipe is packed with a few key ingredients to help keep you healthy while on the run...
Almond flour is low in carbohydrates, high in fiber and a high source of protein. It is also rich in vitamins and minerals, including iron, riboflavin, magnesium, potassium, calcium and vitamin E. Compared with all of the other nuts out there, almonds provide the most calcium and are beneficial for heart health and lowering cholesterol.
Cornmeal is rich in antioxidants and high in fiber. It is also loaded with vitamin A for your eyes, calcium for your bones and teeth, potassium which serves multiple purposes including healthy heart function, and phosphorous which aids in energy production so it will help you fight off fatigue.
Blackberries are also full of immune system boosting antioxidants, vitamin C to help fight off colds and flu, vitamin E, vitamin K, and folate.
Agave to slightly sweeten these little snacks because compared to other sweeteners it has a low-glycemic index. Which simply means that when it is consumed, it won't cause a sharp rise or fall in blood sugar.
I normally shy away from ranting and raving about vitamins and minerals and how important it is to take care of yourself. I figure that you are all informed, responsible readers and if you are a visitor of this site that you already make choices for a happier and healthier you. Just consider this post a friendly little reminder in this hectic time to take care of yourself even in the busiest of seasons when we often settle on sub par foods for convenience. Take a moment to try out this cornbread muffin recipe while you are waiting on the laundry to finish and you will have healthy, delicious snacks on the run for days. Promise!
If you've tried this Blackberry Swirl Cornbread Recipe, I would be so grateful if you would rate it. Let me know what you think in the comments below. I just love hearing from you, and your reviews and comments really help others that visit This Mess is Ours!
Blackberry Swirl Cornbread Muffin
Adapted from Love and Lemons Cornbread Recipe
1 cup cornmeal
½ cup all purpose gluten-free flour
½ cup almond flour
2 tsp. baking powder
1 cup almond milk, unsweetened
¼ cup olive oil
¼ cup agave nectar
½ tsp. salt
½ cup blackberries
Preheat oven to 350°F. Puree the blackberries in a blender until smooth and then pour into a small sandwich bag, seal and set aside.
Whisk together all of the dry ingredients. In a separate bowl whisk wet ingredients.
Combine wet and dry ingredients and stir with a large spoon until incorporated. Do not over mix.
Pour into a greased 8 X 8 baking dish, or 6 individual paper baking dishes as I have for eating on the go.
Cut a small piece off of on of the corners of the sandwich bag with the pureed blackberries. Gently pipe swirls or whatever designs you wish onto your cornbread and bake for about 25 minutes or until a toothpick comes out clean when inserted in the center.
Allow to cool and wrap tightly in saran wrap until ready to eat. Best eaten warm or at room temperature.
*This would also be really good with raspberries, cherries, strawberries...you get the idea!
We are happy to have shared this post at the Gluten-Free Friday's link up party hosted by Vegetarian Mama, Eat.Live.Make, and Gluten Freed R.D.! Hop on over to find more great gf recipes.
Want to be a part of our online community outside of the blog? It's easy!! All you have to do is follow @THISMESSISOURS on FACEBOOK, INSTAGRAM, TWITTER, YOUTUBE, or PINTEREST to see cooking demos and peeks into our day to day life.
What are the health benefits of blackberries?
Blackberries are a high fiber, low calorie fruit that is packed with manganese and Vitamins C and K. These nutrients help to regulate blood sugar levels and boost the immune system. They also contain a high amount of antioxidants to fight various illnesses and diseases.
Click here for more information on the health benefits of blackberries.
Frequently Asked Questions