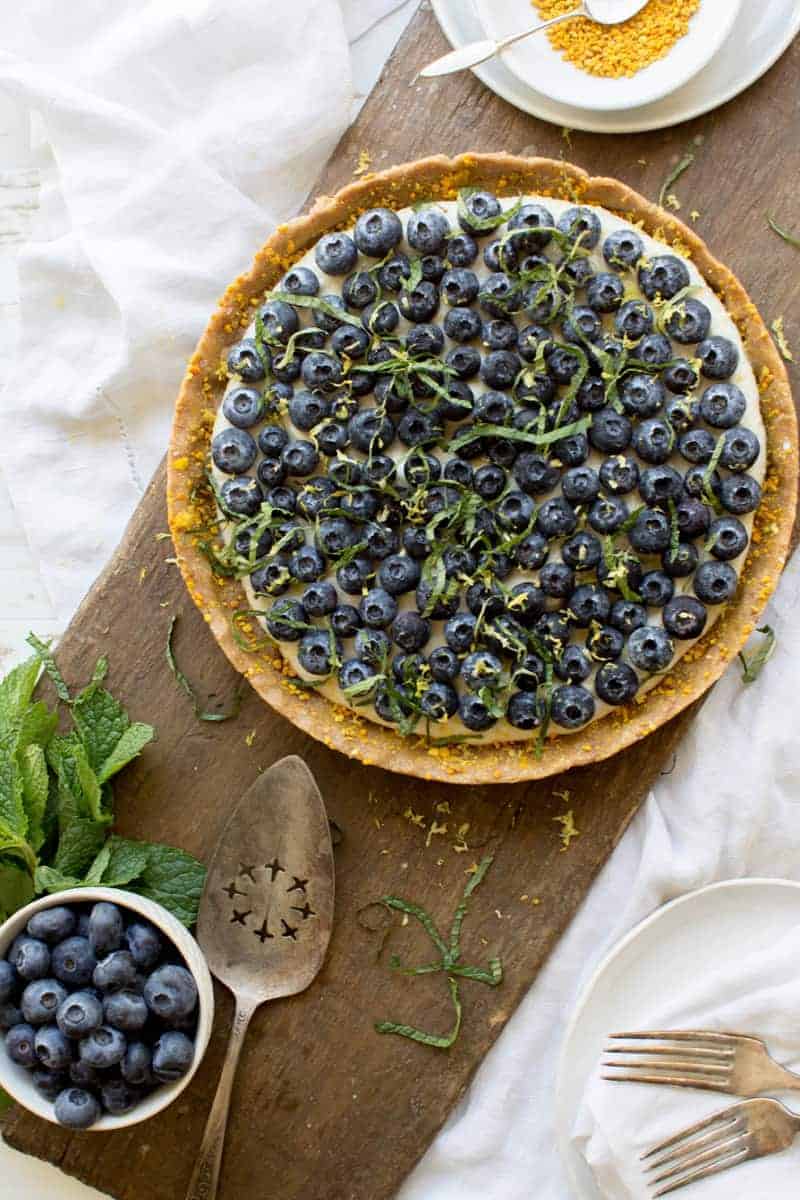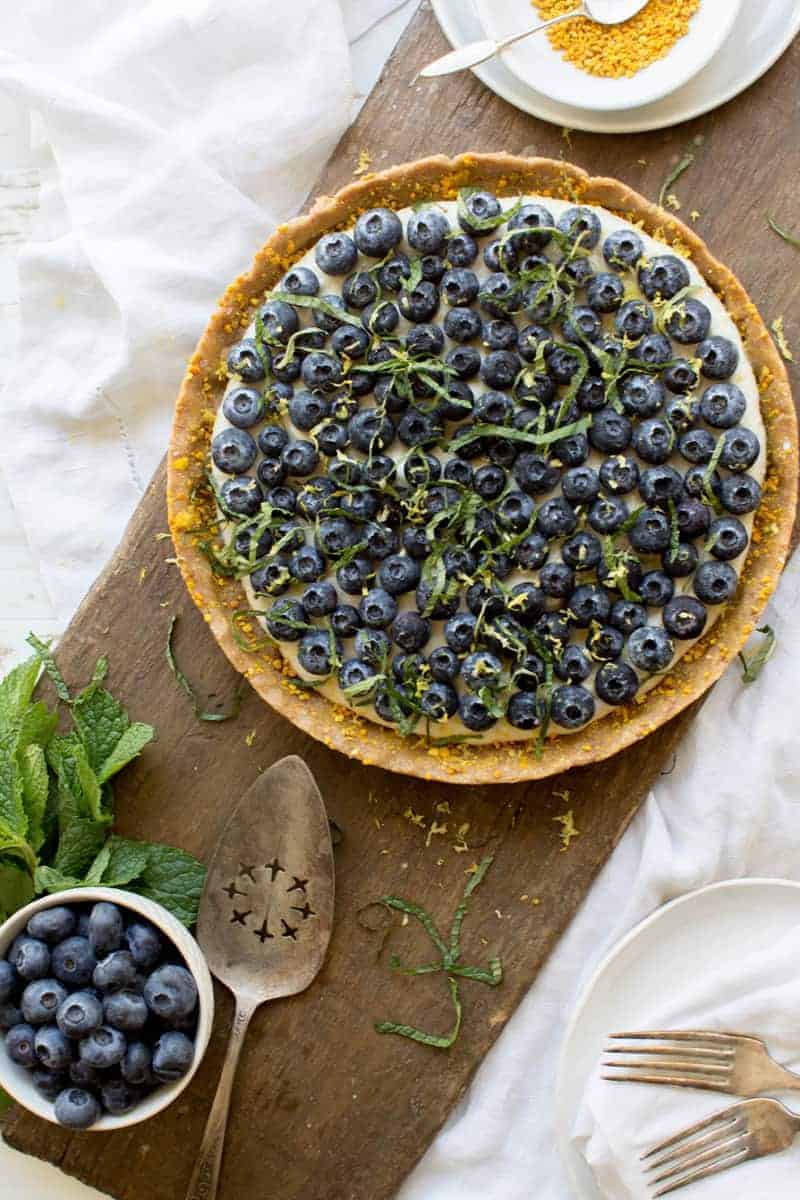 I consider myself pretty lucky! My kids are happy, healthy and still willingly hang out in public with their mom. I do have one complaint though. My son has become the pickiest eater on the planet! Just about the only thing we don't argue about him eating these days are pizza and blueberries (obviously, I am always pushing the berries!). So why not combine them for a tasty blueberry dessert pizza?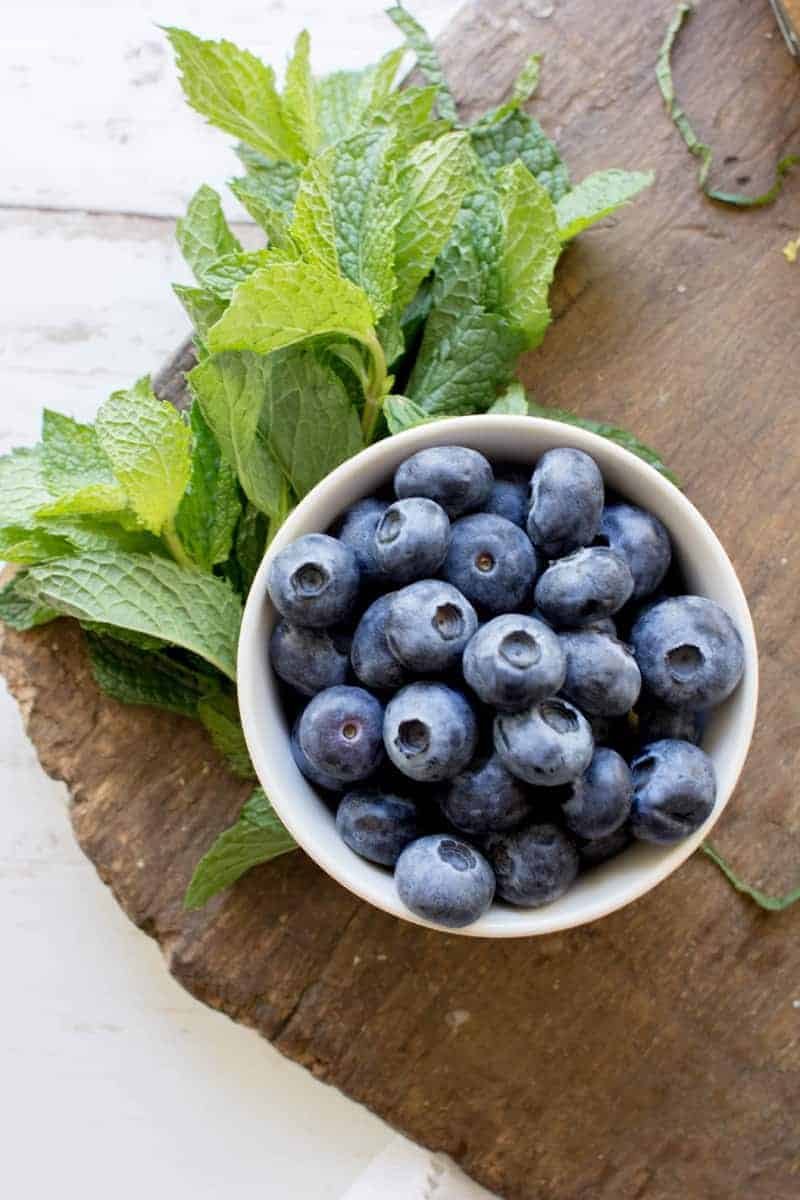 Fruit has always been on top of the list of things Kash would eat, hence the hashtag #thefruitbandit, but even now there are certain standard fruits I have to twist his arm to eat. It's frustrating at meal time when we sit together to eat, instead of hanging out and enjoying meal time together we are in a battle of wills to see who will bend first, him or us. Blueberries however, make ALL of us happy! I love that he is getting a superfood dose of antioxidants and he just loves the juicy burst and sweet flavor of Driscoll's blueberries in the peak of their season.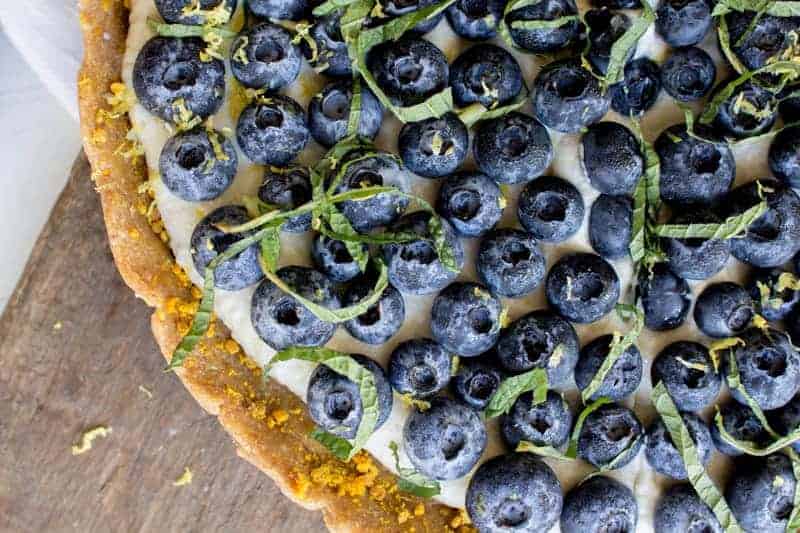 During the summer months our fridge is stacked 2-3 pints deep with Driscoll's blueberries. I incorporate them into pretty much every meal of the day and Kash's lunchbox for camp. Heck, I even worked them into a healthy dessert and called it pizza - he's doubly stoked about this one!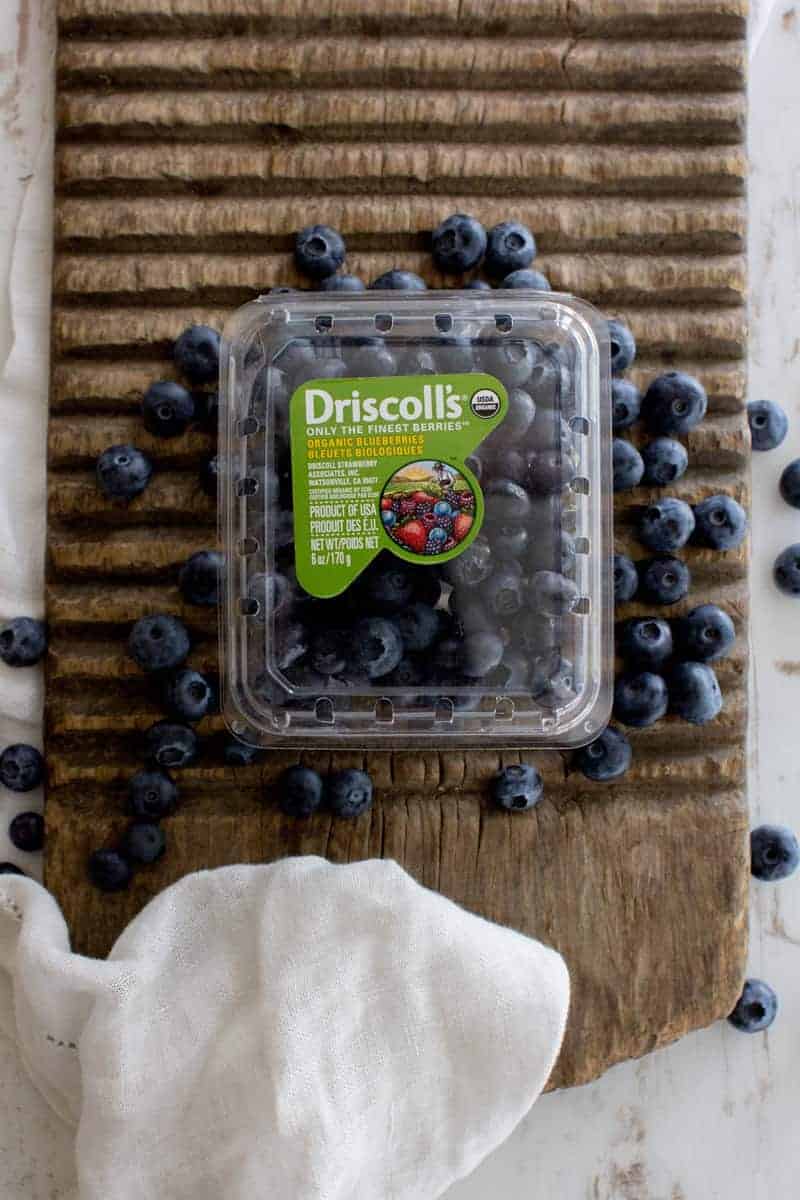 Looking for more ways to use all of those big, beautiful Driscoll's berries this summer? Driscoll's has been growing the best berries since the 90's and has a website full of berry inspired recipes just waiting for you!  Plus, as an added bonus Driscoll's is giving away $100 worth of berries to 4 very lucky people that enter their Sweetest Berry Sweepstakes from April 29th – July 31st; you can enter for the chance to win here. I sure hope you win and that all of your summer berry dreams come true!
If you've tried this blueberry dessert pizza, I would be so grateful if you would rate the recipe. Let me know what you think in the comments below. I just love hearing from you and your reviews and comments really help others that visit This Mess is Ours!
Print
Blueberry Dessert "Pizza"
Although we call this a dessert "pizza" I really enjoy a slice for breakfast with a mug if coffee. Such a great way to start the day!
Don't forget to rate the recipe and let me know what you think about this Blueberry Dessert Pizza Recipe in the comments below. I just love hearing from you and your reviews/comments really help other people that visit This Mess is Ours!
Author:
Yield:

8

servings

1

x
Crust:
coconut oil in liquid state, for greasing the pan

1 cup

pitted and chopped Medjool dates

½ cup

blanched, slivered almonds

½ cup

rolled oats

1 teaspoon

pure vanilla extract
Generous pinch of sea salt

1 tablespoon

bee pollen, for decorating crust, optional
Lemon cashew cream "sauce":
1 cup

raw cashews, soaked for at least 2-4 hours, drained, and rinsed

½ cup

water
zest of

1

lemon

2 teaspoons

freshly squeezed lemon juice

1 tablespoons

maple syrup
Pinch of salt
Toppings
Instructions
Make the crust:
Lightly grease the bottom and 1-½ inches up the sides of a 9-inch spring form pan with coconut oil. Place parchment strips around the inside of the pan approximately 3-inches in width. This will help to ensure your crust does not break when the pizza comes out of the freezer; set aside.
Combine the dates, almonds, and oats in the bowl of a food processor fitted with the S-blade. Process for 1-2 minutes, until all of the ingredients come together like dough and are similar in size, with no large chunks remaining. Add the vanilla extract and salt, then process to incorporate.
Transfer the dough to the prepared pan and gently press the crust into it using your knuckles, beginning in the center and working towards the edges. Be mindful to keep the crust even across the bottom, then work the dough about an inch up the side of the pan to form the "crust". If using the optional bee pollen sprinkle it evenly around the edges of the crust, similar to Parmesan on a traditional pizza crust. Set aside.
Make the cashew cream sauce:
In a food processor fitted with the S-blade, combine the cashews, water, lemon zest, lemon juice, maple and salt. Blend until smooth, 3-5 minutes (depending on your machine).
Pour the blended sauce into the center of the prepared crust and gently spread it towards the edges, leaving a 1-inch border. Cover with plastic wrap and freeze for at least 4 hours, or up to overnight.
Top the pizza:
Remove the spring form pan from the freezer 10 minutes before you want to start decorating the pizza; allowing the crust to thaw slightly will help it separate from the pan. Remove the pizza from the pan and transfer it to a serving platter. Layer blueberries on the crust, starting at the outer edge of the cashew cream and working in a circle towards the center. Sprinkle with lemon zest and mint; serve immediately. Store any leftovers tightly covered in the freezer.
Notes
Omit bee pollen if making a vegan version.
Recipe Card powered by
Want to be a part of our online community outside of the blog? It's easy!! All you have to do is follow @THISMESSISOURS on FACEBOOK, INSTAGRAM, TWITTER, YOUTUBE, or PINTEREST to see cooking demos and peeks into our day to day life.
What are the health benefits of blueberries?
This low calorie "superfood" is packed with copious amounts of nutrients, especially vitamin c, vitamin, and fiber. Blueberries help to promote heart and brain health. The most important attribute is their high amount of antioxidants, containing some of the highest levels of any fruit or vegetable.
Click here for more information on the health benefits of blueberries.