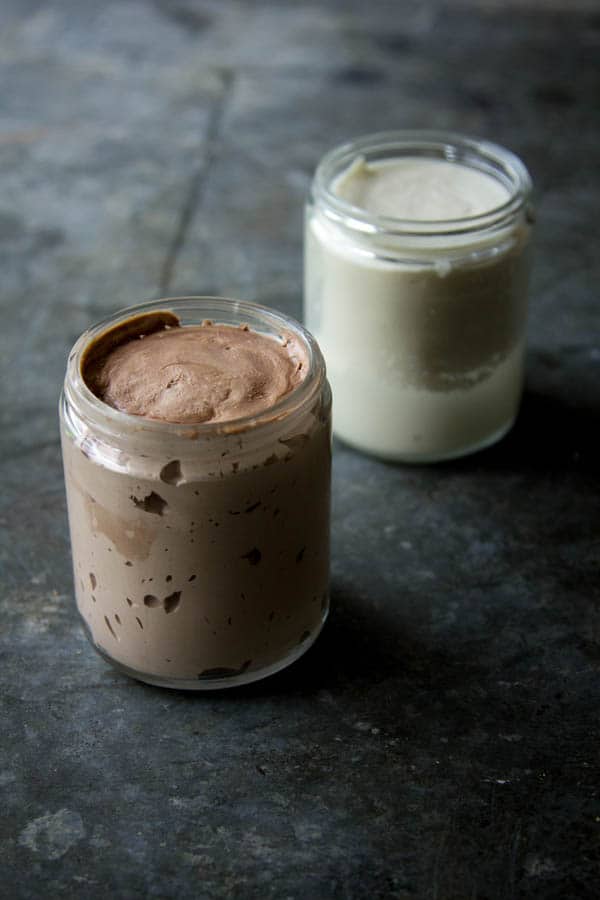 We've had a pretty stressful couple of months over here at our house, I mean seriously, we didn't name our website 'This Mess Is Ours' for nothing! It's always a bit crazy around here, but the last few months we've added a major surgery, a flooded home due to roof leaks, and a truck engine full of sugar that had to be totaled to the mix! It's been nothing short of madhouse over here. Good thing I've discovered this Stress-Melting Body Butter from Stephanie Gerber of Hello Glow's new book, because I've been putting it through its paces and I think it's the only reason I am still sane!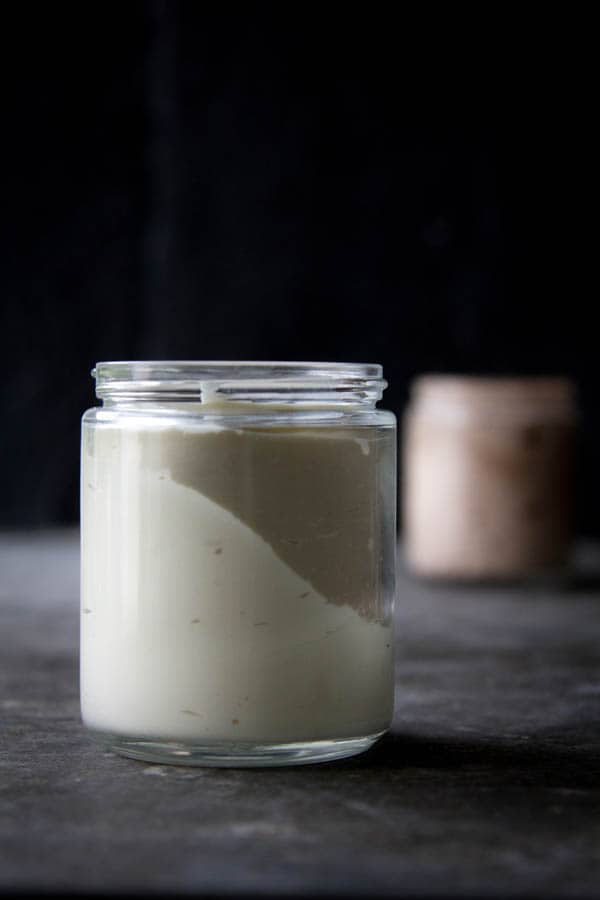 Ever since I was a teenager I have loved making homemade body products. My best friend in middle school and I would make some type of homemade beauty concoction from the ingredients in my mom's kitchen almost every time she spent the night at my house. Over the years, I continued my little body care experiments in the kitchen with my daughter, Eliza and now at 15 she has become the master beauty potion maker in the house and I have to admit – she's pretty amazing! For Christmas we gifted her with Stephanie's book, Hello Glow, to inspire her kitchen apothecary adventures and this book has been put through its paces ever since!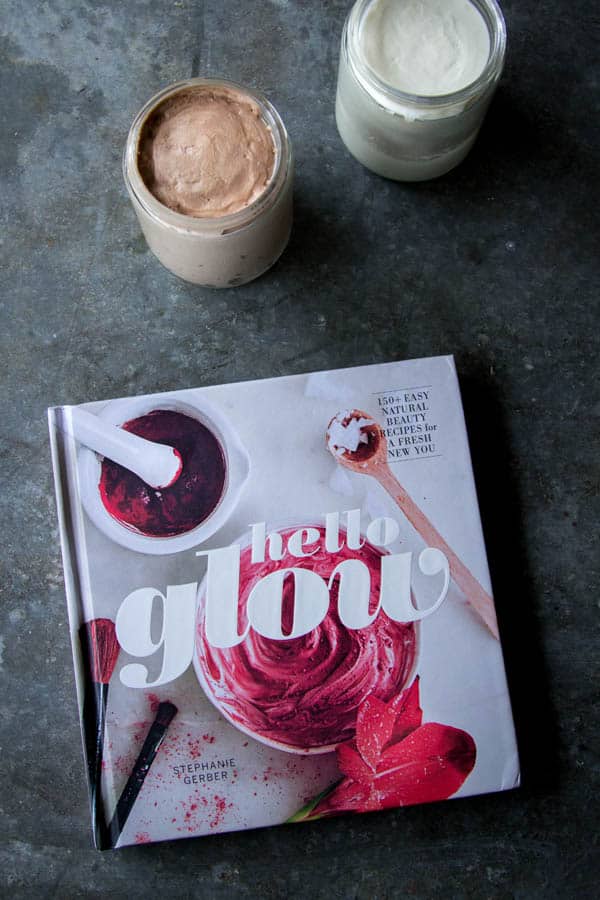 We have tested out so many recipes from Stephanie's book that I had a nearly impossible time choosing pone to share! We love the Lavish Cocoa Body Butter (which is pictured here too!) and her Cranberry Lip Gloss + Cheek Stain is just perfect for E's 15 year old make up needs. We've even started planning to make homemade body care gifts for all the special ladies in our life for next Christmas. Oh yeah, we're making our own body products AND getting a jump on planning for the holidays next year. This book is a total miracle worker!
Now, back to that Stress-Melting Body Butter. Did you know that stress depletes magnesium from your cells, causing anxiety, fatigue, headaches, and even insomnia? It's crazy what stress does to us, but at least I know that by simply pampering myself a few times a day with this body butter that I am helping to replenish all that magnesium I've been losing…plus it smells pretty darn amazing too! You will need a few pieces of special equipment and some ingredients you may not have at home, but it is totally worth the investment in my opinion. Here is a quick list and links to what I used:
Shea butter
Cocoa butter
Young Living essential oils
Pipette
8-ounce lidded container
Print
Stress-Melting Body Butter
Scale
Ingredients
1/4 cup

shea butter

1/4 cup

coconut oil

1/4 cup

cocoa butter

1/4 cup

magnesium oil

10

drops orange essential oil

10

drops bergamot essential oil

10

drops frankincense essential oil
Instructions
Measure and transfer the shea butter, coconut oil, and cocoa butter to a heat-safe glass bowl. Stir to mix.
Pour 2 inches of water into a saucepan. Bring the water to a boil, then reduce the heat to low. Place the glass bowl inside the saucepan creating a double boiler.
When the ingredients have melted, remove the bowl from the heat. Let it cool for a few minutes then stir in the magnesium oil. Add the essential oils with a pipette.
Refrigerate the bowl for 30 minutes, then remove it and whip the cream with a hand mixer on medium speed for 3-5 minutes. Scrape down the sides with a spatula.
Transfer to a lidded container and keep it cool and dry. Use every night before bed for a soothing treat.
Notes
Recommended for all skin types and ok for daily use. Keep in a cool place and use within 6 months.
Recipe Card powered by
(Visited 3 times, 3 visits today)