***This blog post was updated with new images and recipe links 9/14/2020***
Are you always serving up rotisserie chicken the same way? Are you getting tired of the same old, same old when it comes to quick and easy rotisserie chicken dinner ideas during the week? I have been there too friend and I am here today to serve up a little rotisserie chicken inspiration for your hectic weeknight dinner meal plan! Below you will find 5 easy ways to serve rotisserie chicken paired with vegetarian main dishes as well as my favorite easy rotisserie chicken salad recipe.
Here are 5 easy weeknight veggie main dish pairings for a gluten free rotisserie chicken....
On busy weeknights, I often rely on gluten free, organic rotisserie chicken from our grocery store to add a meaty main dish to our meals. It's fast, easy and the kids and I love it! When I'm short on time in the kitchen and need to focus on our vegetarian main dish for my husband adding a rotisserie chicken in the mix is definitely the way to go! Whether it's our favorite vegetarian curry, frittata, or vegan lettuce wraps - adding shredded rotisserie chicken is an easy way to stretch our meals and turn veggie forward main dishes into a meat lovers dream dinner.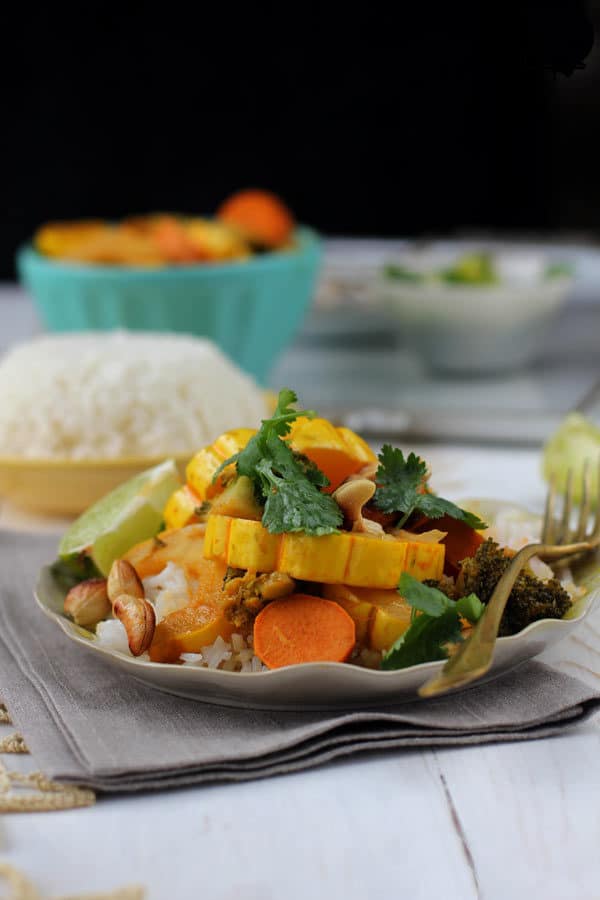 One Pot Weeknight Curry || 30 minutes, one pot and a whole slew of veggies, it just doesn't get any better than that! This easy curry tastes so good one its own, but pairs perfectly with shredded rotisserie chicken for the meat eaters at your table.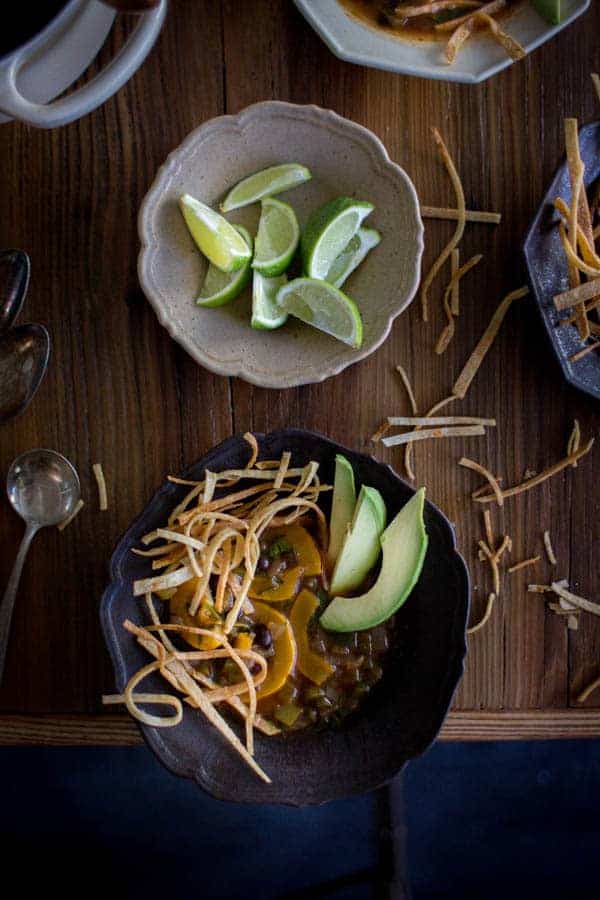 Vegan Tortilla Soup with an Autumn Twist || While Todd and I love a sultry bowl of this plant based tortilla bowl all by itself our kids love to add shredded chicken to theirs for a more traditional take on tortilla soup.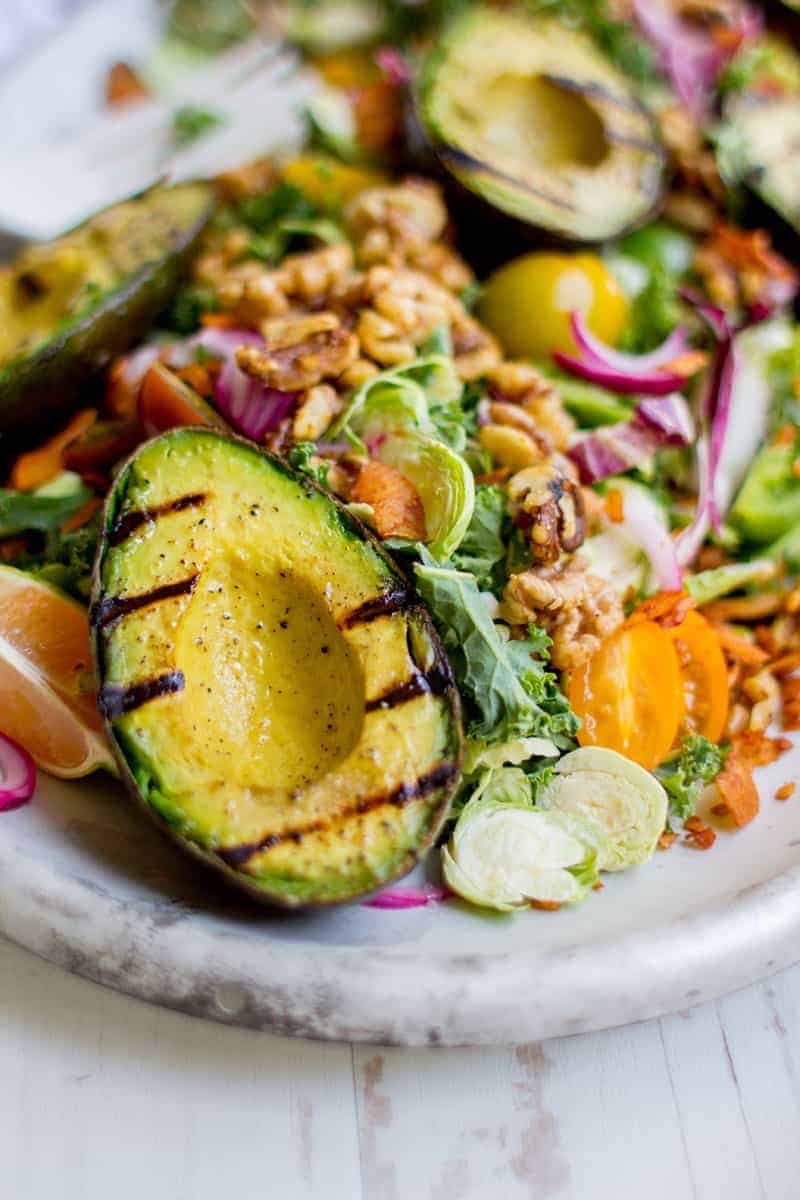 Grilled Avocado and Kale Chopped Salad || Our kids may not be huge salad fanatics like we are, but they sure do love stuffing grilled avocado halves with shredded rotisserie chicken and a drizzle of vinaigrette.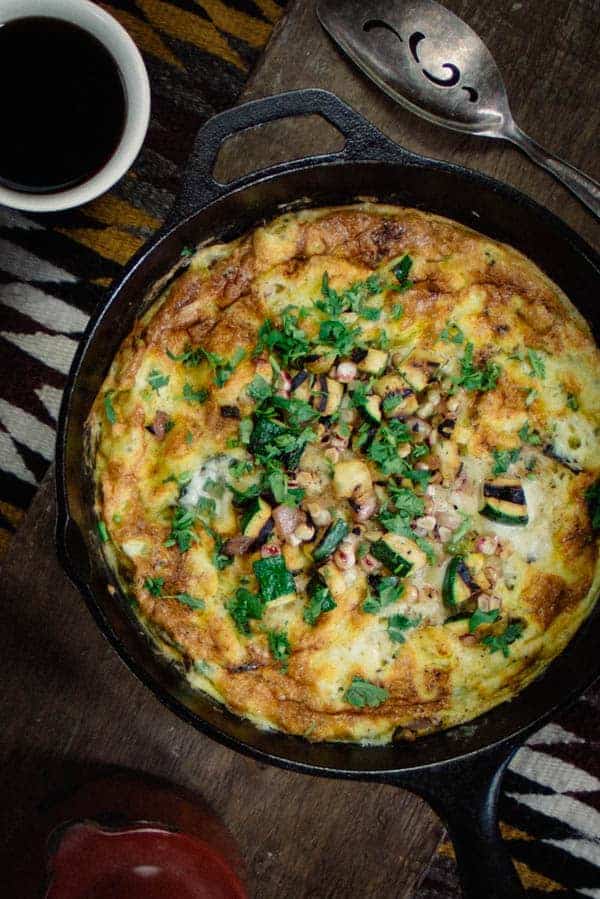 Grilled Vegetable Frittata || Look, I make a lot of frittatas over here and while my favorite is this grilled vegetable frittata our kids love the version I make for them that has tender chunks of rotisserie chicken folded in with the veggies. They love it so much in fact that they have been known to request slices of it in their lunch box!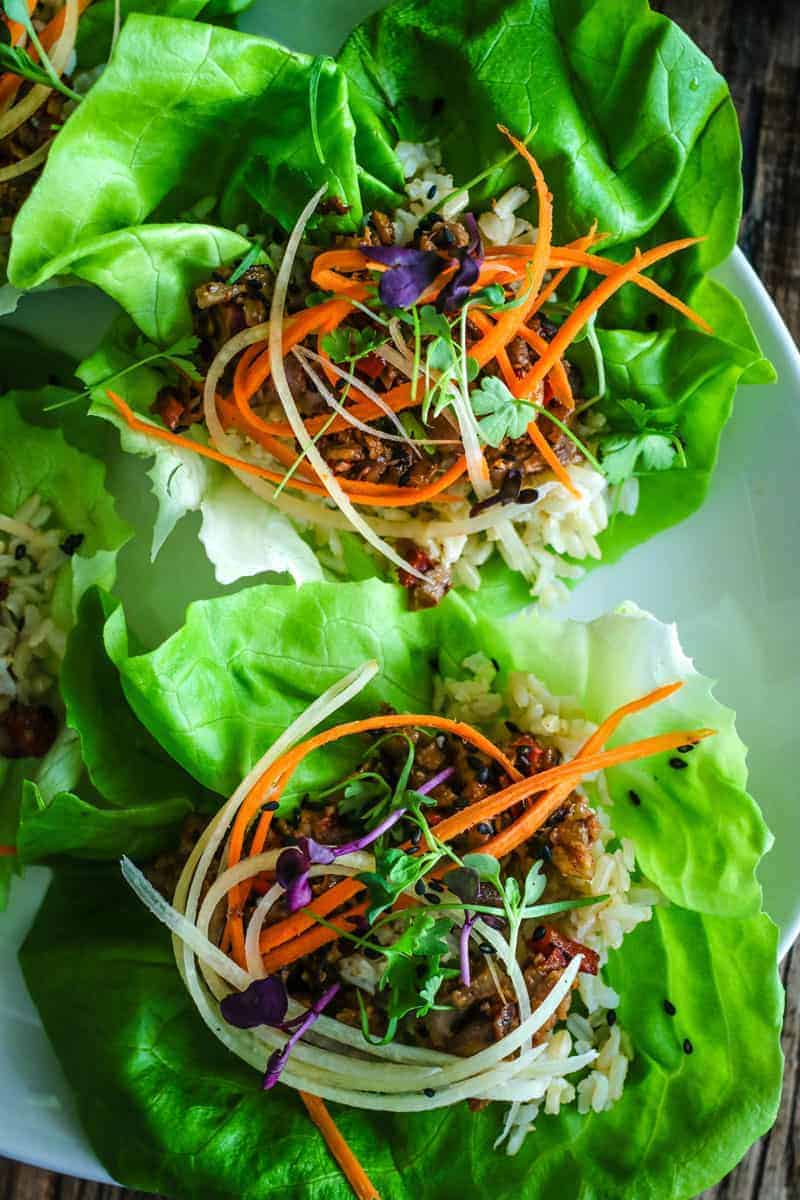 Asian Lettuce Wraps || This is one of my family's all-time favorite meals, the vegetarian filling is hearty and rich enough on its own for Todd to classify these wraps as a full on meal, but our kids really gobble these up when I dice up some rotisserie chicken really small like the mushrooms and mix it into their filling. It doesn't take me a lot of extra time and there is only 1 more bowl to wash.
Looking for new, delicious ways to serve rotisserie chicken for quick dinners and healthy lunches?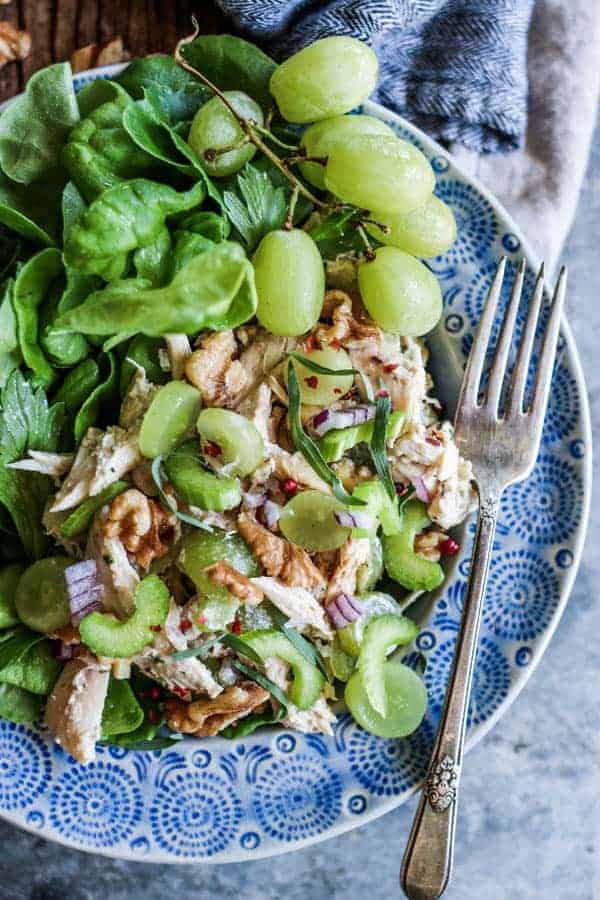 Easy Rotisserie Chicken Salad Recipe || This easy rotisserie chicken salad recipe makes a perfect healthy lunch! You can whip up four servings worth in just under twenty minutes and the finished dish has a subtle honey mustard flavor vibe that I just cannot get enough of. This salad combines shredded rotisserie chicken, crunchy celery, sweet grapes, and toasty walnuts that have all been enrobed in a simple dressing made of Greek yogurt, Dijon mustard, and fresh tarragon. Take back your lunch hour with this light and refreshing rotisserie chicken salad that you are sure to love!
Do you like to get the most for your money when it comes to the groceries you buy? Me too!!!!
That's why I created this super simple DIY Rotisserie Chicken Broth recipe....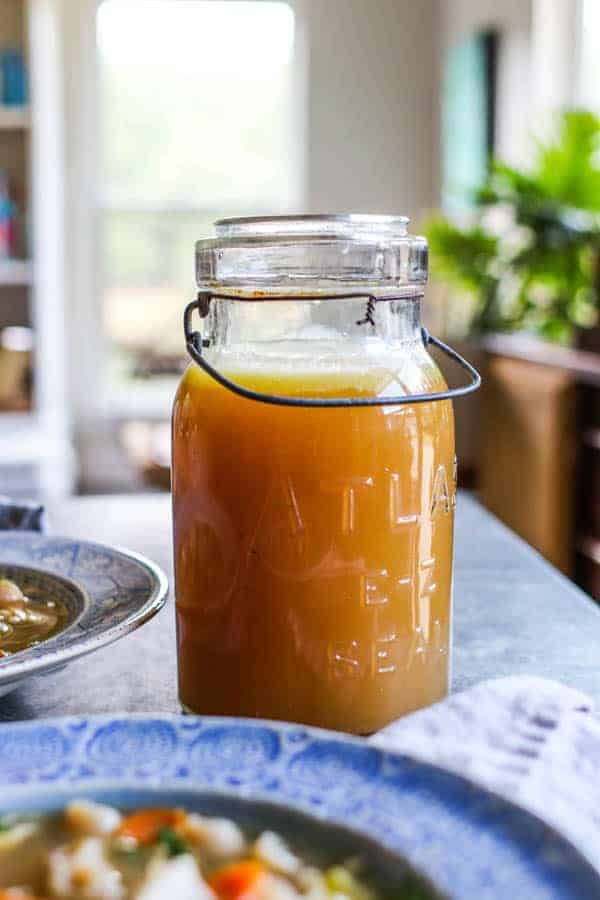 The Easiest DIY Rotisserie Chicken Broth Recipe || Now more than ever we are all trying to stretch our dollars and get the most out of the money we spend at the grocery store. Take rotisserie chicken for example, sure it's a fast, easy, and affordable weeknight meal for 4. But, did you know that once you've made use of all of the meat that you can actually make a few quarts of the most delicious, homemade chicken stock with the leftover skin and bones? It's true! When you simmer the bones and skin from your leftover rotisserie chicken in water with garlic, onion, carrots, celery, and some aromatics for a few hours on the stovetop you are left with a rich, luscious chicken broth that is perfect for adding to soups ad delicious enough for sipping on its own!
If you've tried any of these ways to serve rotisserie chicken I would be so grateful if you would let me know what you think in the comments below, I just love hearing from you and your reviews and comments really help others that visit This Mess is Ours!
Want to be a part of our online community outside of the blog? It's easy!! All you have to do is follow @THISMESSISOURS on FACEBOOK, INSTAGRAM, TWITTER, YOUTUBE, or PINTEREST to see cooking demos, live #CoronaCall 's, and peeks into our day to day life.