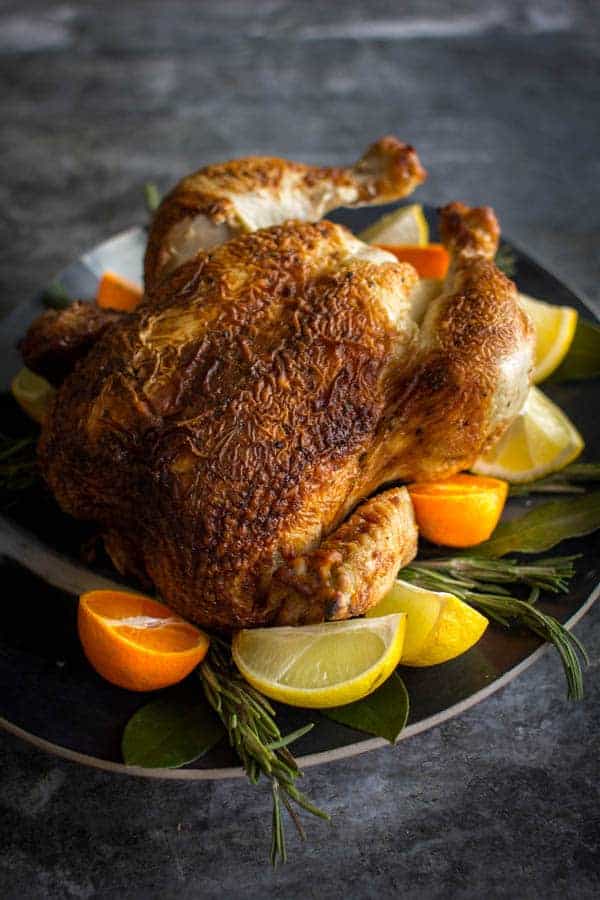 On busy weeknights, I often rely on gluten-free, organic rotisserie chicken from our grocery store to add a meaty main to our meal for the kids. It's fast, easy and they love it!
It really helps me out that they like this quick fix so much when I'm short on time in the kitchen and need to focus on our vegetarian main dish. Today I'm sharing my top 5 easy weeknight veggie main pairings for a simple, gluten-free rotisserie chicken dinner.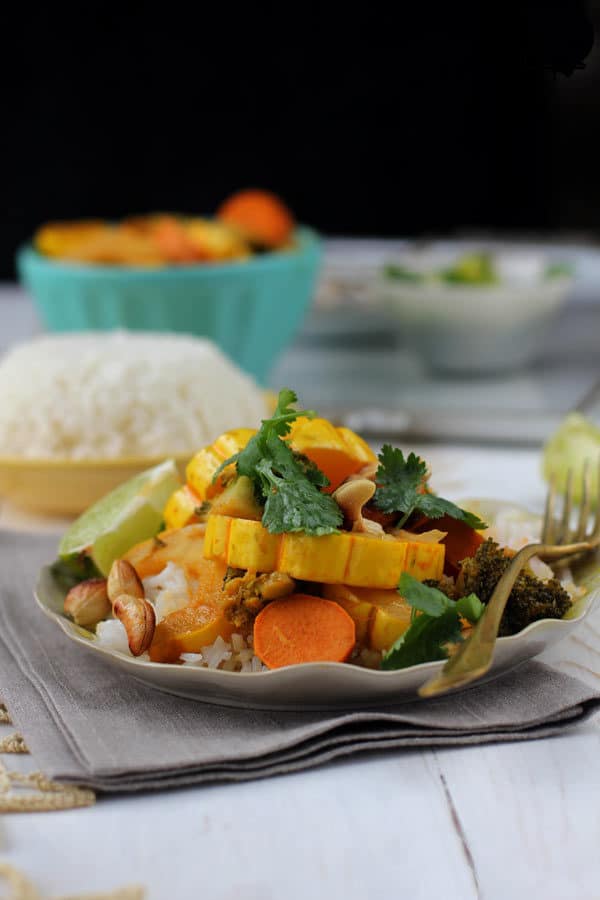 One Pot Weeknight Curry || 30 minutes, one pot and a whole slew of veggies, it just doesn't get any better than that! This easy curry tastes so good one its own, but pairs perfectly with shredded rotisserie chicken for the meat eaters at your table.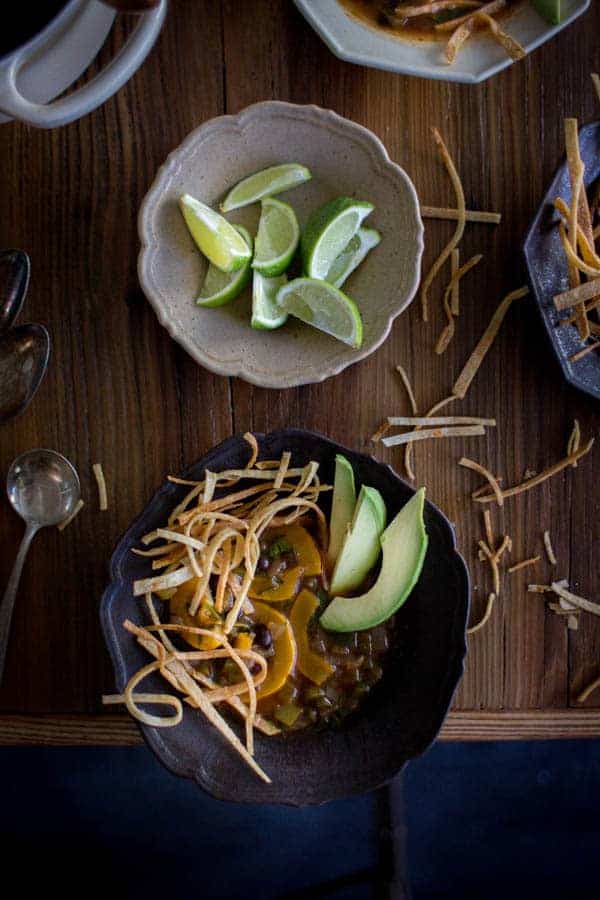 Vegan Tortilla Soup with an Autumn Twist || While Todd and I love a sultry bowl of this plant based tortilla bowl all by itself our kids love to add shredded chicken to theirs for a more traditional take on tortilla soup.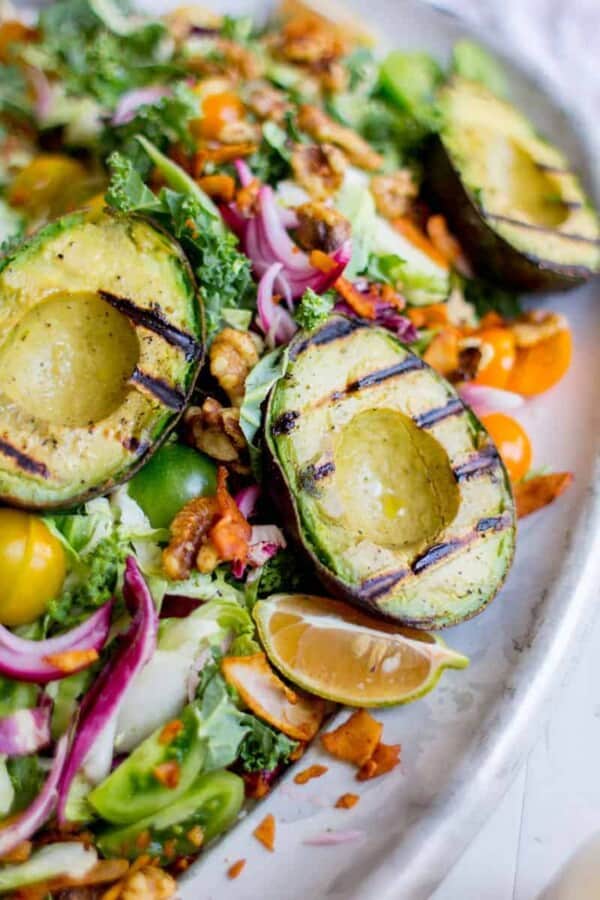 Grilled Avocado and Kale Chopped Salad || Our kids may not be huge salad fanatics like we are, but they sure do love stuffing grilled avocado halves with shredded rotisserie chicken and a drizzle of vinaigrette.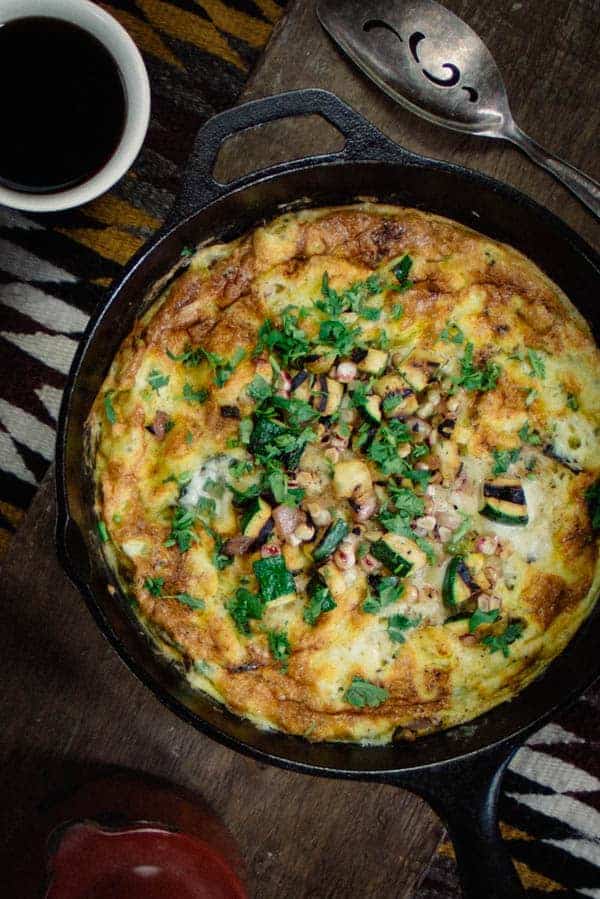 Grilled Vegetable Frittata || Look, I make a lot of frittatas over here and while my favorite is this grilled vegetable frittata our kids love the version I make for them that has tender chunks of rotisserie chicken folded in with the veggies. They love it so much in fact that they have been known to request slices of it in their lunch box!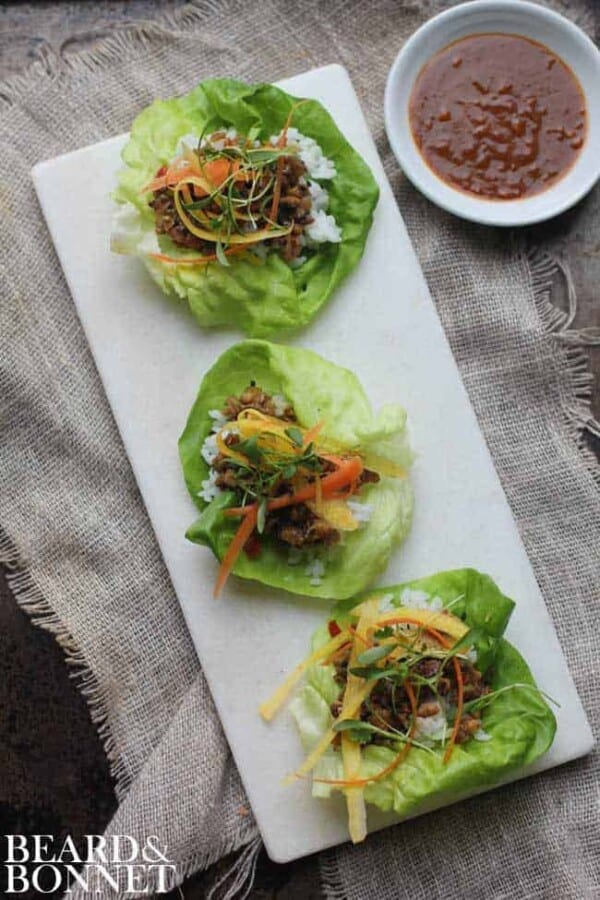 Asian Lettuce Wraps || This is one of my family's all-time favorite meals, the vegetarian filling is hearty and rich enough on its own for Todd to classify these wraps as a full on meal, but our kids really gobble these up when I dice up some rotisserie chicken really small like the mushrooms and mix it into their filling. It doesn't take me a lot of extra time and there is only 1 more bowl to wash.