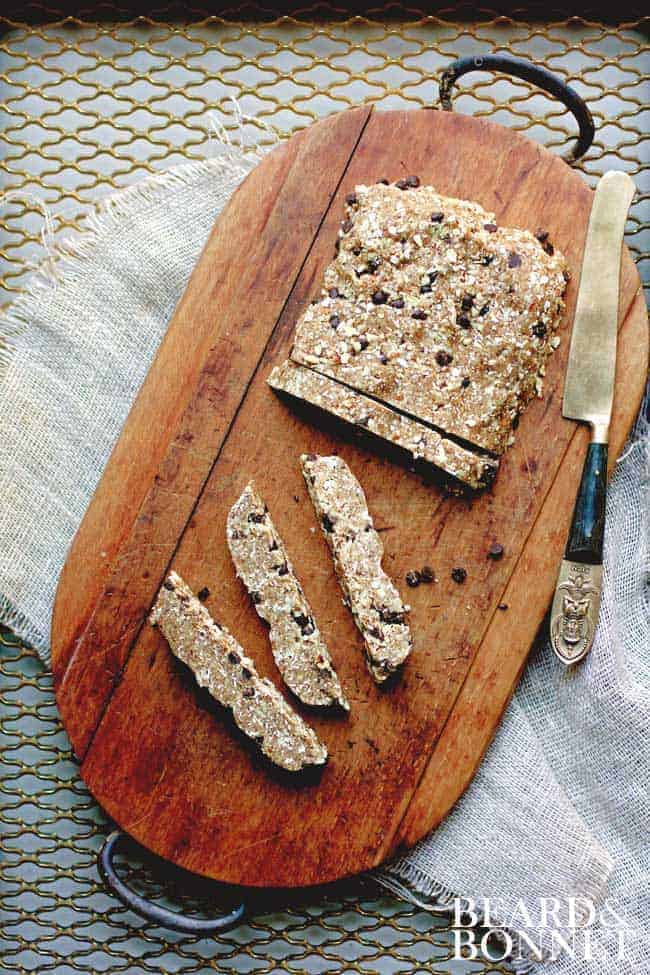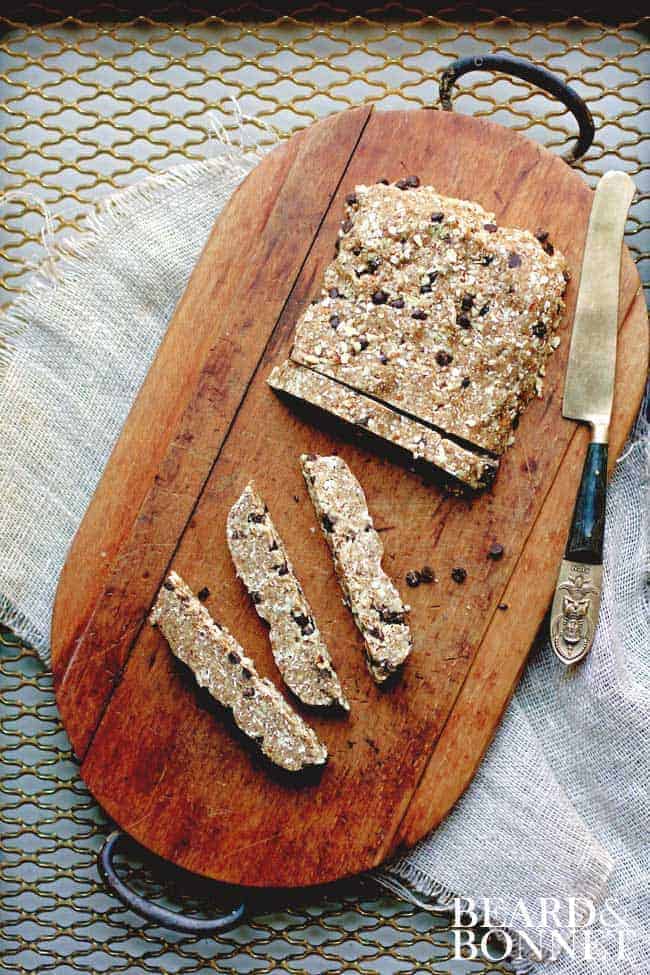 Every day I send my family out of the door with a well rounded lunch packed by me, especially for them. I plan out green juices for Todd and infused waters for Eliza, fruits and veggies, a nice serving of protein, and something special for their sweet tooth like these chocolate chip oatmeal cookie raw bars. I enjoy it and see it as another way to show them that I love them; I also realize every day as I am packing their lunches that this is a privilege that not everyone has. Not everyone gets 3 square meals a day or a special lunch prepared just for them by their mom or their wife. Not that they don't want too, they simply can't. They don't have access to food, or enough money to buy the food that they need. It is a crisis that bothers me and stays in the forefront of my mind all the time.
You may remember that last year I teamed up with 250 food bloggers through The Giving Table for the Food Bloggers Against Hunger campaign and donated my post to raise awareness about the startling hunger crisis that we are faced with here in America. We had an enormous response from all of our readers and together all of our collective voices were heard. Thank you for that! So when Nicole of The Giving Table emailed me a few weeks ago to tell me about her newest campaign to help stomp out hunger around the world I said "Yes!" without even thinking twice.
Did you know that 65% of all South African children live in poverty? For over 12 million students in South Africa, the lack of food can diminish concentration, erode willpower and strip away the potential greatness of a child. Compound that with prevalence of HIV/AIDS or the trauma of losing parents and loved ones, without food, a child's attendance and performance at school is severely jeopardized. Sadly nearly 20% of all children in South Africa are orphans, with approximately 1.9 Million of those children orphaned as a result of HIV and AIDS.
The Lunchbox Fund identifies schools or forms partnerships with locally based NGOs or community organizations in order to evaluate and identify schools. It funds distributors to buy and deliver food, monitor the feeding scheme, implement a Project Manager, and deliver reports back to them for evaluation. (source)
The Lunchbox Fund from Leigh Wood on Vimeo.
The children in this video stole my heart! Listening to them talk about their dreams and what they aspire to be when they grow up reminds me of conversations that I have with my own children. Knowing that the majority of these children are orphaned and don't receive the hugs from their parents or the 3 square meals a day that my children do breaks my heart. Just like my children and your children, these children deserve a chance and our attention.
So maybe you are wondering how you can help...it's easy really. I chose to donate $25 to the fund today in lieu of my splurge coffee and smoothie drinks for the next 2 weeks. You can join me and donate your morning coffee too by clicking here. You can help us by spreading the word about the Lunchbox Fund and ask people that you know to help the cause so that we can reach our goal of raising $5000. Tell your friends and family that as little as $10 can feed a nourishing meal to a child for a month that otherwise may go without.
I don't know that I will ever slip back into my daily routine without thinking about these beautiful children and The Lunchbox Fund nor do I want to forget them. Their sweet faces and innocent voices will stay clear in my mind and serve as a reminder of just how lucky we are to be living the lives that we are living. This life where I am able to pack my family healthy, well rounded lunches, make fresh juices and homemade healthy desserts like my chocolate chip oatmeal cookie raw bars to send with them when they go out into the world. We are lucky and so very grateful for all that we have!
Print
Chocolate Chip Oatmeal Cookie Raw Bars
Author:
Prep Time:

10 mins

Total Time:

10 mins

Yield:

6

snack size bars

1

x
1 cup

pitted, chopped fresh Medjool dates

1 cup

gluten free oats

½ cup

raw almonds

¼ teaspoon

salt

¼ cup

gluten free, vegan chocolate chips, I use Enjoy Life brand.
Instructions
Combine the dates, oats, almonds, and salt in the bowl of a food processor fitted with the "S" blade. Process for 1-2 minutes until all of the ingredients come together like a dough and are similar in size with no large chunks remaining. Add the chocolate chips and pulse until incorporated.
Transfer the dough to a small sheet pan or plate lined with parchment paper and shape the dough with your hands into a rectangle. Slice the dough into bars and serve immediately or store in the refrigerator until ready to eat.
Recipe Card powered by
Check out all of these amazing bloggers who have dedicated their posts today to this great cause!