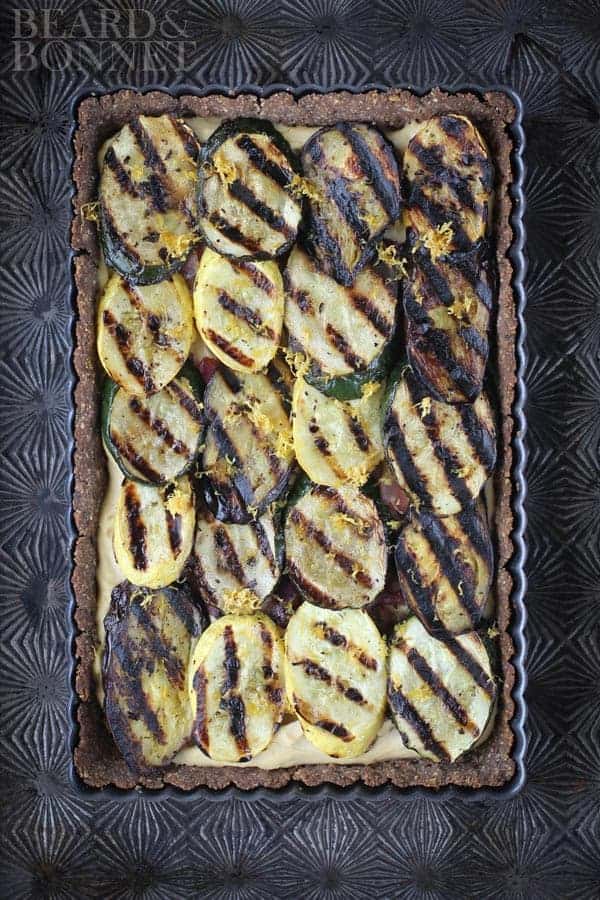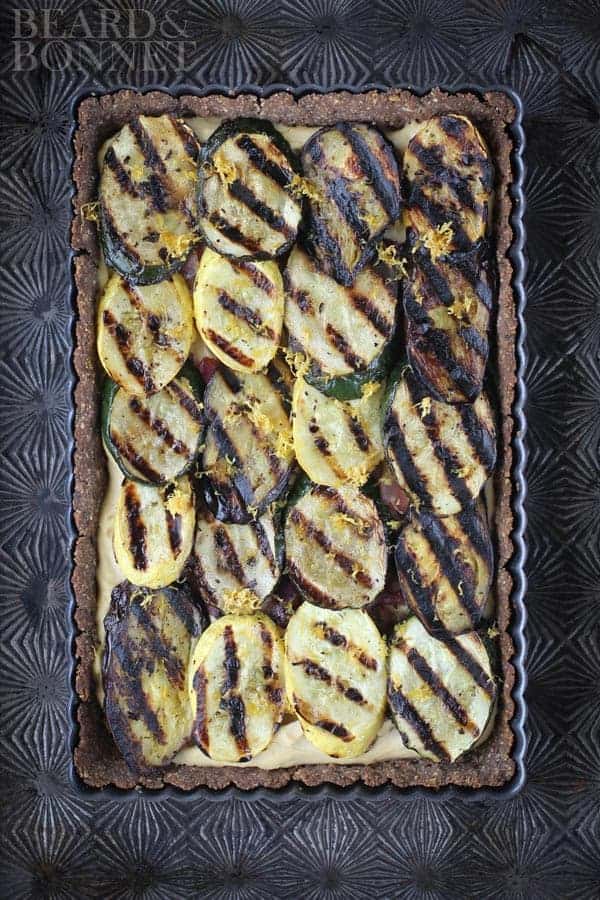 Seeing as how we have officially rolled into summer I assume that everyone has broken out their grills, or if you are like me, your grill pan.
I have been obsessing over grilled zucchini and yellow squash for a few weeks now. I can't get enough, my family is sort of over it, and I am still going strong. Seeing as though my family has threatened to boycott eating all grilled veggie sandwiches, grilled veggie skewers, and grilled veggie pizza's I decided to throw this grilled vegetable and hummus tart at them instead. Hey, they didn't say anything about being burned out on grilled veggie tarts!
I have been working on this savory tart shell for a while now and I have to say that I am really happy with how it turned out. The tart dough combines two of my favorite gluten free flours, teff and almond. These two flours together produce a crust that is simultaneously crispy and tender. It' s sort of like gluten free magic!
Once the shell is prebaked I filled it with hummus and topped it with an assortment of grilled veggies like red onion, eggplant, zucchini, and squash. This tart is great served hot, at room temperature, or even cold. Which makes it perfect for entertaining! Be prepared for the ooh's and ahh's as you bring the tart to the table...just don't let on to anyone how easy it was to make!
[mc4wp_form id="7635"]
Print
Grilled Vegetable and Hummus Tart (Gluten Free & Vegan)
Recipe Card powered by