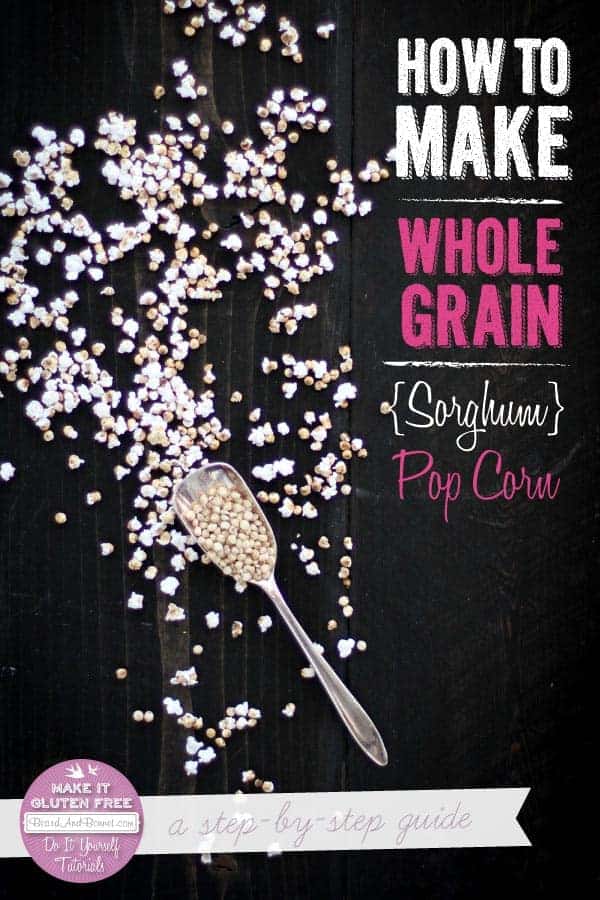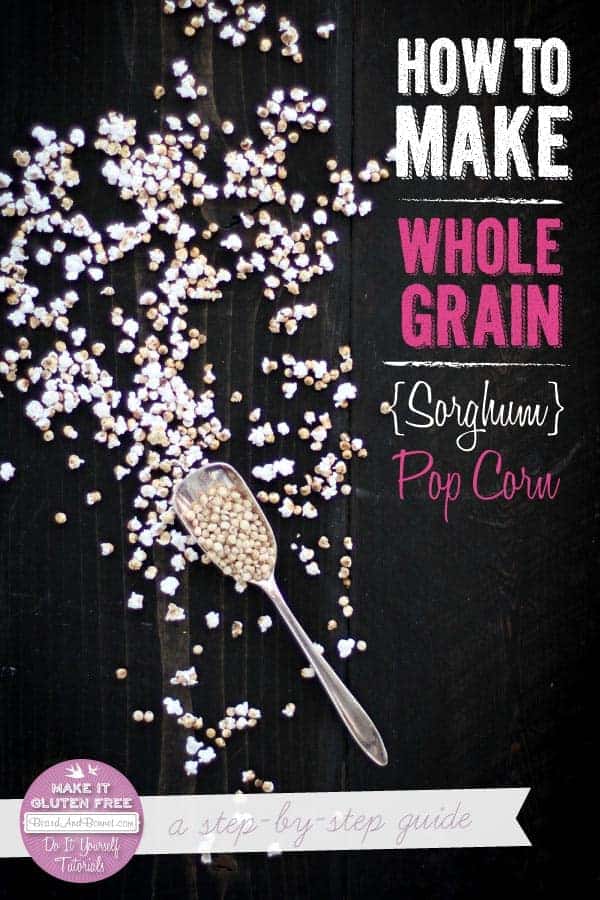 It is safe to say popcorn is one of my kids "go-to" snack requests. My little fruit bandit would eat his weight in it if I allowed him to and whenever their friends are around, popcorn snack mixes are a must on the menu. Lately I have been testing out other popped grains (instead of popcorn) on my kids and much to my delight they are totally into the swap up and actually find the teeny tiny popped grains tasty and fun to eat.
It all started a few weeks ago when I was experimenting with popping amaranth. I wanted to create a blueberry, almond, and puffed amaranth granola bar for Oh My Veggies, but had never attempted popping amaranth myself. After Googling for a bit I found a post by Edible Perspective all about popping amaranth and was really surprised by how easy it was.
Besides corn and amaranth; quinoa, millet, and sorghum are also poppable grains. These grains all have the same moisture-sealed hull and dense interior that allow the grain to pop when pressure from steam builds up inside the kernel. Grains like sorghum and amaranth burst open like popcorn while others like quinoa and millet don't burst open at all, but are still very tasty.
Sorghum is quickly becoming one of my favorite gluten free flours, so naturally it was first on my list to pop. Sorghum is an excellent source of dietary fiber and a wonderful way to include the health benefits of whole grains into a gluten free diet. Sorghum is easy to pop in the microwave or on the stove top and it has a delicate nutty flavor that my family just cannot get enough of.
So let's kick off the easiest tutorial ever!
Step 1: Preheat a deep pan with a tight fitting lid over medium high heat.
You will know the pan is ready when you sprinkle in a drop of water and it dances across the surface and evaporates.
Step 2: Place ¼ cup whole grain sorghum into the preheated pan and cover with the lid.
Cook the grains, shaking the pan like you would with popcorn until the grains begin to pop. When the popping has slowed to 7-8 seconds between pops remove the pan from the heat.
Serve as you would popcorn with a little butter or olive oil, salt, pepper, or herbs.
Good to know:
1. You may want to pop a test batch or two just to get the hang of things. I recommend popping only a tablespoon at a time for test batches.
2. Not all of the grains will pop. Unlike popcorn kernels you can eat the unpopped sorghum kernels.
3. To use a microwave simply place ¼ cup sorghum into a brown paper bag, fold down the top to close, and lay the folded side down in the microwave. Microwave on high for 2-3 minutes, when the popping has slowed to 5 seconds between pops remove from the microwave.
[mc4wp_form id="7635"]
Interested in popping other grains? Check out these posts:
Amaranth: DIY Cereal from Edible Perspective
Quinoa: How Do I Make Puffed Quinoa? from Livestrong
Millet: Choco-Nut Puffed Millet Squares from Katy's Kitchen
Disclaimer: This post contains affiliate links, I may get a small commission if you decide to purchase a product through one of those links. This revenue makes it possible for me to continue to provide you with great recipes and maintain this site. Thank you for supporting us here at Beard and Bonnet!